By Scott Penfield, Latitudes Brazil
Last week, I posted about a farm that we visited near Belisario, where we witnessed firsthand the destruction of the rainforest in the name of agriculture and mineral extraction. Today, we received a somewhat hopeful update from Robin. He was initially skeptical that a complaint to the police would yield any results, despite the fact that the cutting of the forest was objectively illegal. Earlier this week, however, municipal police actually visited the farm and are prepared to launch an investigation.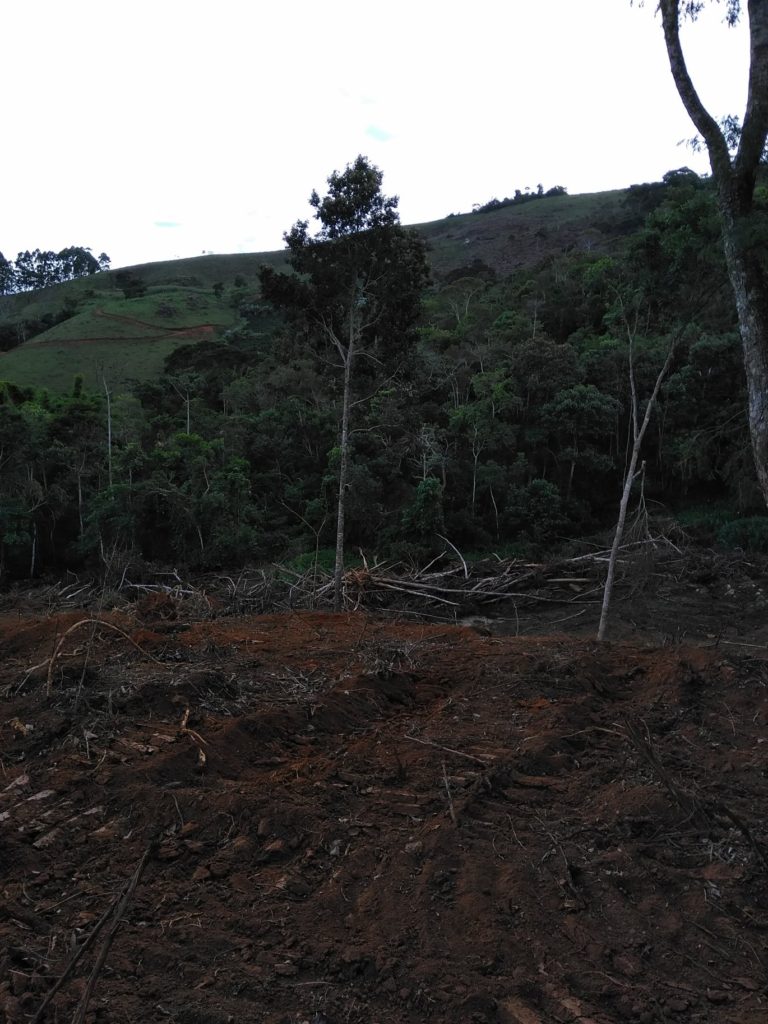 This news was accompanied by a request from Robin for me to personally take a more active role in the situation. As a former statistics student who took several programming courses in college, I have a fair amount of experience using technology to collect and analyze data. Tomorrow, I'll be returning to Fazenda Boa Sorte with Marcos, a local activist, to put this knowledge to use. Armed with nothing but our smartphones, our task is to map the entire deforested area, collecting coordinates of interest and calculating the area of land that has been cleared. Robin will use this information as part of a formal complaint to the authorities in the near future.
I'm excited to take part in this project, and hope that I'll be able to put my skills to good use! If you're interested in taking a look at Fazenda Boa Sorte (before a great deal of the forest was cleared) go to Google Earth and enter the following coordinates:
[ Lat -20.91295077, Long -42.48699333 ]
Here is a screenshot: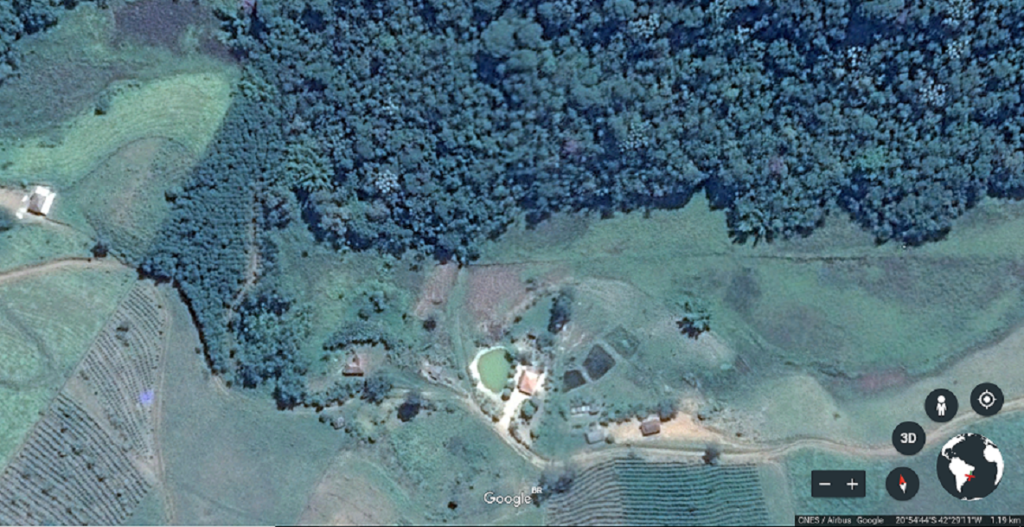 To the north of the farm, you can see a large forested area – most of those trees, as well as those along the westward leading path, have been chopped down. If you zoom out on Google Earth and look at the surrounding areas, you will see the scourge of deforestation quite clearly. Just a few hundred years ago, this entire region would have been comprised of rainforest ecosystems that harbored incredible biodiversity. Now, much more land has been converted for use by either farmers or mining companies than not. Robin and others hope that taking action against Fazenda Boa Sorte will set a precedent against this type of destruction in the future, and I'm more than happy to do my part.
I will provide an update in the coming days following our land survey!