By Grace Cain-Kellman
Hola from a new country!!!!
Picking up from the last post midway through our stay in El Paredón, our group squeezed in as much as we could during our last days on the ocean. Each time we were sent off for free time, someone grabbed a surfboard, a boogie board or just a towel to get tossed around by the Guatemalan sea, inevitably swallowing some to take with us. But what was far better than crawling out with black sand in our pants were the many workshops and experiences provided by our partnering organization for the week, La Choza Chula. A team of super-people came together every day to teach us about our roles as global citizens, worldwide gender equality, the importance of addressing waste management and many other issues prevalent in both El Paredón and in our communities back in the States. The staff pushed us to think through all the implications of these issues, the roots, and the outcomes, and how we can take action back home.
Along with these workshops we spent time with school-age kids for a few days. One experience was particularly impactful for me, in which each of us paired off with a local student in the secondary school and practiced each others' languages through a sort-of "speed dating." While many of us have struggled to speak with native Spanish speakers on this trip, it was very eye-opening to sit with students in the same position as us, and struggle through correct pronunciation of each others' native language, together. La Choza Chula sparked some incredible conversations, and I can confidently say I'm typing with a set of new intentions towards the way I will act as a global citizen, and I know many in our group feel the same.
Our week on the coast came to a bittersweet close on Sunday evening when La Choza Chula treated us all to a dinner in the village. The evening finished with a circle of staff and students alike sharing some of our favorite moments from our week together. Shocked by how fast our time had gone by, we said goodbye to the team and trudged up the beach together for a final night of attempted bonfires, stargazing, and acquiring impressive amounts of mosquito bites. Come morning we begrudgingly packed up, jumped in the ocean one last time, and all-too-familiarly loaded up another minibus for the last time in Guatemala, as we were flying to Nicaragua the next day. We conquered our single evening in Guatemala City by pouring into a tiny hostel kitchen and making ourselves a home-cooked meal the way only a group of 17-20 something-year-olds can.
Our day of international travel began with a 5 am wake-up call and airport food for breakfast. The Maya team hopped on a bus, a plane, and a bus again to make our way to Matagalpa, Nicaragua, all comforted by the sounds of Hannah's 2000s throwback playlist and the scream-sing along of many nostalgic hearts. Upon arrival in Matagalpa, our home for the next 2 weeks, we were split into homestay pairs and walked off with our families to our respective homes. Tuesday night many of us took our newly acquired freedom to explore the city, and, not surprisingly, showed up to class the next morning donned in thrifted outfits the way only we know how.
Wednesday morning the gang began group classes at Colibrí Spanish School, located a bit outside the city and a bit up the side of a small mountain- a truth we would come to know while walking ourselves home. The climb is well worth it, however, with a gorgeous view of the city from our rancho-style classrooms in the massive school garden. Many students were excited to find that the ladies of Colibrí have adopted animals from the city, taking it upon themselves to name the newest kitten.
Returning to city life has brought with it the ever-prominent machismo culture. In a group of 11 women, many of us were greeted upon arrival by cat-calls and reminded of the stark contrast between a small coastal surf-town and a major Central American city. Come Thursday's class, my teacher talked with us about many of the customs alive in Matagalpa today, which came with lots of discussion about all our experiences in a culture where the idea that males are superior to females simply because of their sex is largely accepted. Though it's not the most enticing aspect of traveling in Central America, experiencing machismo culture first-hand has been eye-opening for many of us. Our partnership with the Colibrí school has been very impactful in this regard. The school, well-established in Matagalpa, is run entirely by women who have taught us a lot about confidence in a culture like this. Because our discussion voiced the hardships and customs of being a female, being taught by these women who've absolutely crushed these social norms has been so special, and I've already learned so much. On behalf of the group, I've heard nothing but words of excitement from the students – even after our first session of 4-hour classes – and I can't wait for everything Colibri has in store.
One last but quite notable thing from this week has to be our Thursday afternoon post-class activity: folk dancing. Below you will find pictures of huge white skirts, colorful floral hair pieces, and actual sombreros all to mask the questionable footwork of the group attempting to follow one of our professors in an hour of hip-shaking and skirt-flaring by a bunch of uncoordinated folkers. From salsa dancing in Antigua to folk dancing in Matagalpa, all you back home should prepare yourselves for some intense dancers come May.
Stay tuned next week for a run-down on what should be a huge week of festivities this Semana Santa!
Happy early Easter and hablamos pronto!
Grace (or Graciela, depending on who you ask.)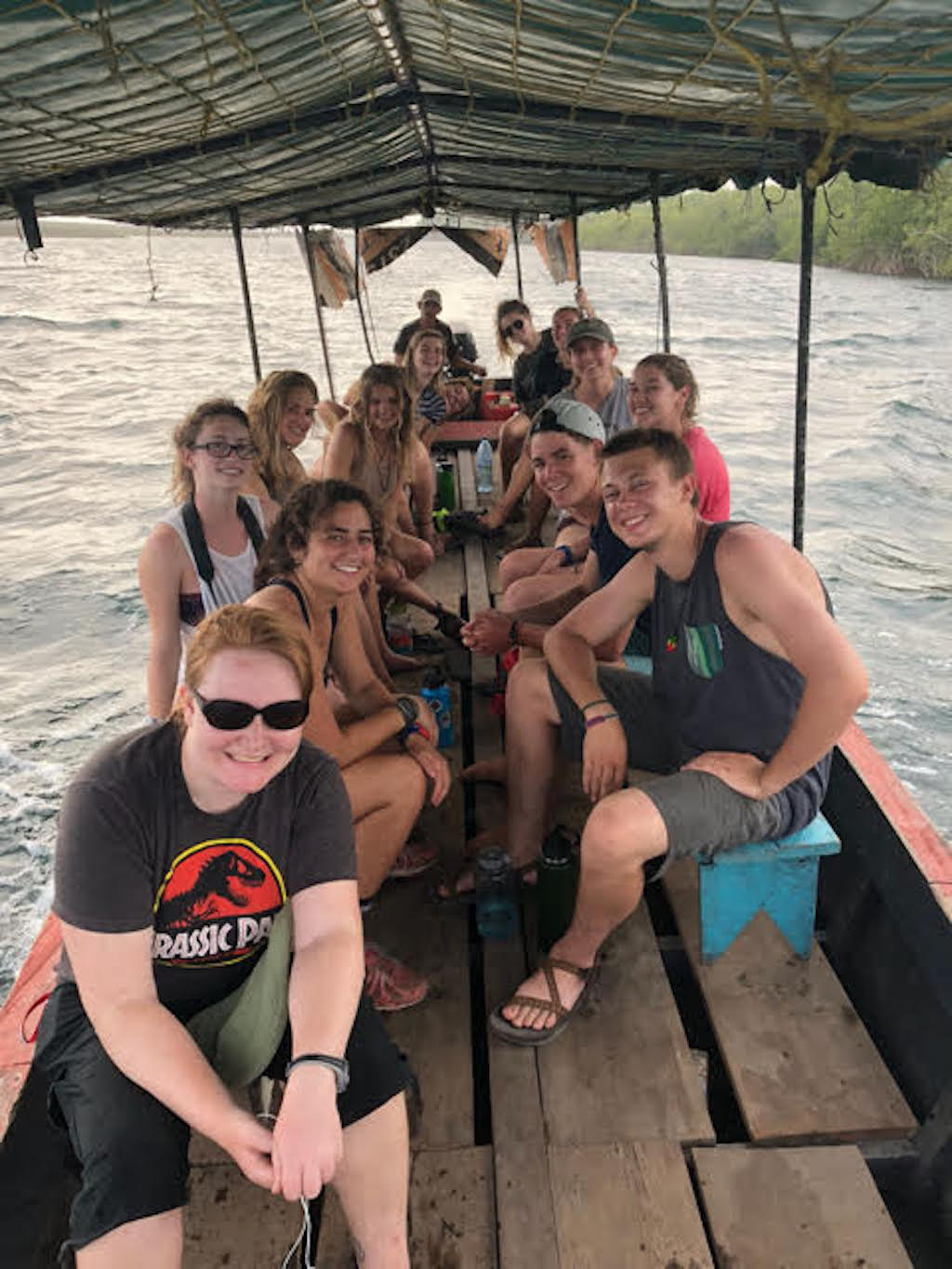 Group in El Paredon.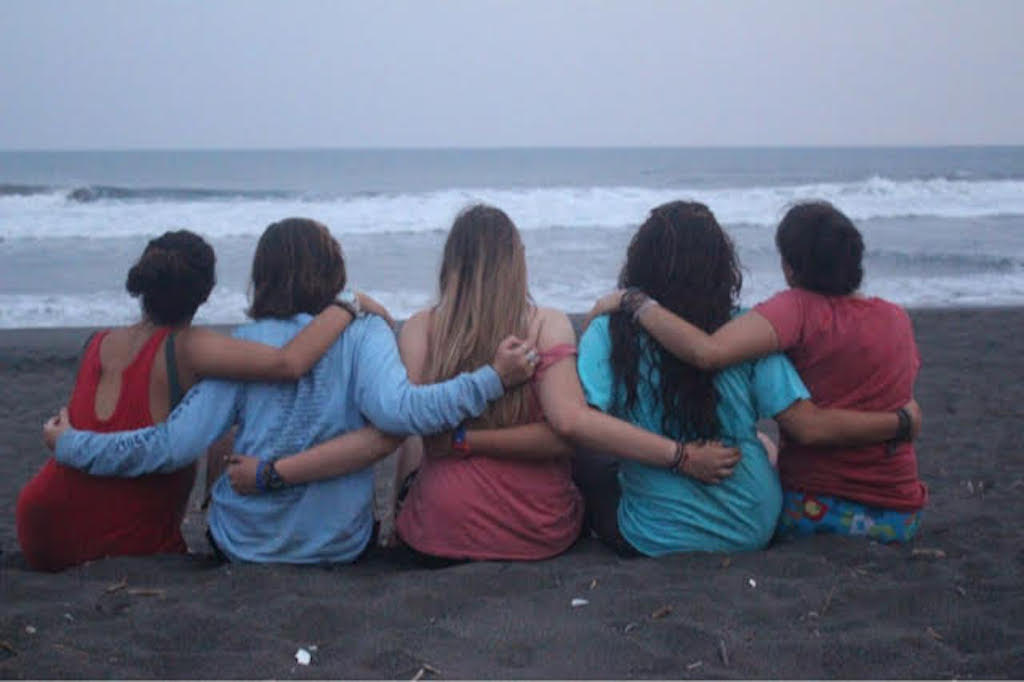 On the beach in El Paredon.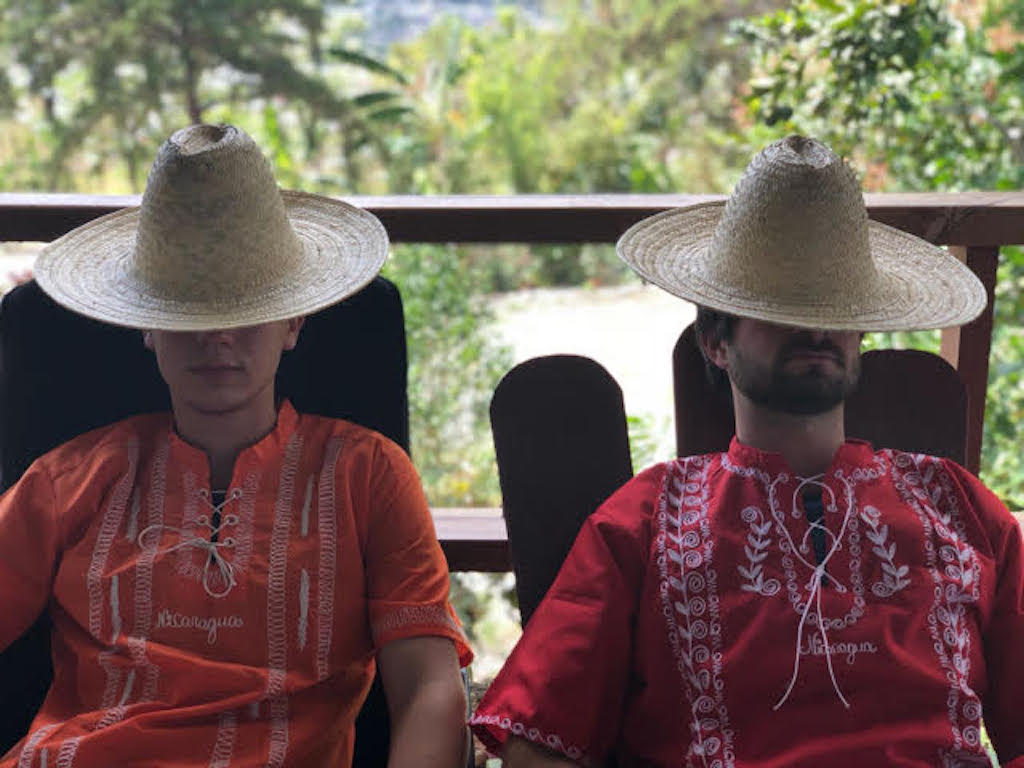 The men while the women got ready.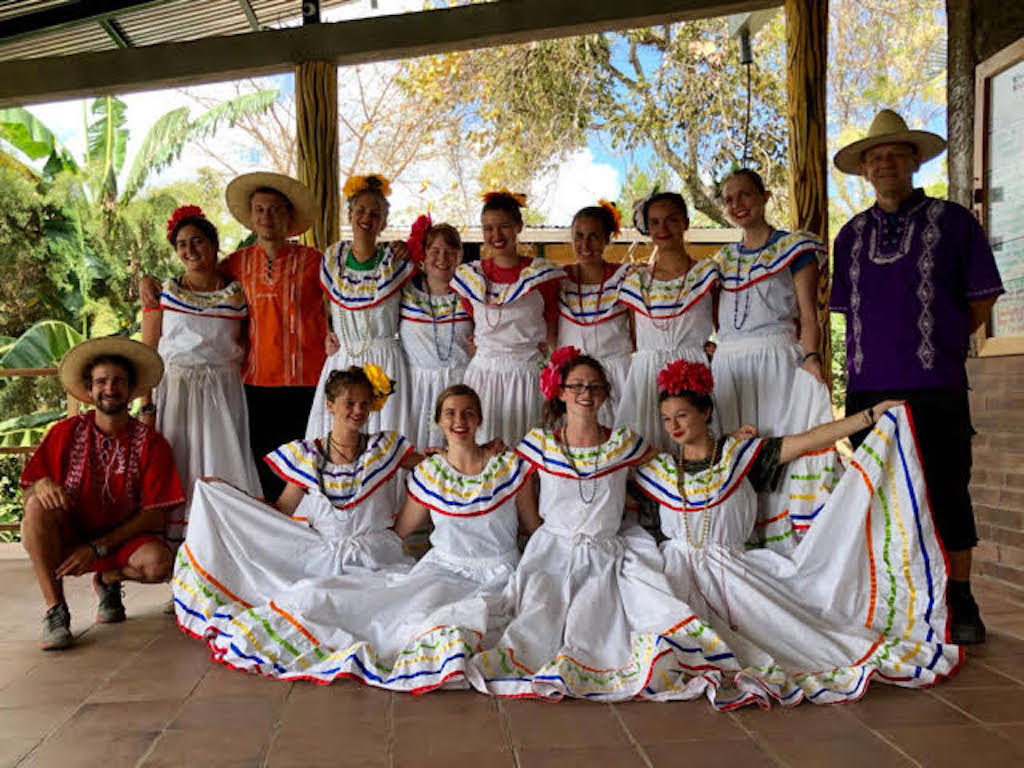 Folk dancing.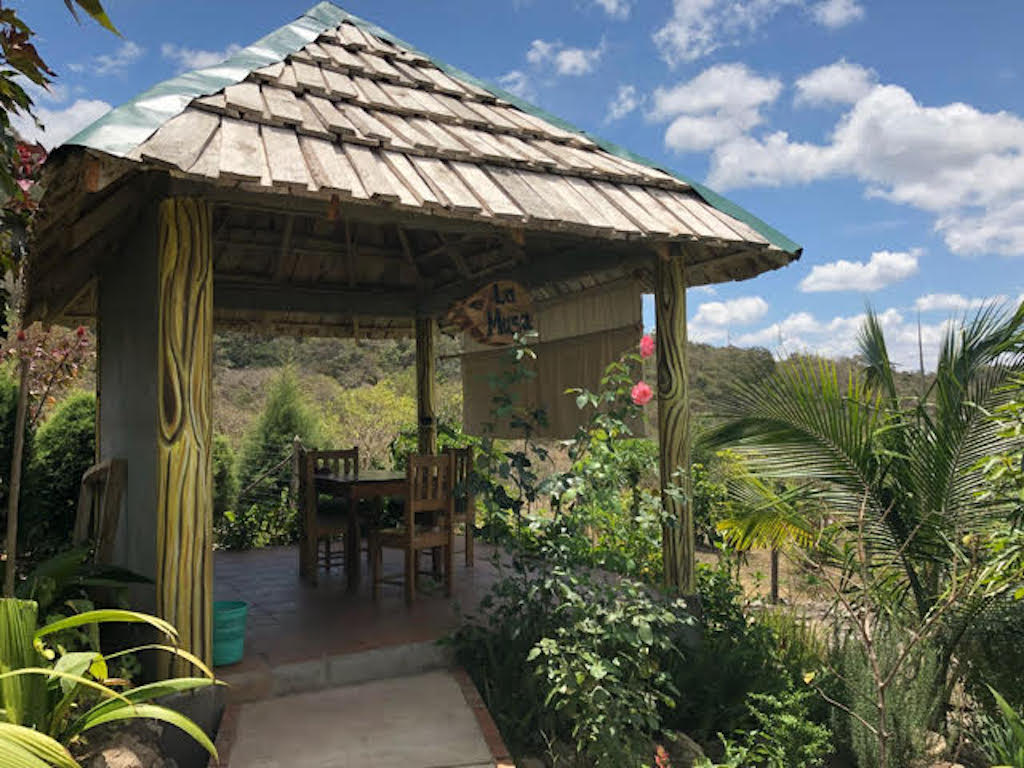 Classrooms at Colibri Spanish School.