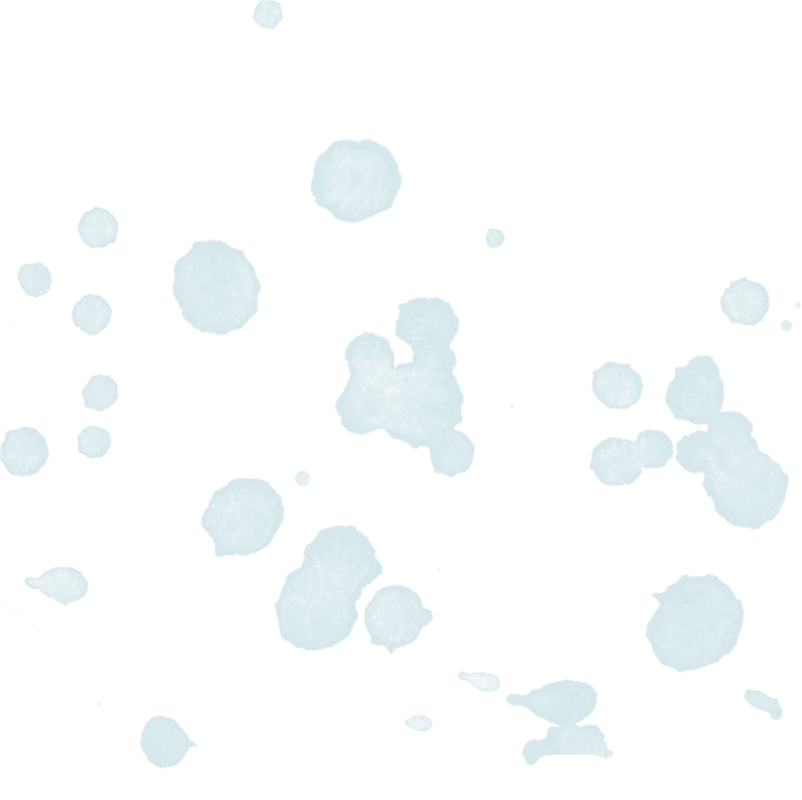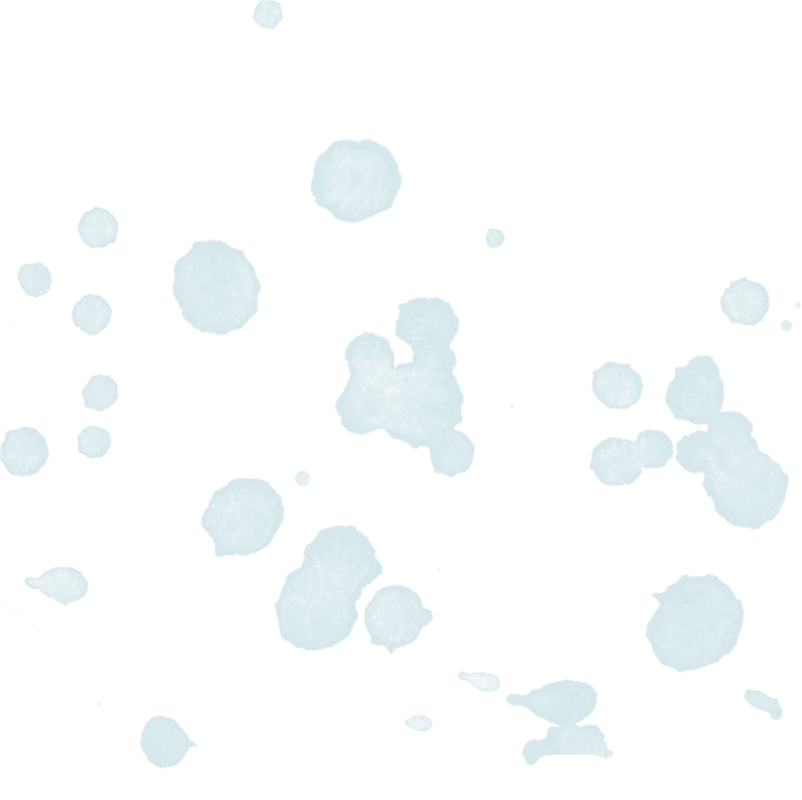 Carpe Diem Education programs emphasize hands-on, experiential learning. This means instead of sitting in a classroom, you will gain knowledge and understanding of the world through cultural immersion, experiential activities, and working alongside local partners and communities.
Whether milking cows on a farm in New Zealand, doing project-based work alongside university students in Vietnam, bargaining for a rickshaw ride in New Delhi, or practicing your Spanish skills on the streets of Quito, your days during semester will be filled with real life, concrete experiences that result in embodied knowledge and ever-increasing confidence in your ability to navigate the world.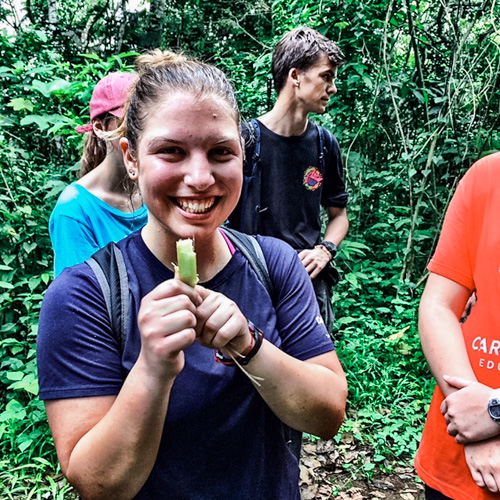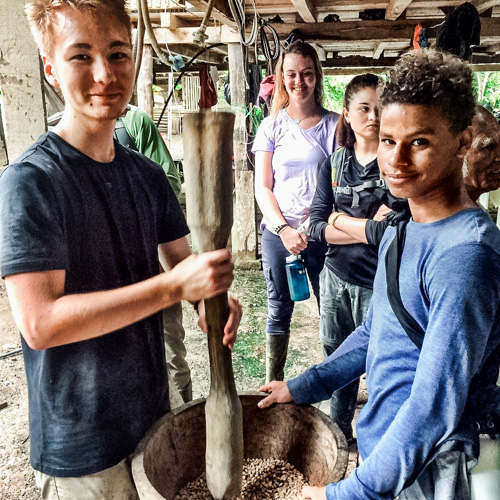 The primary learning method we use to help you achieve our learning outcomes is experiential education. Over the years we have developed Carpe Diem Lessons (CDLs), our unique experiential education curriculum.
These lessons address topics such as sustainability, environmental conservation, food security, climate change, fair trade practices, globalization, giving and receiving feedback, positive psychology, non-violent communication, and more.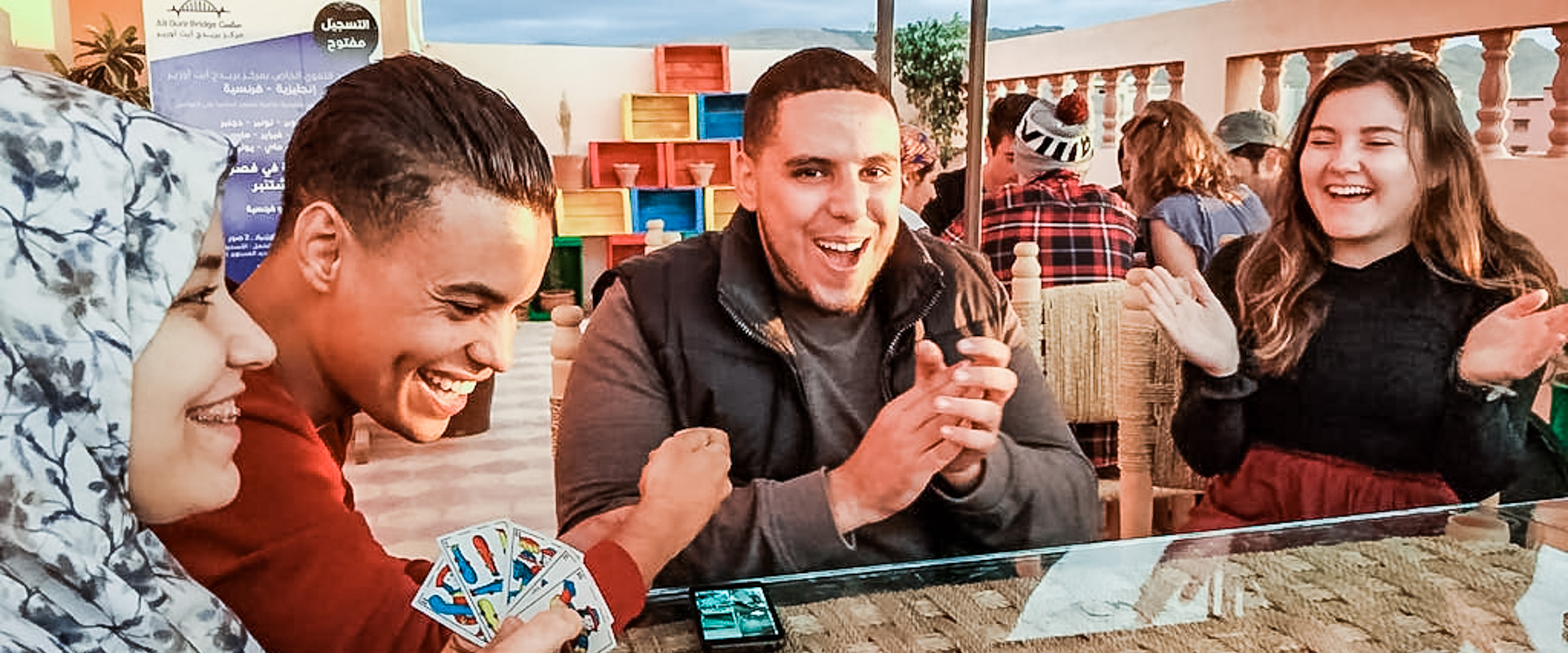 Through experiential learning and Carpe Diem Lessons, each student will gain the skills to:  
1. Travel in a responsible, smart, and savvy way by taking local transportation, booking accommodation, managing a modest budget, and learning how to authentically engage with local culture and customs.

2. Demonstrate an understanding of the host region through language basics, and a greater understanding of politics, history, culture, and religion.
3. Examine global interdependence through the lens of privilege, perspective, social justice, and responsibility.
4. Achieve a greater understanding of your genuine interests and passions, and continue building the confidence and self-esteem necessary to engage in that which inspires and motivates you.
5. Develop a more refined sense of what you want to study before starting college (if you decide college is the right fit for you), and improve your academic performance as you study subjects that you love!
6. Demonstrate interpersonal and intercultural communication skills with a wide variety of people.
7. Strengthen essential job and life skills while building your resume in exceptionally creative ways.
8. Learn how to be independent, self-reliant, and overcome challenges.
9. Practice the concepts of compassion, empathy, and gratitude.
10. Manage stress in productive ways.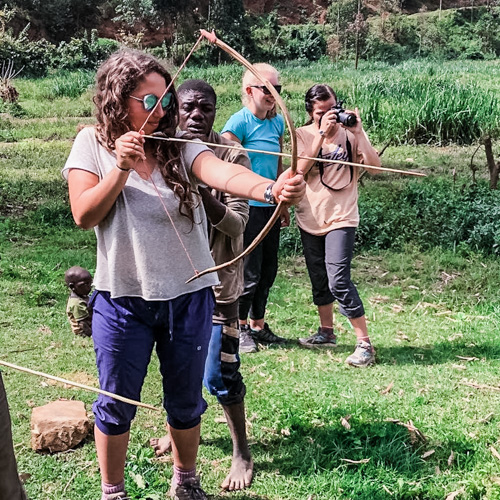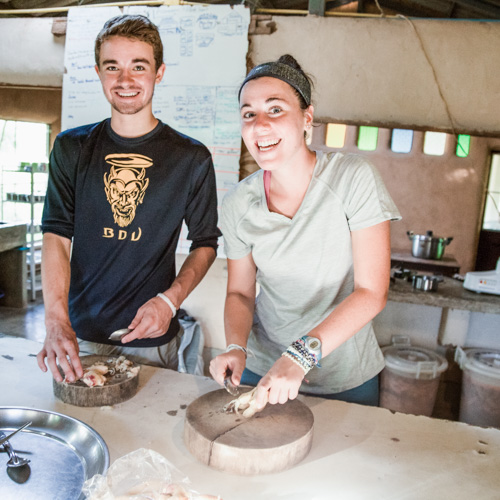 These learning outcomes are realized through a dynamic process of action and reflection.
Here's an example:
Action: Your group is living with homestay families in rural Ecuador. The homes are simple, and families have few material possessions. You work alongside your host community all day, planting endemic trees, practicing Spanish, eating meals together, and playing the occasional game with local children.
Our local partner discusses the village economy and informs us that most families own their own land and house, which have been passed on for generations. She tells us that most local families have little to no debt and that they grow a large percentage of their own food. You notice that most locals are easy to smile, laugh, and be generous with their time and attention.
Reflection: The next morning, after an awesome yoga session with a backdrop of the Andes, your Overseas Educator engages your group in two CDLs called "Cultural Values" and "Freedom from Debt".  Each group member creates a "values hierarchy", listing what you value in numerical order.
Then you discuss questions such as:
How are your values a reflection of your culture?

Are you (and the people you love) living a life that reflects your values? Why or why not?

How are your values similar and/or different to the apparent values of our host culture?
You then dive into the concept of debt and participate in activities that demonstrate our cultural emphasis on loans and debt, and the complexities thereof.
How does being in debt lead to achieving (or undermining) our values?

Is having access to loans a source of liberation, as we buy homes and cars, or does being in debt undermine the value of freedom?

You begin asking each other: how do we define "wealth"?

How has our cultural emphasis on material wealth created opportunities (or obstacles) for us?

Does our emphasis on material wealth promote a strong sense of community?
This is an example of experiential education at play. Through what may seem like a fairly normal day of working and interacting with people from another culture, we observe differences in how communities function, how children spend their time, the degree to which our values hierarchies differ, and we end up having in-depth discussions about the fundamental nature of our own culture.
And the conversation goes on from day to day, building an increased global perspective, a stronger sense of self, and a greater understanding of how we want to conduct our own lives.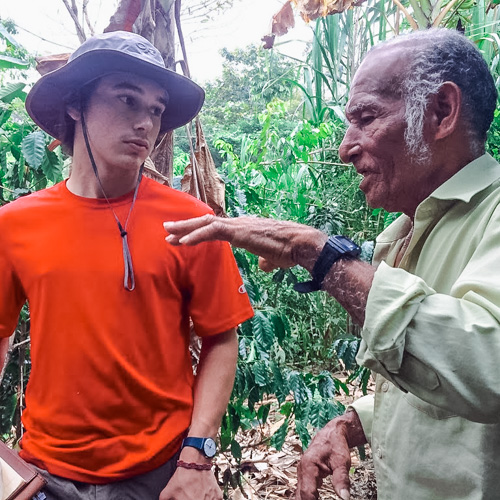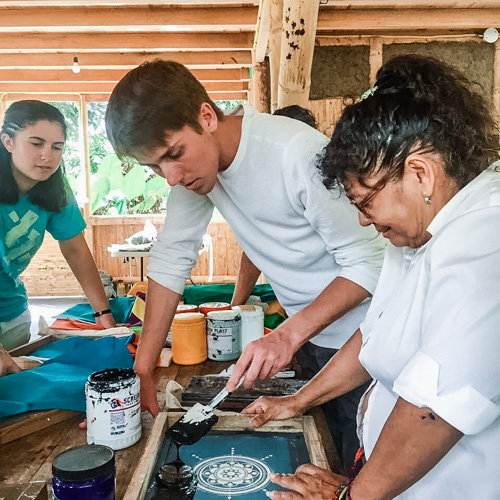 Through our unique partnership with Portland State University, Carpe Diem students can earn up to 18 quarter-credits on a Group Semester, and up to 36 quarter-credits while participating in our Latitudes Year. Click here to learn more about earning college credit and to explore our current course offerings.
"I left my semester abroad feeling confident in my abilities to navigate an unknown world and be a successful traveler. With every day came a new learning experience and room to grow as a person. With Carpe Diem, every day is a new adventure."
-Desiree,
CDE Student
"I grew in so many ways that I never even knew were possible. Going on this trip was the best decision of my life so far, no doubt about it."
- Matt,
CDE Student
"What I love about CDE students is their courage and willingness to step outside of the "mainstream" path and dive into the unknown. I have great respect for students who follow their dreams and who take action in making those dreams a reality."

-James, 
Program Director