Fall 2020 Guatemala Semester
Guatemala is a land of immense environmental and cultural diversity. Lush tropical rainforests, towering volcanoes, steep-sided mountains, and extended coastlines inspire unique cultural expression. Indigenous Mayan communities, enclaves of Garifuna and Afro-Caribbean communities, and people of mixed European ancestry invoke an atmosphere of social activism and political engagement.
From the Sierra Madre mountains of interior Guatemala, to the waves on the pacific coast; from the tranquility and splendor of Lago Atitlan and her surrounding volcanoes, to historic cities influenced by Mayan and Spanish cultures, Carpe Diem Education takes you to a region that is merging the complexities of socio-political realities with the hope of a more sustainable future.
Engage in service learning with an indigenous run environmental conservation working to reforest the Guatemalan highlands.
Participate in immersive Spanish classes while participating in home stays, practicing Spanish with host families and refining your skills through individualized language lessons.
Learn about sustainability, organic agriculture and community living while working alongside indigenous Mayan coffee farmers.
Work with an organization focused on building with natural and recycled materials. Get hands on experience through helping with their construction projects.
Trek through forest, coffee plantations, and cornfields, arriving at the magnificent Lake Atitlan. Reflect and restore as you practice yoga and meditation on the shores of this tranquil crater lake.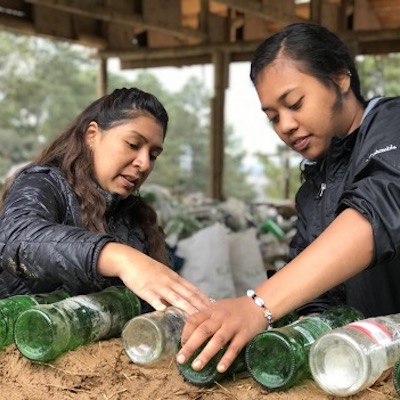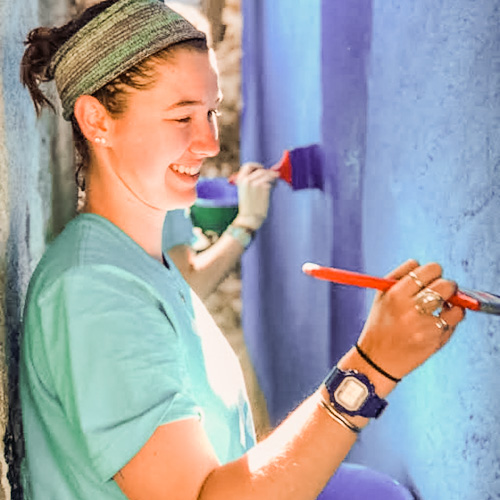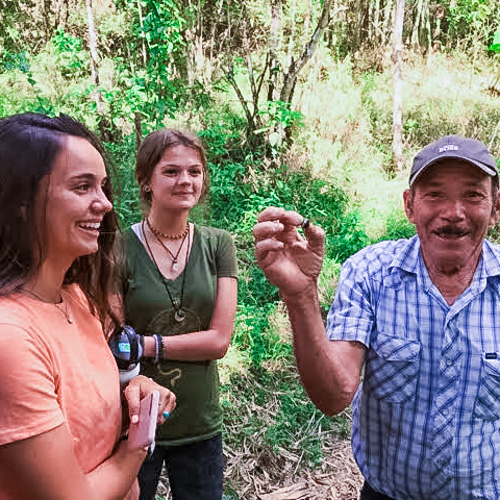 Length
8 weeks
Program dates
FALL 2020 - CLOSED
Consider our Borderlands Program
Group Size
2 Overseas Educators and up to 12 students
Eligibility
Our typical student is between 17-22, though we sometimes work with students slightly outside that range depending on circumstances.
College Credit & Financial Aid
Learn more about: College Credit & Financial Aid
Students on this program are eligible for our Spanish 199 course.
Language Requirements
None
Cost: 
$9,700
Program tuition includes all food, accommodations, scheduled program activities, and international travel insurance for the duration of the program. International airfare and spending money are extra. International airfare estimated at $1400 - $1600.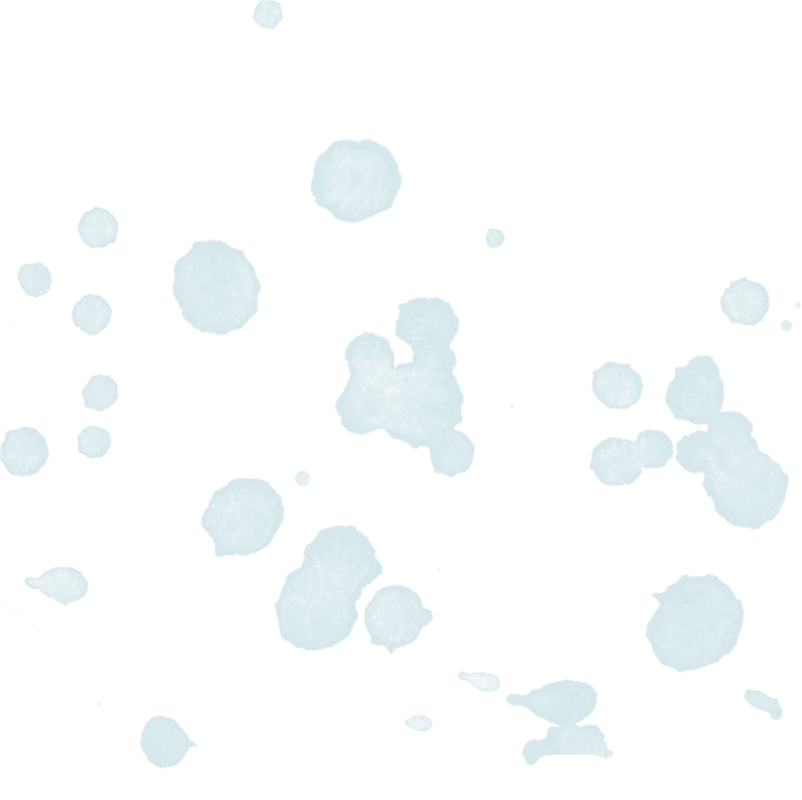 About Our Guatemala Semester
A land of social, cultural, and economic intricacies, Guatemala provides a rich environment for in-depth exploration of how communities are engaged in common efforts to live in a more sustainable way.
Beginning in Antigua, we orient ourselves to our group and best practice for safe and healthy travel before heading to Comalapa to begin our inquiry into sustainability.  Plan on working hard and helping to construct homes out of natural and recycled materials.
Starting our inquiry into sustainability, we spend our first week partnering with an organization focused on sustainable building. Using natural and recycled materials, we'll work hard, helping with building homes, schools, or community buildings - while together in sustainably built homes. We'll also have the opportunity to learn about Mayan arts and cultures from local artisans.
Ready to dive into learning and improving our Spanish, we travel to beautiful Lago Atitlan, where we will spend two weeks immersing ourselves in language and culture - studying Spanish in the mornings, living with local families, and learning about the Tzutujil Mayan culture and traditions of weaving in the small community of San Juan where we'll be based.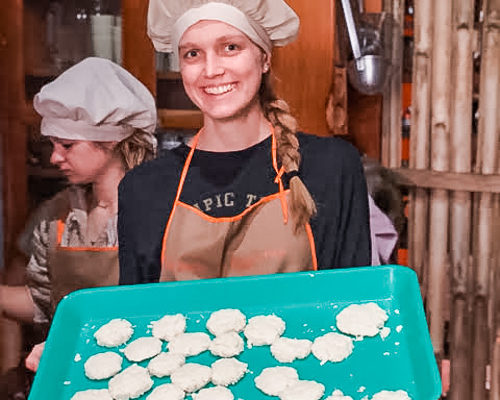 Continuing our focus on sustainability, we cross Lago Atitlan by boat to the town of Tzununa, where we partner with an organic farm.  Working alongside Mayan farmers, we learn about planting and harvesting coffee and participate in efforts to restore local ecosystems. How can agricultural practices coexist with, and even benefit, local ecosystems and native flora and fauna?
Heading towards the larger urban center of Quetzaltenango, we continue our study of Spanish for another two weeks.  Immersing ourselves in the local culture, we keep our activities varied through discussions with a local Mayan healer, soccer games with our Spanish teachers and locals, discussing regional history, and learning the basics of Guatemalan cooking. We connect with the land through hiking local trails and relaxing in some beautiful hot springs.
Leaving the city, we head to the small community of Pachaj, where we work with an organization focused on environmental justice and reforestation. We will have the opportunity to help with their tree-planting efforts while also exploring local markets, learning about the Mayan cosmovision, and living with local families.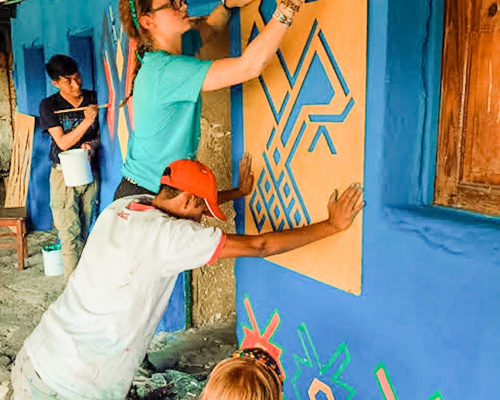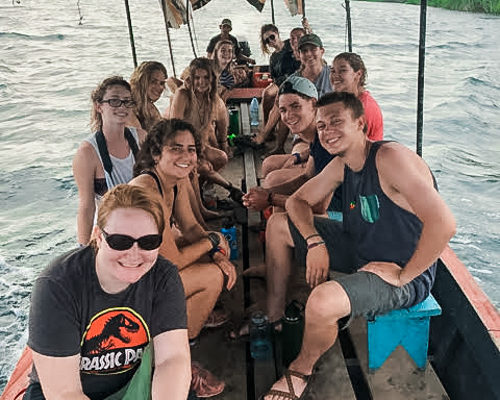 More confident in our Spanish, we trek through rural villages, pastoral countryside, and coffee plantations, talking with locals along the way, and witnessing the agricultural practices of Mayan communities. Eventually, we descend to the crater lake of Lago Atitlan, surrounded by soaring volcanoes and home to multiple indigenous communities. 
Putting our travel skills to work, we spend 5 days planning and implementing our own itinerary.  The group will work together to decide where to go, and how to get there and what to do.  What will your group decide?    
Ending at a retreat near Antigua, we spend our final few days reflecting and celebrating our experiences. As we prepare to return home, we enjoy our last few Guatemalan meals, conversations in Spanish, time with one another, and set intentions for how we might bring what we've learned about Spanish and Sustainability back home with us.
"An amazing program!! Incredible balance between service, education (Spanish, sustainability, local history/culture), and adventure."
-Jillian,
CDE Student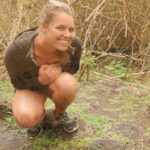 "What I love about this program is how it allows you to gain deep understanding of countries that are so physically close and yet culturally distant from our own."
-Rachel,
Overseas Educator
"We spent 4 weeks doing Spanish classes and homestays and I learned more in those 4 weeks than I ever did in 3 years of high school Spanish."
-Estelle,
CDE Student