Fall 2020 Morocco Semester
Morocco: a cultural, geographic, and historical gateway that has been an epicenter of human activity and migration for millennia. Morocco stands at the northeast corner of the African continent and is at once an ancient kingdom with a cultural legacy spanning millennia, as well as a primary corridor between North Africa and Europe. 
From the soaring High Atlas Mountains to the UNESCO World Heritage site of the Marrakech medina; from Amazigh indigenous communities to the ancient capital of Fes, Carpe Diem Education provides an opportunity to study human migration, Arabic language, and cultural preservation, in the midst of some of the most fascinating regions in the world.
Spend a week in Marrakech working with a local NGO funded by the UNHCR to assist recently arrived migrants in Morocco.
Study Moroccan Arabic and practice your language skills while living with host families and navigating labyrinthine souks and medinas (marketplaces).
Trek in the Atlas mountains, visiting Amazigh communities and locally run enterprises and cooperatives.
Engage with local NGOs that focus on women's empowerment, youth mobilization, and human rights for migrant populations.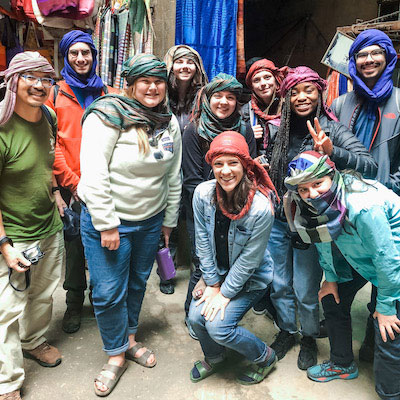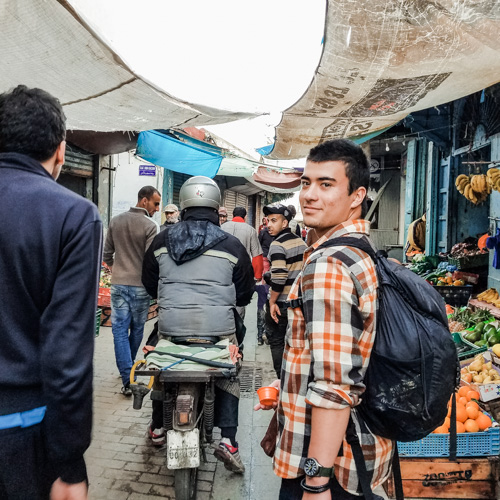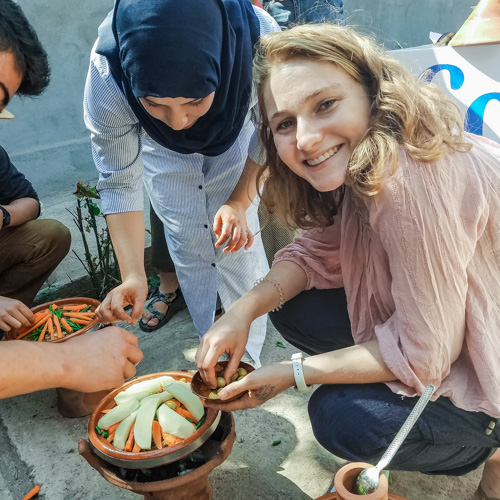 Length
8 weeks
Program dates
FALL 2020 - CLOSED
Consider our Borderlands Program
Group Size
2 Overseas Educators and up to 12 students
Eligibility
Our typical student is between 17-22, though we sometimes work with students slightly outside that range depending on circumstances.
College Credit & Financial Aid
Learn more about: College Credit & Financial Aid
Language Requirements
None
Cost: 
$11,900
Program tuition includes all food, accommodations, scheduled program activities, and international travel insurance for the duration of the program. International airfare and spending money are extra. International airfare estimated at $1500 - $1700.

About our Morocco Semester
Steeped in tradition, Morocco has gone through many transitions, but still manages to keep ancient ways of life and traditions alive while blending the old and new. Morocco is renowned for its welcoming culture, cuisine, architecture, and stunning scenery. The country has always been a crossroads of cultures and people. Being geographically situated on the Mediterranean sea and Atlantic ocean, travelers, migrants, and traders have been passing through this area for centuries. 
Questions We'll Explore: 
What are the underlying realities of Morocco's varied communities?

How have North African migrants been welcomed into Moroccan and North African society? What is their legal status?

Why do North and Sub Saharan African migrants, past and present, feel compelled to make the dangerous sea crossing in order to find a new life in Spain?
During the Morocco semester we explore these questions as we engage with organizations that are working to address issues related to immigration and human rights.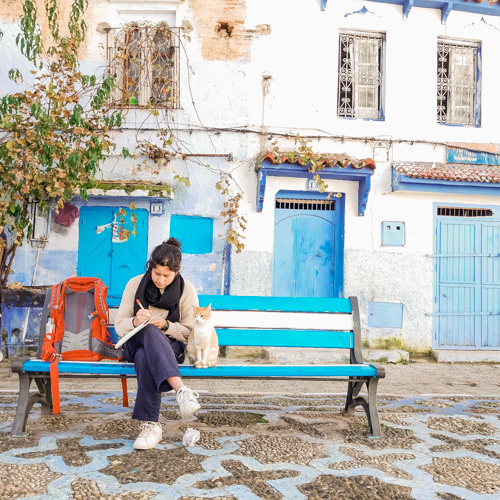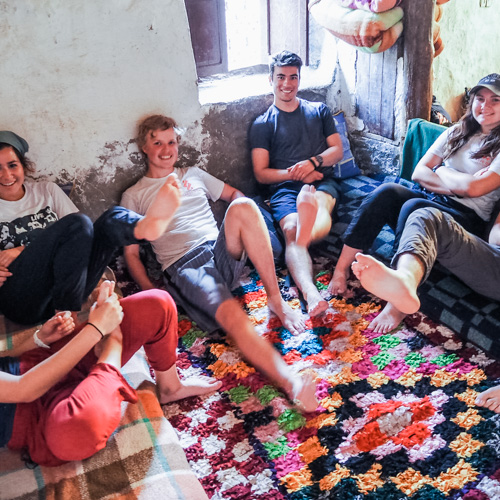 We land in the bustling capital of Rabat and take a train to the ancient city of Fes. We spend 4 days team building, exploring the UNESCO World Heritage site of the old walled medina, and setting intentions for the journey to come. Welcome to Morocco!
Diving into the Moroccan experience, we live with host families while studying Moroccan Arabic (Darija). We discover the tremendous hospitality of Muslim cultures, and the inner workings of family and social life.
We practice our Arabic while exploring the immense souks and medina of Marrakech. A world unto themselves, they pulse with a rhythm that has spanned centuries of activity; they are truly the heart of Moroccan culture, and where we witness the interplay of people, place, and culture. While in Marrakech, we also have the opportunity to partner with a local NGO working to assist newly arrived migrants to the country.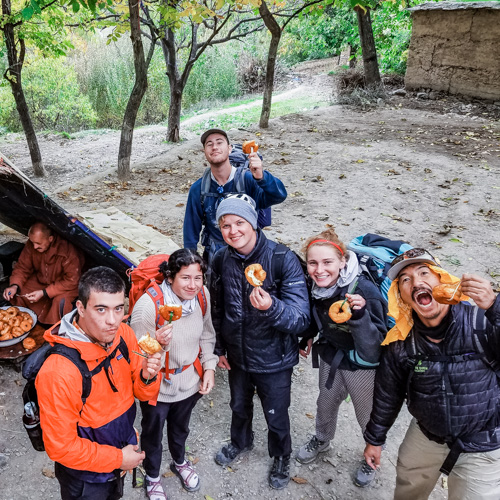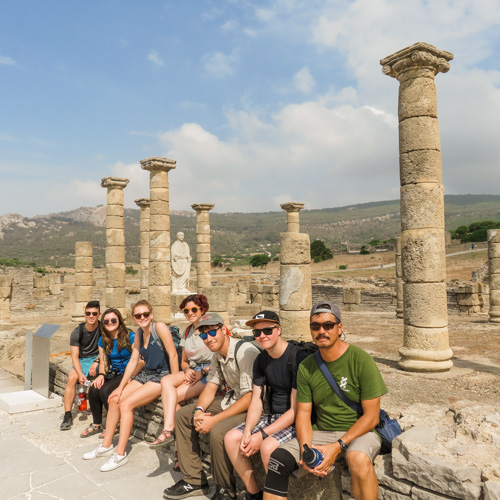 We also partner with local organizations that are working to promote women's empowerment and youth mobilization initiatives and discover their successes as well as the socio-cultural obstacles that these progressive movements still face.
Carpe Diem Education's Morocco semester provides an opportunity to discover a unique region of the world, as well as attain deeper insight into complex issues of human migration, the meeting of trans-continental cultures, and the geopolitical realities of North Africa.
"Carpe provides an extraordinary opportunity to discover a new part of the world."
-Emily,
CDE Student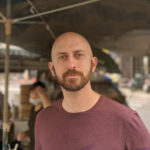 "What I love about this program is the level of immersion our students get through the variety of homestays and language study." 
-Jonathan, 
Program Director
"This gap year program provided me with many unique, enriching, and unforgettable experiences."
-Ady,
CDE Student