Fall 2020 New Zealand Semester
New Zealand: a remote island nation of distinct character, culture, and environment. Informed by Indigenous societies, European colonization, and a remote location deep in the heart of the South Pacific, New Zealand (or Aotearoa, "Land of the Long White Cloud") provides a unique insight into the complexities of diverse communities, stewardship of resources, and the importance of having a balanced and harmonious relationship with our environment.
From the majestic Abel Tasman region of New Zealand to the activist community of Whaingaroa; the epic landscape of the famed South Island to exploring the tenants of regenerative and sustainable agriculture, Carpe Diem Education offers a unique opportunity to discover engaged communities, learn about the importance of environmental conservation, and to cultivate a strong sense of leadership and engagement through outdoor recreation.
Settle into the coastal community of Raglan for 4 days of orientation, building the group dynamic, visiting the black-sand beaches and surf breaks that Raglan is known for, and setting your intentions for the journey ahead.
Develop your leadership skills as you spend 10 days at an outdoor leadership school on the South Island of New Zealand. Hike the Abel Tasman trail, find your courage on high ropes courses, and relax around the campfire at the end of the day.
Engage with local Māori communities and discover Indigenous perspectives, social and environmental activism, and gain deeper insight into Māori history, ceremony, and mythology. 
Learn about regenerative and organic agriculture while living and working on an organic farm. 
Spend the final week exploring New Zealand's fabled South Island. Hop in the vans, grab your maps, and experience some of the most epic landscapes on earth. Home to 10 of New Zealand's 14 national parks, the opportunities for adventure are endless.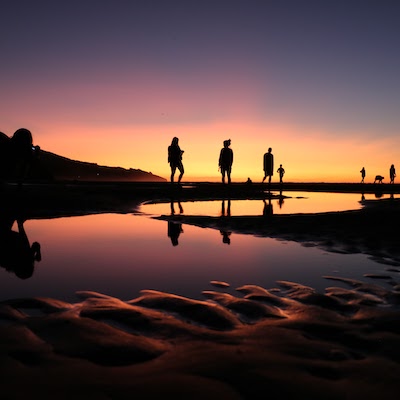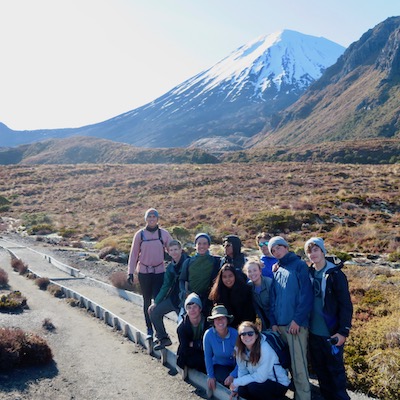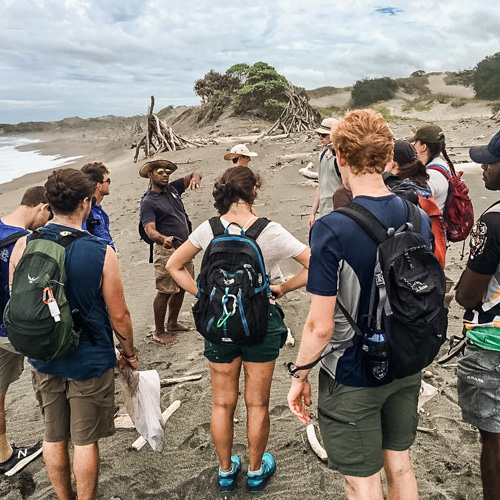 Length
8 weeks
Program dates
FALL 2020 - CLOSED
Consider our Borderlands Program
Group Size
2 Overseas Educators and up to 12 students
Eligibility
Our typical student is between 17-22, though we sometimes work with students slightly outside that range depending on circumstances.
College Credit & Financial Aid
Learn more about: College Credit & Financial Aid
Language Requirements
None
Cost: 
$11,900
Program tuition includes all food, accommodations, scheduled program activities, and international travel insurance for the duration of the program. International airfare and spending money are extra. International airfare estimated at $1,500 - $2,000; visa fees estimated at $50-$100.
About Our New Zealand Semester
Known to be a leader in environmental policy and stewardship, New Zealand boasts an incredible landscape of fertile green valleys, rugged mountain scenery, and access to incredible ocean environments. The country is also known to be an emerging example of how a colonial power is beginning to make progress in reparations and reconciliation with the indigenous Māori community. While still a long way to go, New Zealand is at the forefront of an essential movement aimed at decolonization and inclusion of indigenous communities.
Indigenous perspectives: working with our long time partner Tiaki, the group will dive into Māori culture, learning about myth, philosophy, and relationship with community and land. Learn about the ongoing reparation process meant to mitigate the effects of colonialism and to reaffirm indigenous rights. Have discussions with local activists leading environmental and social movements intent on revitalizing the community, caring for the earth, and reconnecting with traditional and indigenous knowledge.
Regenerative and organic agriculture: living and working on an organic farm, settle into the rhythm of farm life. Milk cows early in the morning; plant gardens and trees (it will be springtime in New Zealand after all!); herd cattle and sheep; learn to make homemade bread and yogurt; live in an amazing lodge on the banks of a thriving pond, nestled in a 1,500 working farm. Enjoy evening conversations with your hosts, our longtime partners Greg and Rachel Hart. You'll discuss environmental and social movements aimed at bringing people closer to the land and increasing the quality of life and happiness index for all communities.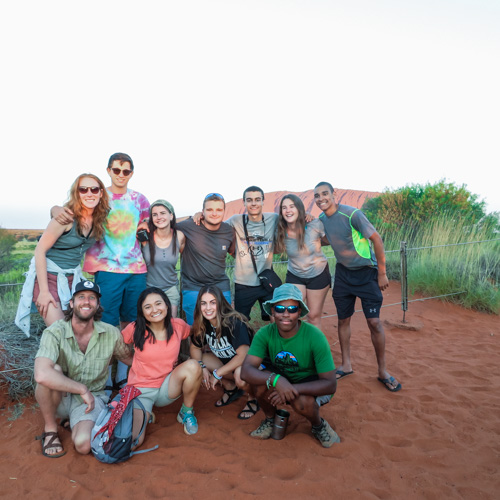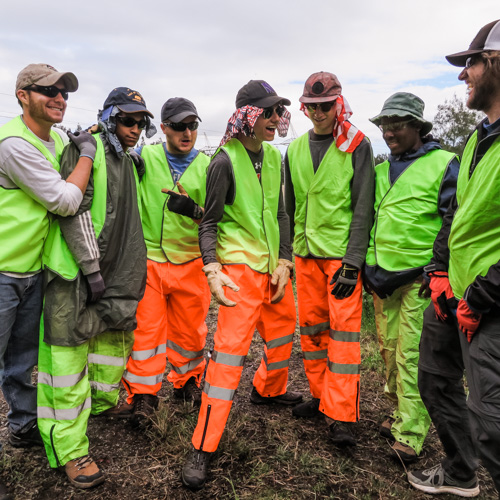 Outdoor leadership and adventure: In the heart of the Abel Tasman region of the South Island, we'll work with our local partners, Whenua Iti, for 2 weeks of fun, challenge, exploration, and adventure. Develop teamwork and leadership skills with ropes courses; hike in one of the areas national parks; go abseiling; enjoy a sea kayaking expedition; and try out the waka, or traditional Māori canoe. You'll also learn about local flora and fauna along the way, and continue diving into the complexities of how Māori and Western culture intersect.
Questions We'll Explore:
How will the global community respond to climate change and environmental degradation?

Who is leading this movement?

How are current governments contributing to (or undermining) reconciliation and human rights movements specific to Indigenous cultures?

What do Indigenous perspectives tell us about how to relate with people, planet, and self?

What role does outdoor recreation play in the movement to protect wilderness areas?
The Carpe Diem Education New Zealand program addresses these questions and provides a means to reflect on these inquiries, participate in solutions, and understand how you too can be a leader in creating positive change.

"I truly believe that we as humans learn best from having real world experiences, and this is the core of Carpe Diem's agenda. I am so grateful ..."
-Liz,
CDE Student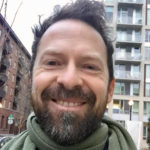 "What I love about this program is how much engagement there is with the outdoors and natural environment."
-James,
Program Director
"Hands down the most meaningful and powerful journey I've ever been on."
-Cooper,
CDE Student