Gap Year Education Programs
Seize the Journey.
Inspiring growth and transformation through experiential education, community, and intercultural exchange.

Home
Our Programs

Passion-inspired living.

---
Carpe Diem Education offers a variety of gap year education opportunities for students interested in exploring opportunities outside of the traditional classroom. We organize dynamic, fast-paced adventures in regions around the world to help facilitate higher learning and personal growth. These programs incorporate language learning, homestays, and volunteer projects in each 12-week trip to provide a more well-rounded learning experience.
Our gap year programs are designed to safely challenge every student. Through service, travel, community, and cultural exchange, our students receive a unique and personal insight into themselves and the cultures they live within. Our Overseas Educators are trained to facilitate personal growth and learning within the structure of an academic semester. This combination has proven to be the best way to open the eyes of Carpe Diem students to the various perspectives of the people and environments across the world. Our programs fully immerse our students in local culture while simultaneously providing valuable, real-world skills. We challenge our students by consciously teaching them how to be better group leaders and better self-leaders—and how to safely travel independently anywhere in the world.
Carpe Diem is accredited by the Gap Year Association (GYA), a nonprofit organization that is recognized by the United State Department of Justice and the Federal Trade Commission. Since becoming one of the first organizations to pass the GYA's rigorous set of 125 standards in 2014, Carpe Diem Education has continued to be a leader in gap year program safety, quality, and integrity.
Reflections Across the World

Follow us on our journey.

---
Join us as we explore the world and ourselves. Our student-written blog is a window into the Carpe Diem Education experience. Blogs are typically written once a week while on semester. Every student has the chance to blog which allows for variety of experiences, interpretations and personalities. The personalities in the group come to the fore and paint a multi-faceted picture of what happens when a group of young adults starts to find its own character and flow. So jump in and see what's beyond the horizon during a Carpe Diem Education gap year program.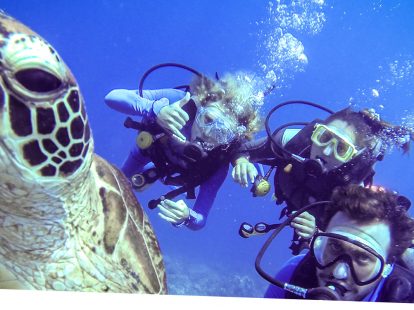 She Oak Ridge, Australia
A photo series of She Oak Ridge, where students learn about sustainability and animal rehabilitation.