Semester in Central America
Central America is a land of immense environmental and cultural diversity. Lush tropical rainforests, towering volcanoes, steep-sided mountains, and extended coastlines inspire unique cultural expression. Indigenous Mayan communities, enclaves of Garifuna and Afro-Caribbean communities, and people of mixed European ancestry invoke an atmosphere of social activism and political engagement.
From the Sierra Madre mountains of interior Guatemala, to the sea turtle haven of the Nicoya Peninsula; from the tranquility and splendor of Lago Atitlan and her surrounding volcanoes, to the coral reefs off the coast of Roatan, Carpe Diem Education takes you to a region that is merging the complexities of socio-political realities with the hope of a more sustainable future.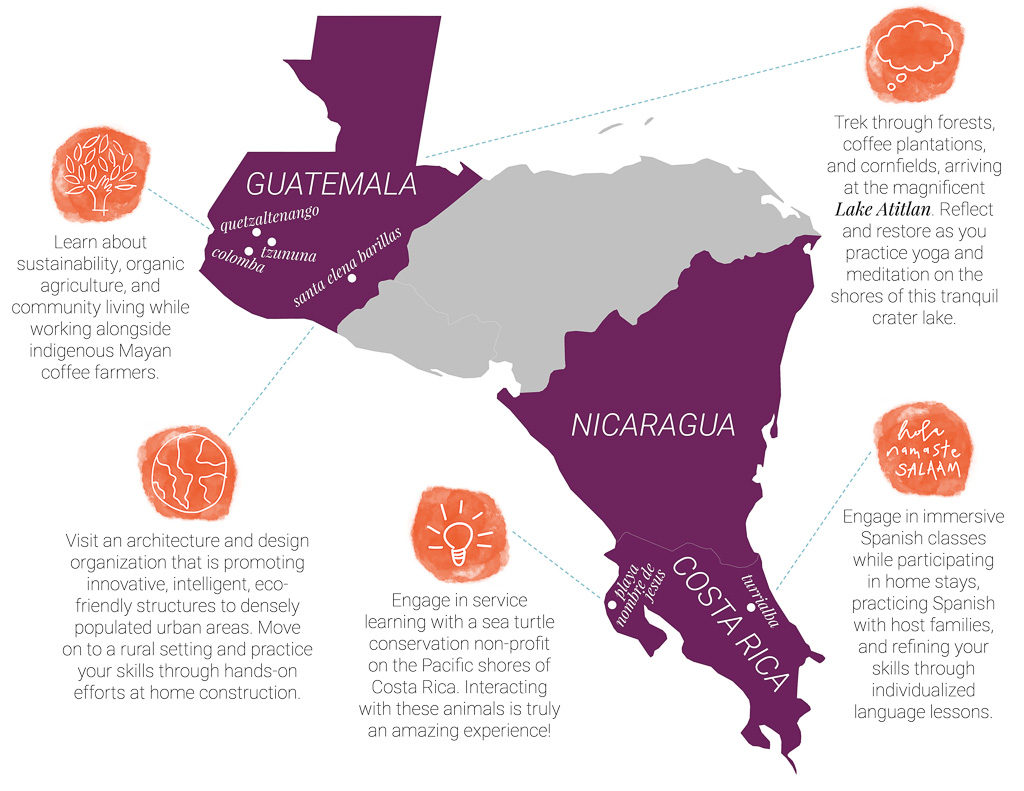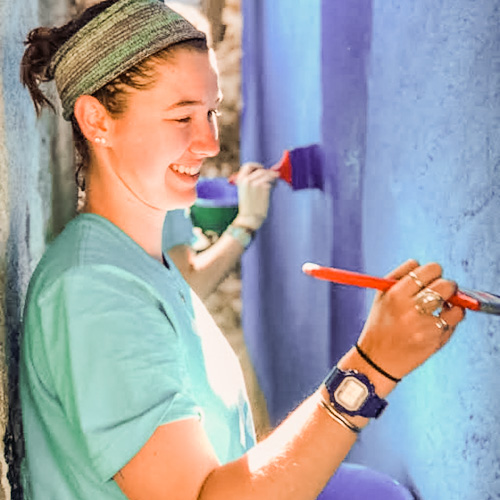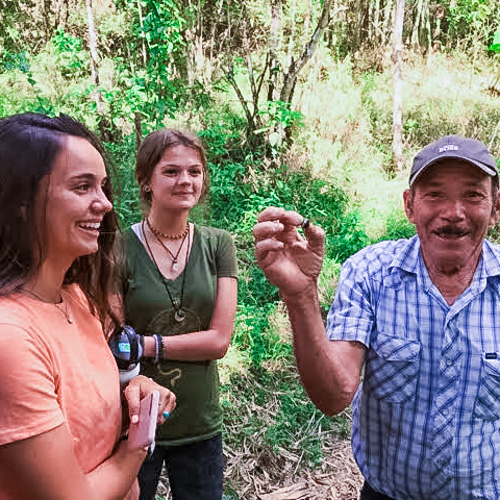 Length
Semester
Program dates
Fall 2021
September 15 - December 1
Group Size
2 Overseas Educators and up to 12 students
Eligibility
Our typical student is between 17-22, though we sometimes work with students slightly outside that range depending on circumstances.
College Credit & Financial Aid
Learn more about: College Credit & Financial Aid
Language Requirements
None
Cost: 
$13,500
Program tuition includes all food, accommodations, scheduled program activities, and international travel insurance for the duration of the program. International airfare and spending money are extra. International airfare estimated at $1400 - $1600.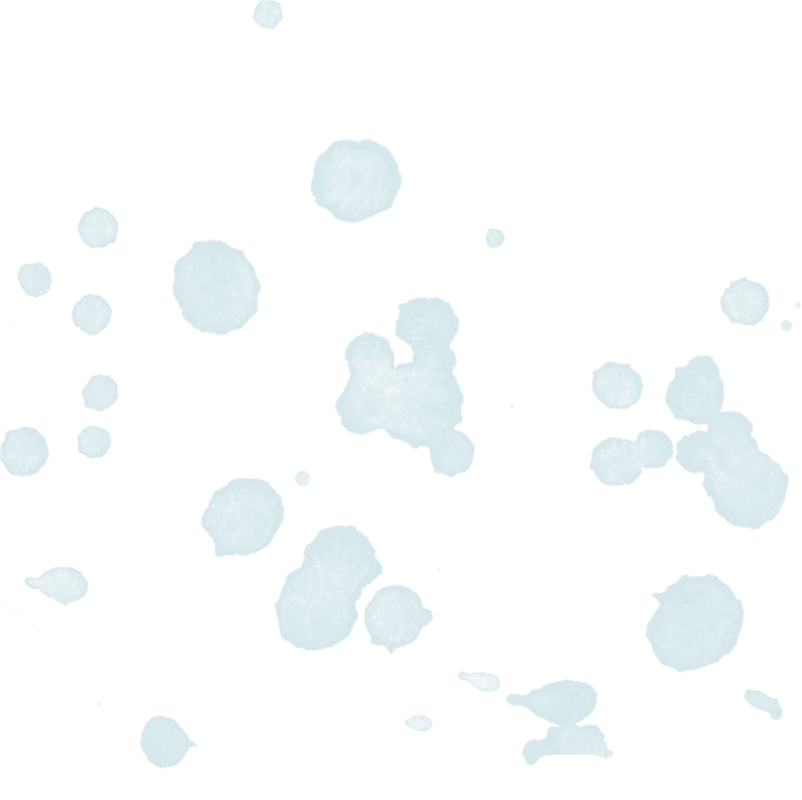 About Our Central America Semester
A land of social, cultural, and economic intricacies, Central America provides a rich environment for in-depth exploration of how communities are engaged in common efforts to live in a more sustainable way.
Beginning in Guatemala, we'll explore the highland regions of Antigua and Quetzaltenango, diving into one on one Spanish study. Immersing ourselves in the local culture, we keep our activities varied through discussions with a local Mayan healer, soccer games with our Spanish teachers and locals, discussing regional history, and learning the basics of Guatemalan cooking. We connect with the land through hiking local trails and relaxing in some beautiful hot springs.
More confident in our Spanish, we now trek through rural villages, pastoral countryside, and coffee plantations, talking with locals along the way, and witnessing the agricultural practices of Mayan communities. Eventually, we descend to the crater lake of Lago Atitlan, surrounded by soaring volcanoes and home to multiple indigenous communities. Working alongside Mayan farmers, we learn about planting and harvesting coffee and participate in efforts to restore local ecosystems. How can agricultural practices coexist with, and even benefit, local ecosystems and native flora and fauna?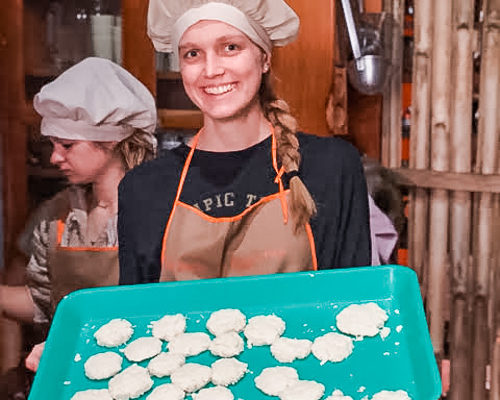 Continuing our inquiry into sustainability, we'll partner with an urban architecture and design firm that is promoting eco-friendly building in densely populated areas. After a day learning about urban sustainability, we'll put theory into practice as we transition to a more rural setting and assist in building homes for local farmers and agricultural workers. How can we develop land in a way that is mutually beneficial to people and the environment?
Transitioning to the Pacific Coast of Guatemala, we explore the role of education, business, and enterprise in the context of sustainable growth, environmental tourism, and local economies. And while we are at it, we'll take a couple of afternoons to enjoy the beach and perhaps even take a surf lesson!
As we move on to Costa Rica, we immediately notice the emphasis on environmental conservation and sustainability reflected in the landscapes we see. Over one-quarter of this nation's land is set aside as protected habitat. Once again living with homestay families, and immersing ourselves in Spanish classes, we will be improving our ability to listen to the stories of others, and to share our own. We enjoy the beauty of the natural environment through rainforest walks, waterfall hikes, learning local customs, and stretching our comfort zones by learning some salsa dancing.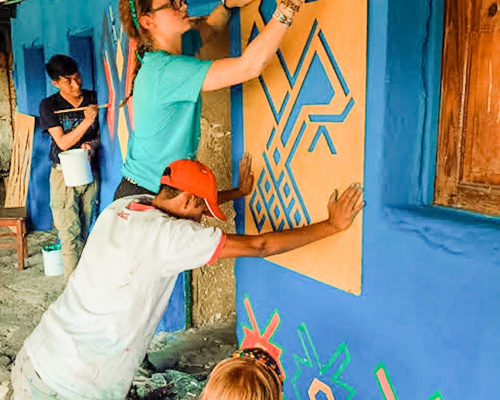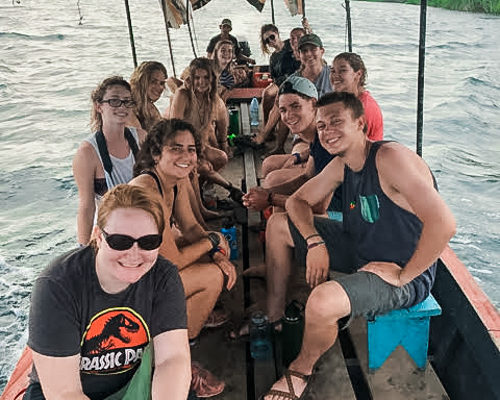 Traveling to the Nicoya Peninsula, we find ourselves walking the beaches at night, searching for sea turtles who are coming ashore in order to dig nests and lay eggs. We'll work with local volunteers in an effort to protect sea turtle nests, and perhaps even watch newly hatched turtles make their inaugural voyage to the sea!
We end by diving into the sea ourselves, in the beautiful coral ecosystems of Roatan, Honduras, earning our PADI Open Water Scuba Certification. This is one of the most spectacular reefs in the world, with crystalline warm waters and vibrant marine life. This is also a time to celebrate our experiences and revel in the beauty of the natural world.
Carpe Diem Education's Central America semester brings you an in-depth look at indigenous culture, sustainable practices, and the relationship between land and people. Through working alongside farmers and builders, intensive Spanish study, and homestay experiences, the journey through Guatemala, Costa Rica, and Roatan provides us a deeper understanding of how local communities are addressing the increasing pressures of climate change and managing resources in a more sustainable way.  
"An amazing program!! Incredible balance between service, education (Spanish, sustainability, local history/culture), and adventure."
-Jillian,
CDE Student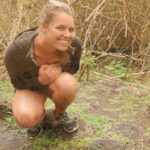 "What I love about this program is how it allows you to gain deep understanding of countries that are so physically close and yet culturally distant from our own."
-Rachel,
Overseas Educator
"We spent 4 weeks doing Spanish classes and homestays and I learned more in those 4 weeks than I ever did in 3 years of high school Spanish."
-Estelle,
CDE Student