By Chandler Christopher
During my time with the Batwa, I received the opportunity to interview four of the members who spoke English. In Batwa communities, it's very rare that people are educated and know English. So, this was a very big, uncommon opportunity to verbally communicate in the same language with these people. The Batwa are the indigenous people of Uganda, the native people of this beautiful country. Their ancestors lived in Echuya Forest, but eventually were forced (why?) to leave and mesh with another tribe that was beginning to form, the Bakiga. Because of this forced cultural mesh, much of the Batwa culture and language has been lost.
The Batwa, because of their way of living and because their ancestors were at first hostile to the unknown newcomers, are generally very discriminated against. Because of this fact, it was a wonderful opportunity to learn from people who have been through such hardships. I was excited and also nervous to get this interview chance because I wanted these people to know that I was a friend and that I consider them people just like everyone else. Our conversation started off slow, but it picked up and it felt as though these educated Batwa members were excited to share what they were going through. Here are some bits from the interview that really stood out.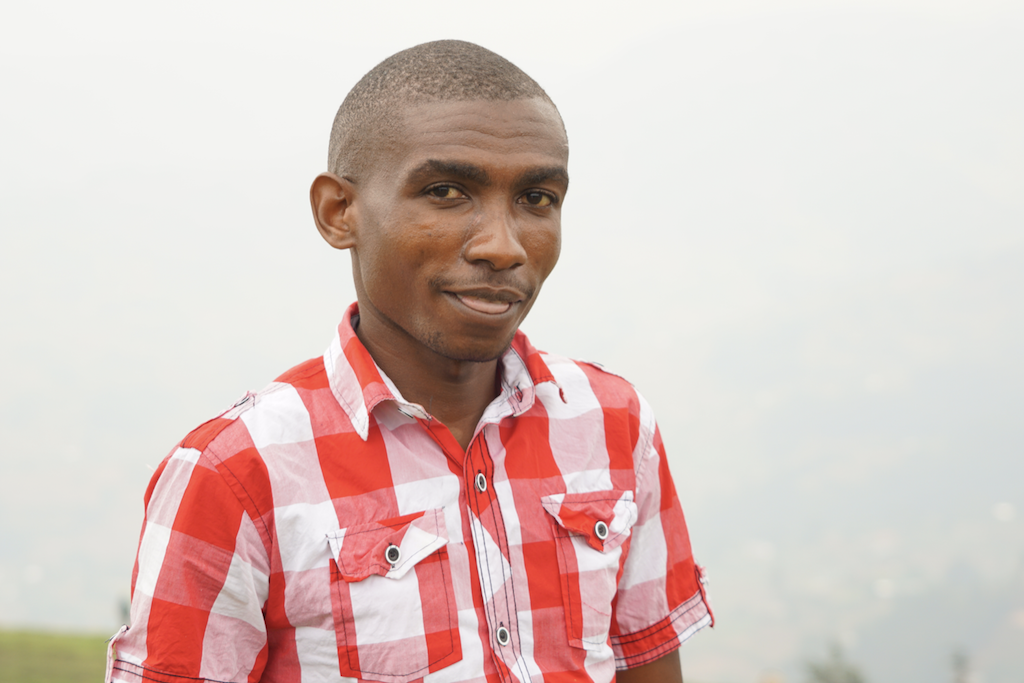 Name: Arinaíwe (Gerald)
Family: Single with 1 child
From: Kanungu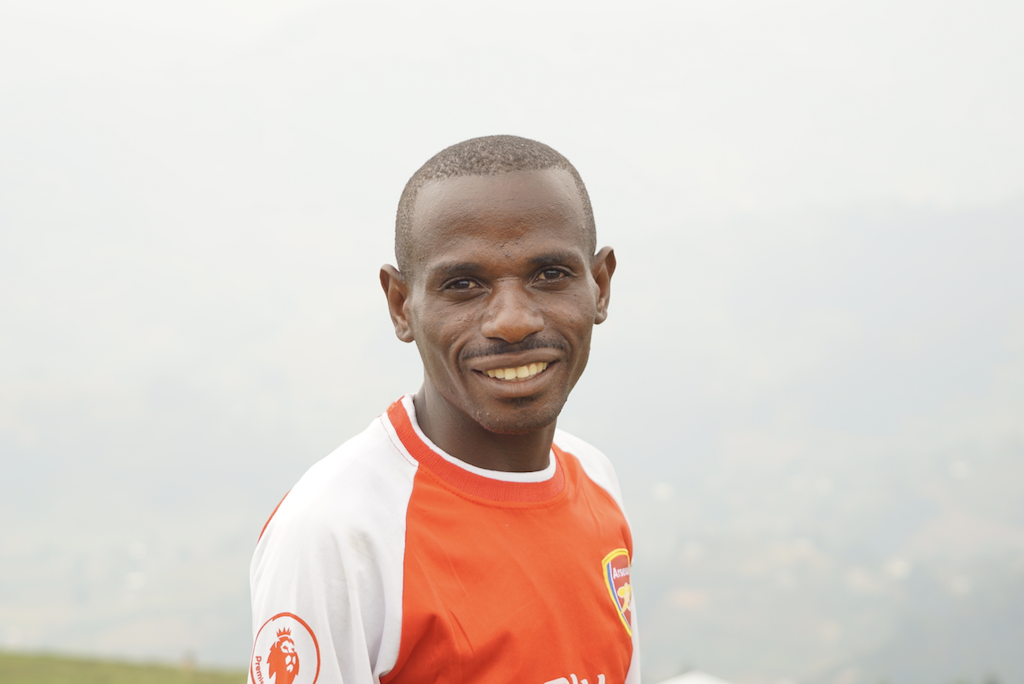 Name: Altimbisibwé (Alex)
Family: 1 wife, 1 child
From: Kisoro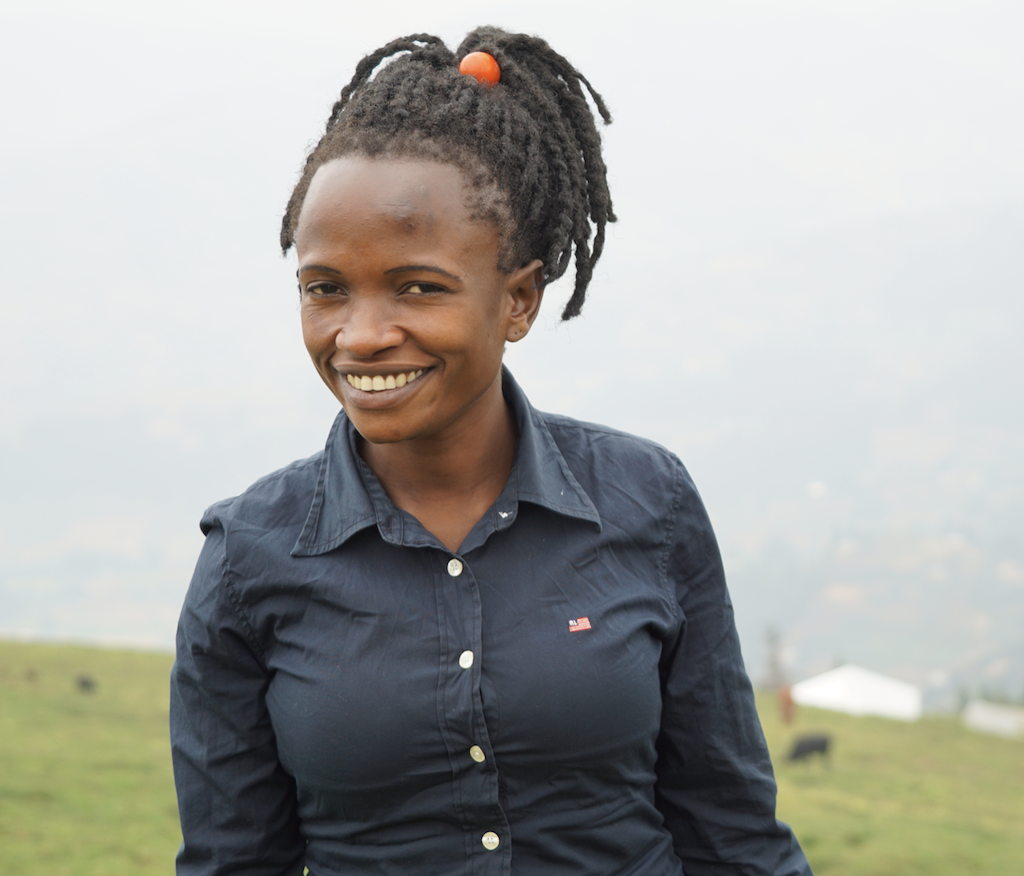 Name: Kesande (Charity)
Family: Single with 2 children
From: Kanungu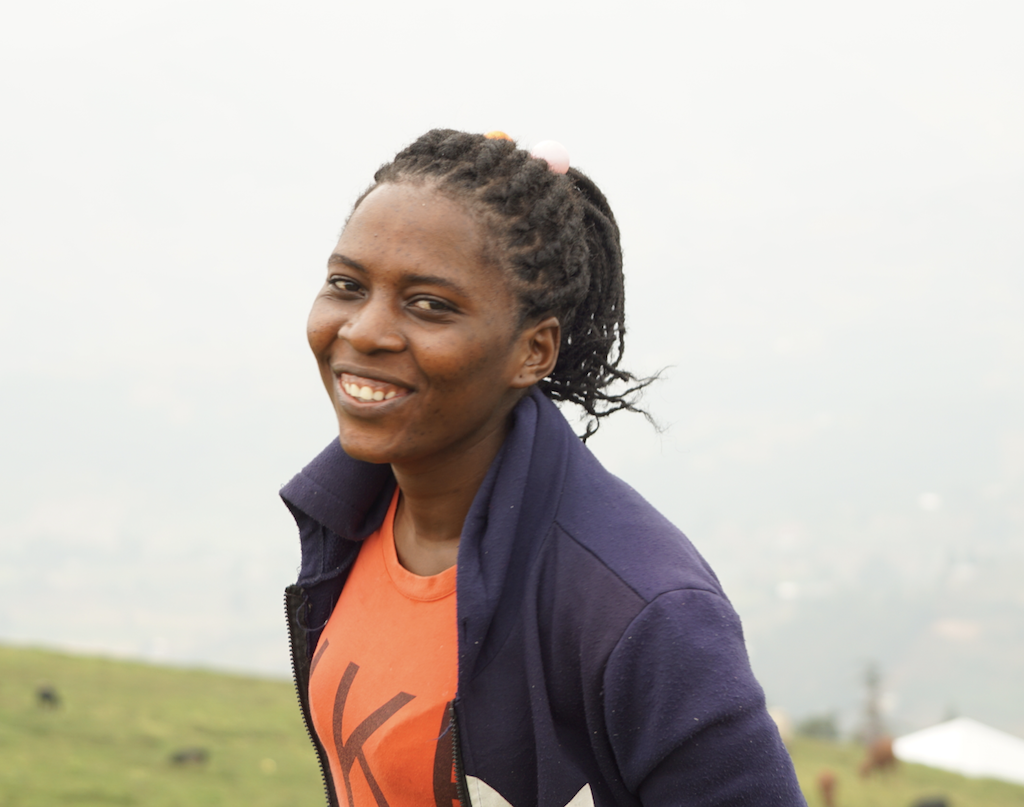 Name: Twizeyimaana (Patience)
Family: Single
From: Kanungu



Q: "What do you think specifically could be done as a community to receive the most support from visitors?"
Alex: "There are times when visitors come and we dance and celebrate with them, but they don't completely appreciate it. I don't know how it can be done to actually please the client. I think work and training needs to be done to know how we can please the visitors. Even when visitors are not here we need to be working on how to please future visitors."
Charity: "We hope and would feel very proud [glad] if the visitors would come and see our living conditions and take the information back to their homes and take pictures to show people. Do this in order to show their fellow friends our wishes so we can receive support."
I noticed that there is a huge problem that the Batwa have with tourism. Training them in the ways of tourism was actually the reason we came to their community. They live on the outskirts of Echuya National Forest, the original home of the Batwa people, and many tourist come and pay to see it. Because almost all of the Batwa people lack the ability to speak English, they haven't figured out how to be the ones giving these tours. The Bakiga tribe is a more educated tribe with many more English speakers, so they have capitalized on this opportunity to be the ones giving these tours and receiving benefits from them. This is very very upsetting to the Batwa people, because often times the Bakiga will give wrong information about the Batwa culture. The Bakiga and the Batwa also have an agreement where the Batwa receive funds from the Bakiga giving these tours in their home, but very often they receive nothing. This was one of the biggest talking points by the Batwa English speakers. Here's what they had to say.
Charity: "You find that the Bakiga guides who come… They are very corrupt. We need to have discussions and hold trainings and educate so that the Batwa can become guides. We would feel very proud to receive Batwa guides instead of Bakiga. The Batwa children learn about the forest and all of the traditional medicines when they are kids, so it would be much better if the Batwa could be the one's guiding clients in the forest."
Q: "Why are the Bakiga allowed to guide and why are they taking advantage of guiding in Echuya National Forest?"
Alex: "There are very few Batwa who can speak English, so we allowed the Bakiga to come in and guide the visitors because many of them can speak English. But the Bakiga started to come in and take advantage of this because of literacy. Sometimes in business they want people with certificates and who are trained. There's no way around it for us Batwa because many of us are still in education and don't have those certificates."
Charity: "I think it's because of much discrimination in [government] offices. There is discrimination and corruption and poor leadership. Six of us Batwa members took our applications to the government office around Burundi and there were also about sixty Bakiga. They received the Bakiga applications, but our applications were neglected. They said it was because if we were selected, our communities would be hostile. I tried to tell them that I have worked with many people and researchers and organizations, and nothing I've ever done has had a negative effect or been hostile. We told them we know how to convince them. They are our mothers and our family. So how can you say we won't be able to convince them?"
Alex: "And the more we try and convince those people in the office, the more they say, 'You see this is what we are talking about.', so there is no way around it."
Charity: "I don't know why they think of us like this. Maybe they think the Batwa are still hostile like our ancestors used to be."
It's very evident that two of the four Batwa English speakers were much more vocal during this interview, but one of the quieter members, Patience, had a good bit about the importance of educating women in their community. Charity also adds on to this answer(yes?).
Q: "Why is it important for Batwa women to be educated?"
Patience: "It's very important. And I feel so proud. With my sister here (Charity), there is a certain difference between those who are educated and those who aren't. If I produce another child, I have good ways and knowledge to look after them. Those who are not educated don't always know some healthier ways of taking care of their children. It's very important to educate our girls."
Charity: "It is important for Batwa women to be educated because we can learn a lot about health education. We can learn about proper health and take it back and educate women and the rest of the community on health."
Overall, my experience speaking with the Batwa was an amazing learning experience. I am so very grateful to have had this opportunity, and I am grateful to these people for feeling comfortable enough to open up to me about their struggles. These people are people! They laugh, they sing, they smile, they connect, they love. Thank you Batwa!