By Emma Willis
For the last three days, our group has done our best to navigate Bangkok. We've made our way to the zoo, Lumphini Park, Khao San Road night market, Chinatown, an open-air market, and the Museum of Contemporary Art.
With all these activities comes the challenge of transportation. Because our guest house isn't in the middle of the city, we've used taxis, buses, and tuk-tuks to get around. I've personally learned quite a few lessons from all of this.
Lesson #1: Always carry the card with the Thai address of your hostel on it. On our way back from the open air market, Iona and I had some trouble finding a taxi who could read the English address we had written down. When we finally found one who said he knew where to go, we ended up driving around for 7km until we finally had to get out and find another cab!
Lesson #2: Always carry a little extra money with you. On our same adventure home from the market, we had only 200 baht on us. Our first taxi cost 100 baht (newbie mistake to pay when we didn't get to our destination), and then we only had another 100 to get us all the way to our hostel.
Lesson #3: Make it fun! Even when we were lost and soaking wet from hailing taxis in a storm, we kept our spirits up and laughed at ourselves. We're on one big adventure and staying positive is the best way to make it through a stressful situation.
Although the city was fun for the few days we were here, I think I can speak for the majority of the group when I say I'm more than ready for our transition to Plum Village.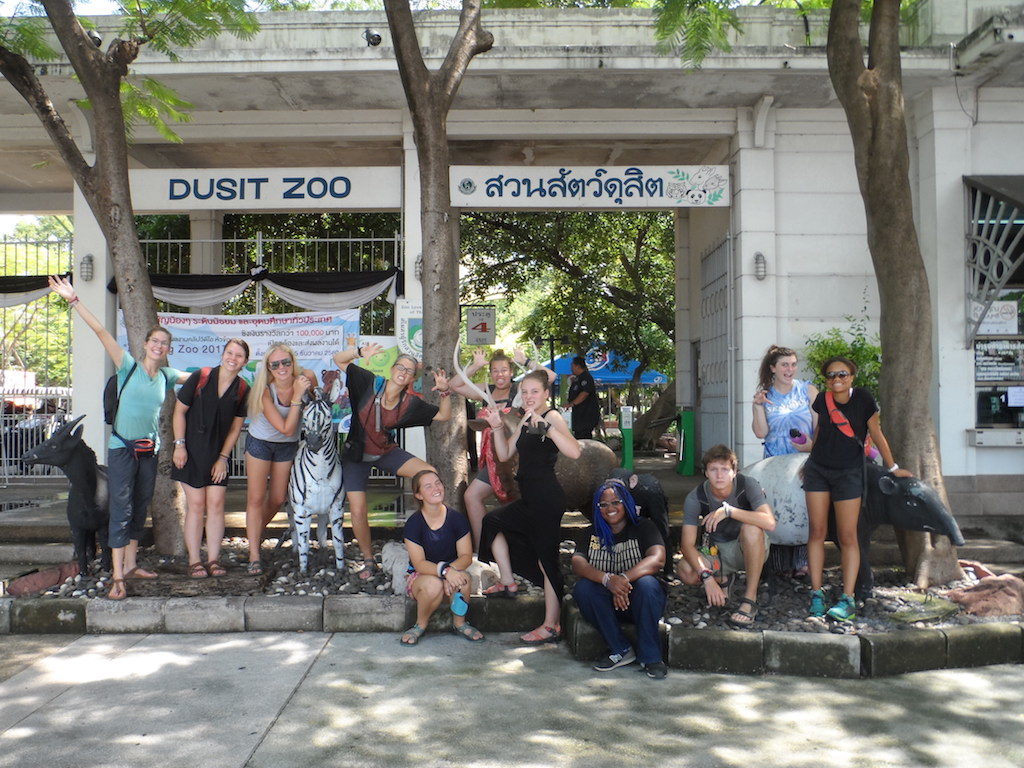 The Sabai group visiting the Dusit Zoo.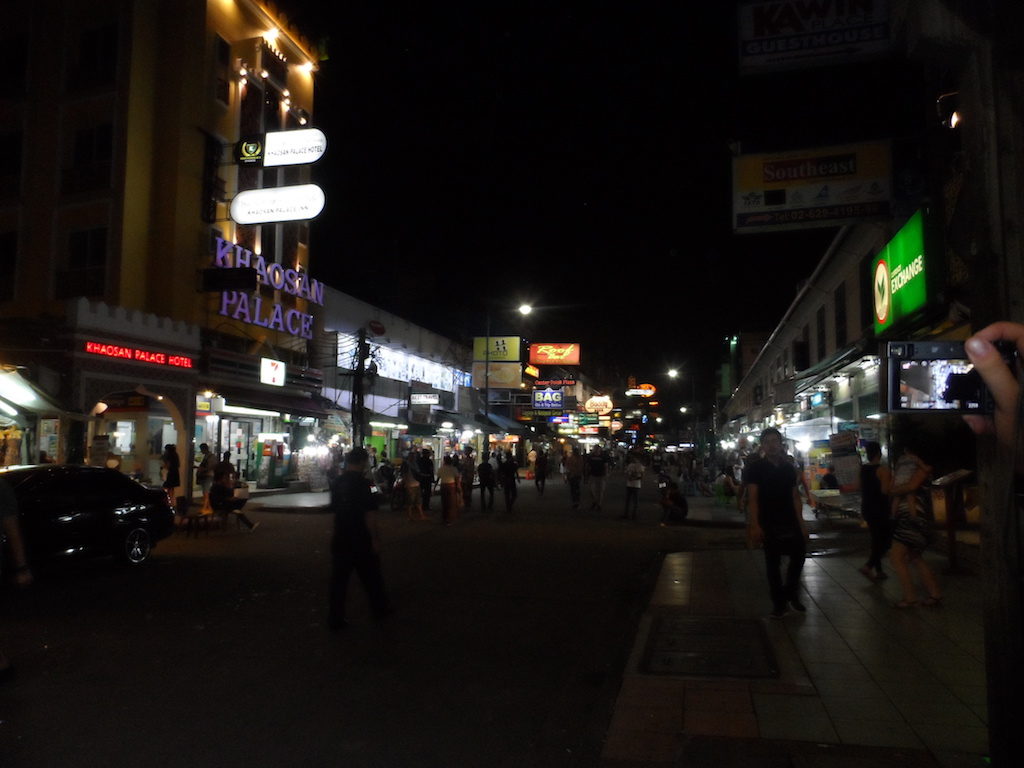 Khaosan Road at night.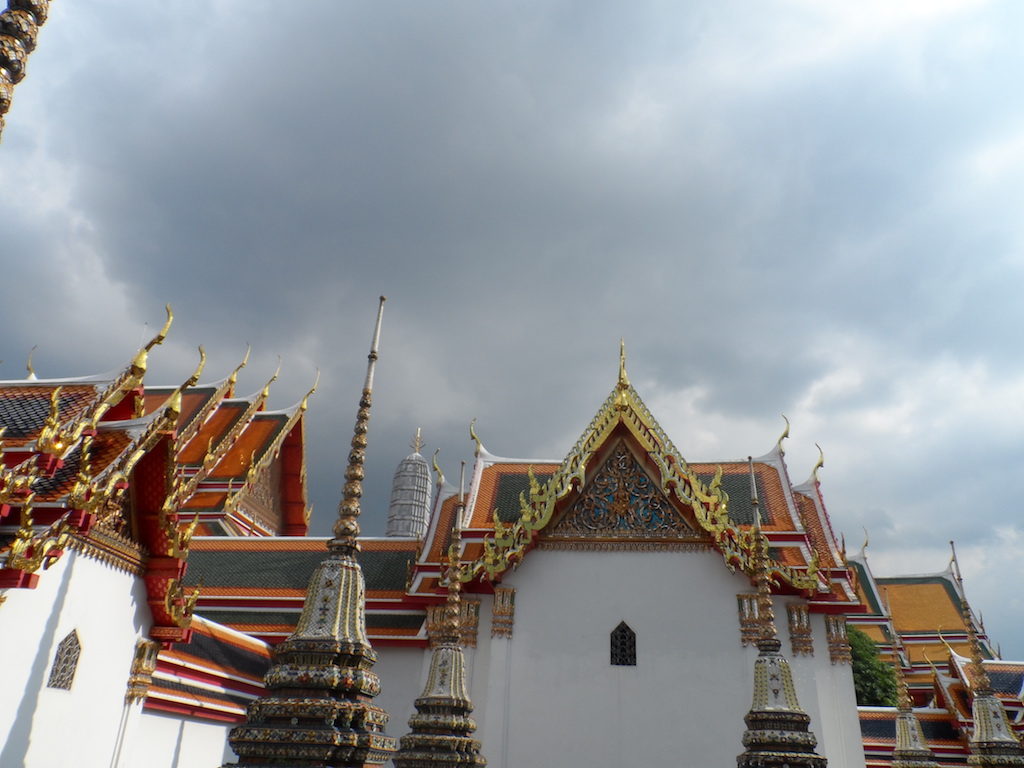 A majestic wat in Bangkok.