By Ellie and Maytal
Hi family and friends!
Nkula 2018 wanted to start by introducing ourselves so that you have a better idea of who you will be reading about over the next three months!
Tosca – Known by the Ugandans as Jesca Vancostrum, the professional bird spotter and rhino ranger, represents Europe. She's passionate about discovering new animals, especially black mambas and cobras.
Kayleigh – A true Portlandian, Kayleigh is excited about going to SNEC (Special Needs Education Center) and learning Swahili. She is passionate about the environment and never fails to make people smile.
Kiara – Small but mighty, Kiara is a professional negotiator. She got us free dessert at Ziwa Rhino Preserve. We all expect to vote for Kiara for president in 2034.
Morgan – A loyal Eagle County citizen and rodeo queen, Morgan enjoys the game awkward turtle and ketchup on her tomatoes.
Ellie – A recent high school graduate, Ellie shares her love of trekking with the group as we look forward to our week at Lake Bunyoni.
Jason – You can catch Jason doodling in his journal or petting flea-less dogs. Jason is excited for everything Africa has to offer.
Maytal – A yogi and permaculture master, Maytal is excited for the retreat at Ohana Amani in Tanzania. She guides yoga for the group in the morning and her positive attitude is contagious.
Rebecca – Harvard-bound and funny, Rebecca loves horror movies and adrenaline rushes, which is why she is super excited for rafting the Nile tomorrow.
Mary Dudley – A world traveler and experienced group participant, Mary Dudley is excited to venture through Africa with a new group of people and see everything this country has to offer.
Now that you know everyone, welcome to the blog! This last week, we spent time at Ziwa Rhino Preserve monitoring rhinos and helping with some maintenance. We saw a five-day old rhino, crocodiles, and bushbucks. We are adjusting to the blaring heat of the African sun, but everyone is loving our time abroad! Tomorrow most of us are rafting the Nile and then we will head to Kampala.
Sending love from Uganda to all our family and friends around the world.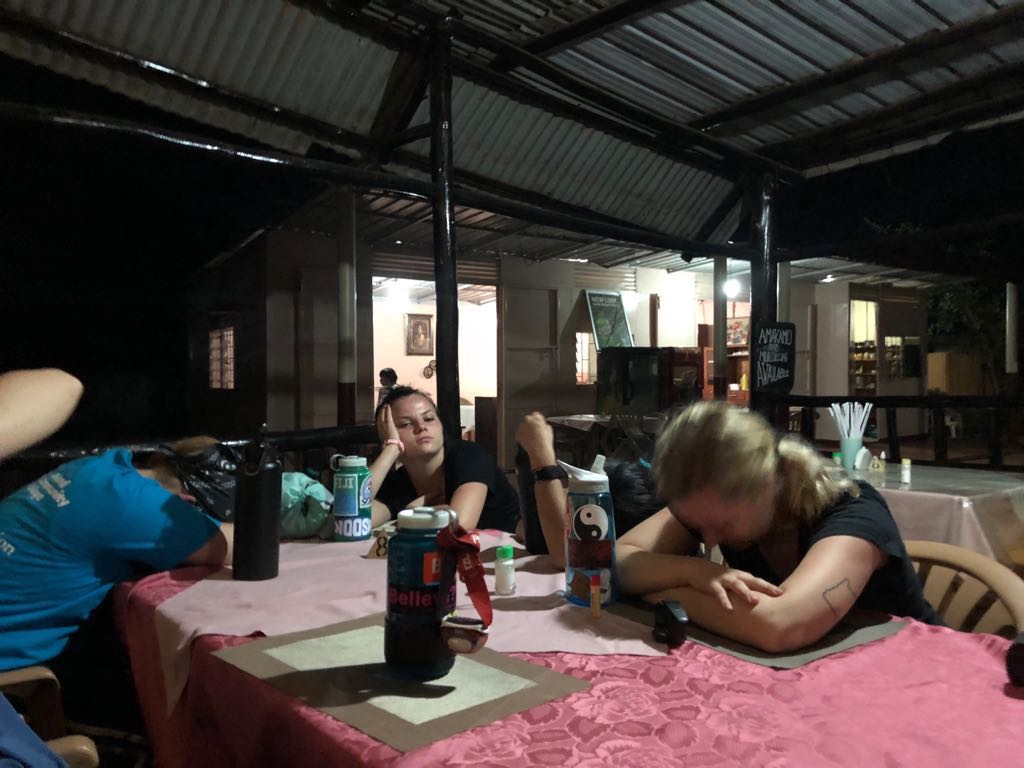 Rebecca helping repair a washed out road at the Ziwa Rhino Sanctuary.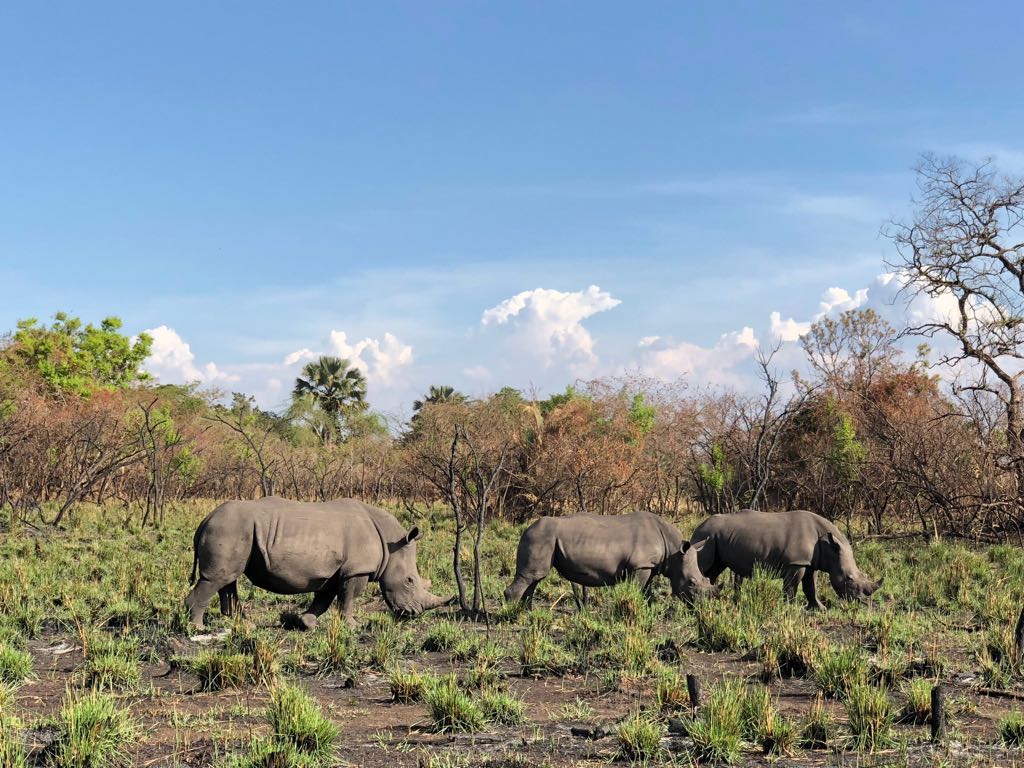 Walking into the bush to observe rhinos at Ziwa.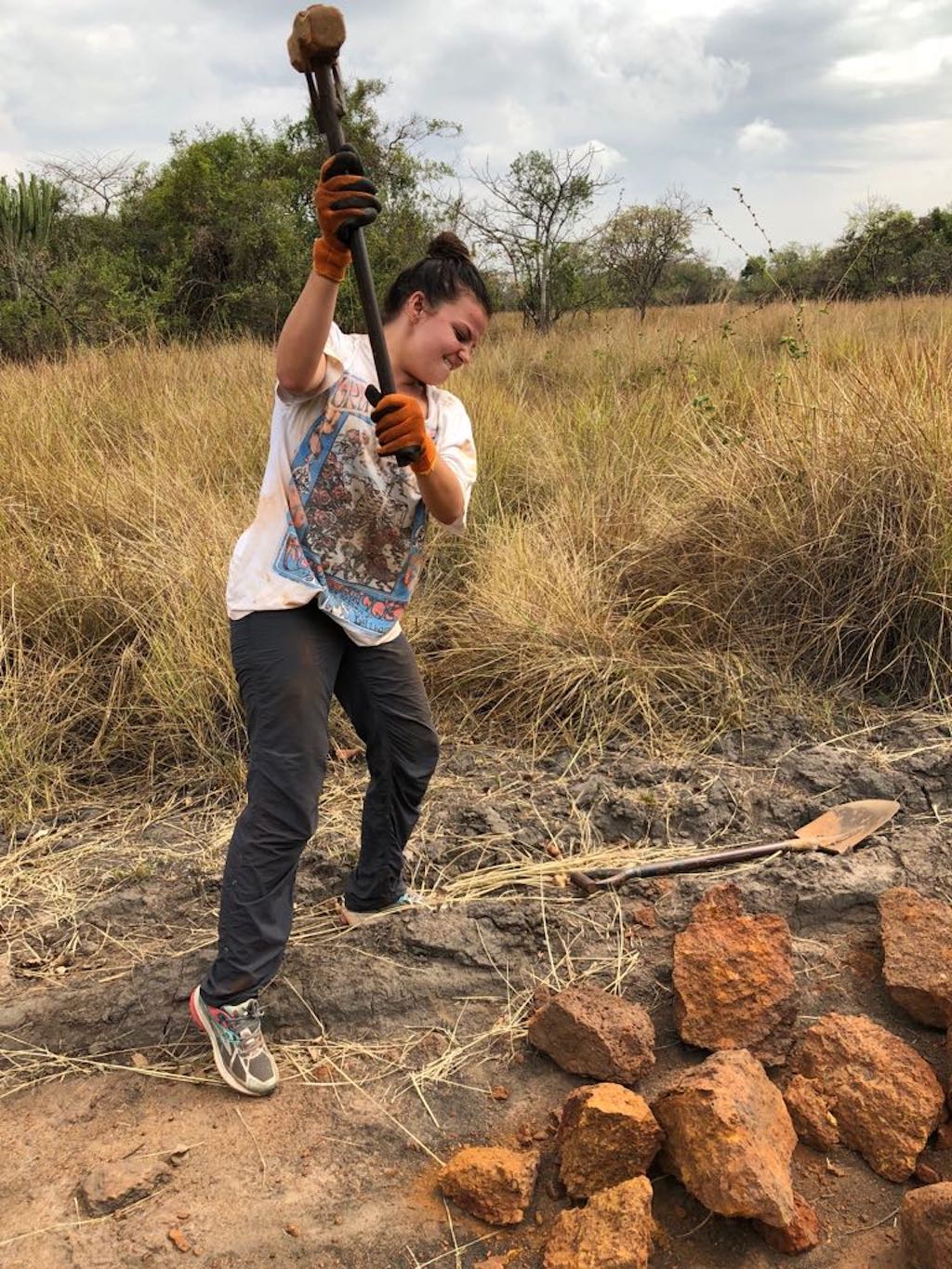 Mary taking out her anger on some rocks while repairing roads at the rhino sanctuary.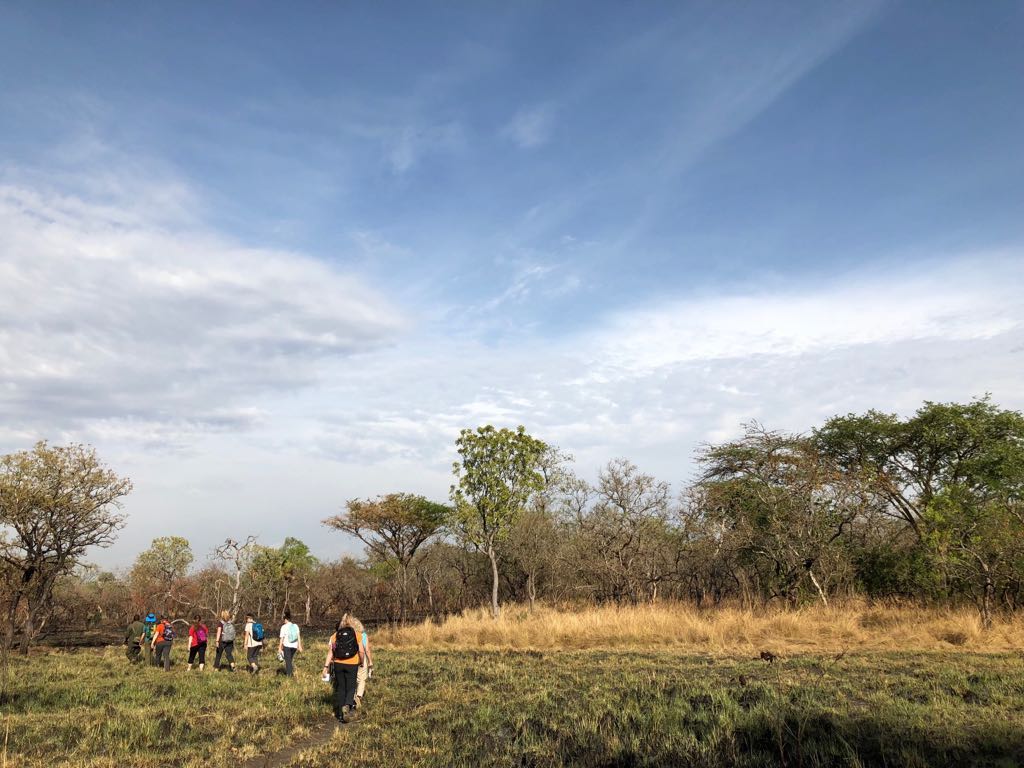 Just some rhinos feeding on the 150 kilos of grass they eat EVERY day.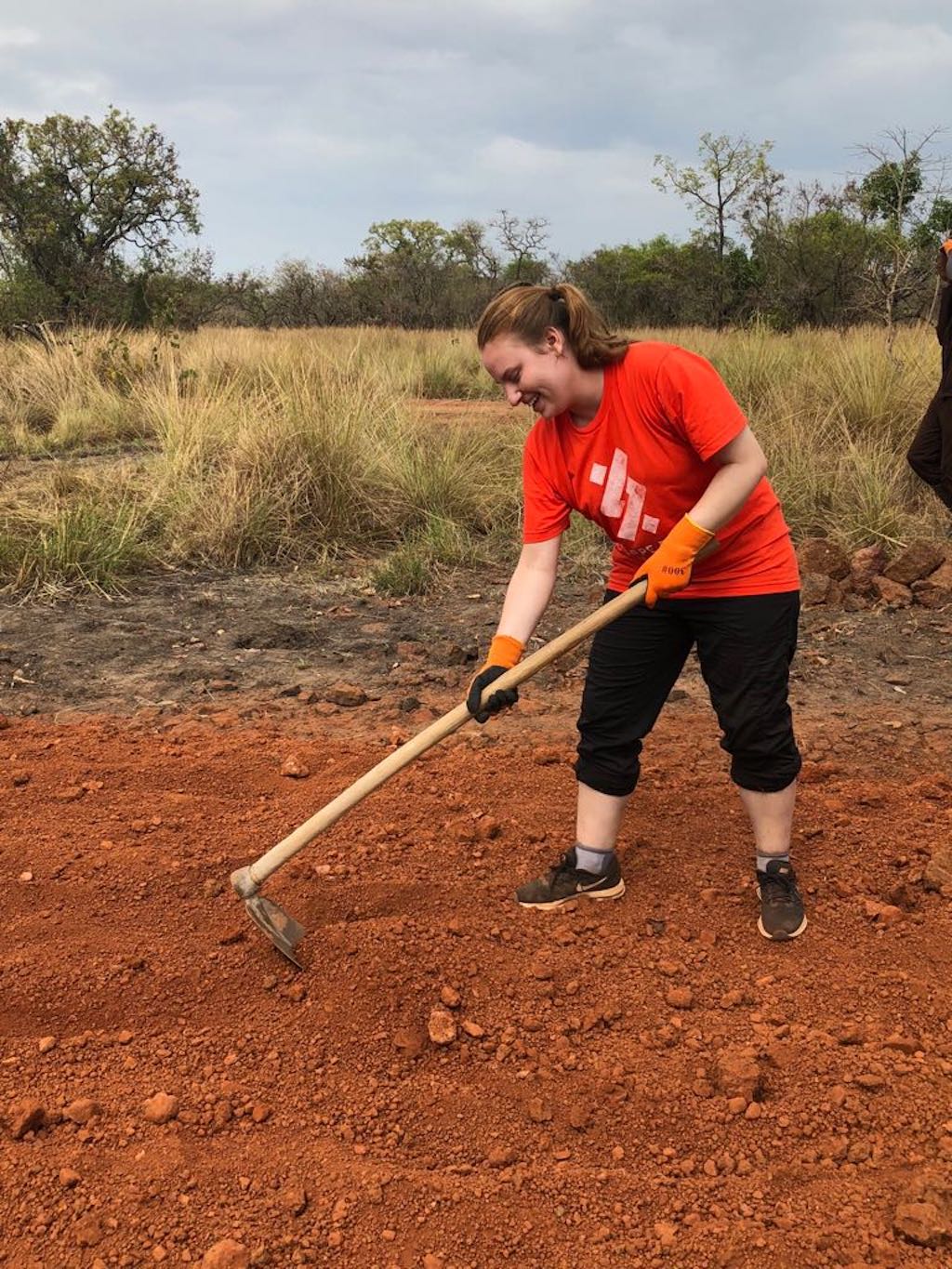 Sleepyheads adjusting to the new time zone during orientation in Entebbe.