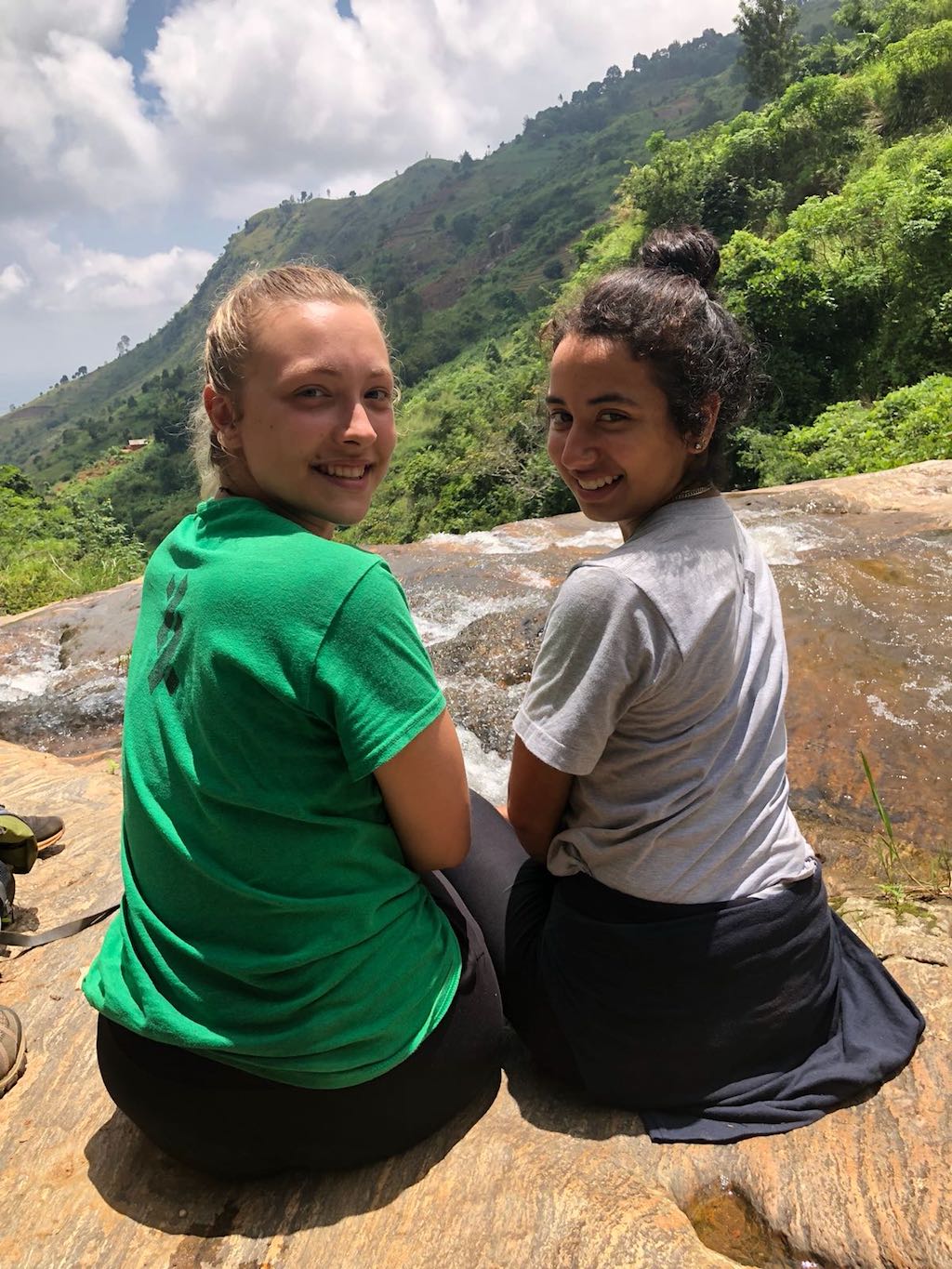 Kayleigh and Kiara relaxing on the top of a waterfall after a long hike near our Swahili School.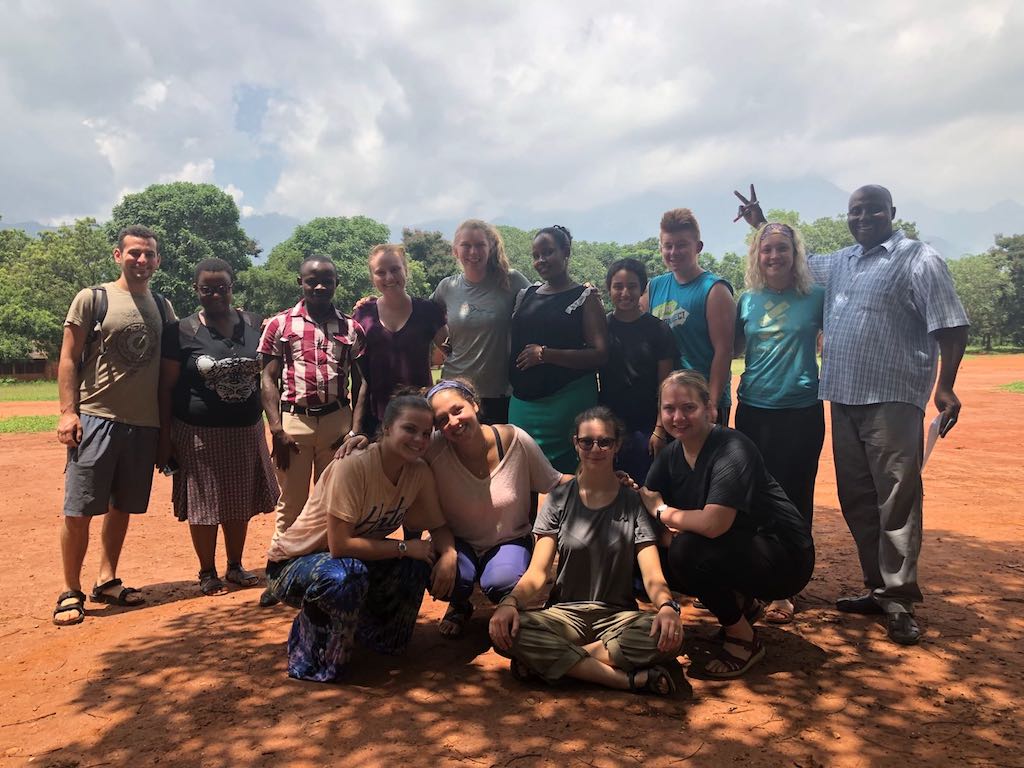 Group photo with our teacher from Swahili school.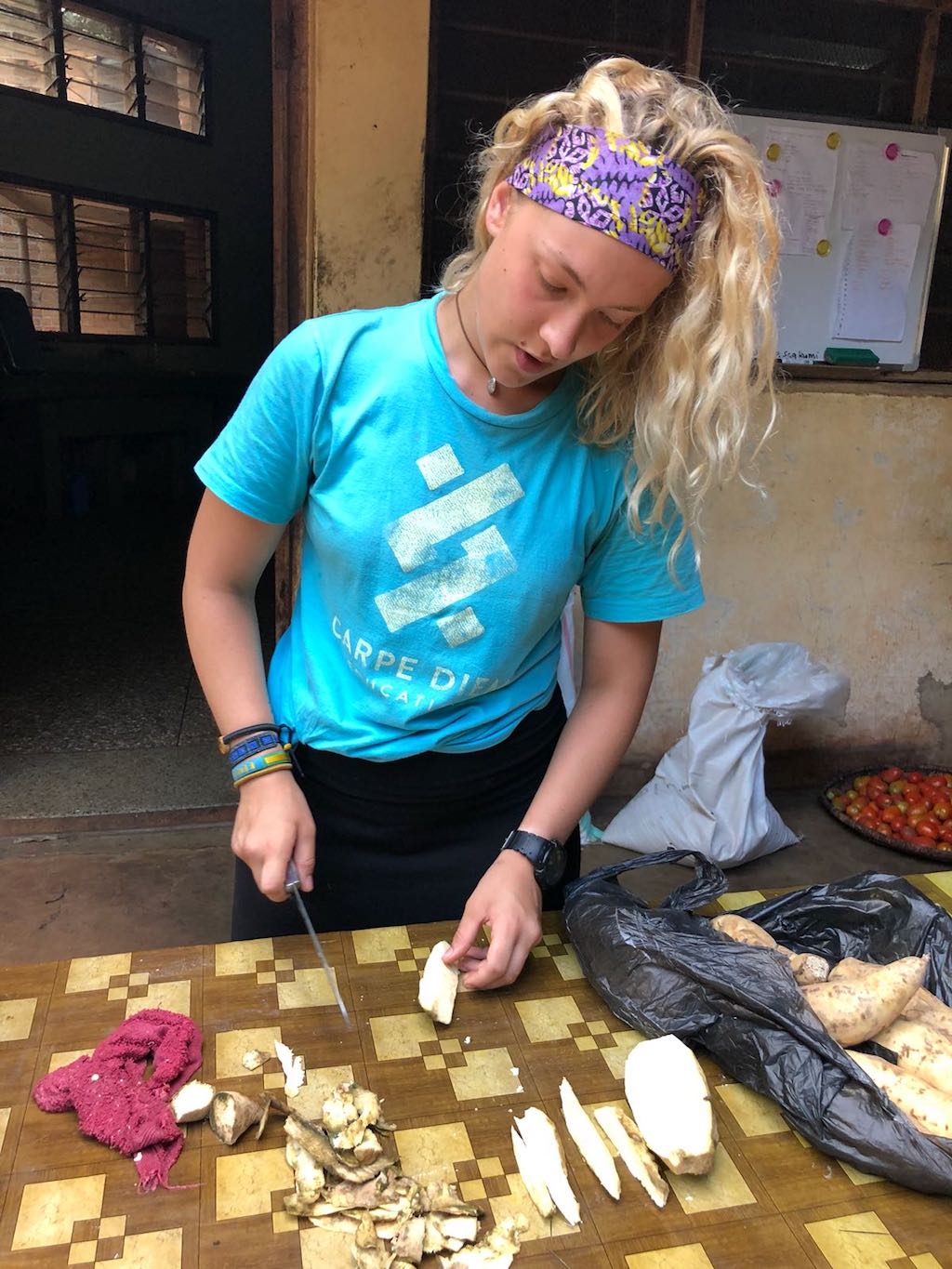 Prepping to make pizza for our host families in Morogoro.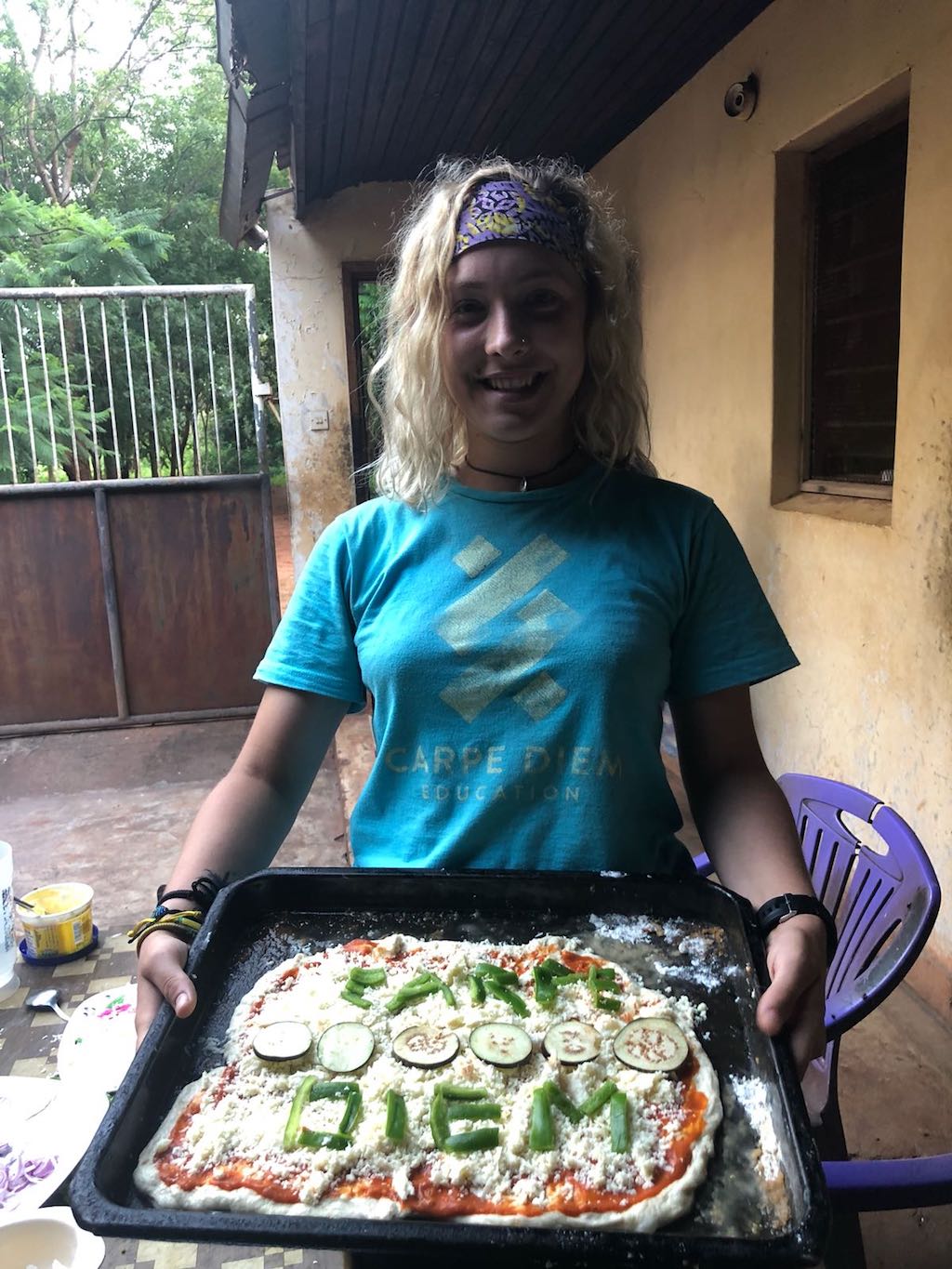 The proud chefs.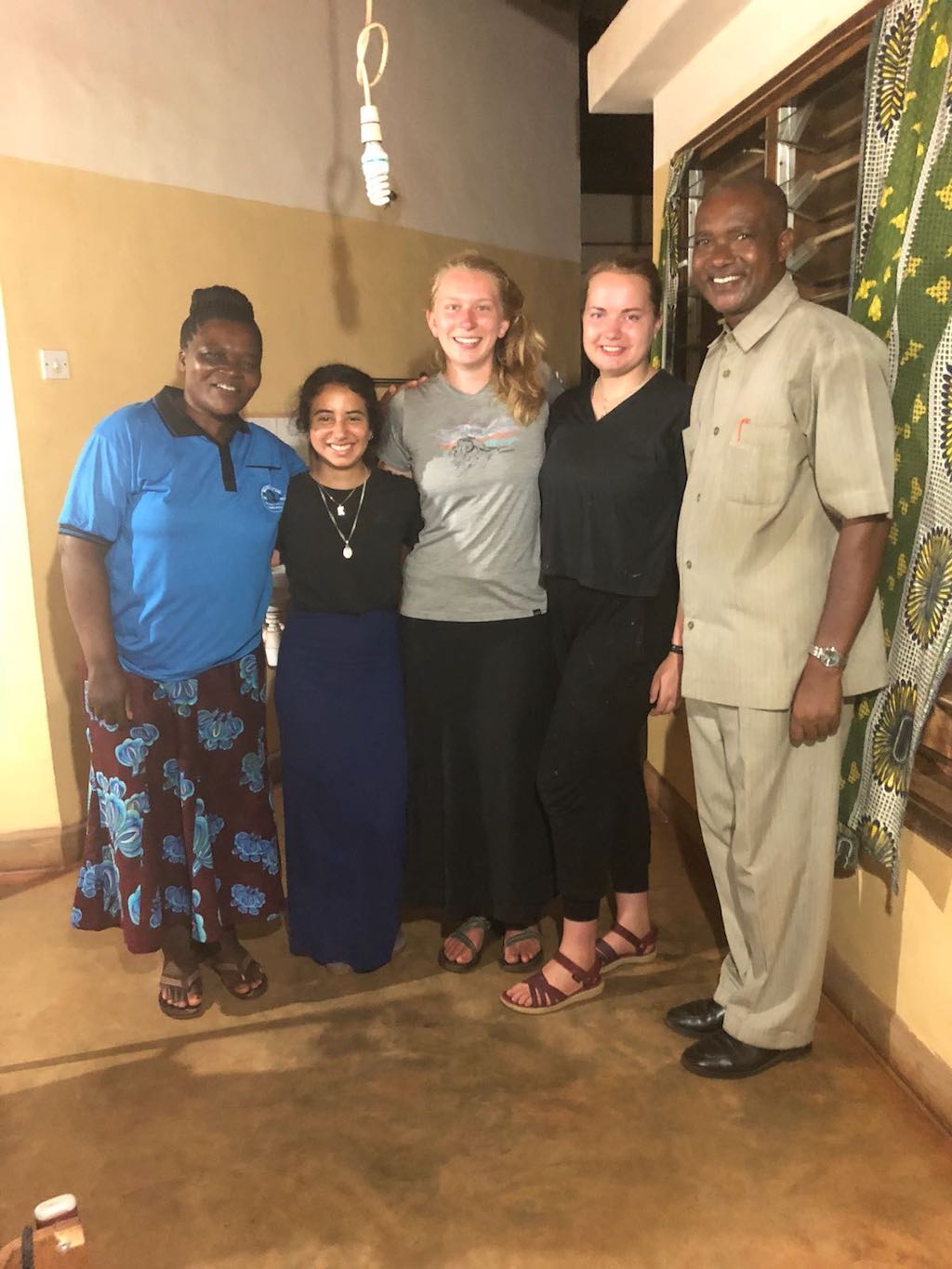 Kiara, Elle, and Tosca with their host parents.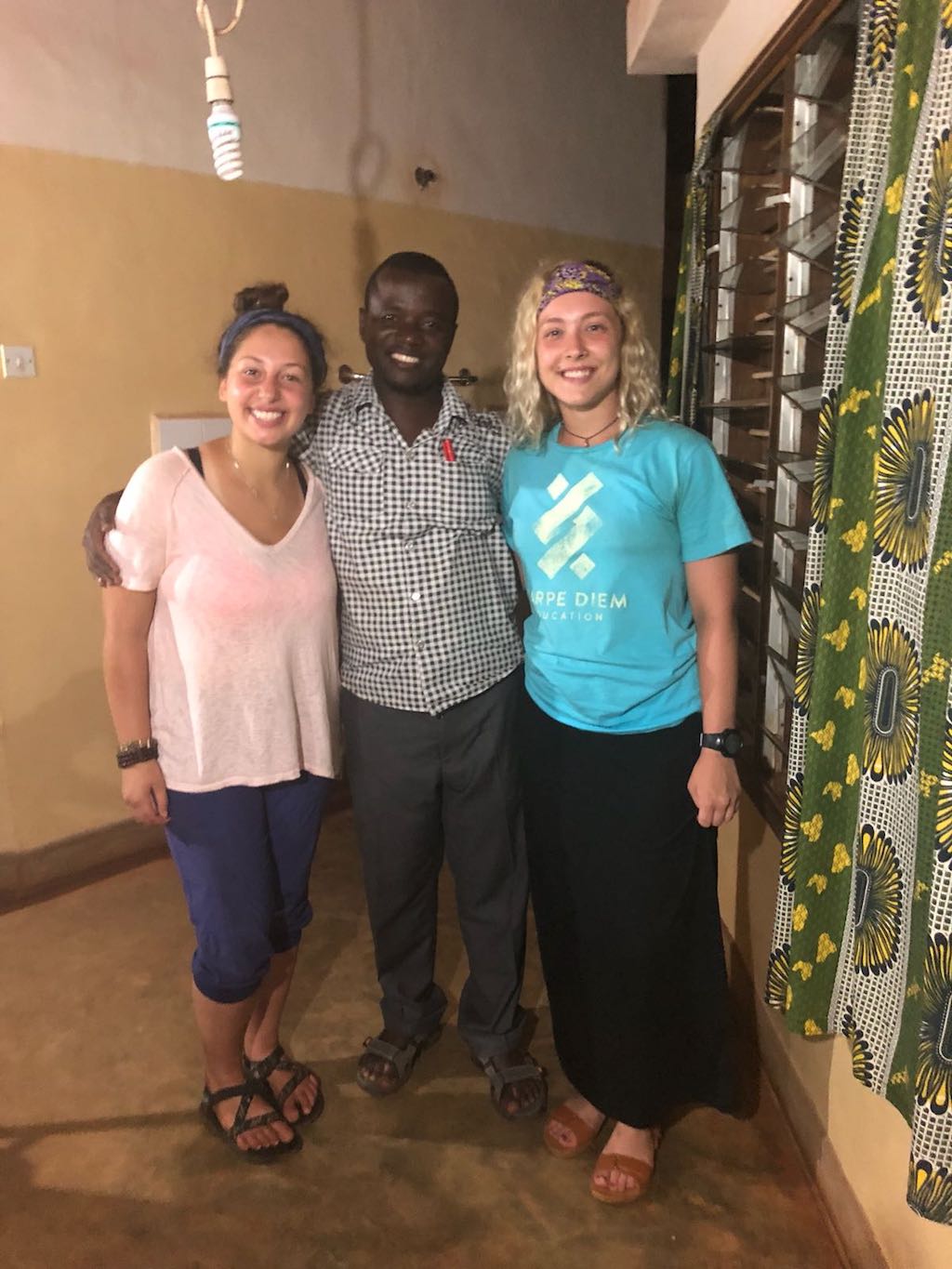 Maytal and Kayleigh with their host dad.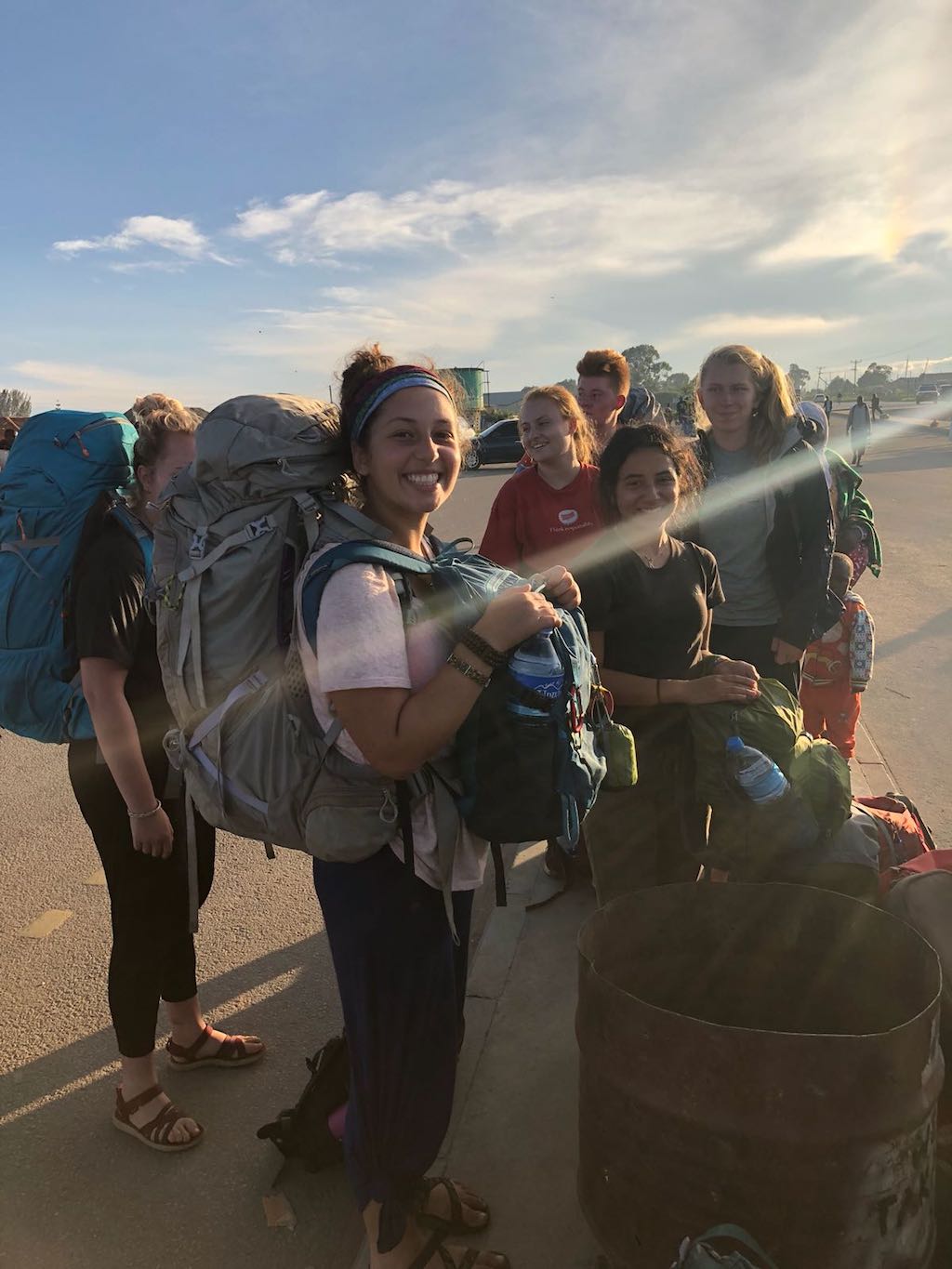 Always waiting for a bus! (Mafinga, Tanzania)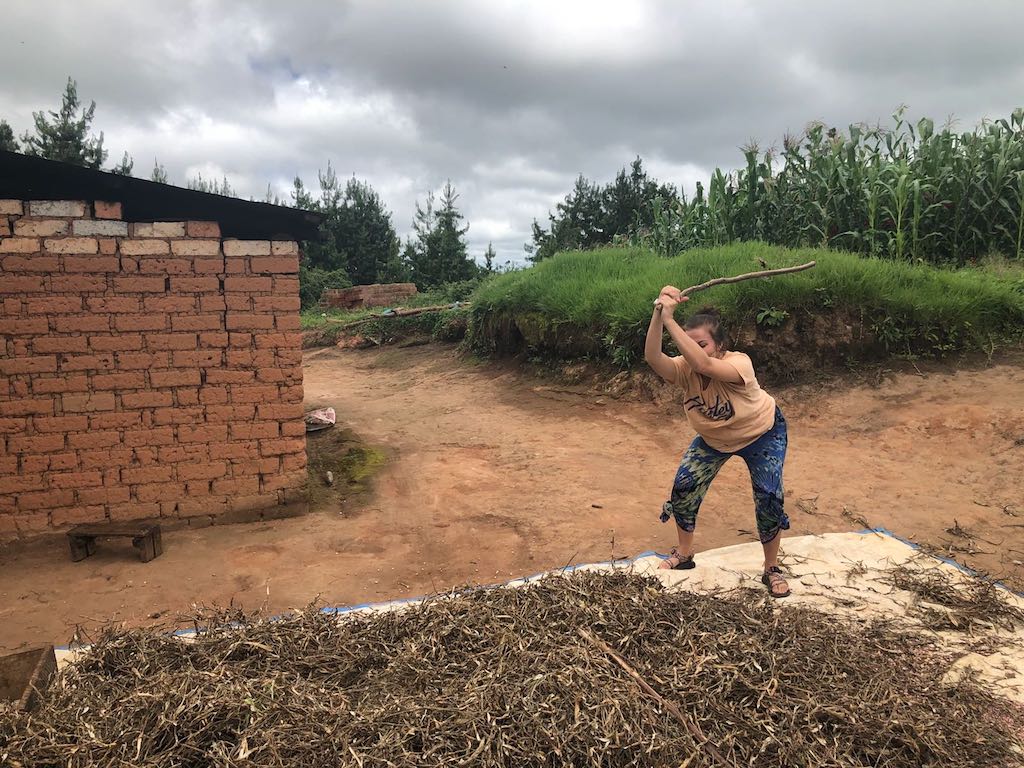 Mary Dudley learning the art of whacking beans with her host family outside of Mufindi Children's Village.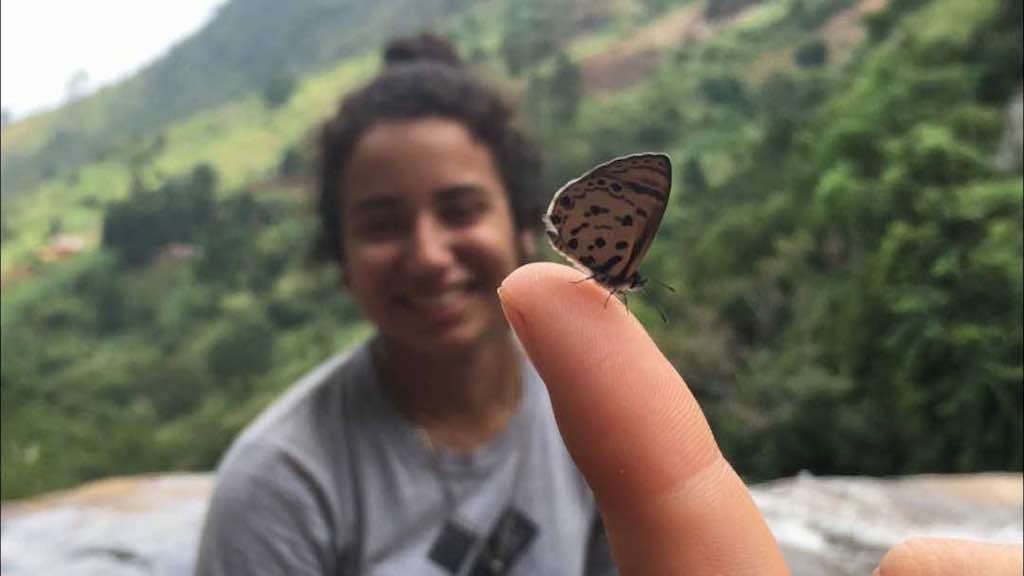 Sweet little butterfly on Kayleigh's finger, Kiara glancing with glee in the fuzzy background.