By Leighton Katz
Rayah's third week in Spain has come to a close, and the group has opted for a well-deserved rest day in Córdoba. We've all been reflecting on our experiences, namely the ones we've had over the past week. Our short time in Granada came to a reluctant close on Friday. Starting with a crack of dawn wake up, we embarked on our journey on El Camino Mozarabe de Santiago (or just El Camino if you don't have the energy to try and pronounce it all), a religious pilgrimage that thousands of people take every year. Beginning with an hour of silent walking, we watched the sunrise as we hiked out of the city, through the suburbs, into the picturesque Spanish countryside.
Our good fortune started shortly after that when we were greeted by a stray dog whom we dubbed Pilgrim for his eager and wise demeanor. He stayed by our side for hours, stopping only to investigate some rustling in a nearby bush or to sniff a boulder. We came to a small town in which our biggest fears became reality: Pilgrim wandered off, leaving as abruptly and mysteriously as he came.
The rest of the day passed by relatively quickly, mainly due to the abundance of jokes cracked and stories shared amongst the group. After passing through 12 miles of vast farmland with small villages scattered in between, we reached our first stop on the trail, Pinos Puente. (We did take an unintended detour through a construction site that led us a mile off of our path, but we also found a bootleg Enrique Iglesias CD on the ground, so it wasn't a total loss.) Once we settled into our hostel in Pinos Puente, we walked to a nearby restaurant for dinner. The walk there wasn't nearly as bad; we didn't have 30 pounds on our backs. Also, it was only five minutes away. Also, we were really really hungry.
Day 2 on El Camino consisted of endless breathtaking views, primarily because we were walking uphill almost the entire time. Silver lining. The last stretch of the hike was a steep incline which led to Móclin, a small town with a big castle. Overcompensation? Who knows. The most noteworthy thing about dinner in Moclin were the two cats to whom I surreptitiously fed tuna throughout the meal if that's any inclination as to the quality of the food.
We decided to save our rest day and go for a three-day hiking streak. We were promised flat ground for the duration of the 13-mile hike and were severely disappointed when we found ourselves dragging our feet up and down mountains for the majority of the route. Despite this betrayal, we made it to our final stop, Alcala La Real, a big town with an even bigger castle. Now that's continuity! We had a few hours of daylight left to spare, so naturally, we all napped until dinnertime (classic siesta antics… am I right ladies?)
And now we're in Córdoba. We've had a full day to explore (and nap some more) and are soaking up our last bits of Spanish culture before we transition to a new continent in a few days. Stay tuned for updates and some more pictures to summarize our experiences in the country that we've been lucky enough to call home for the past three weeks.
ALL Photo Credits go to Emily Bates and her GoPro. #notsponsored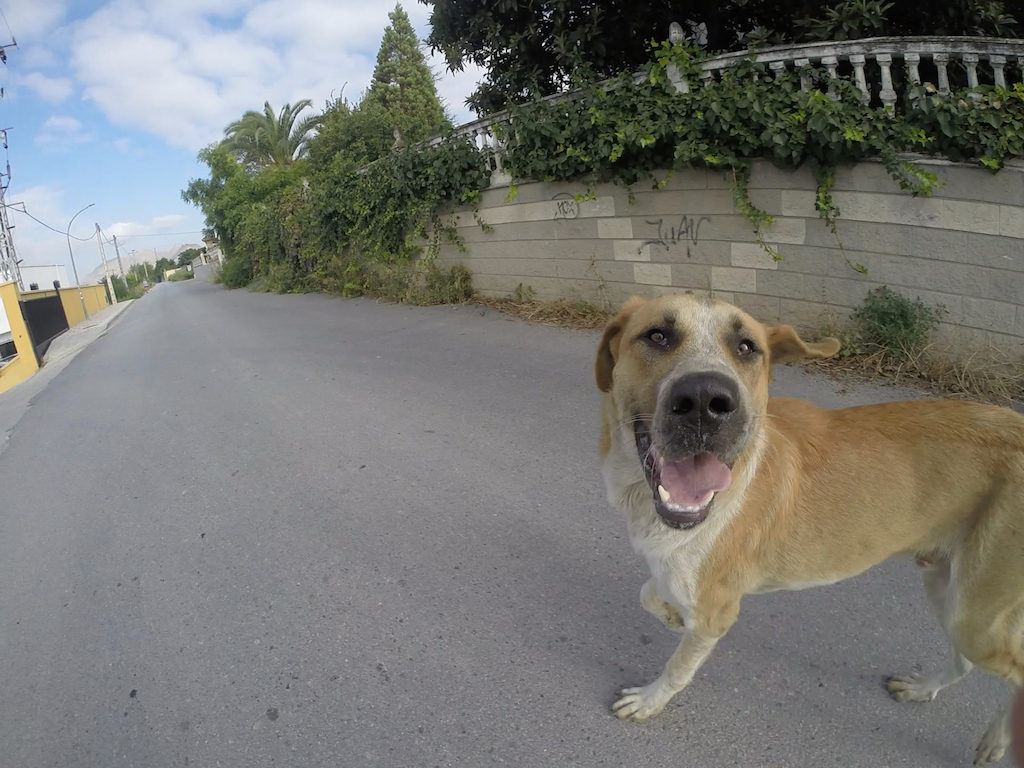 Local celebrity, Pilgrim, flashing his pearly whites.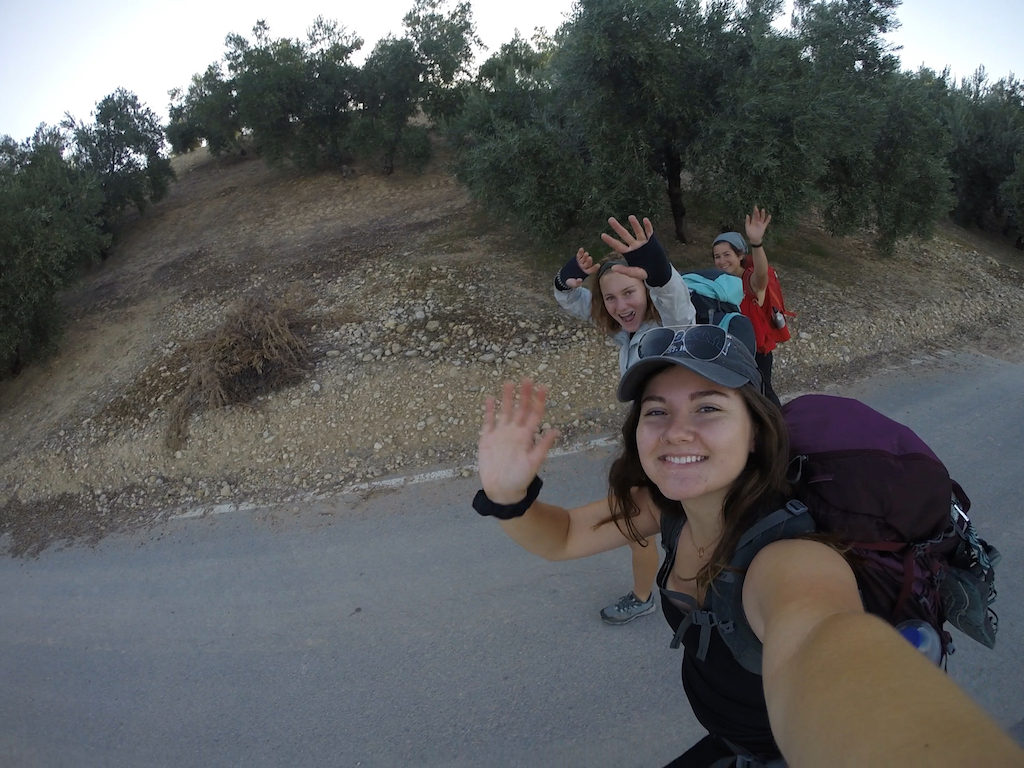 What's better than this? Just gals bein dudes.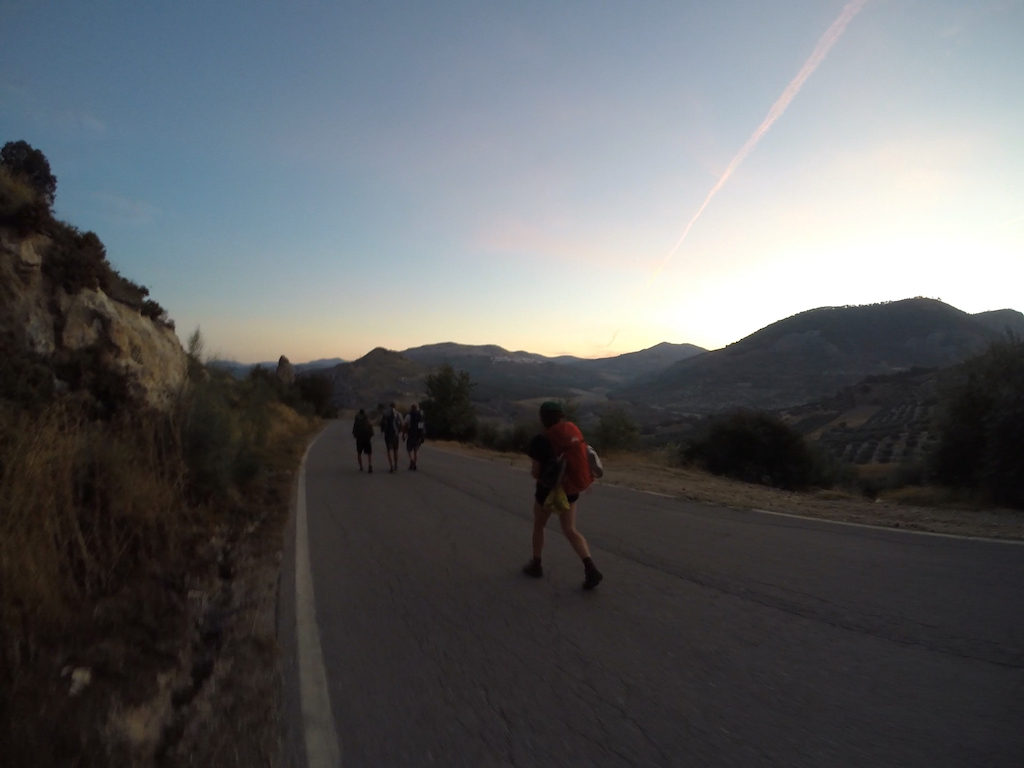 Sunrise over the Sierra Nevada.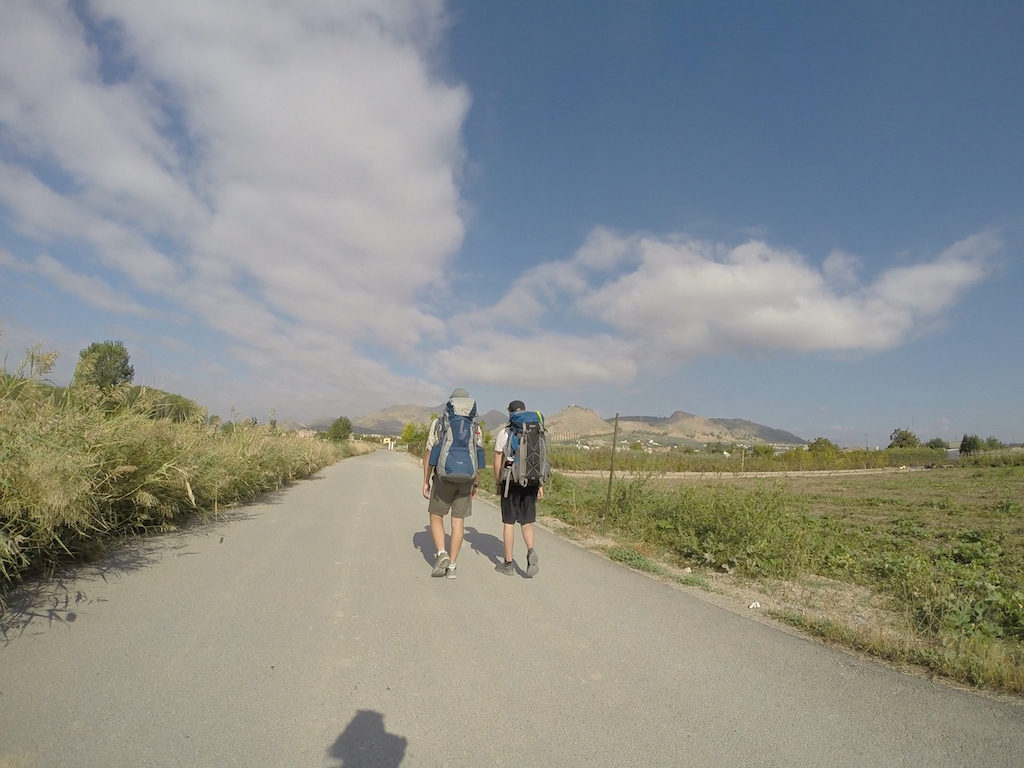 Nate and Cole leading the pack.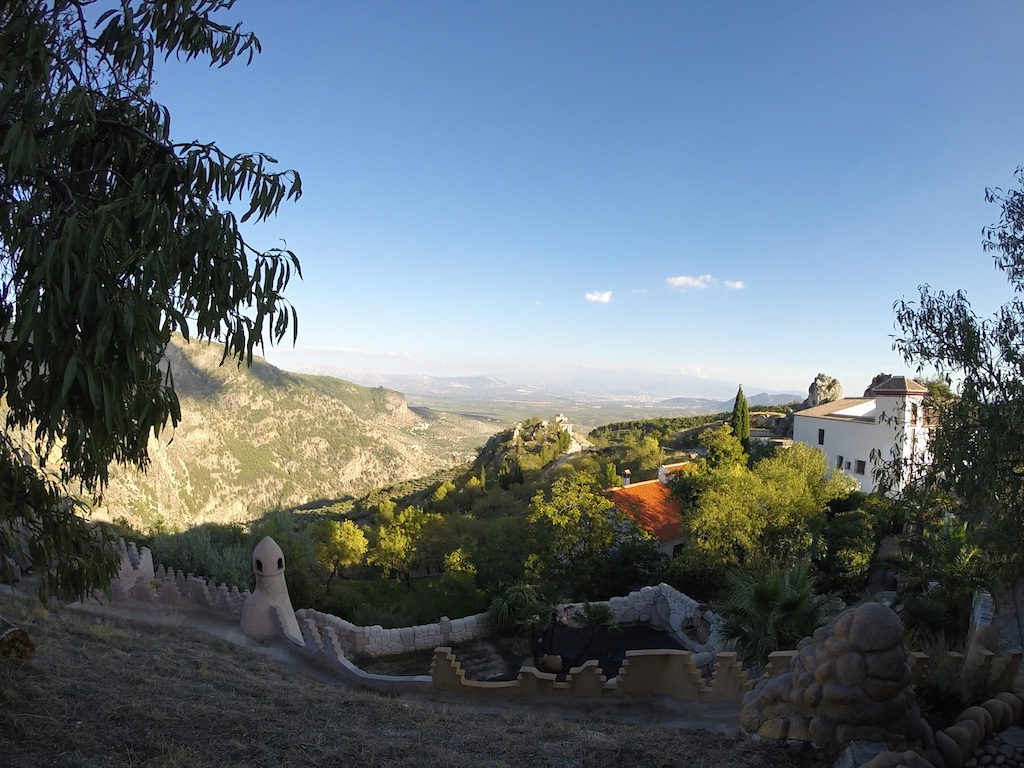 The view from the castle in Moclin (post hell—I mean hill—climb.)