By Audrey
We have been very busy this week. For our final night in Banos, a bunch of us went to karaoke. However, we didn't stay out too late because we had to catch our bus to Otavalo at 4am.
Otavalo is known for the huge market with lots of crafty goods including alpaca ponchos and sweaters (which most of the group took advantage of while using our bargaining skills). At the hospital, we had access to a kitchen, so we went grocery shopping and cooked our own dinner and breakfast.
We left Otavalo and took a bus to Pucara to meet our next contact, Peter. Once we arrived and met Peter, we learned more about what we would do in the following days.
For our first day in Pucara, we went to Peter's farm and got a tour of the whole farm. It was very cool to be at a farm that uses no chemical pesticides for the crops. Another neat thing at Peter's farm was the biodigester. The biodigester collects all of the pig poop and captures the methane as well as transforms the solid poop into a liquid fertilizer. After lunch, we went and saw sugar being made from sugarcane (and got to taste a lot of samples). There were also hot springs within walking distance so many of us enjoyed the luxury. The following day we did a lot of manual labor on Peter's farm specifically working to create fertilizer from cow manure. It was very tiring work but many of us enjoyed doing it.
The next day, for our last day in Pucara, we went to Carlos' farm to hear more about mining from an anti-mining activist. After his talk, we took a small hike into the cloud forest and learned about many medicinal plants, including dragon's blood (which when the tree is cut into leaves a blood clotting liquid that is known for healing).
After that, we hopped into a chevah (a truck with benches) and traveled to Junin. For our first day in Junin, we hiked a mountain in the community forest to see the damage mining has already done even in the testing phases of this area. One really cool image we saw was two waterfalls side by side. One was perfectly normal, while the other one was a rust color because of the contamination from the mines. The mining company at this site in Junin was breaking many regulations including forcing all visitors to sign in. Our group happily came up with the names including: Bettina Matteiney, Bobtrick Dingelberry, and more.
The nest day we hopped on the chevah and drove for about three and a half hours and we arrived in Morochos. First, we got a tour of the tree nursery and learned about many trees, including those we would plant the following day. It was interesting to learn that Carpe made sure our program would be carbon neutral by buying trees to ensure our flights didn't cause a lot of damage. We met our homestay families and split up for the rest of the night. The next morning we woke up super early (6am), had breaky, and went to meet the group and members of the community to start planting trees. It was a really cool experience to work alongside community members. Another neat aspect of the community of Morochos is that Spanish is many of their second languages (Qechua being the first) which made it easier to try and use Spanish.
Like I said, we were very busy this week but it was all very interesting to learn about and experience. However, we did have some free time and practically every time we did, we would play a new game called "Werewolves." It is very similar to mafia except a lot more fun. I think we are all looking forward to when we can play again.
That's all for now, ciao!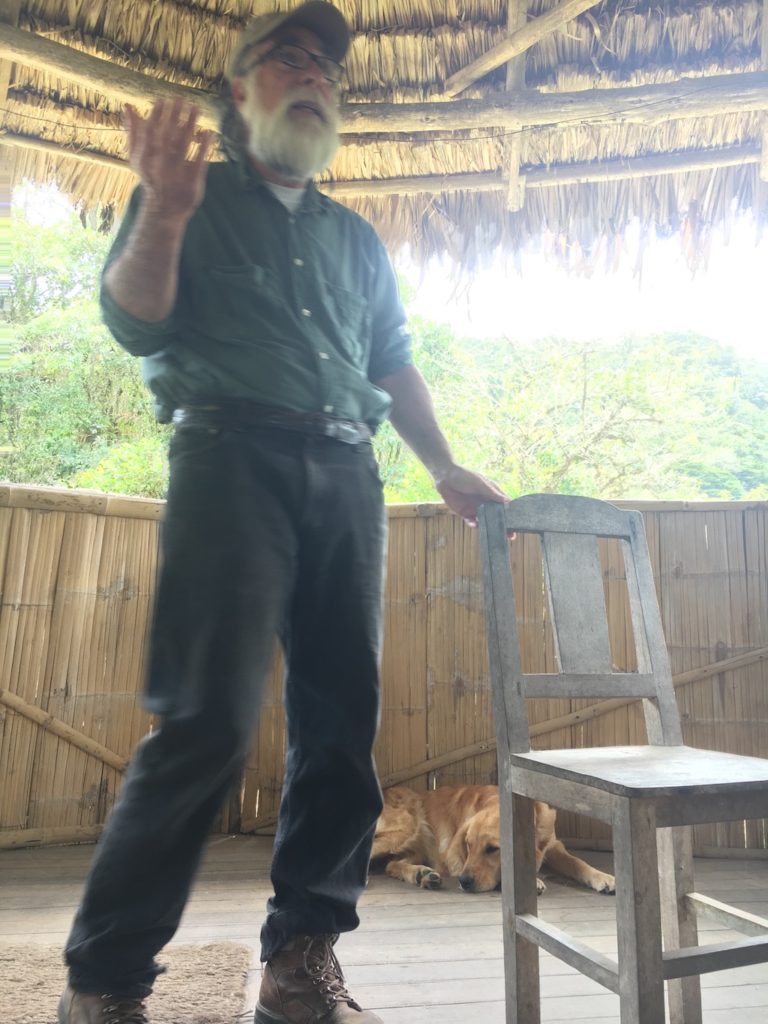 We met with Carlos, a Cuban American activist who has lived in Ecuador for the majority of his adult life. Carlos is one of the front runners in the community fight against mining activities, which would destroy the local ecosystem.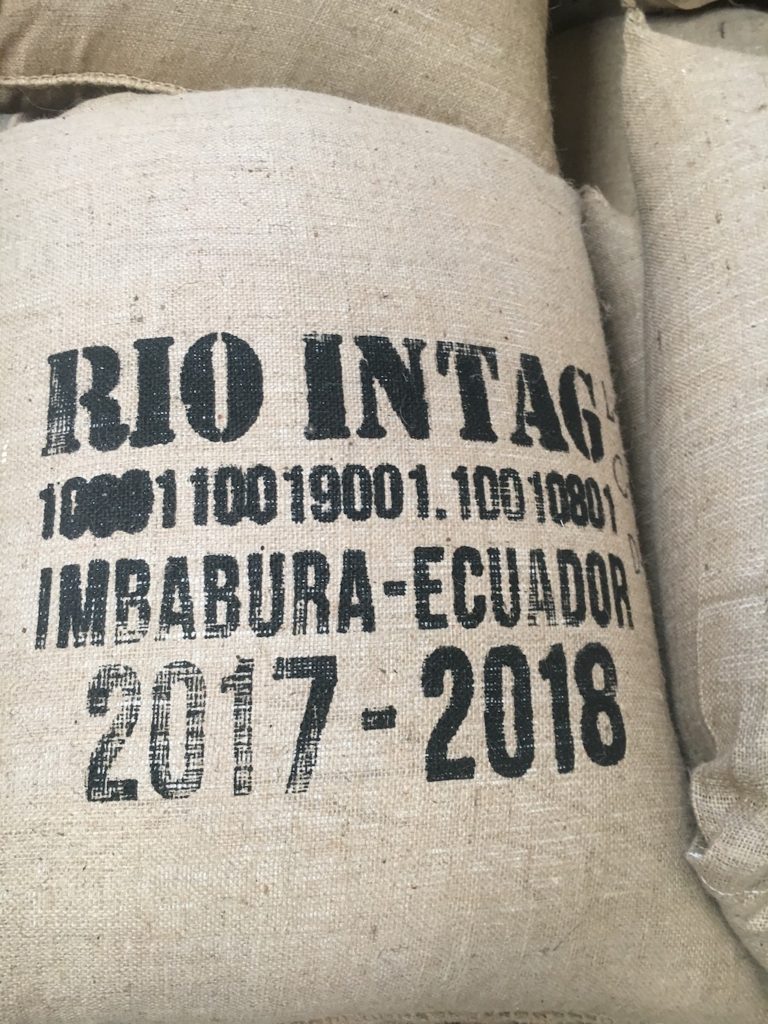 Rio Intag is a community co-op which gives an alternative to mining as an income source for the community. We had the opportunity to try the local coffee, which was DELICIOUS!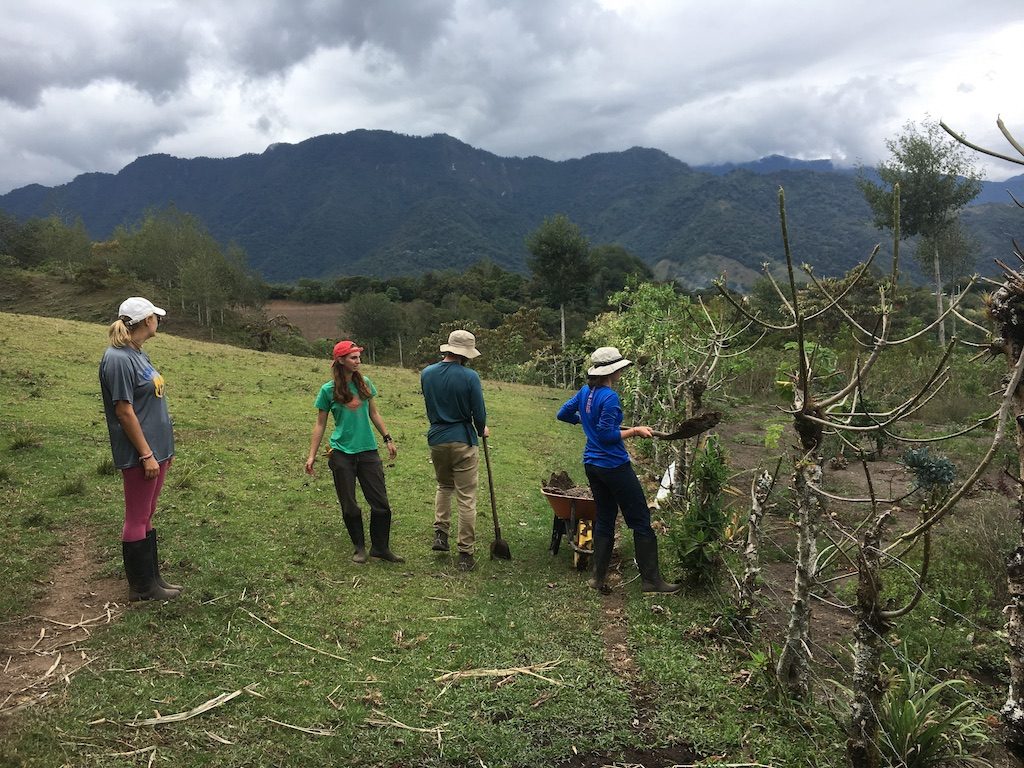 This picture was taken at Finca la Fé, our host partners farm. We spent the day removing cow poop from the pasture and milking the cow, which was made into cheese we had with lunch the next day!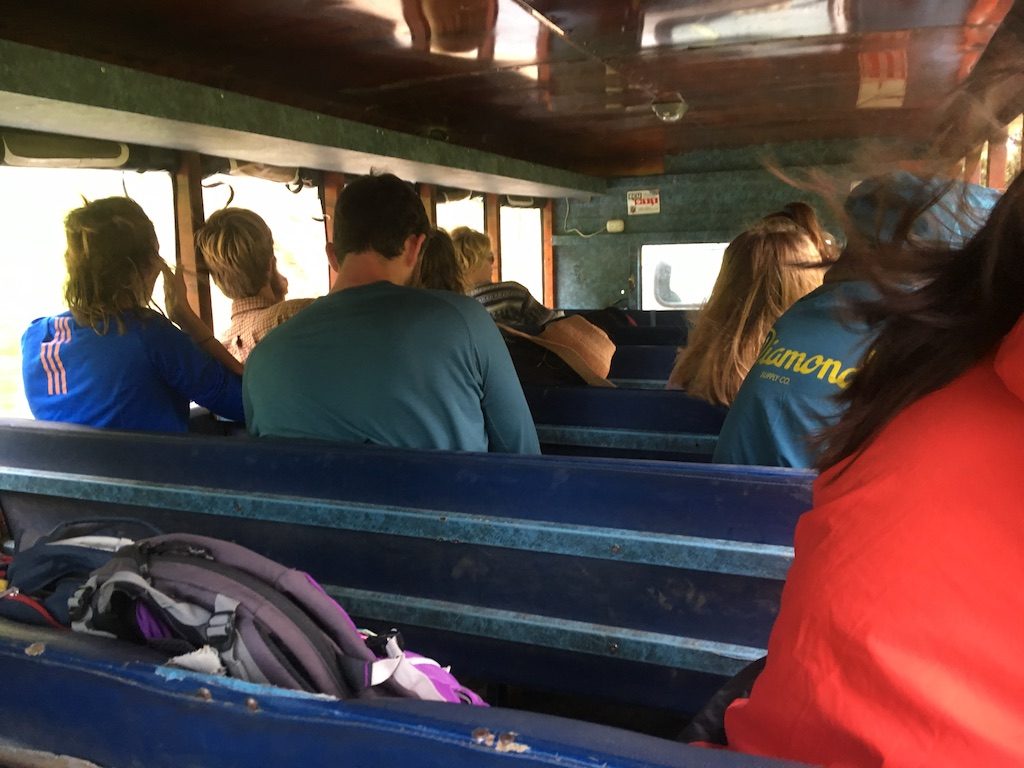 This shot was taken from the back of a chiva, our local transport during our week in the Intag region.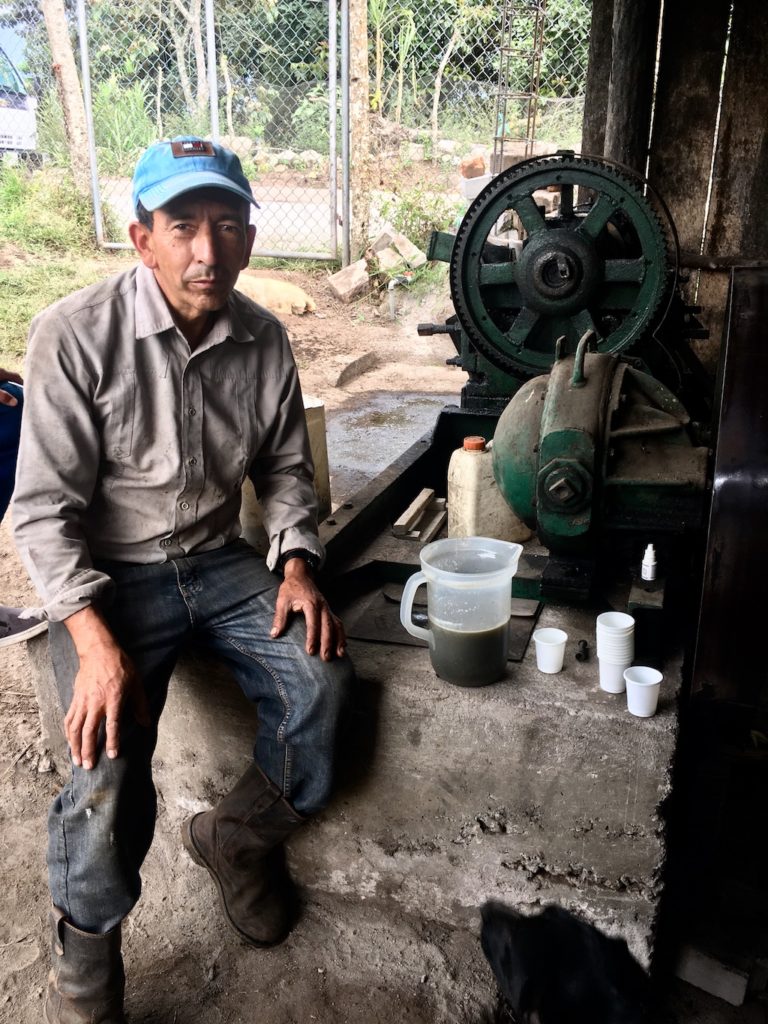 This man was happily responsible for an afternoon sugar rush. He demonstrated how to make panela, a local sugar alternative made from sugar cane.