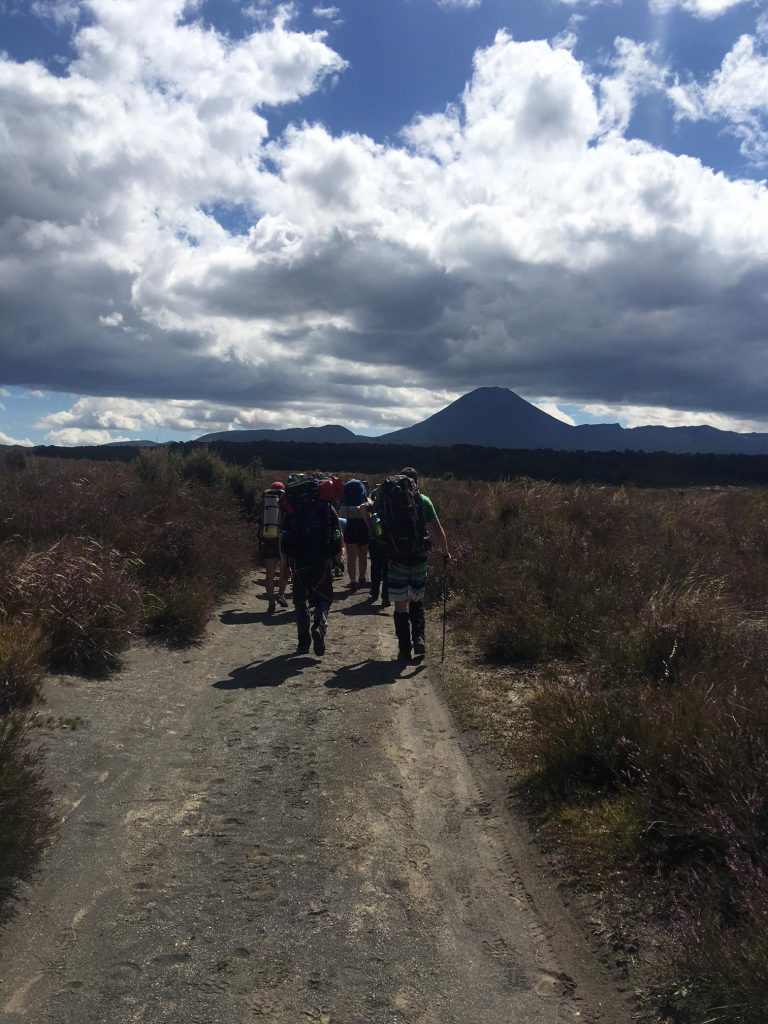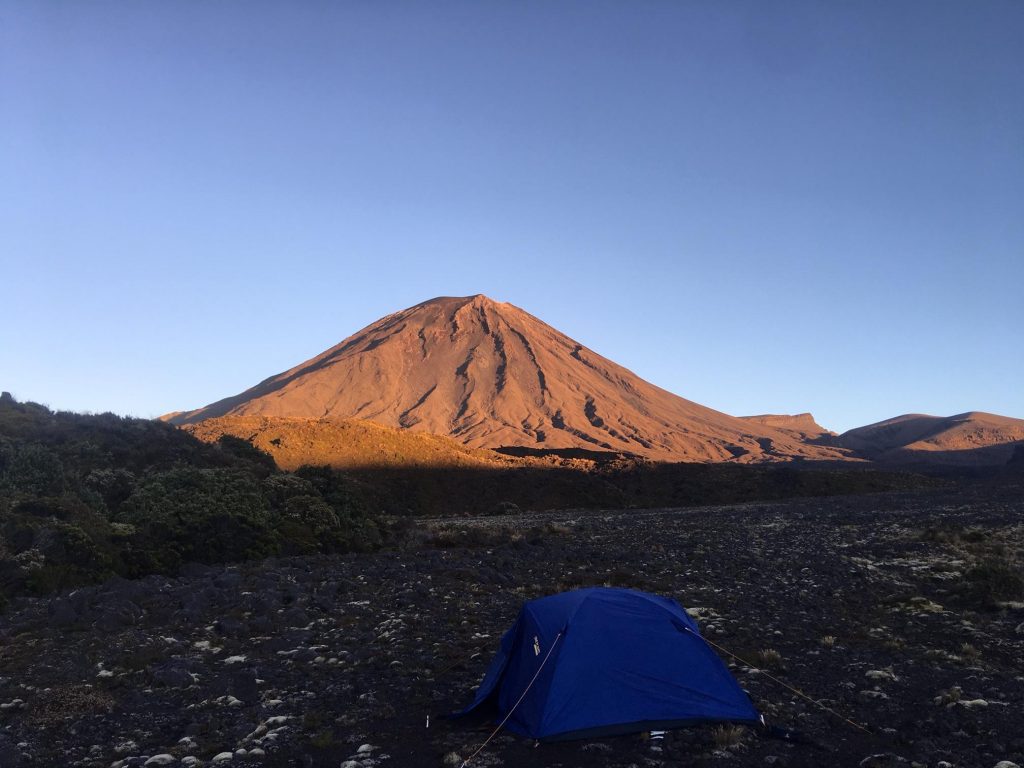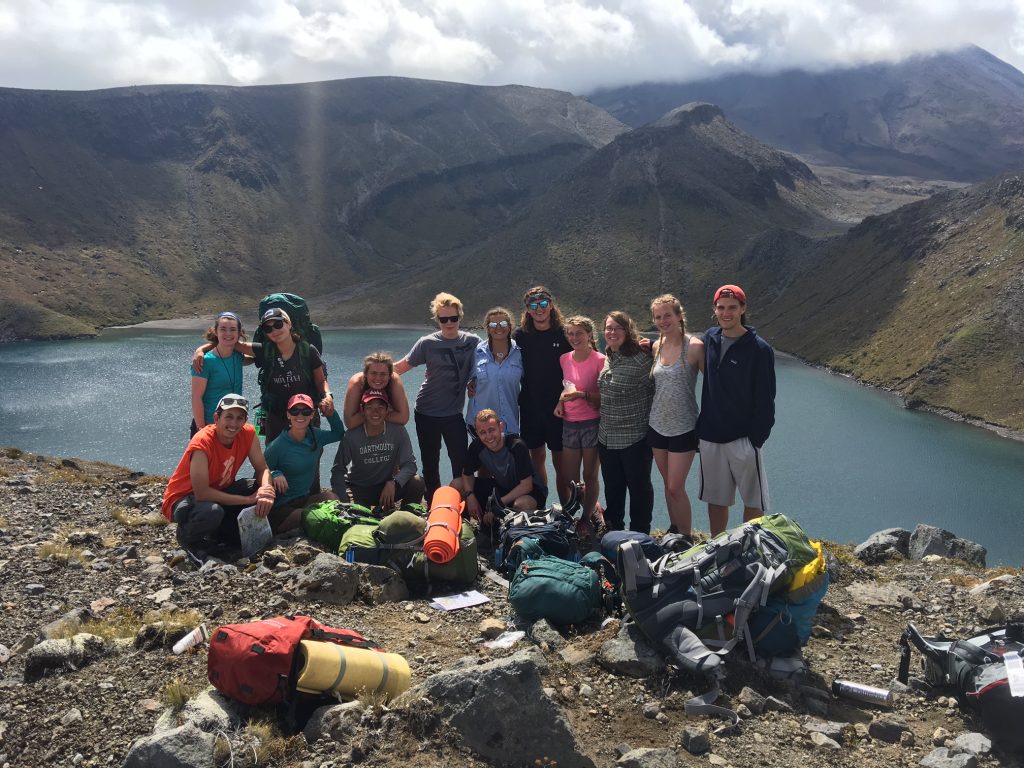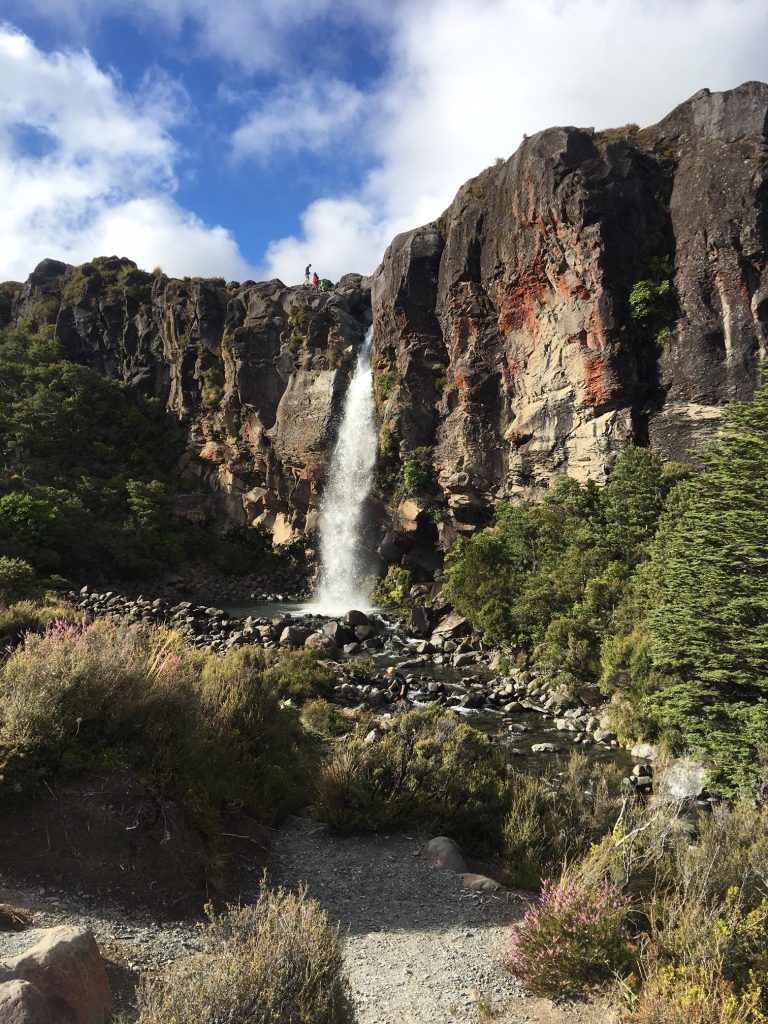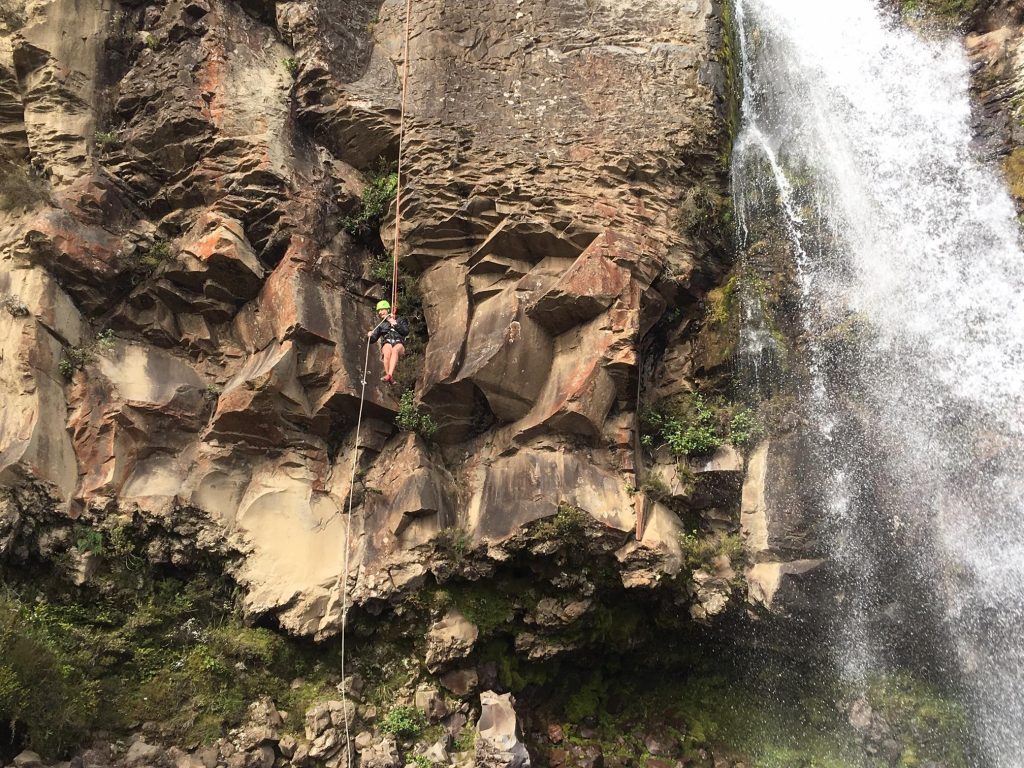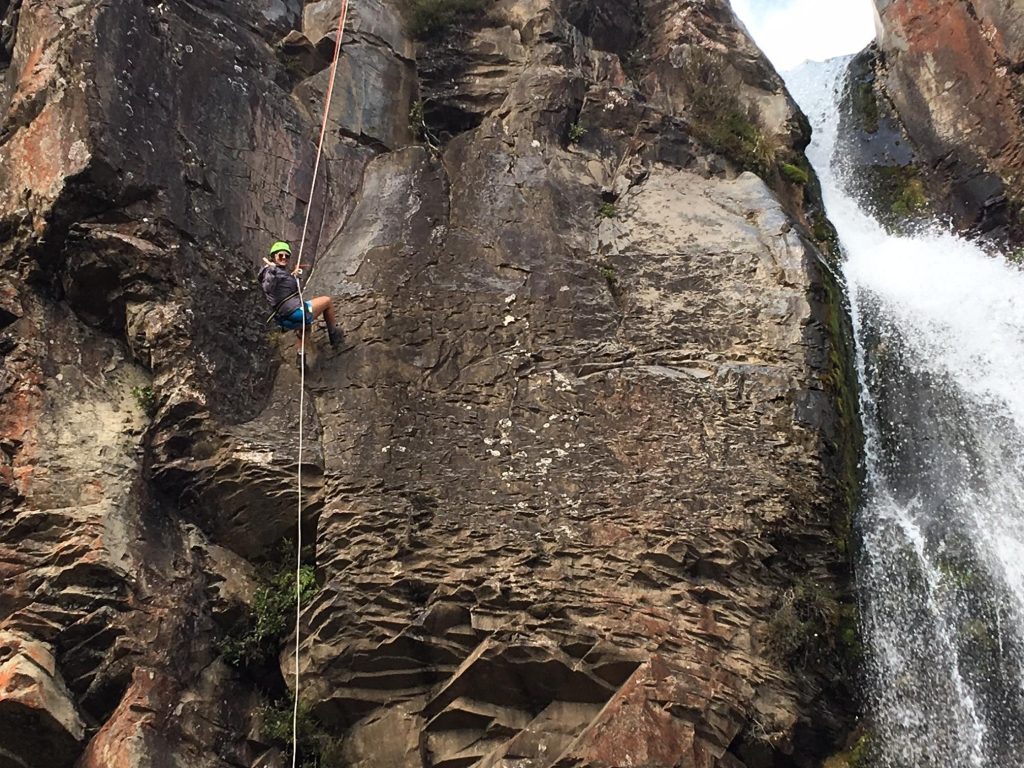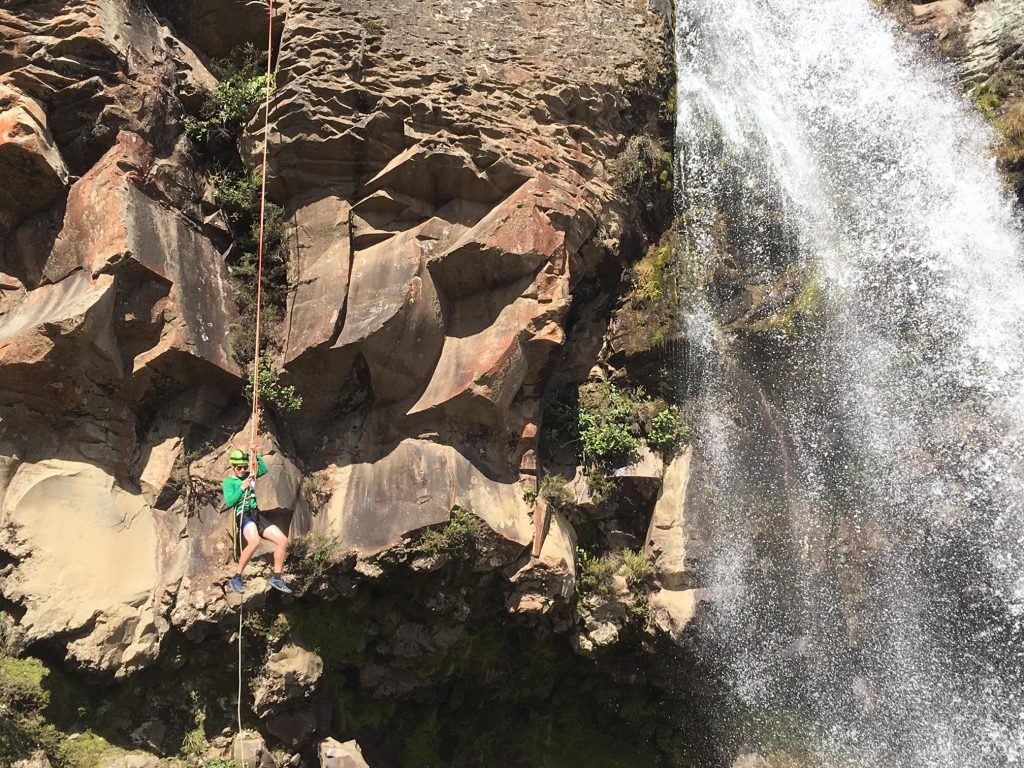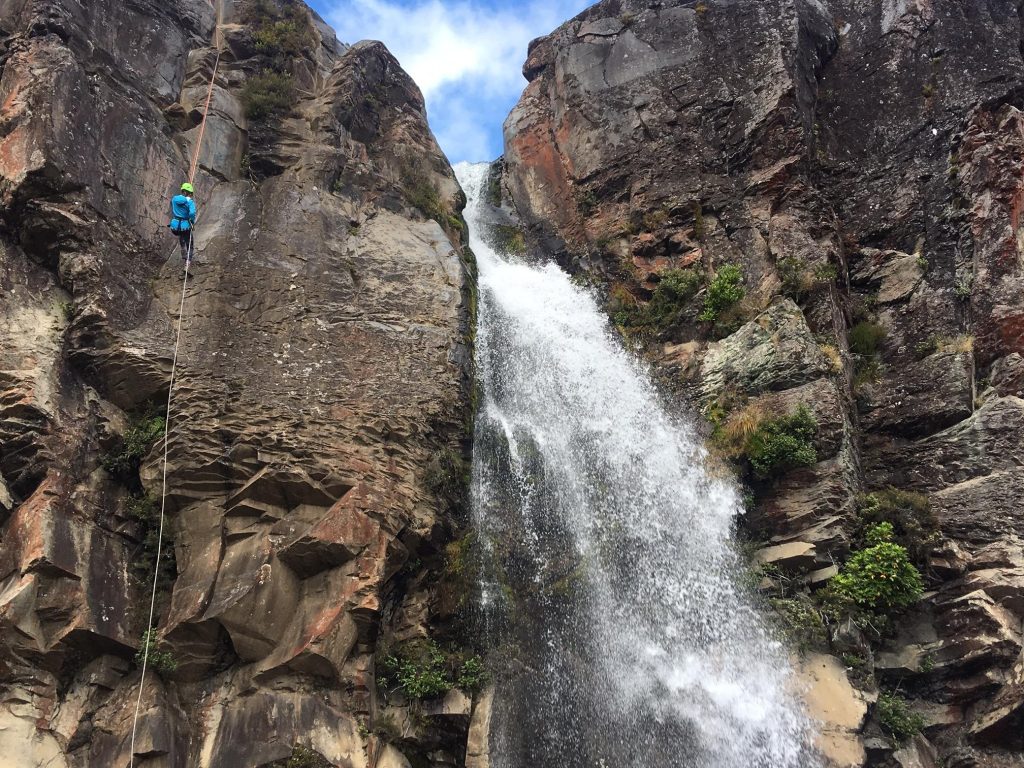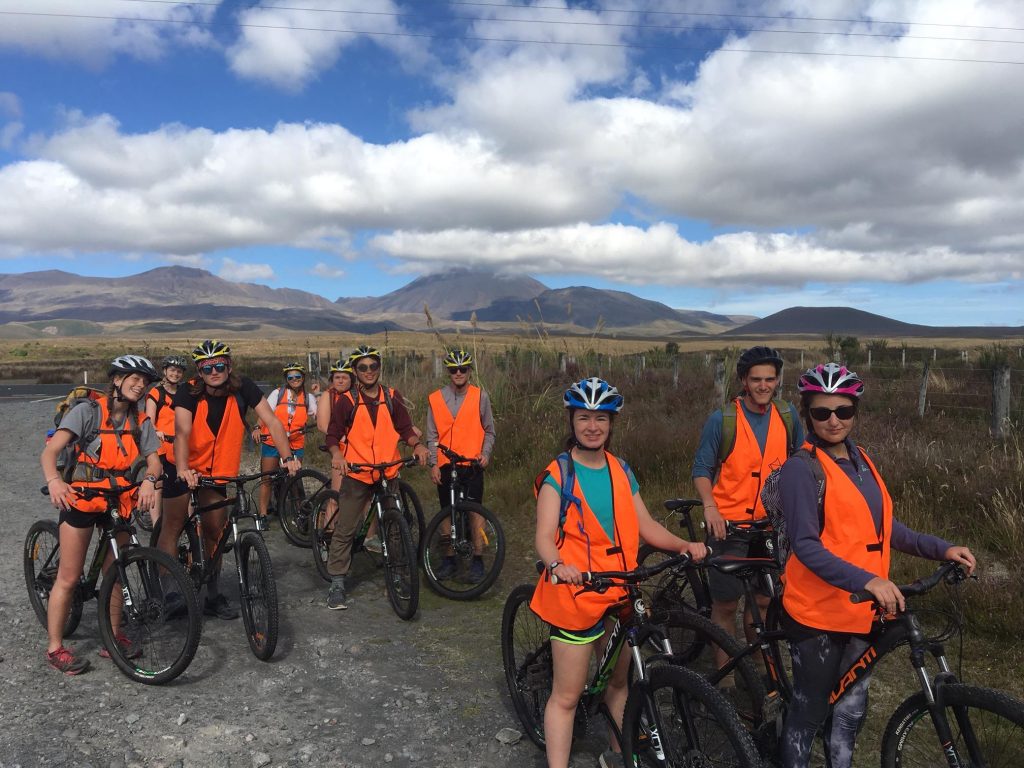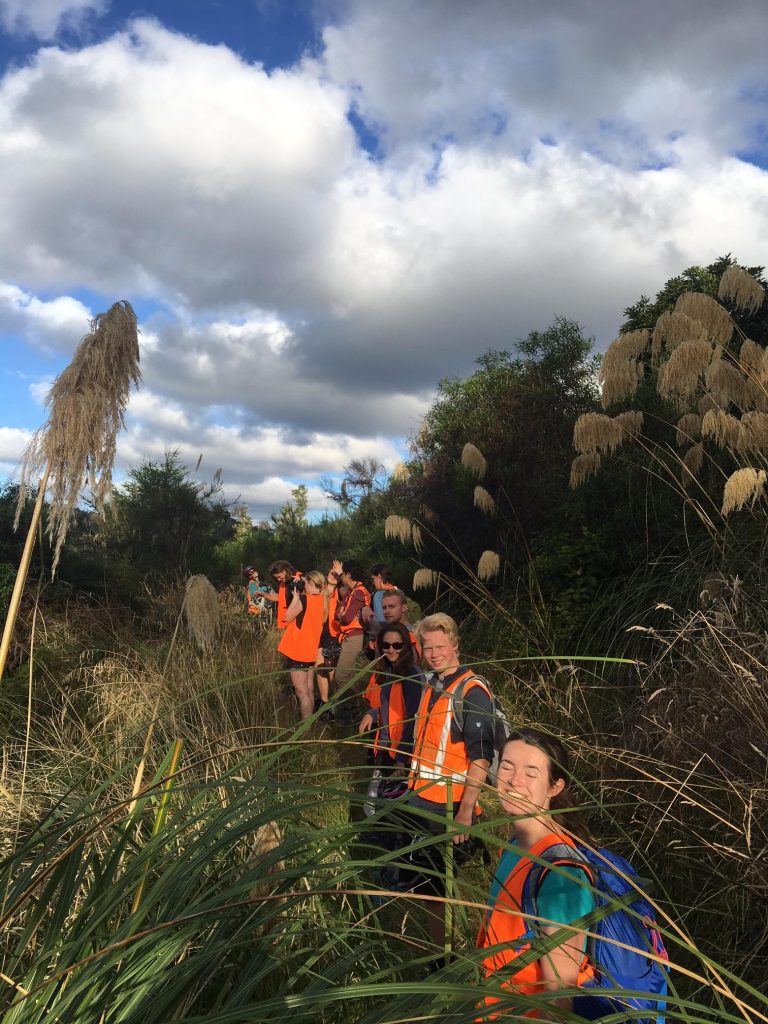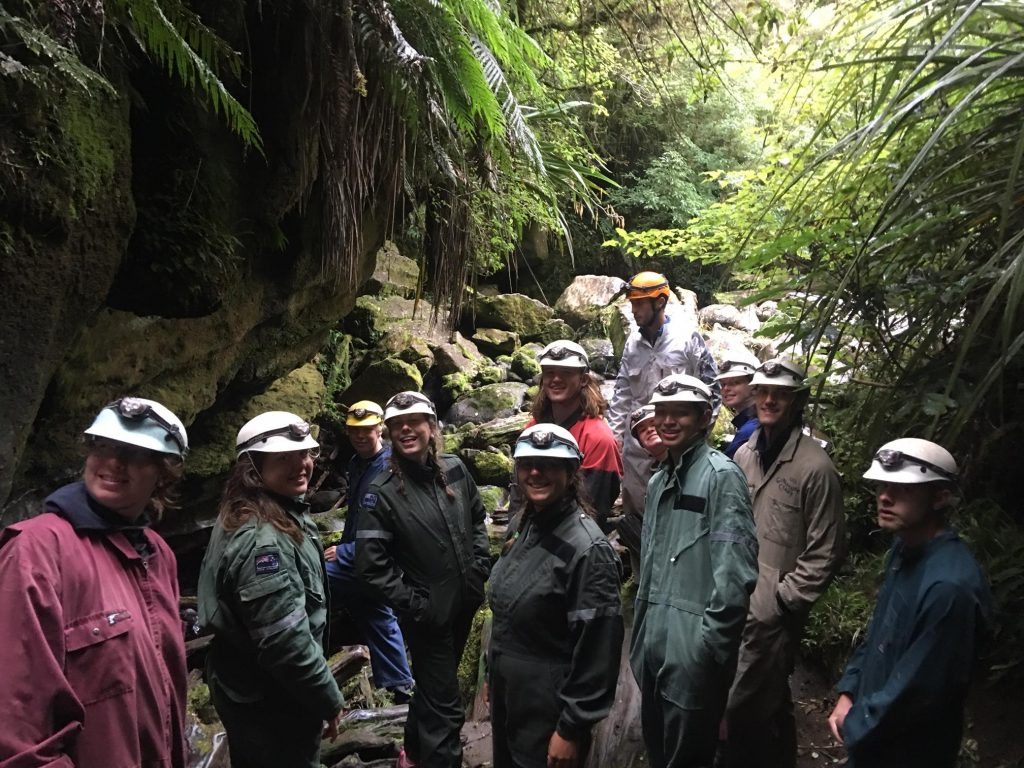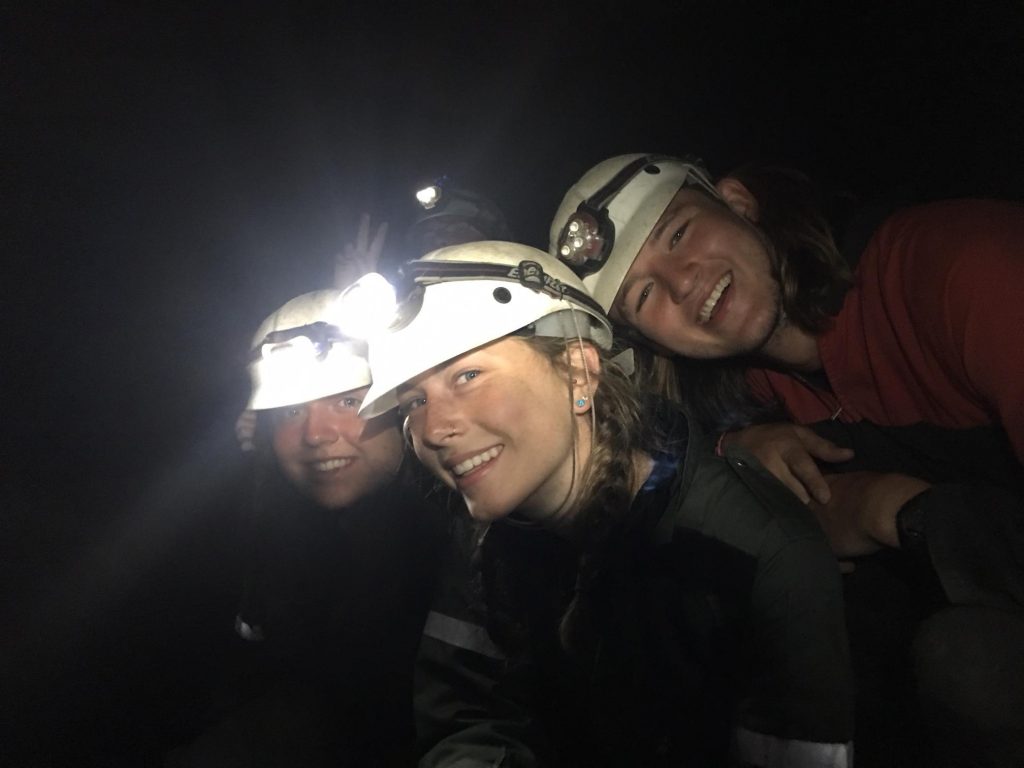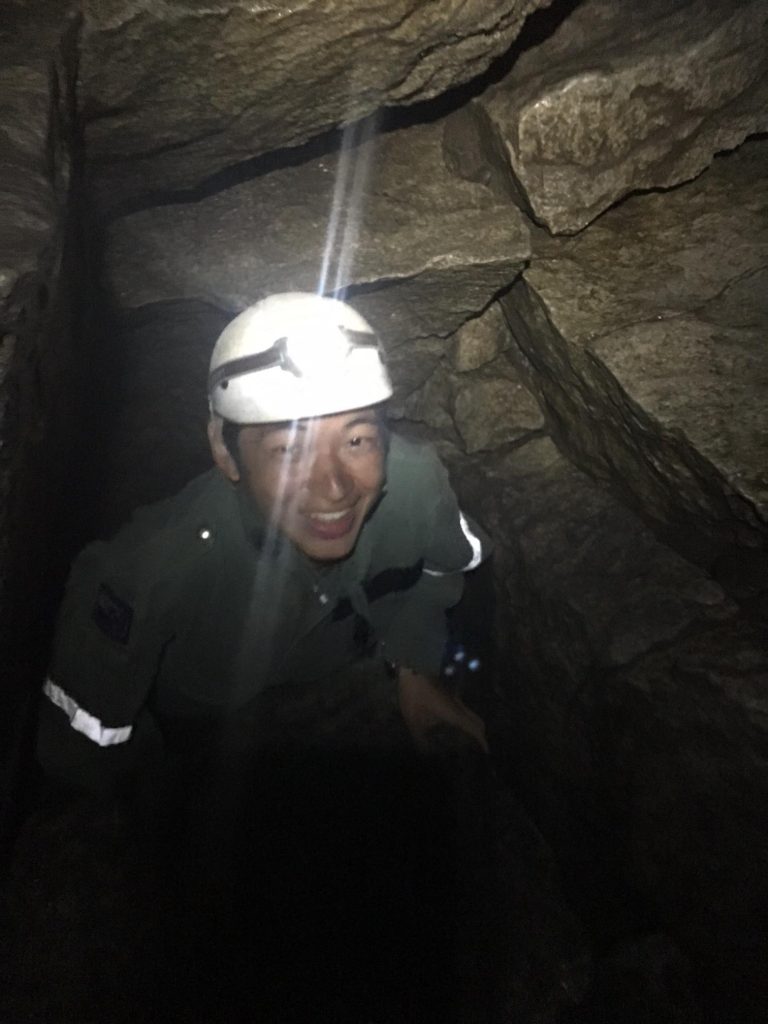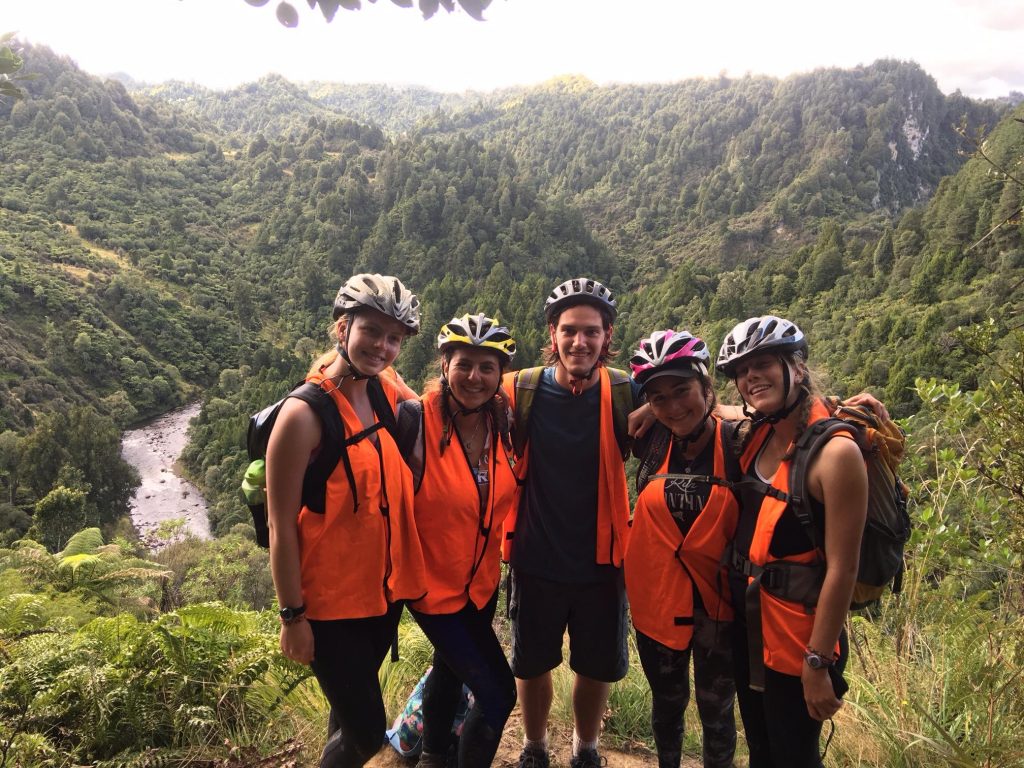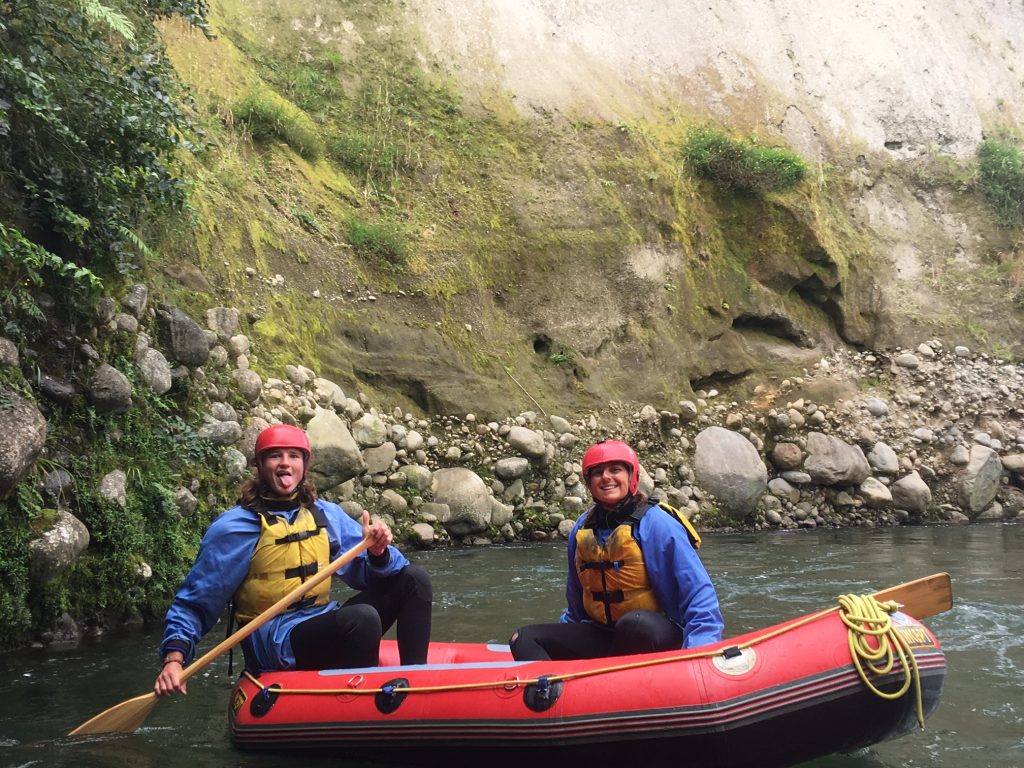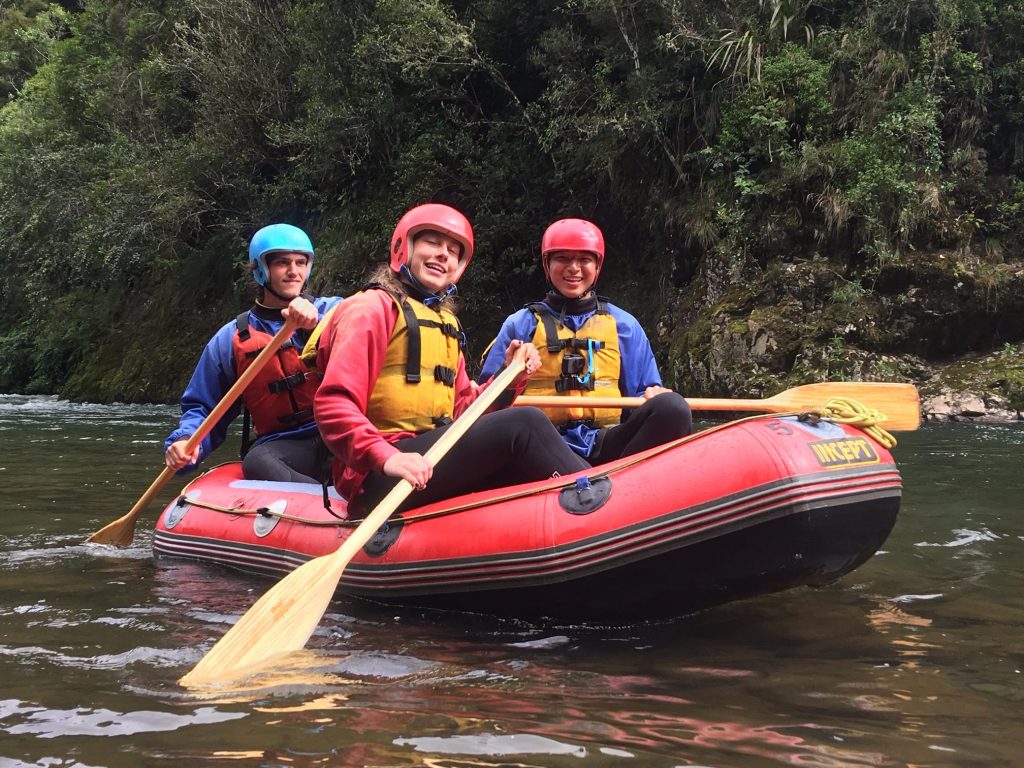 Hello from our third week in majestic-al New Zealand! We have been having an adventure filled week stuffed with hiking, biking, caving, rafting, and camping, so excuse our long break from the blog, as we would sooner have seen a centaur than found Wifi out in this wilderness. Through a mentally and physically challenging week, we got to know each other a lot better, both individually and as a team.
After departing Lake Taupo on Tuesday February 28th, we headed to Tongariro National Park and began our preparation for the upcoming 5 day camping trip with Blue Mountain Adventure Center. The following morning, we embarked on our trip. On the first day, we finessed our way through 8 kilometers before setting up camp alongside the Waihohonu Springs. Aislinn motivated us as she showed us what courage meant, pushing through a knee injury. That's no easy feat on a hike! The absolutely breathtaking views of being sandwiched between Mount Doom (maybe you would recognize it from when Frodo and Sam were there?) and Mount Ruapehu more than made up for the steep uphill climbs and blistering feet. After sleeping like babies on our first night camping, we began the second day of our hike. Walking along a mountain ridge for the majority of the day, we weaved our way between the upper and lower Tama lakes, taking in bodacious views every chance we got on this 10.5 km beast of a day. Thanks to the laughs and consistency provided by Tom, the generosity and warm spirit of Pierce, and the strong navigational and leadership skills of Miranda, we were able to finish our second day strong, bushwhacking our way off trail to our second campsite, which somehow surpassed the views of our first.
Friday, we began an absolutely action packed day. Starting off our day with the usual early morning breakfast and sweep of the campsite #LeaveNoTrace, we hiked to the Punaruku Falls, where we collided into civilization, seeing the first people outside of our group in two days. Then began the abseiling! George kicked it off, showing his adventurous spirit that we've all come to know and love, as we each made the descent down the waterfall by rope. After abseiling, we departed from the waterfall and began a solo hike. This was a great time for some personal reflection after an action packed few days of teamwork. Then we began the biking portion of our adventure. All coming from different biking backgrounds, it presented an interesting situation that really forced us to work together and support each other. Nils shared his biking expertise, offering great tips, as Nora kept our spirits up with her lighthearted humor. Eating one quick muffin before we began, we biked a not-so-short 26 km warm up bike ride on our way to the beginning of the 42 km traverse, our big behemoth of a bike for tomorrow. With the anticipation rising, we headed to bed.
However, Saturday came with an interesting twist! Instead of diving right into our big bike ride, we first had the opportunity to dive right into and explore the Okupata Caves! We crawled and slid our way through glowworm caves and underground waterfalls. WOW! Then, the bike ride of our lives began. Up down up down up down we went, slowly gaining confidence in our biking ability and momentum throughout the day, learning a lot about our own limits and abilities, and all learning we could push ourselves more than we ever thought. Just keep peddling! Lucy's contagious laugh and Olivia's friendly banter kept us positive through the day. It was a truly unique experience for most of us to be pushing our limits while exploring one of the most beautiful places on earth. The greenery, towering mountains, funky trees, and dem' birds were views straight out of Avatar x The Lorax x Up x Lord of the Rings. One of our favorite moments of the day came at the finish line of the long traverse, when we greeted each incoming cycler with open arms, deafening cheers, and hungry bellies. And what better meal to cap off a long day of physical exercise than nachos! FIRE! Our last night camping together, however, was truly a special one. Led by Caroline, our thoughtful student captain for the week, we popcorned around, each thanking people and things we were grateful for on this trip, and acknowledging each others strengths and how much support we poured into one another on this physically and mentally challenging trip.
Our last day of our journey was a white water rafting expedition. We frolicked down the Whakapapa River, spinning our way through rapids and rocks. We were able to unwind a little bit, having a blast in the waves. After all, waves don't die, baby! We capped off the day and the trip with a swim in the river. Monday morning we left BMAC, and began our transition to the next part of our trip, traveling by bus to the beach town of Raglan. After a full travel day, we were greeted by fish and chips and oddly enough, our first dip in the Pacific Ocean! Who woulda thunk it would take 3 weeks! Waking up at our eco-hostel in Raglan today, we all expressed our excitement for the upcoming week of Maori community exchange and service. Things kick off tomorrow, so updates to come!
Hope everything is well back in the states!
Love,
Molly and JJ