Written By Rosa & Spencer
Hola from Rosa and Spencer! As we spend our final hours at Spanish by the River, we write this in the hope that you're excited to hear all about the second half of our time in Turrialba!
On Saturday, we woke up bright and early to catch a 6:30 am taxi to Volcan Turrialba. After an hour or so of twists and turns (and beautiful views), we arrived at the base and started the 4 km hike to the top. Hiking up the steep mountainside, we were able to become closer by talking and playing word games. We stopped at the peak to take in the views and eat lunch before enjoying a much quicker and easier walk back down. Arriving back at the hostel, we finished up the last of our orientation sessions with a conversation about diversity before ending the day with a delicious dinner.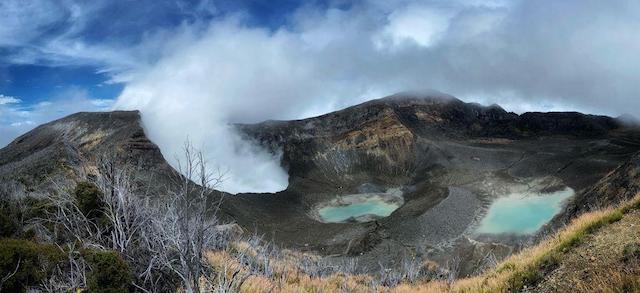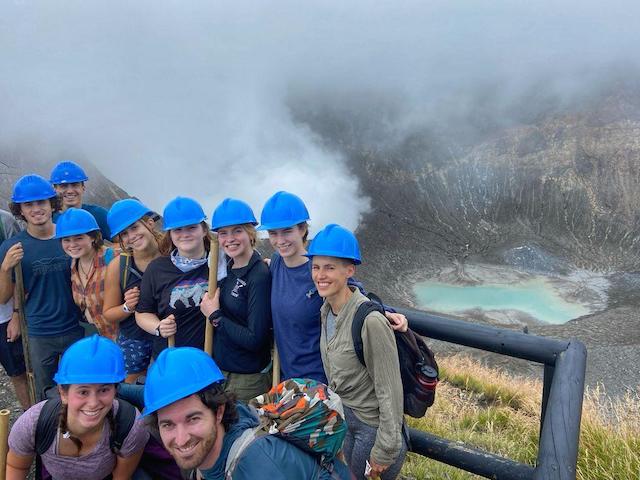 The group got to enjoy a late start on Sunday while a few early risers took a grocery trip to replenish food for the week and for our cooking class that afternoon. One of the hosts, Fernando, led us in making a delicious lunch of vegetables, rice, sausage, and hand pressed tortillas. We started out every weekday with small group Spanish classes led by our wonderful instructors, Anna (intermediate class) and Abigail (beginner class). During classes, we learned about tenses and vocabulary by having insightful conversations and playing games. It was fun getting to know everyone so much better through Spanish!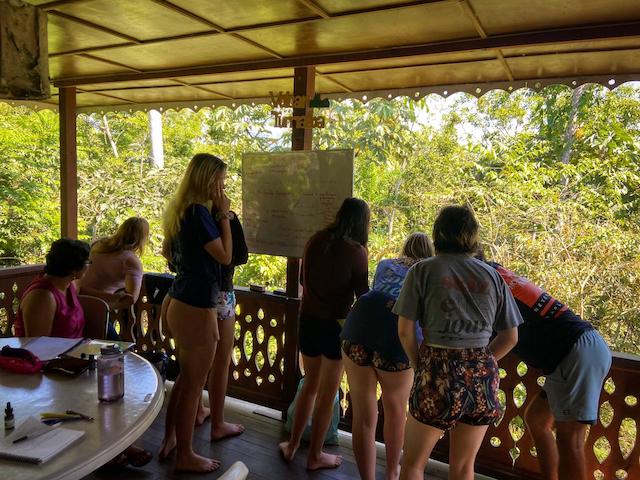 After lunch on Monday, we took the public bus to get a tour of Juan Vinas. Walking through coffee and sugar cane plantations, we learned about the processes used to harvest them and the lives of workers on the farms while getting to try a bit of each before enjoying burgers for dinner.
On Tuesday we took another trip into town to stock up on some clothes and rain boots for our upcoming trip to a remote farm in Mastatal. That evening the whole group went on a walk through the surrounding neighborhoods to talk and admire the beautiful views of Turrialba. That night we had the best dinner yet of pasta and pizza prepared by Spencer and Alex.
We started Wednesday with a breakfast of pancakes and eggs. After Spanish, we were picked up to go a botanical garden, where we got an extensive tour and explanation of various plants and fruits in the garden in exchange for volunteer work. We had fun clearing leaves and planting trees, and were rewarded for our work with a bitter tasting tropical fruit. Then we had a much needed break before finishing the day with burritos.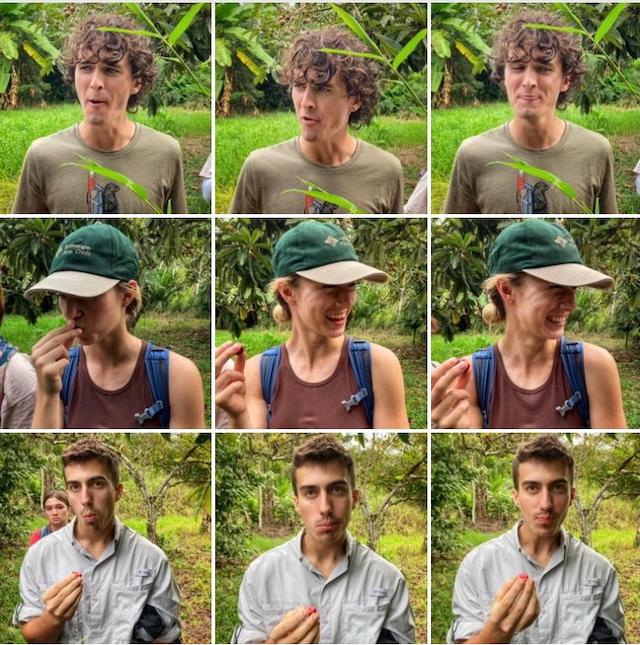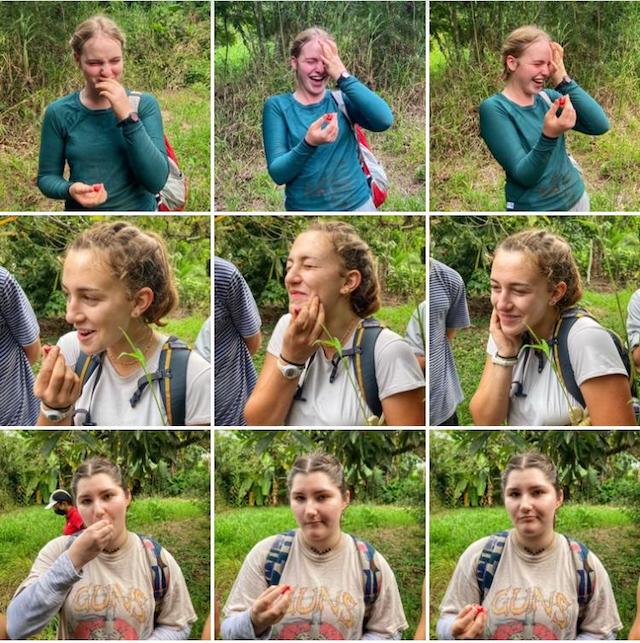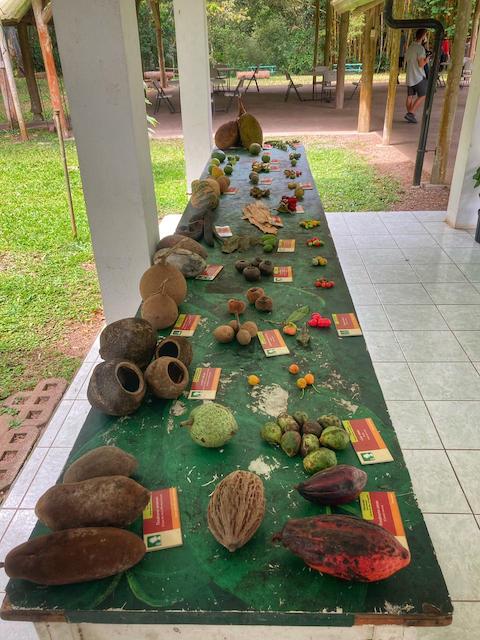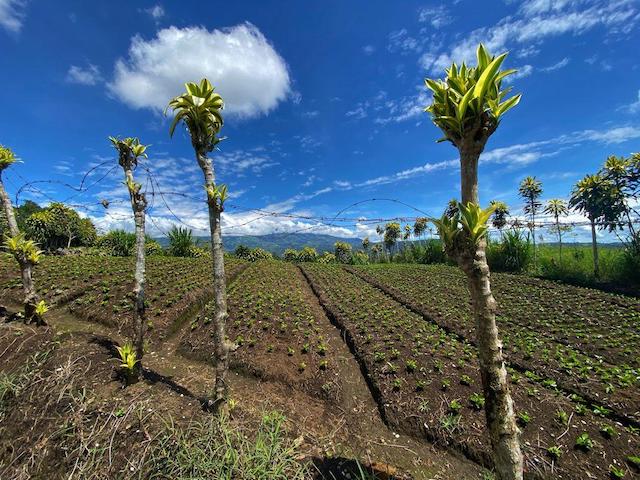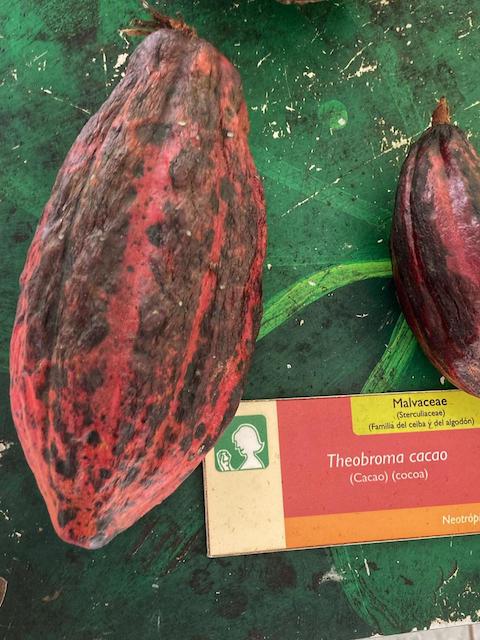 Thursday was a day of rest with 2 hours of intentional alone time during which everyone was able to recharge by doing quiet activities such as reading, sleeping, drawing, and meditating, while we (the group leaders) planned the rest of the week. This was followed by free time for the rest of the day before a delicious dinner prepared by our wonderful OEs, Ryan and Rachael.
We started our last day in Turrialba with one more lovely Spanish class and delicious lunch grilled by Fernando. The afternoon was spent playing a nostalgic game of hide and seek, led by Spencer. After a small group workout and a shower, we all got dressed up to go into town one last time for dinner at La Fiesta Mexicana Bar and Grill before heading back to the hostel to pack for our next adventure in Mastatal (which you will hear all about soon, of course). Until next time!