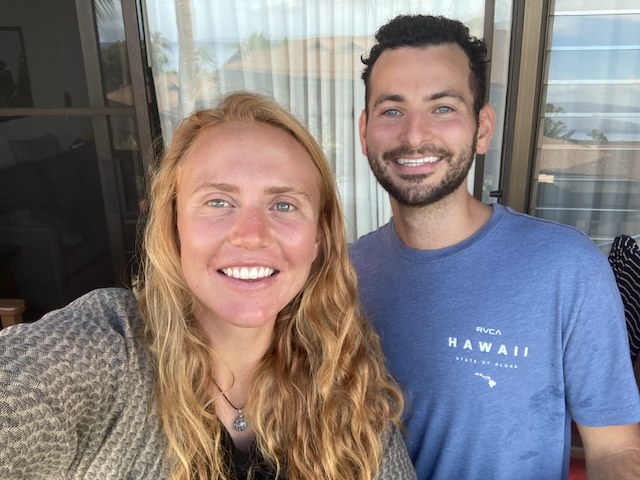 Peter and Natalie here, writing from the beautiful town of Kihei, situated on the southwest shores of Maui. This past week, we have had the opportunity to reconnect with each other and plan parts of our semester– (we actually have been friends for five years and led trips in Colorado together last summer). It's been an awesome week– eating delicious local fruits, vegetables, and poke, visiting black and white sand beaches, and deepening our learning of Hawaiian history and culture. Natalie spent the past three months living and working on farms on O'ahu and Big Island, while Peter spent the fall leading a gap semester on the Big Island. We couldn't be more excited to spend the next few months spending time outside, on a farm, on beaches, with passionate local educators and guides, learning from this beautiful island, and building new friendships.
We want to extend our gratitude for all of the participants for choosing to embark on this journey, and for all of the family and friends who helped lend their support to make this trip possible. The past twelve months have provided unique challenges and hardships for many around the country and world, and it is a huge privilege to have the opportunity to travel at this time. We truly appreciate you all for committing to traveling in an intentional way.
The writer Annie Dillard said, "How we spend our days is, of course, how we spend our lives." We can't wait to spend our coming days with you all.
Peter and Natalie