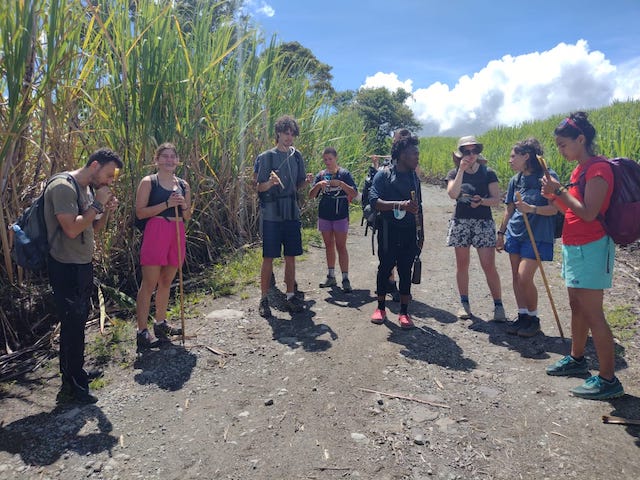 Written By Ana & Flannery
Hello Everyone! Ana and Flannery here to share some stories. This week started off with an early rise and dark car ride to Guatemala City. With our last street lit hours in Guatemala we celebrated Halloween by switching clothing with a partner. This consisted of colorful pants, iconic sweaters, many laughs and countless double takes.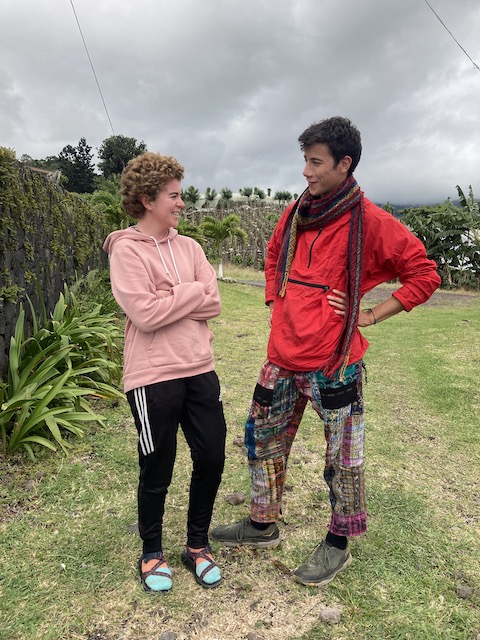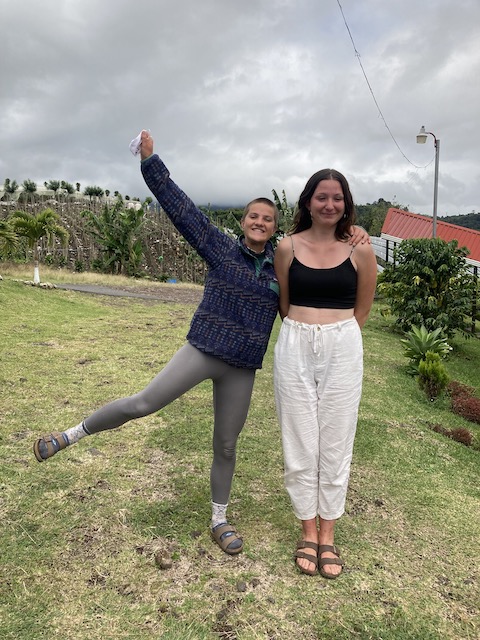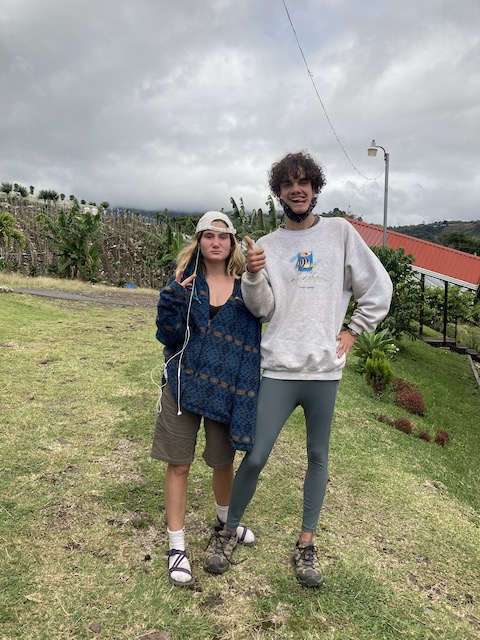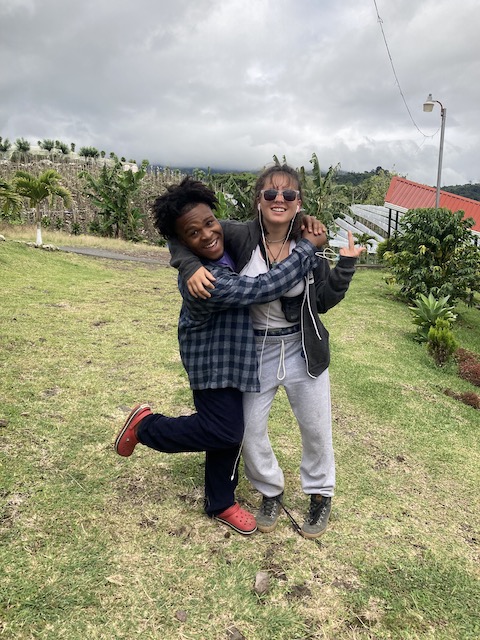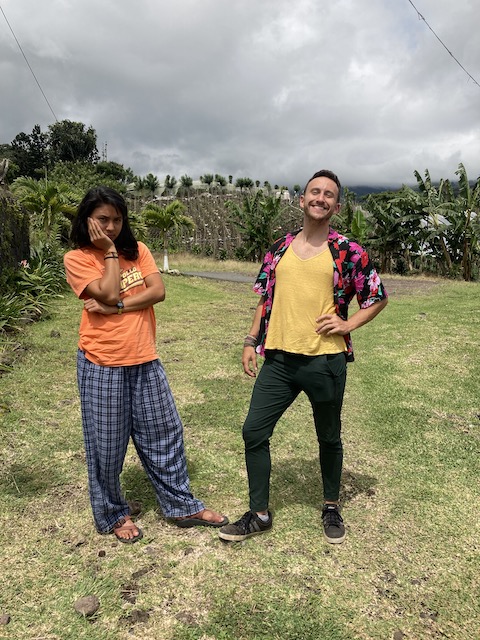 Eventually arriving in Turrialba Costa Rica we started to explore the beautiful accommodations that gave us the feel of our own space. There is an equipped kitchen, rooms with plenty of storage space and forestry that provide many beautiful sounds. Not to mention consistent rain and the occasional sloth. We were able to explore the town on multiple occasions and were greeted by people's kindness, a glorious array of snack options at the Grocery store, and delicious food such as Casadas and Ice Cream.
Since we had a hostel all to ourselves, we decided to spice things up in the kitchen with a cooking competition. We all split into pairs, planned a breakfast and dinner, and then headed to the grocery store to put our plans into action. After rolling through the checkout with two towering carts of groceries we taxied back to our home to begin the competition. Because we all seem to be competitive people our meals were filled with surprises; ice cream every night, spicy honey, fancy beans, and the list goes on. Safe to say we ate to our hearts desire at every meal, however there can only be one winner (or in this case two). The curriculum was a five point system, the categories were: Creativity, Taste, Presentation, and X factor (miscellaneous). At the end of the week, while we ate sushi at "Wok and Roll" a restaurant in Turrialba, Soumya announced the winners. With a delightful breakfast sandwich of english muffins, beans, eggs, fruit salad displayed artfully in half a coconut and a smoothie Maya and Ana took first place. Dinner was won by some delicious stir fry made by Matt and Soumya's homemade sticky buns. This week we've begun another round of competition, good luck to all the competitors!
This was also our last week of formal Spanish classes for the rest of the trip. We split in two groups led by our amazing teachers Krista and Avi. Each morning at 8 o'clock Spanish class begins and for 4 hours (with a break at 10, and often shortstops to view sloths in the nearby trees) we strengthen our Spanish skills by learning about pretérito perfecto, el cuerpo, animales y más. We have all improved greatly throughout this last week and will surely be sad to leave our teachers.
Later in the week we went on a Nature hike led by Andres, a kind knowledgeable guide. We were not entirely prepared for the 11 mile, 6 hour, hike but had fun nonetheless. There was a refreshing waterfall, nice views, and tasty sugar cane. A good introduction to the natural resources Costa Rica has to offer. We also met Elberth this week during our first, but not last, zumba class. Elberth taught us how to zumba, samba, bachata, and salsa. He's coming back this week for another class because our group enjoyed the class so much. Thanks for tagging along! We miss our loved ones at home and are savoring the last few weeks. See y'all soon!