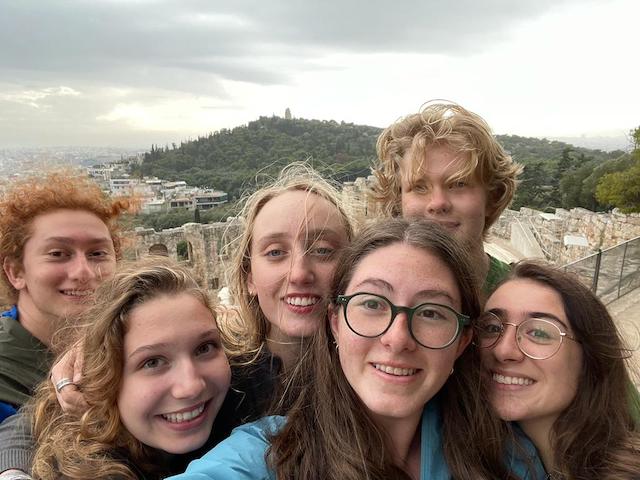 Written by Maya S.
When I first heard that the ferry from Italy to Greece was supposed to take 17 hours, I thought I was being pranked. But as it turns out, I was not. Now I'm not gonna lie, I was asleep for roughly 14 of those 17 hours, but I'm sure everyone had a great time. And the long boat turned out to be worth it because we finally made it to Greece!
After leaving the sea behind, we began making our way to Athens. We were only in Athens for a quick second, but we still managed to hit the highlights. We took a team trip to the Acropolis -definitely worth it because if you don't Acropolis whilst in Athens, you are doing something wrong.
On our second full day, we took some personal time. Everyone mostly did their own thing. These things ranged from going to the beach, to going to a museum for five hours, to finding the only Wagamama within 1000 miles. And at the end of the day we all met back up to have our first family dinner in Greece.
While we're going to miss pizza and pasta, we're definitely looking forward to the gyros and tzatziki in our future.