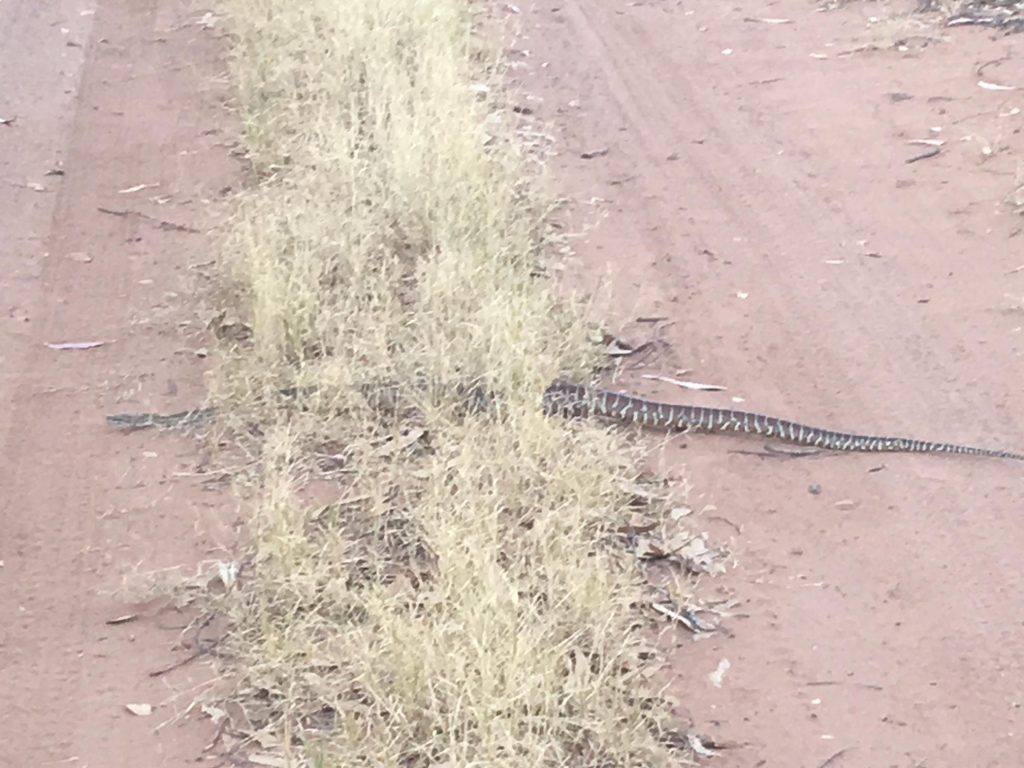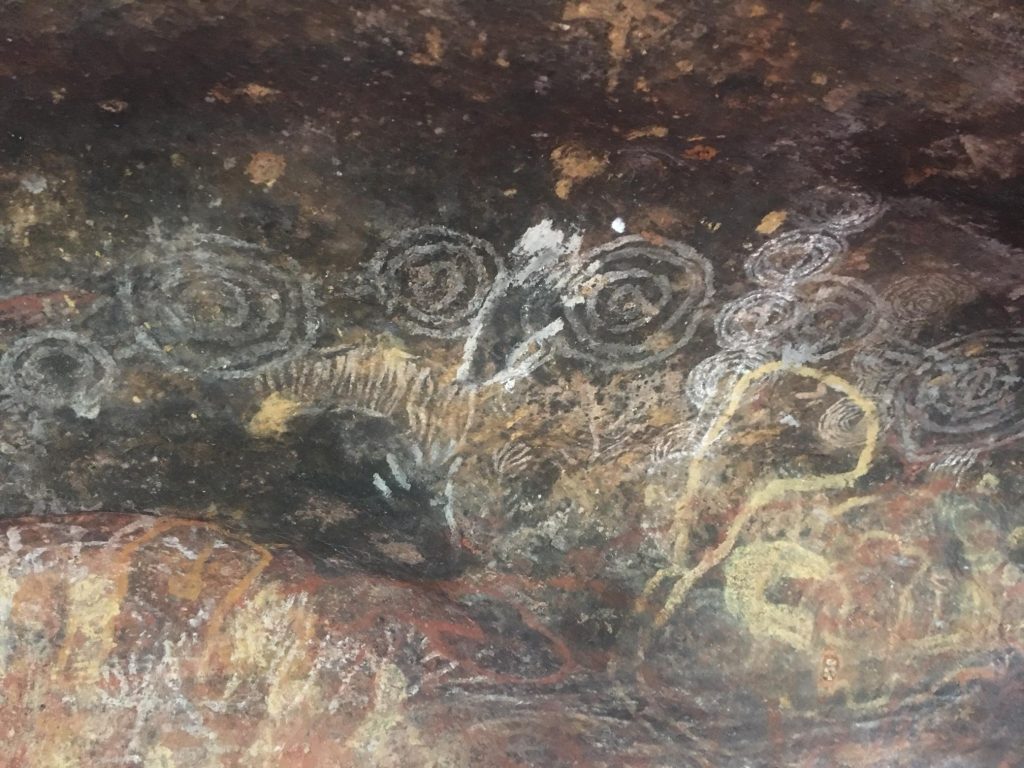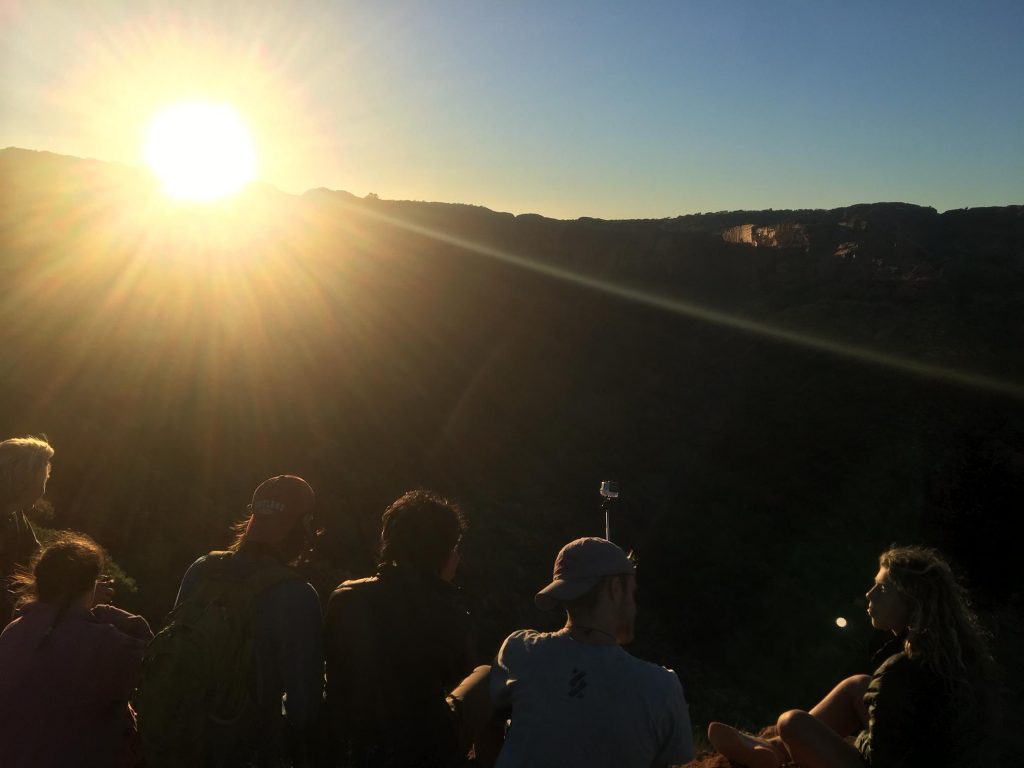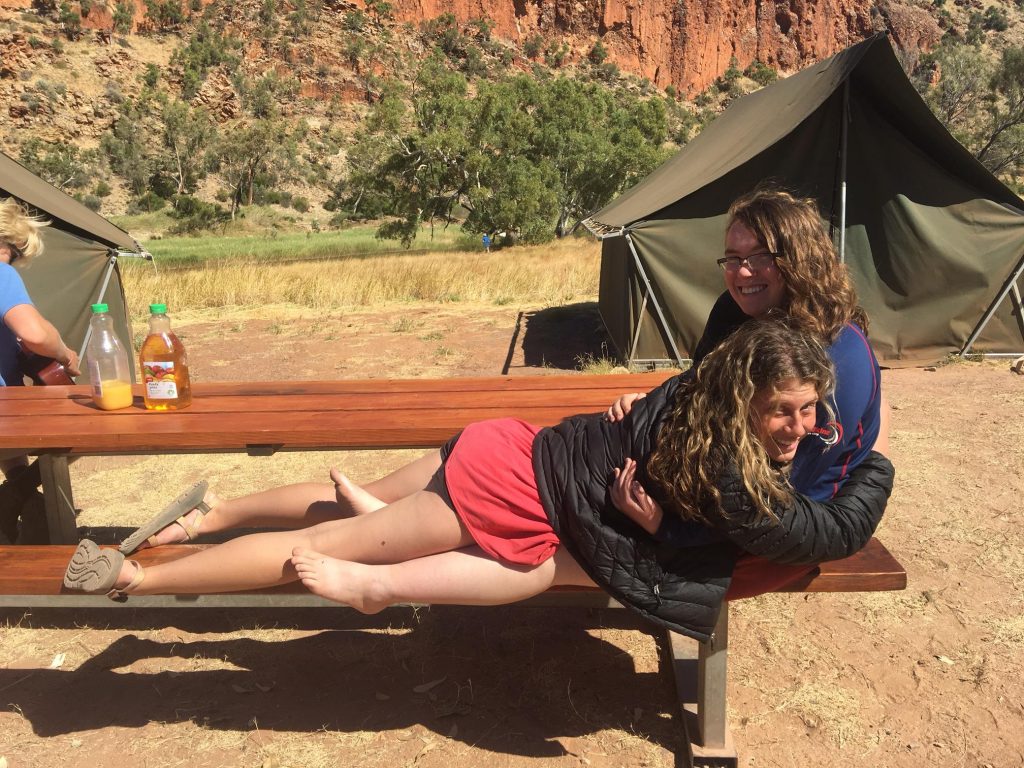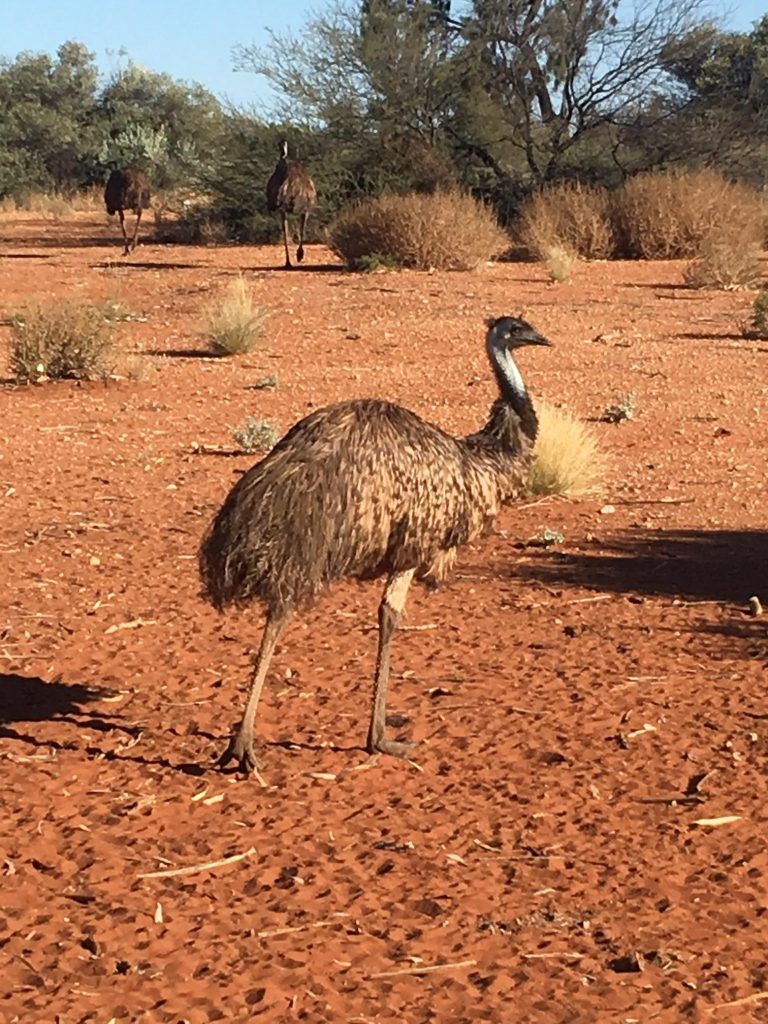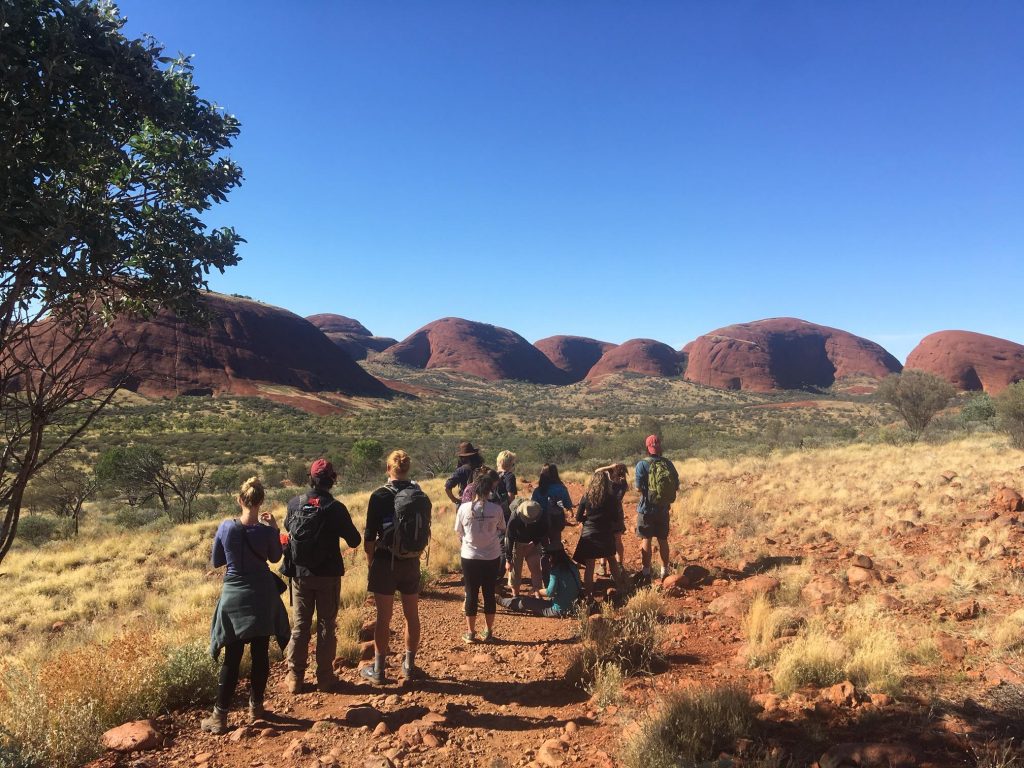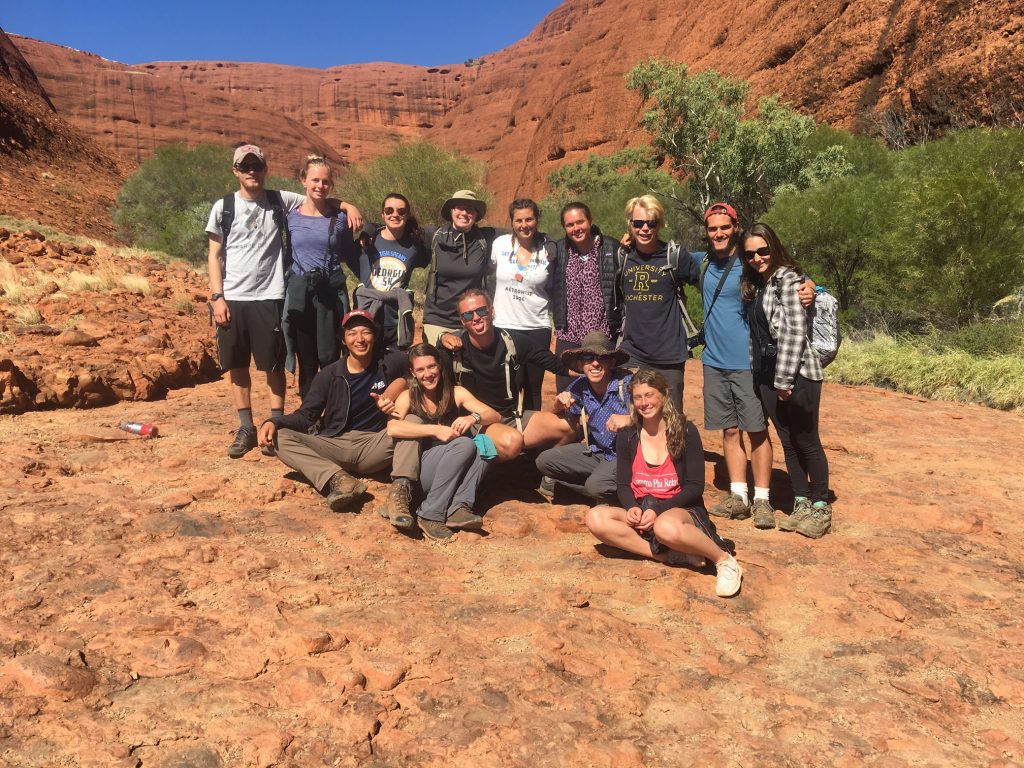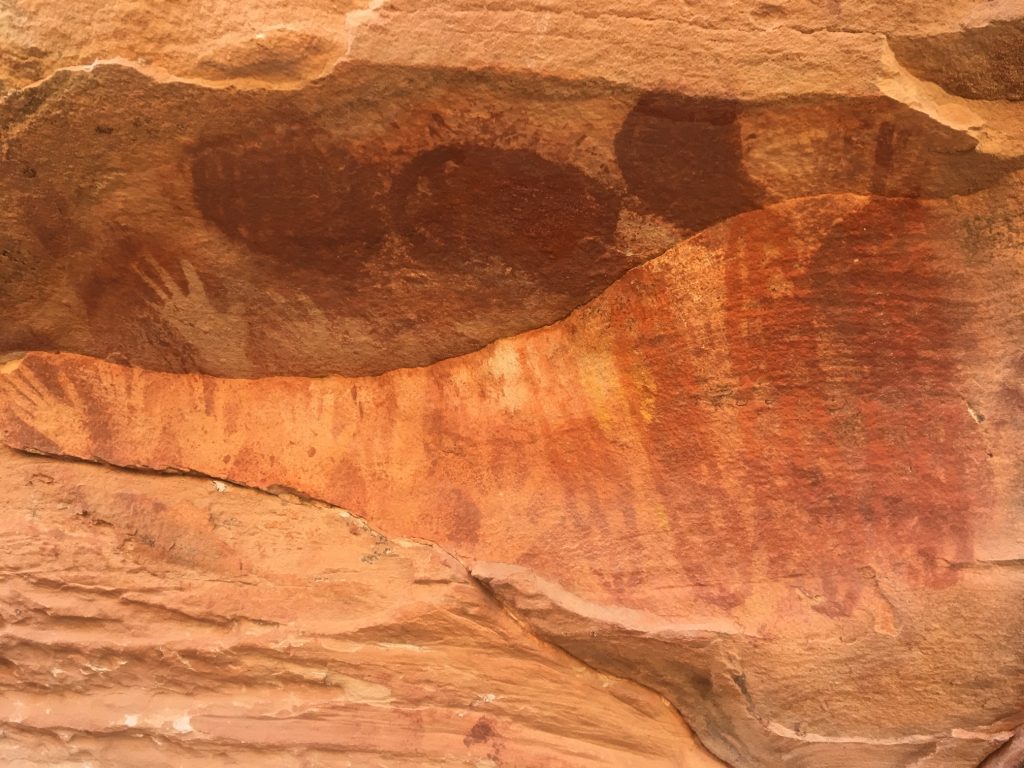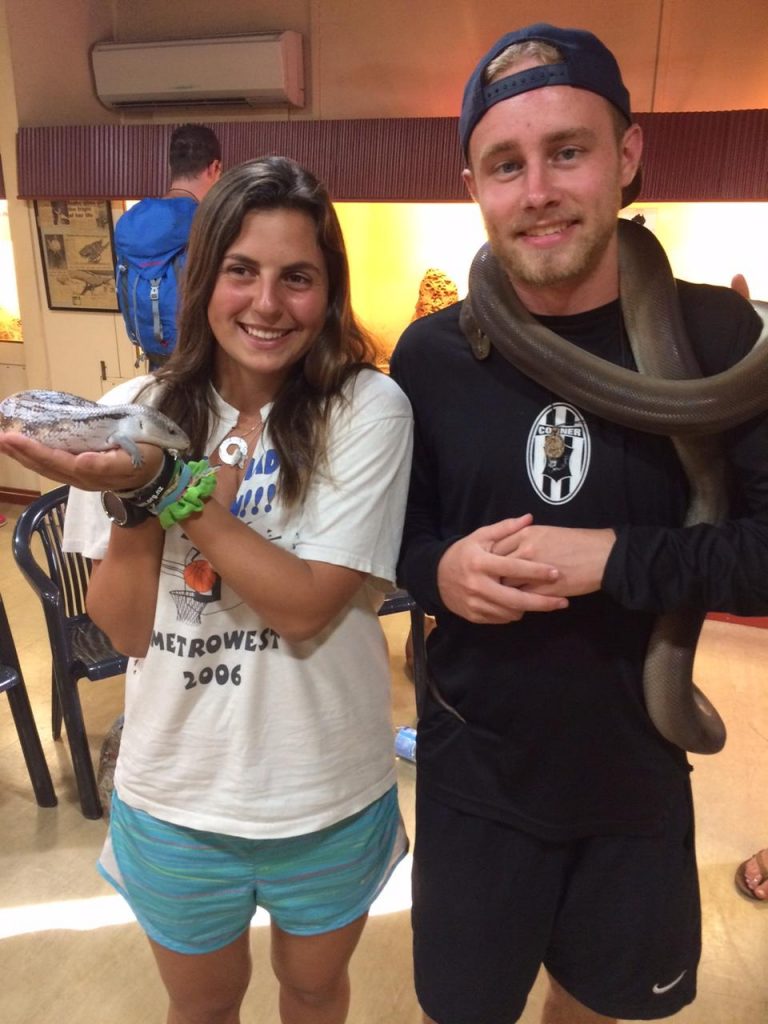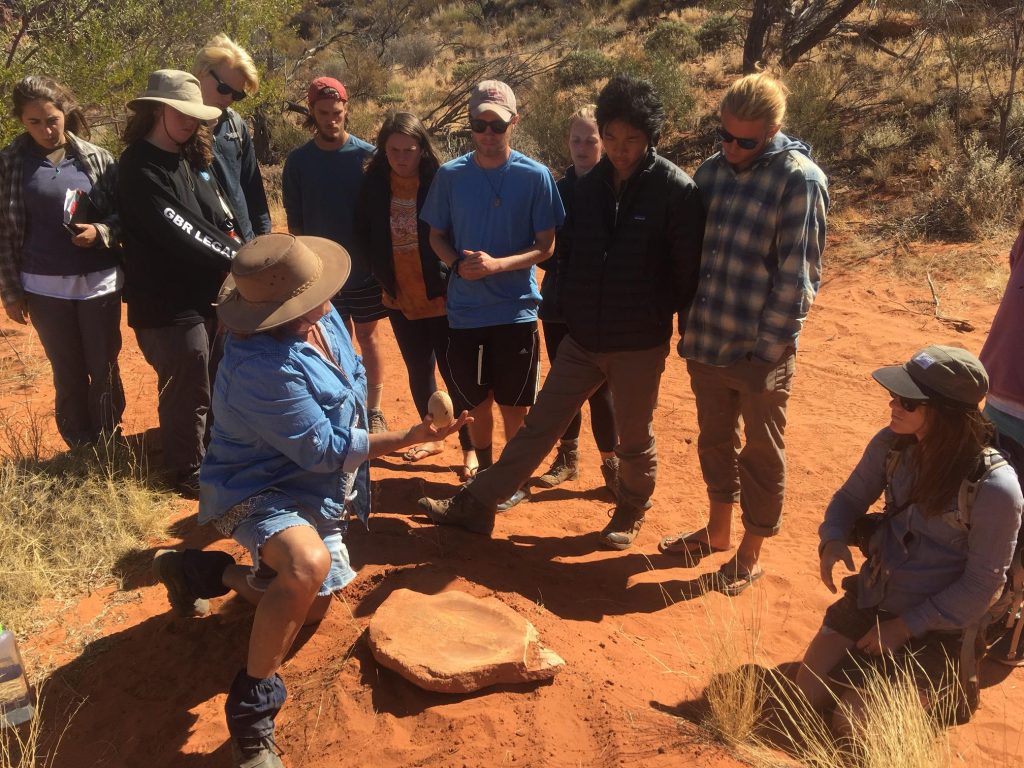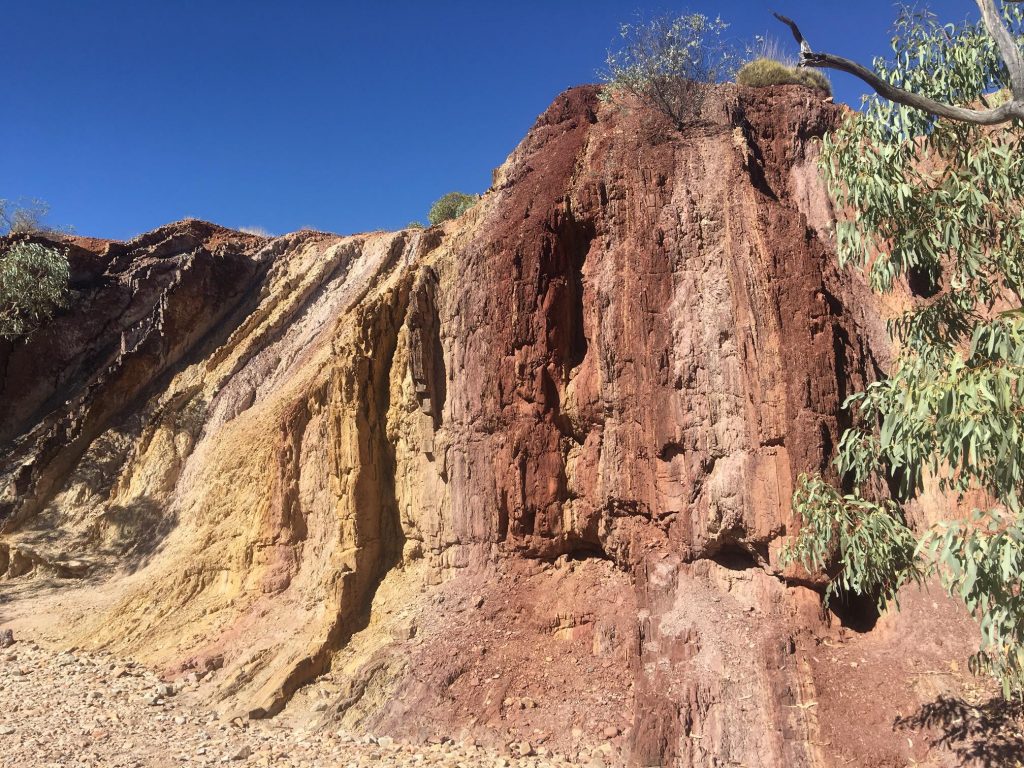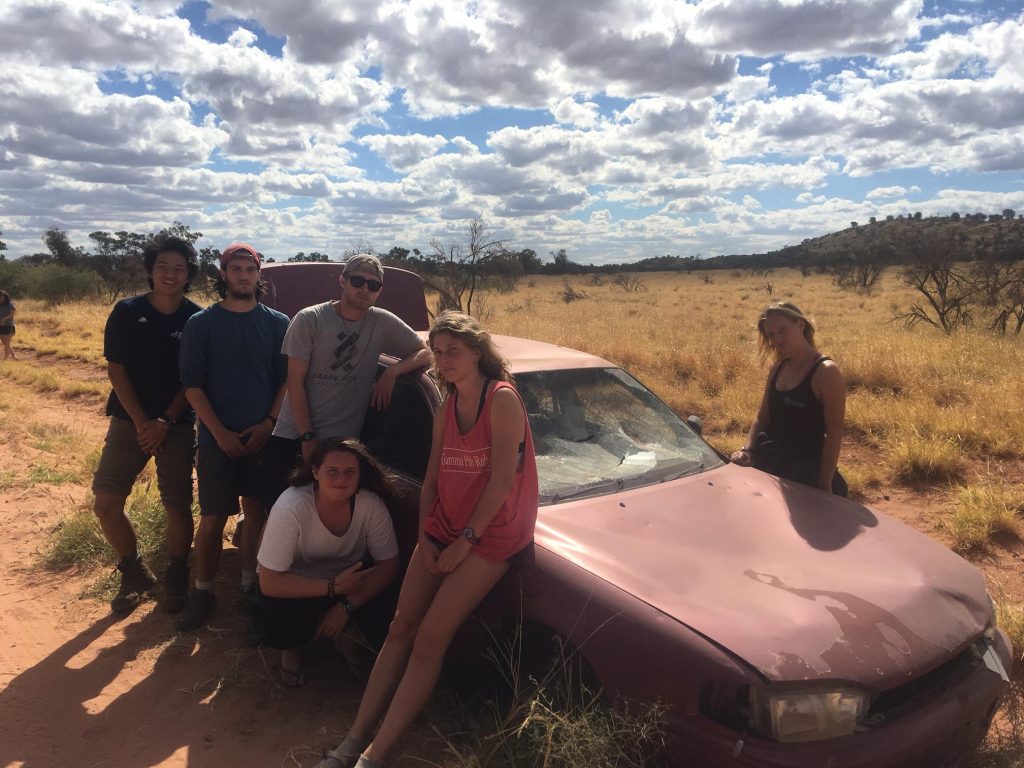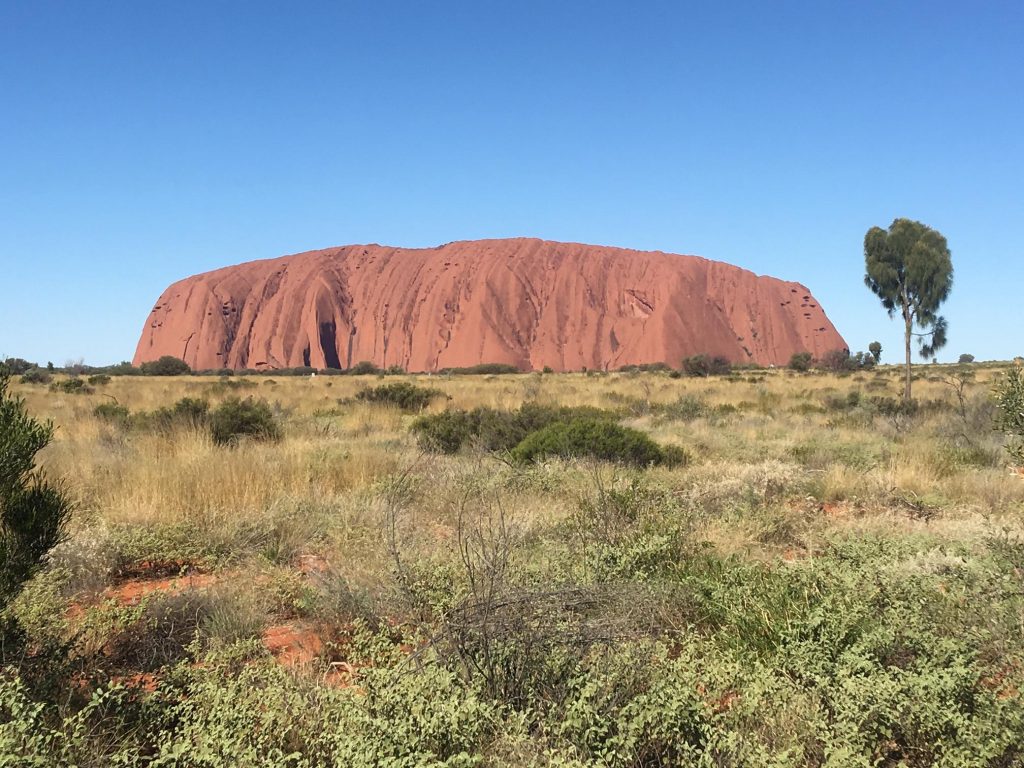 Our last breathtaking week took place in the Australian Outback. It all started with an early morning wake-up when Deon, our guide, picked us up to begin the journey to Uluru, a sacred meeting monument for the Aboriginals. Along the way, we stopped at an art gallery where we were first introduced to the styles and symbols of traditional Aboriginal art. Then we continued our long drive, but it was all worth it when first glimpsed the immensity of Uluru (known to the European settlers as Ayer's Rock). Here we learned about Aboriginal creation stories and their relationship to the structure of the rock. We also were very lucky to learn about symbols behind the ancient cave art. That night we slept under the stars, a theme for our stay in the outback.
The next day began with an early start so we could witness the sunrise over Uluru from a peaceful viewpoint. Afterwards, we continued on to Kata Tjuta and the Valley of the Winds for a spectacular hike through a sacred men's meeting place. George took advantage of the beautiful views to strike some yoga poses for the camera. That night at camp, Nora soothed everyone to sleep with some imaginative bedtime stories. Then Doug proceeded to scare everyone with his original horror story.
4:30, dark and early the next day, we were up and on our way to Kings Canyon to witness another stunning sunrise accompanied with howling dingos. We proceeded on a 7k trek around the canyon, passing through the Garden of Eden and breath-taking rock outcroppings were we wouldn't be surprised to see a T-Rex lumbering by. That afternoon, we endured a bone-shattering ride, that threw us out of our seats on multiple occasions, yet somehow Olivia slept through it.
Day 4 was a day for swimming! Nils, JJ, Caroline, and George were courageous enough to explore around the bends of the freezing swimming holes. We also stopped by cliffs with vibrant colors due to the ochre deposits. Ochre is a clay like substance used by Aboriginal artists to paint. That evening, we camped out in the bush and Aislinn and Tom had as rolling around on the ground with laughter. After dinner, Miranda used her creative cooking skills to repurpose leftover rice into some delicious "yum yum".
On our final day, we had the incredible opportunity to listen to Loy, an Aboriginal woman, speak about her people's way of life both in the past and present. She shared her extensive knowledge her people hold on the usage on the environment around them. Feeling like it couldn't any better, we were lucky enough to see kangaroos, wild horses, dingos, and majestic birds on our ride back to Alice Springs.