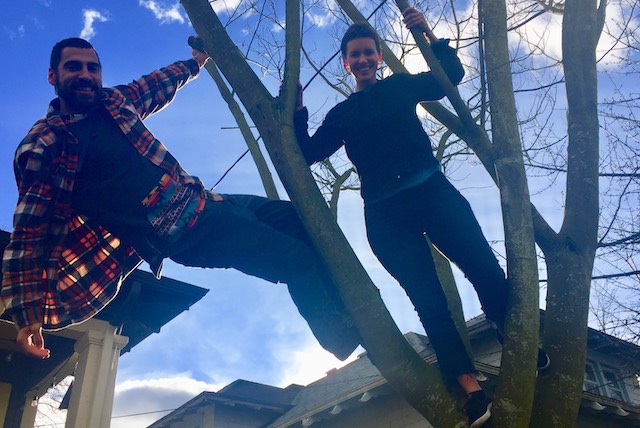 This is Rachael and Nathan your OE's. This is the blog we will be taking turns writing on throughout our semester. It is a platform to share our experiences, challenges, joys, and some photos with friends and family.
We are currently hanging out (haha) with the other OE teams in Portland enjoying a semi sunny day wandering around, getting to know each other, and preparing for our upcoming adventure.
We are really excited to meet all of you soon and journey to this beautiful part of the world!
Rachael can't wait to discover this region along with the group as this will be her first time in the South Pacific! She is really looking forward to learning about Maori culture, hopefully some language and of course diving.
Nathan is looking forward to reconnecting with old friends and contacts in Raglan, our first stop, and spending his birthday at Sheoak ridge where we end!
While we may be new faces in the airport in a short couple of days, over the next couple months we will get to know each other really well as we share space, meals, conversations, growth, and magical moments.
Here's hoping your winter has been cozy and full of quality time with loved ones. We recommend you take the next couple days for some deep rest, favorite foods, and goodbyes.
Can't wait to meet you Feb 12th in LAX at 4:00 pm at the Air New Zealand check in counter!