Written By David & Kai
Buongiorno from Matera! This is David and Kai, this week's leaders. On Wednesday, we finished up our stint in Abruzzo with a 7-hour hike that brought us up to 2,000 meters above sea level. At first, our views were obscured by omnipresent mist and fog; however, upon reaching the summit, we were awed by the majestic mountain view that appeared as the wind serendipitously cleared the clouds. That afternoon, we were treated to a fascinating presentation by a bear specialist about restoring the bear population in the Abruzzo region.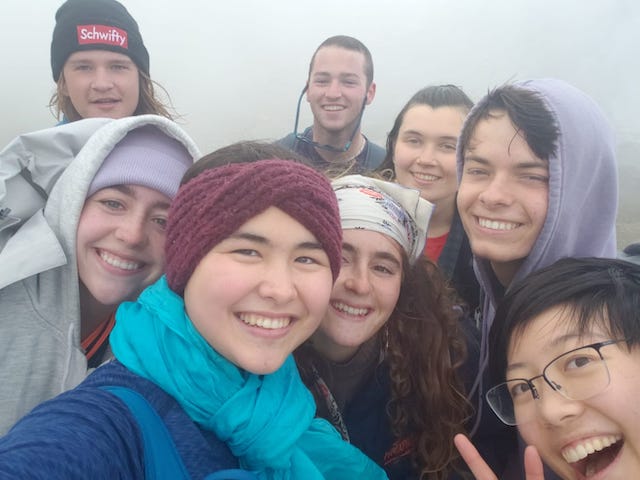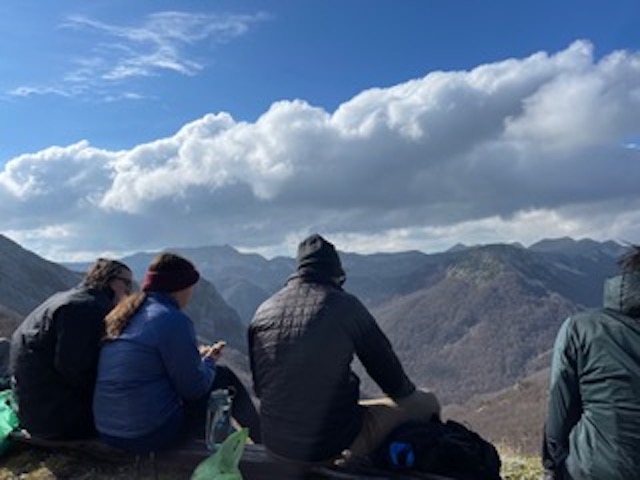 Thursday was spent in transit to Matera, on three separate buses. One highlight of this journey included stopping in Naples, known as the birthplace of pizza, for a few delightful slices. We rendez-vous'd with our local contact, Andrea, who dropped us off at our accommodation, where we gratefully settled in for the night.
On Friday morning, we had a brief snafu at our hostel, but thankfully we all came through the scenario intact and happily headed out to explore the city. We also visited a virtual museum located at Casa Noha. We were blown away by the city's multi-layered history, as well as the resilience of its people. We grabbed delectable paninis and gelato for dinner and decided to call it a night.
On Saturday we headed to the Masseria, the farm where we will be staying until this coming Saturday. We were introduced to Maria Laura, our incredibly kind and welcoming host, before heading out to lunch in Altamura, a neighboring town. That evening, we were treated to a hearty welcome dinner cooked by Birgit, another one of our local contacts.
Sunday kicked off with tree planting! While planting, we had the chance to interact with a group of other volunteers, and also learned more about the history of the farm. After our first student-assembled lunch, we went on a walking tour of the Masseria with Giuseppe, the farm's owner, and had the opportunity to meet many farm animals along the way.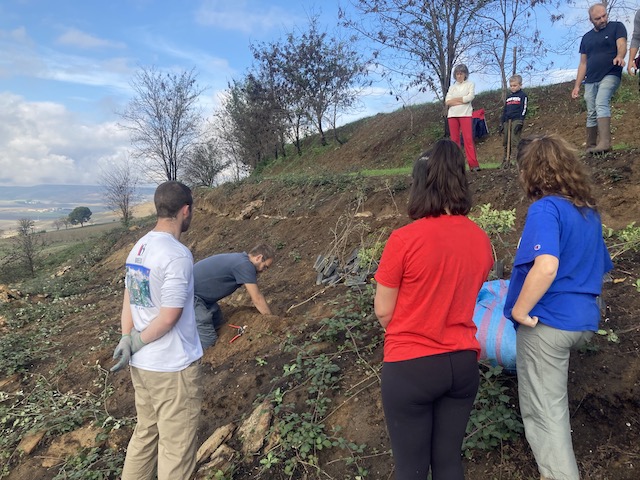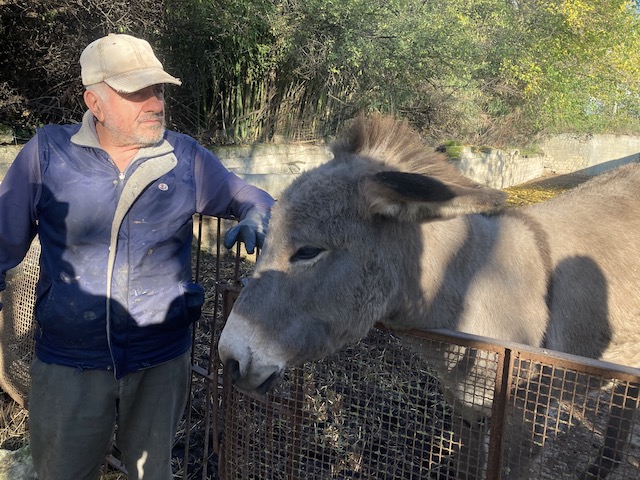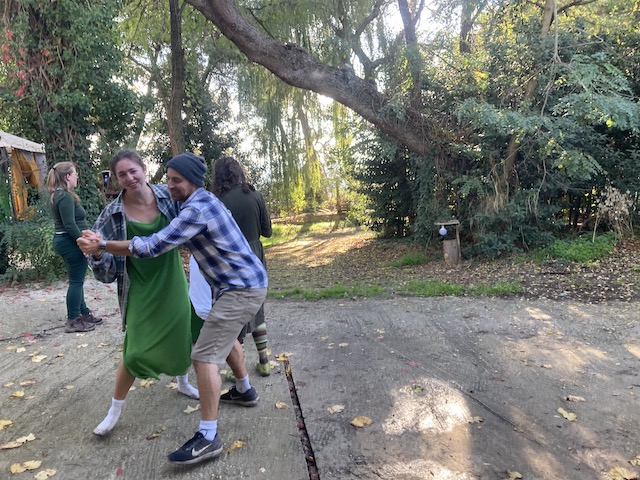 On Monday, we began our day by participating in an "ecological footprint" activity organized by Birgit and Andrea in which we evaluated the environmental impact of our daily actions using a point-based system. At the end, we used the sum of the points to calculate approximately how many Earths would be needed to sustain the human population if every person on Earth were to lead our respective lifestyles. Final calculations ranged from 6 to 2 Earths, so it looks like we've all got quite a bit of reflection and habit-changing to do! The afternoon was spent making traditional Italian pasta from scratch, which we enjoyed a few hours later for lunch! Our evening was completed by a fun workshop on fast fashion and a sewing party orchestrated by Louisa, one of the volunteers at Basilica Link.
On Tuesday, we had a relaxed morning before heading to the city. We spent the afternoon walking around the city and uncovering new sights! That evening, we participated in a tradition called Tandem Night. This activity takes place at a communal space in Matera, and brings Basilicata Link volunteers together with the chance to interact with American students, who happened to be us this week. Our group self-divided into three crews: the first was charged with showcasing American music, the second with American games, and the third with explaining the traditional celebration of and history around Thanksgiving. Overall, it was an exciting and fun-filled gathering that all of us will never forget! We ended the night by enjoying some delicious panzerotti, an Italian savory pastry, with a few of the volunteers, and dancing exuberantly on the sidewalk to the tunes played by some passing street musicians!