By Charlotte Clark
Day 7 of our adventures here in Kolkata, yet it feels like we've been here for so much longer. We started out with orientation in this crazy city, going out a little more each day to ease ourselves into it. It seems as though there are no rules for driving, people honk more than they speak and if you can cross the street here you can do pretty much anything.
The past few days we have volunteered at Mother Theresa's Shanti Dan house and it's been very hard both physically and emotionally. The whole experience has been eye-opening for us all, showing us how truly lucky we are to live where we live. The food is dirt cheap and full of flavor, locals are nice and there are street dogs everywhere. Some of the weirdest things seen so far on the street have been: pigs, cows, goats, human poop, goat heads, monkeys chained up, 50 live chickens hanging off a motorcycle, people bathing and brushing their teeth, and naked babies.
It's easy to get from place to place either by foot, taxi, tuk tuk or very crowded public buses—the options are really endless. It's fun and a litle scary all at the same time and these are some adjectives we would use to describe our experience so far: thrilling, exciting, chaotic, and grimy. Overall we love it here so far and can't wait to see what the rest of India has in store.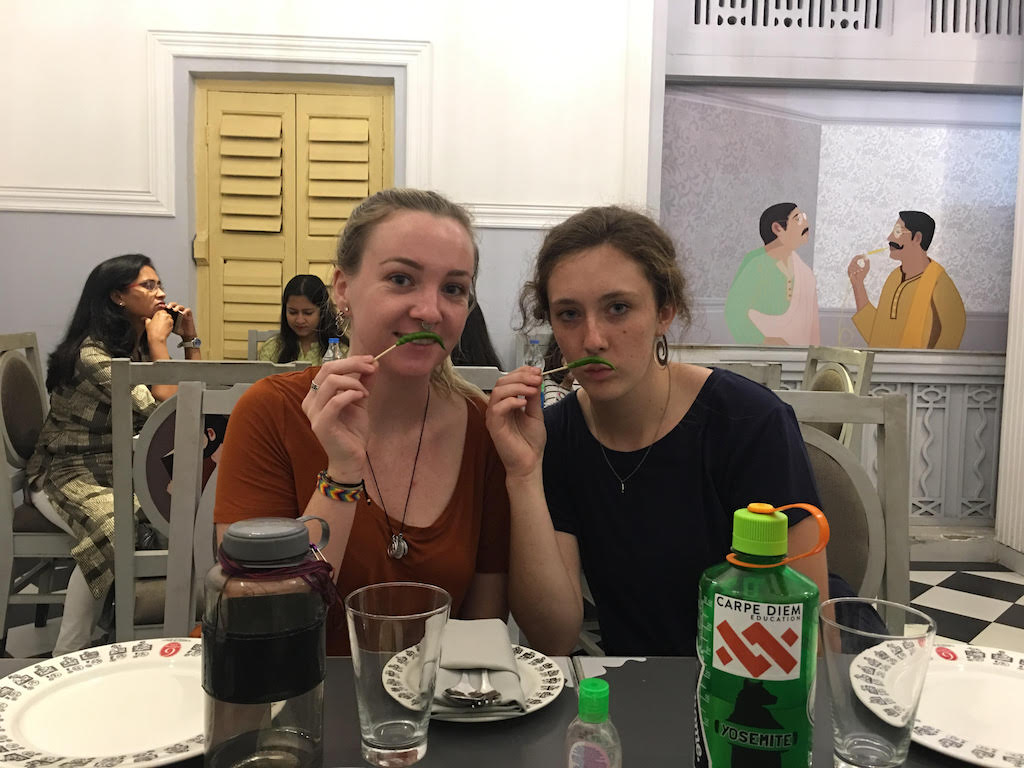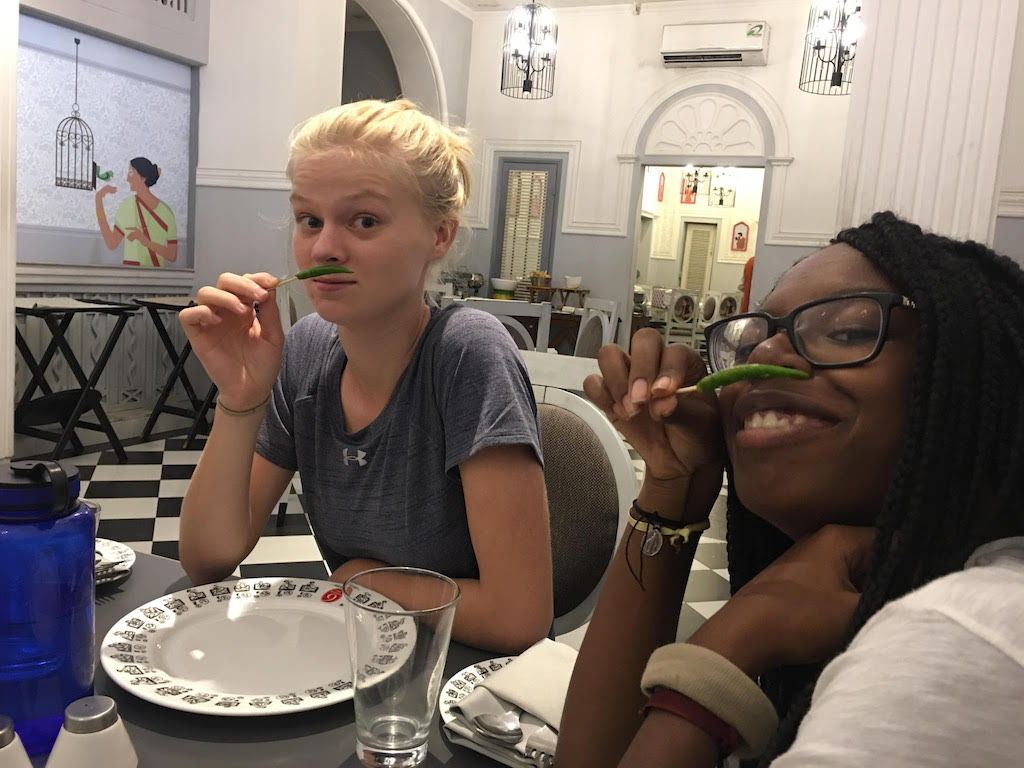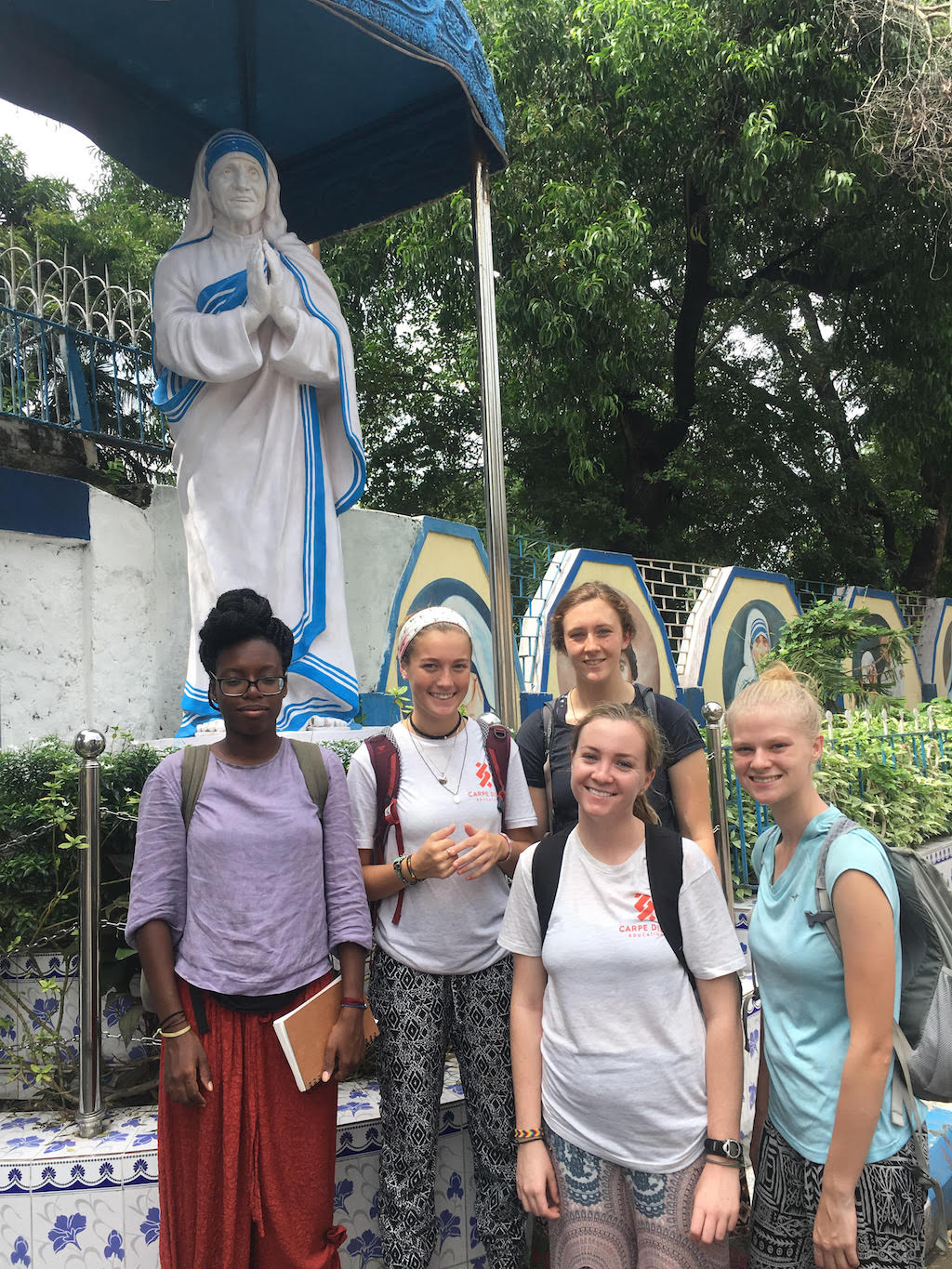 Final day at Mother Theresa's House. The group volunteered at the Shanti Dan House assisting with washing duties and interacting with the young girls and women residing there.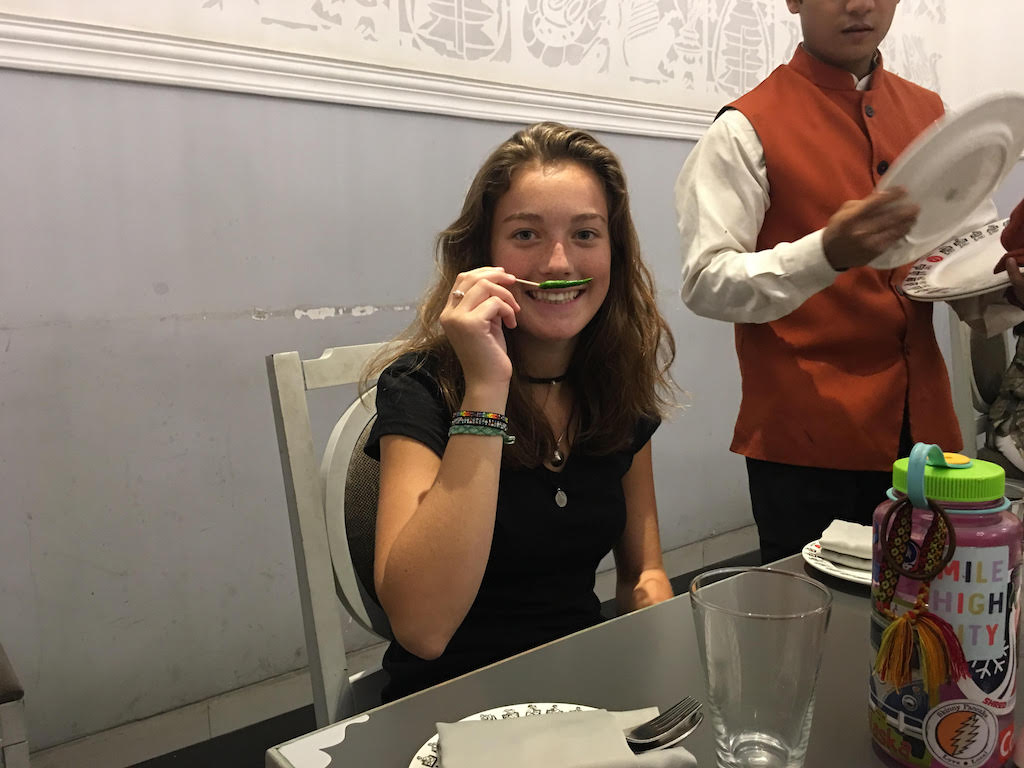 Out at a "fancy" restaurant in Kolkata to celebrate a successful first week. Hot pepper mustaches were a good start to the meal.