By Sarah Pike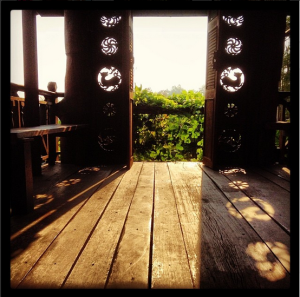 You've probably dreamt of taking a gap year for many years and now that it's about to be your reality, it's important that you focus on getting the most out of the experience.
The first thought that might cross your mind is how awesome your Facebook page or Instagram account will be with all the updates and photos from your once-in-a-lifetime adventure.
But before you consider uploading all your globetrotting pics, consider the downside of living this experience on social media instead of in the moment.
Uploading a photo here and there may not seem like a big deal, but the constant desire to document things for later can actually take away from really being present with what's happening that moment.
When you're heading out to explore a part of the world you've never seen, you want to be sure to soak in every aspect of the culture, the people, the language, the food – and everything else you can take in. That's why, during your trip, it might be time to take a vacation from your phone and tablet as well.
If the thought of living for three months without the constant comfort of your digital devices and social media friends gives you a panic attack, don't worry. You'll adjust to life in the real world without that link to the virtual one – and you might be surprised at how much better it makes your travel experience.
Why unplugging makes sense
Undergoing a digital detox also gives your brain – and soul – a chance to reset and remember what life was like before your fifth limb became an electronic device. Studies have shown that too much time online and interacting on social media can affect memory and even contribute to depression. Letting go of you screen allows you to stay present.
"We were surprised by how many people have a negative experience from Facebook with envy leaving them feeling lonely, frustrated or angry," Hanna Krasnova, a researcher at Berlin's Humboldt University, said in this article.
Not only does a digital detox give you the chance to look at what's around you instead of what's on your screen, but it also makes your travels safer. Whether we like it or not, there's always the chance that someone is looking for the opportunity to take advantage of travelers who are walking around with expensive gadgets and gizmos.
It's simply safer to forgo the instant updates and wait until you get home to share. You can even hold an old-fashioned "slide show" party, the sort that Homer is always bemoaning from Patty and Selma on "The Simpsons." Showing all of your friends and families your photos in real-time means you are physically present to explain the stories behind the photos. This has the added benefit of easing reverse culture shock by allowing you to reconnect.
How to survive a digital detox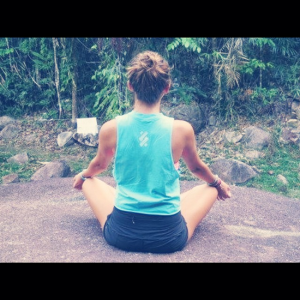 Look at turning off your phone and waving goodbye to the Internet as a chance to connect with the world in a way you haven't before. You're already going to a completely new place; why not experience it in a completely new way?
Embracing the experience of letting go of your devices as a positive one will help make the transition easier. It will likely be tough to bid your Instagram account farewell for a while, but you will survive.
To make sure you don't miss your online connections too much, plan to immerse yourself in your experience abroad. During time stuck on planes, trains, or automobiles, keep your mind off the loss of your phone with a book about the area you're visiting or a language book to help you learn common phrases in the local dialect.
The experience with your group will provide an instant support network and people to "stay present" with. The group semester will also provide opportunities to stay engaged with the local culture: throw yourself in to these opportunities to learn new skills and new ways of being.
You might be surprised at how much more fun it is to practice learning the language with a fellow traveler than just watching a video about it on YouTube. Actually engaging your hands, mind, and body rather than simply watching or reading is far more educational and rewarding. And there's no better way to get ready to take the world by storm than to be truly present.
After all, you have your whole life to be plugged in, but your time abroad – and this digital detox – is fleeting. Take it on with both hands and squeeze all the awesome out of it you can.
—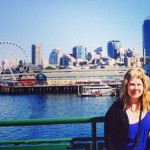 Sarah Pike is a freelancer, teacher, and wanderlust sufferer. When she's not writing, teaching, or traveling, she's probably binge-watching Travel Channel and planning her next vacation. You can find Sarah on Twitter at @sarahzpike.