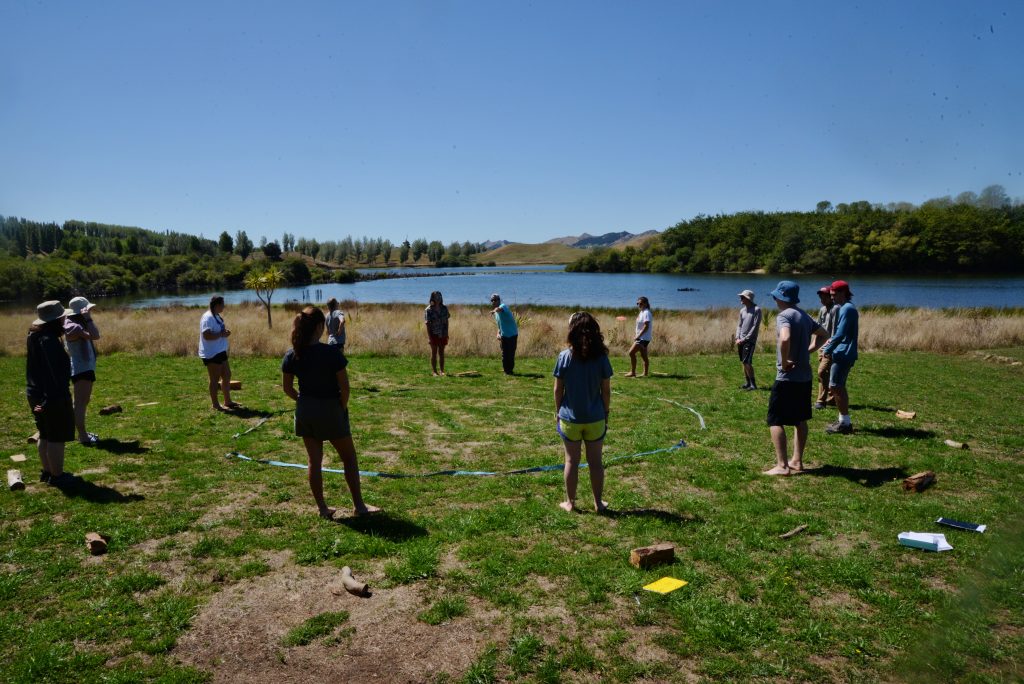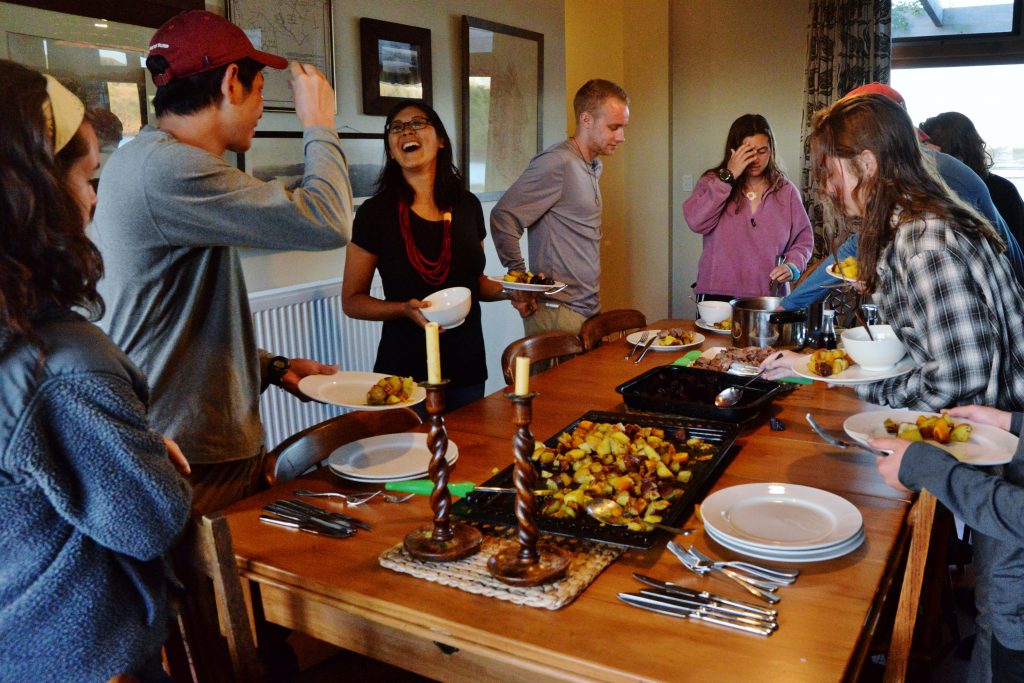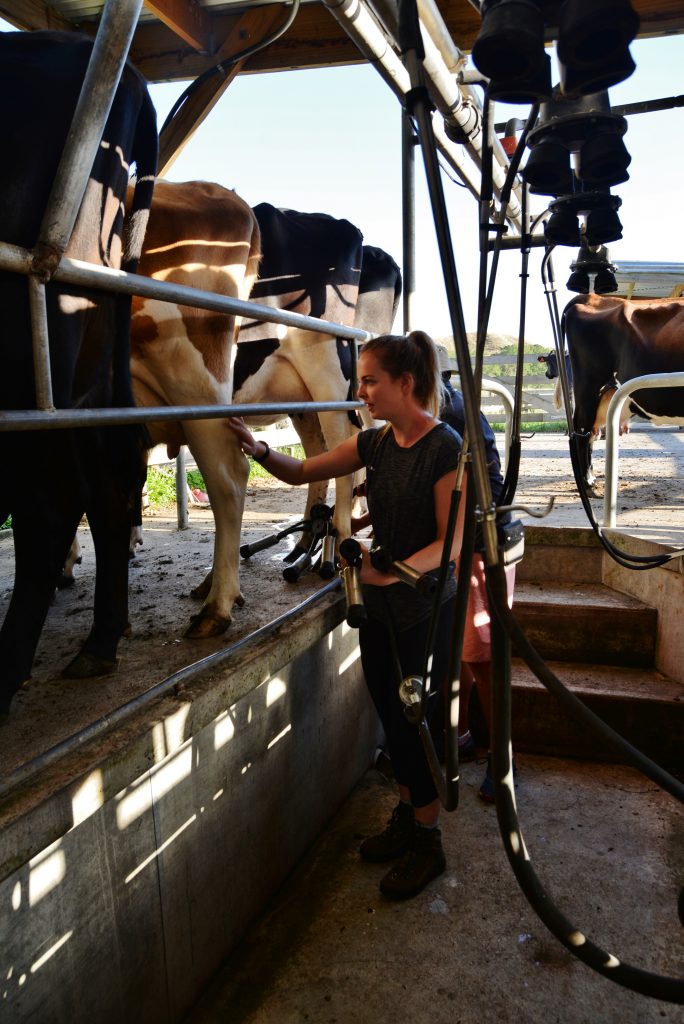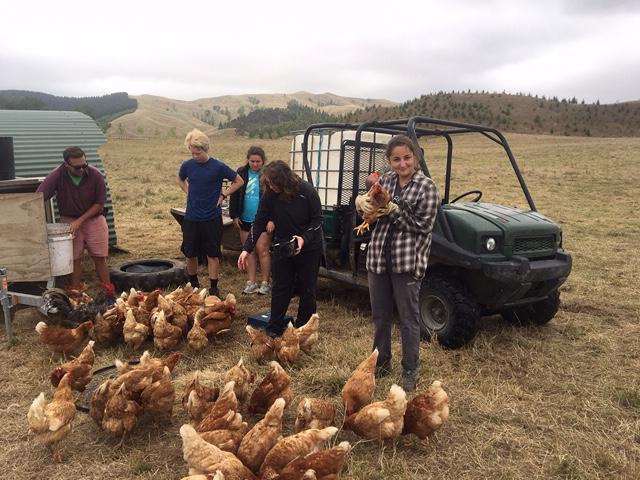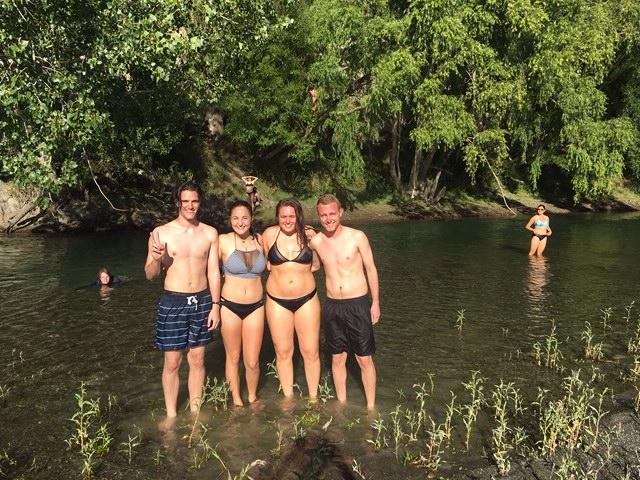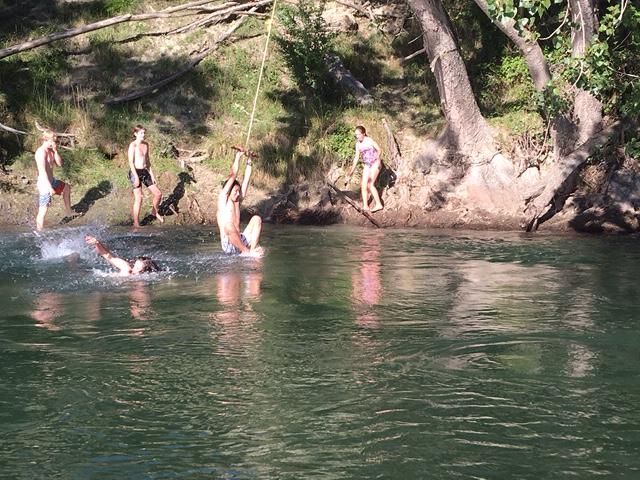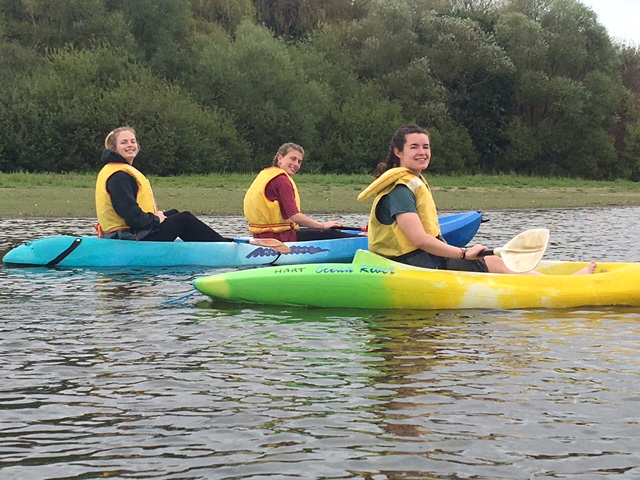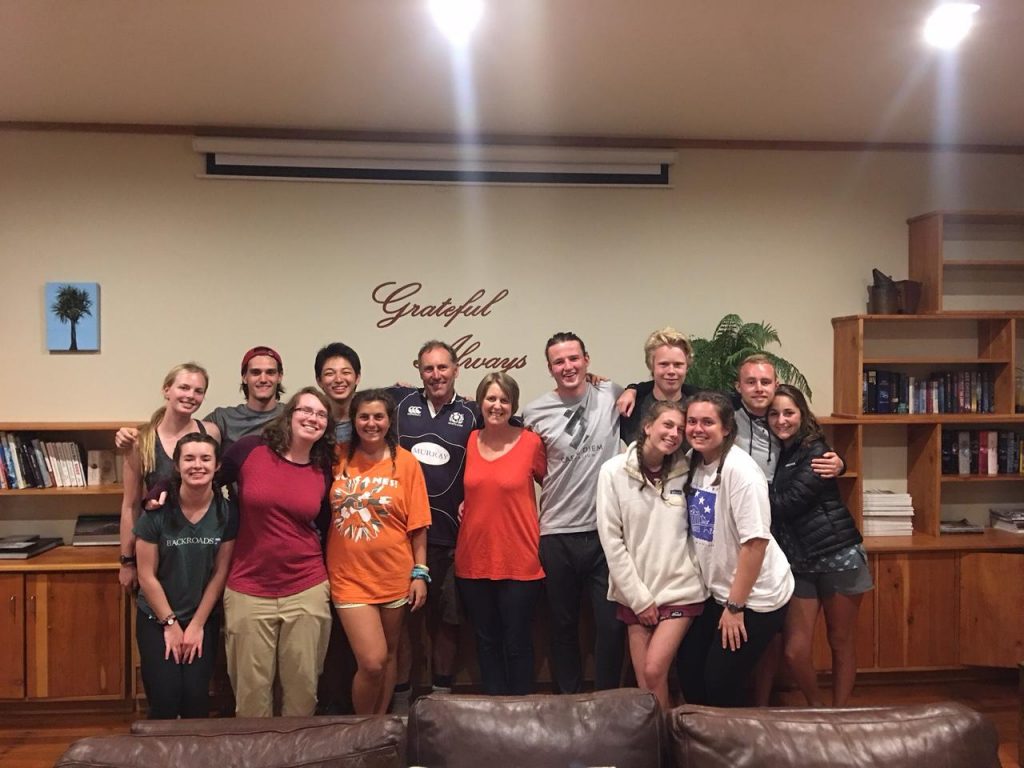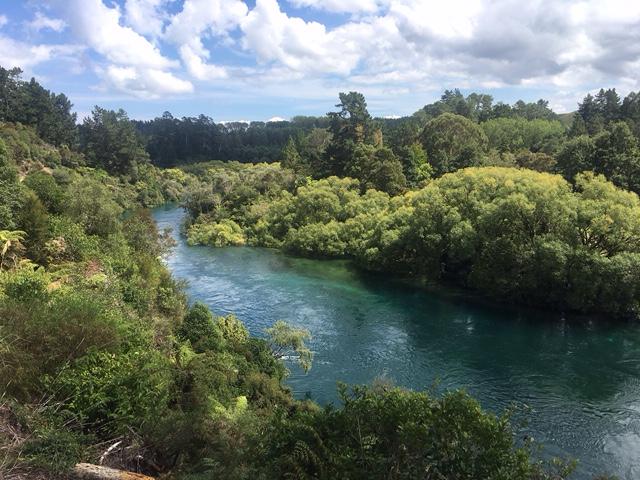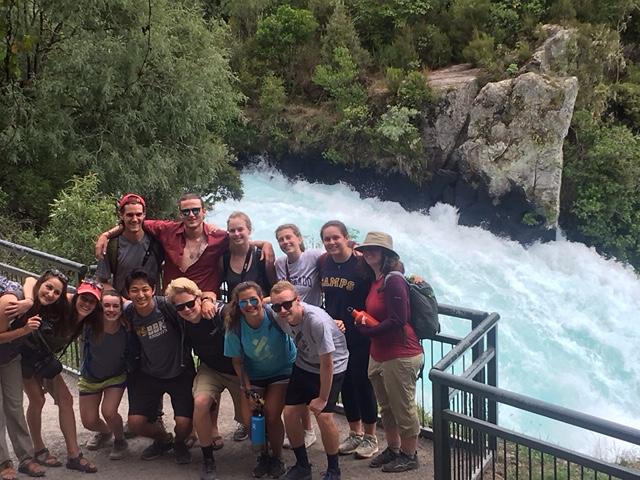 Greetings from Lake Taupo! Today marked a transition from the farming lifestyle we have grown accustomed to over the last week to a slightly busier environment. After a series of farewells to the Hart family and their farm, we traveled by bus to our next location en route to our upcoming weeklong stay at Blue Mountain Adventure Center. We have found the lake and surrounding town area to be stunning (of course, powerful natural scenery is characteristic of New Zealand!) and tranquil. We will be staying in a hostel here for one night.
The past week on the farm has been unforgettable, between the farm chores, domestic responsibilities, and epic games of ping-pong. Each morning, a team of four students was assigned to morning feeding and milking duties, while the rest of the students took on manual labor work. Nils, Aislinn, Miranda, and Doug found themselves in quite a situation on the final morning of animal feeding when they had to tackle an obstinate runaway pig! Another highlight of the week entailed the whole group joining together to herd a massive flock of sheep from the woods into an open pasture. Each evening, we shared delicious, homemade meals cooked by our peers. Lively conversation was plentiful, particularly when spearheaded by George's goofiness or Olivia's spirited banter. After a brutal battle, Doug emerged as the victor of the ping-pong tournament! (Olivia slept through it.) We ended our stay with a video tribute (directed by JJ) to Greg, Rachel, and the other residents of the Hart Family Farm who welcomed us and made sure we had a great time.
Our first day at Lake Taupo was full of hiking and enjoying the incredible scenery – we all had the privilege of trekking to a natural hot spring! The landscape was breathtaking, and seeing the waterfall was a once-in-a-lifetime experience. The day was topped off with free time spent walking around the town and experiencing the culture. We couldn't think of a better way to spend the 48 hours between the farm and the adventure center; stay tuned for more updates from next week's bloggers!
Love,
Lucy and Caroline