By Cole Daniels-Heald
Another week gone by for the Rayah group and the number of stories to tell has been steadily increasing day by day. After our time at La Semilla, we traveled to a permaculture farm called El Molino del Guadalmesí, where we learned alternative group building exercises and goal visualization, all while questioning whether or not we were being unknowingly assimilated into a cult. We all participated in a number of workshops, the most notable of which being the proyect—I mean project—where we completed a number of self-chosen jobs around the property including building a dam, constructing a bench, and fortifying a river (a wind chime was also attempted but we don't like to talk about that one). Our four days at El Molino were odd but we left in good spirits and headed to Malaga for four days of confusion and disappointment.
Our arrival at la Noria in Malaga was met by a frantic Spanish man named Fernando, possibly the most accommodating man I've ever met (he even offered to give us his clothes when we didn't have clean laundry), but unfortunately he and his brother Pedro had more than a little trouble keeping our planned schedule flowing smoothly so there were a few moments that seemed a little forced or improvised. Our group felt that the permaculture and immigration lectures we participated in fell a little short of our expectations and our tours around the city, courtesy of Fernando and Pedro, seemed to be overly focused on the layout of the city as opposed to its history and culture. Fernando and Pedro were both very enthusiastic about the activities they had planned for us, a quality most of our group found extremely endearing, but unfortunately many fell through at the last minute so we would end up spending a lot of time running around trying to figure out what we're even doing while on the go.
There were a few highlights from our time in Malaga such as when Nate and I had an encounter with an enthusiastic merchant selling his wares, and our cultural experiences at a local dinner spot (Burger King), but the best memories have to be of the beach called Nerja. The beach was a popular spot just south of Frigiliana, also known as the town of three cultures, it was our first dip in the Mediterranean and we definitely made the most of it. The water was cool and clear and we had more than a few laughs before we went for lunch at a famous paella place at the same beach. The paella was delicious, and apparently, the place was famous for being used in a well-known Spanish TV show. Malaga definitely won't be the highlight of this trip but we still had some good times all the same.
We left for Granada by coach on the 25th and were grateful for the change of scenery. The ride took about three hours all together which included the city bus we took to get to our new home. We arrived at 4:30 and were more than pleased with our new accommodations which included AC, wi-fi, hot water, and a kitchen of our very own. A new city is always exciting, and Granada seemed especially so, the streets vary greatly in size, shape, and material, and the architecture is just as varied.
The next day we enjoyed our first homecooked meal of bacon and eggs, as well as hot coffee, milk, and yogurt. It's funny how much you miss the little things like homecooked meals without even thinking about it. During the day we participated in a guided walking tour of the city provided by a local guy named Alain (pronounced as A-line) who made our learning about the local history and culture much more enjoyable, and when we finished we had a few places added to our bucket list.
In the evening we planned to attend a flamenco show until we came to the abrupt realization that the girls were locked inside the apartment—yes, I said locked inside—and Nate and myself had to go back in order to free them from captivity. Despite our skepticism at their claims of being locked inside the apartment, and despite their skepticism that the boys had locked them in, it turned out that they were indeed unwittingly locked inside by none other than their own Overseas Educator, Sheldon Ito!
After that fiasco we decided to save the flamenco for the following evening and instead decided to sample a slightly different kind of cultural activity: hookah. After experiencing the calming effect of a Moorish hookah lounge for an hour or two we walked home and spent the night playing music and singing before going to bed later than we should've.
Our final day in Granada was a busy one, splitting our time between the Alhambra in the morning and our flamenco show in the evening. The Alhambra was quite impressive and the views of the city from the towers were absolutely stunning. We wandered around for about two hours before going back down to the city for lunch and an afternoon meeting about our upcoming duties concerning the Camino. After our meeting, we spent the afternoon getting ready for the trials of the following day before going to the flamenco show (which we just saw) and admiring the skill of the performers, the dancing and guitar were incredibly intricate and our whole group sat in awe the whole time, despite the amazingly uncomfortable and tiny benches we had to sit in.
Tonight's our last night in this amazing city and tomorrow we start our pilgrimage on el Camino. I think I speak for everyone when I say that Granada is our most amazing experience in Spain so far and that even though this week started roughly it ended on an incredibly good note.
Wish us luck on el Camino and best wishes from the Rayah group.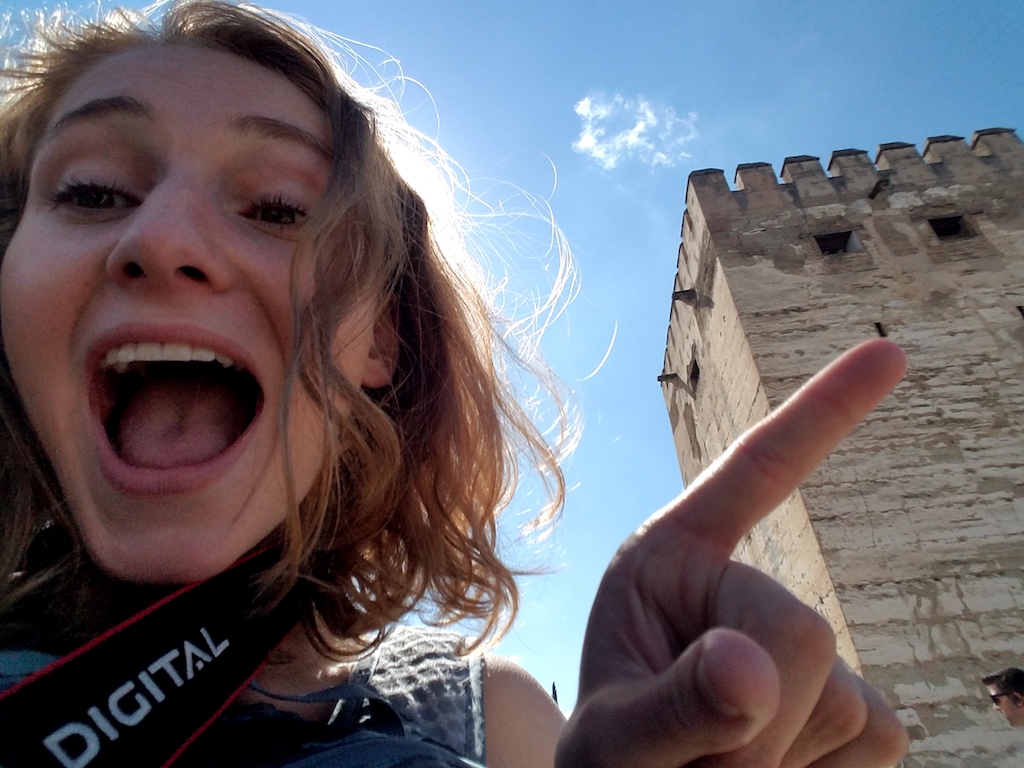 Ady at the Alhambra.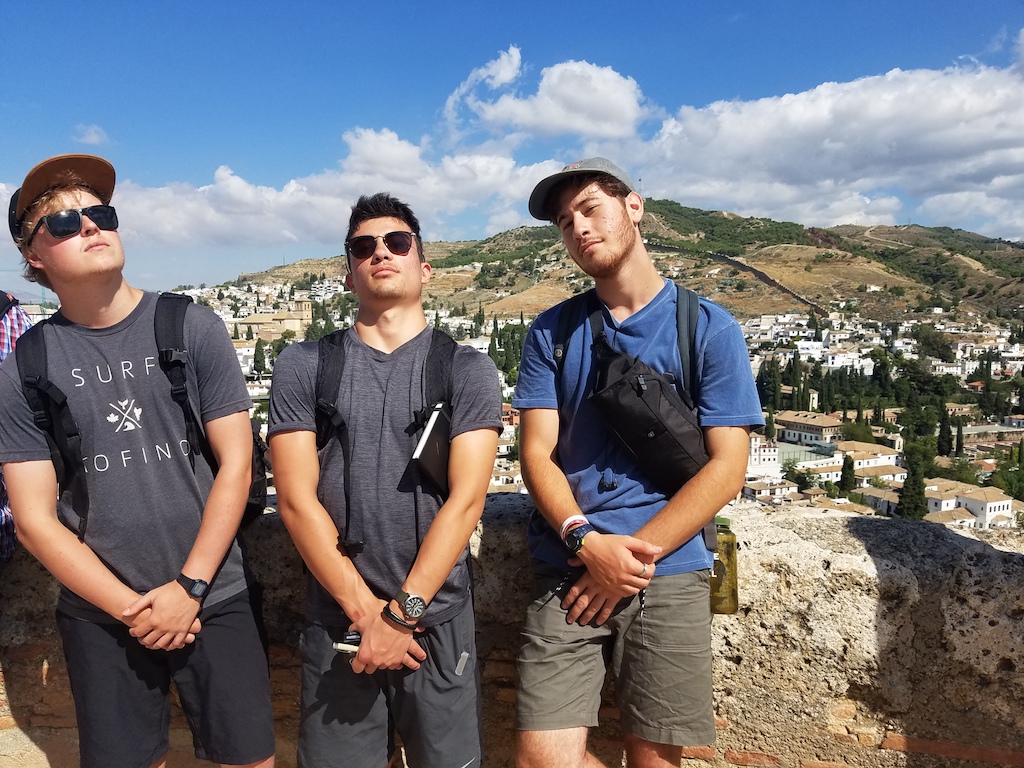 What's betta than this? Just guys bein dudes.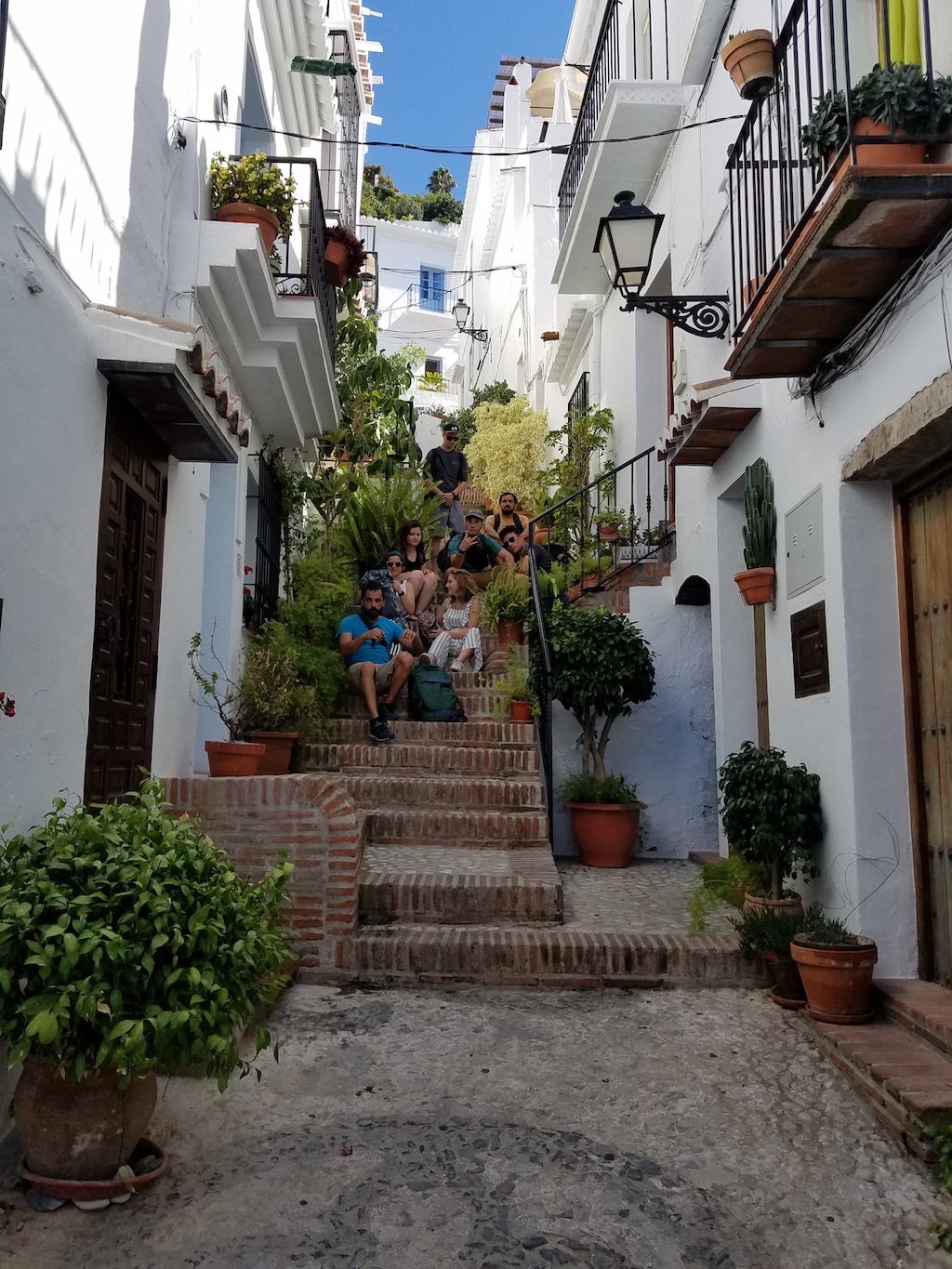 Fernando, Pedro, and the rest of the gang in Frigiliana.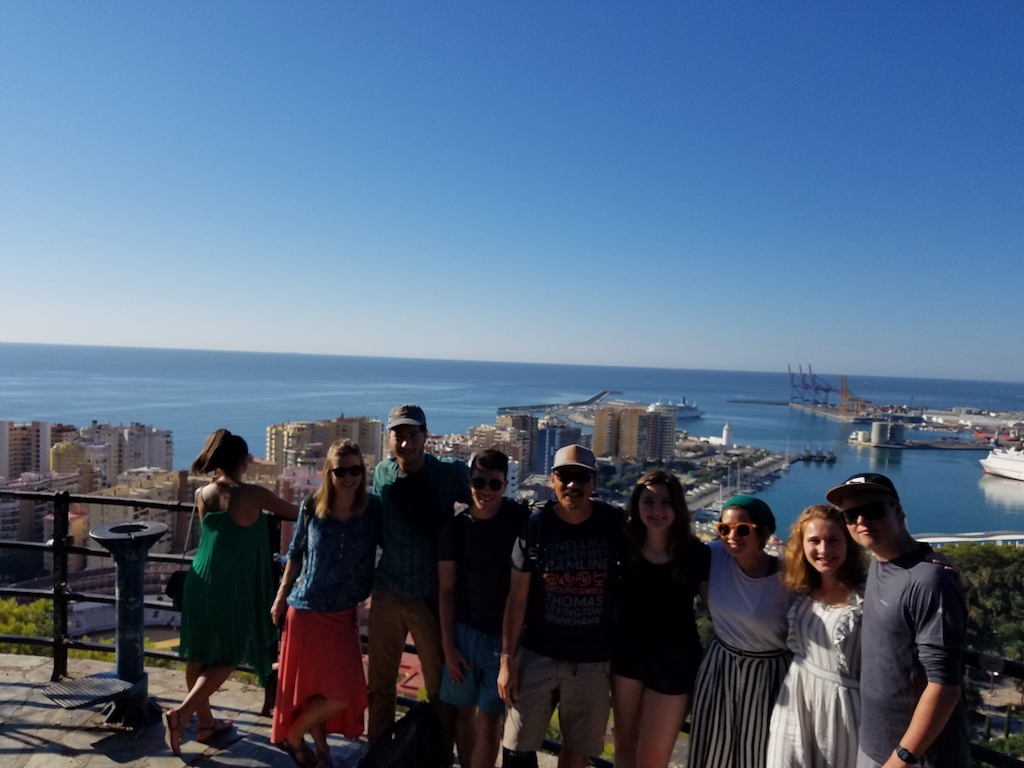 The cliche scenic tourist photo.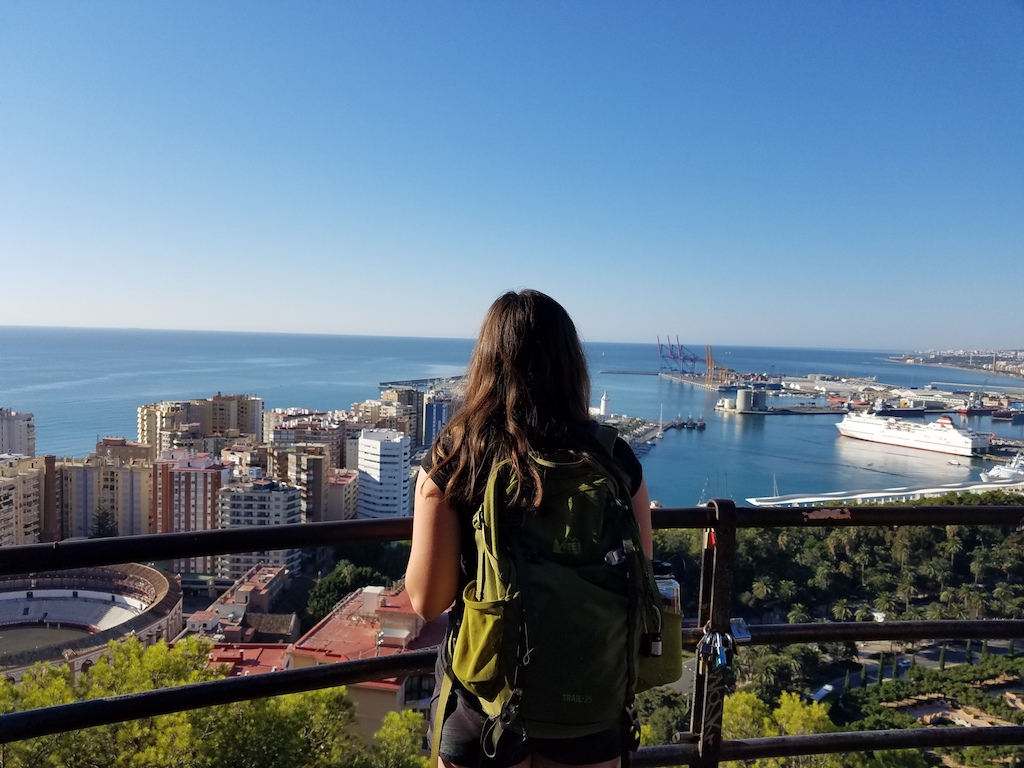 Em taking in Malaga.