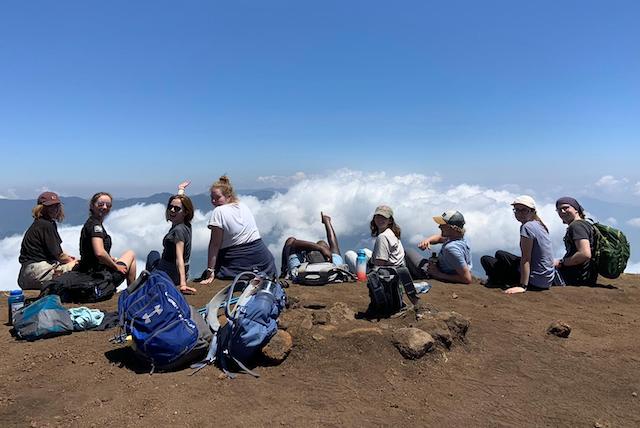 Written by Daniella & Grace
On the 18th we got to settle into our family homestays. Bonding with these families, learning about their culture, customs and food have been the highlight of the trip so far. Each host family provides us with a roof over our heads and home-cooked food. And in return, Carpe students have the opportunity to connect with the family (and are responsible for being home by seven o'clock!). As students, we have been able to have conversations with our homestay families about women's roles in Indian culture, the struggles they face as Muslims in India today, and about the rich history India has to offer.
My homestay mom's name is Shabana – "Shabu" for short – and she's been amazing this past week, cooking delicious meals every day, teaching us about her life, culture, and religion, and making us feel at home. It's bittersweet since the feeling of home and family is soothing after two weeks away, but at the same time witnessing the family dynamic that reminds us of our families on the other side of the world makes us realize how much we love and miss our parents, siblings, and loved ones. I'm grateful I had the opportunity to immerse myself in the beautiful culture here in Kochi and to get to know Mama Shabu, Papa Babu, Yaser, Raisa, and Fiza.
Here in Fort Kochi we have been taking classes that have been equally exciting as the homestays, as we have had the opportunity to workshop with local yogis, martial artists, dancers, painters, and an Ayurvedic doctor. All of us have been expanding our horizons, honing in on new skills, and having a blast.
We will be sad to leave our homestays and teachers behind but are excited to see what the rest of India has in store.