Written By Ashley and Gemma
Aloha! Our first week began on an unsuspecting note of arrival dates due to the weather in Dallas. After officially gathering as a full group on Camp Olowalu, we dove right into orientation with lots of swimming, learning, beach time, camp exploration, and fun! One morning we went sea-kayaking from shore and snorkeled in the neighboring reefs. Two highlights from that morning were sightings of an eagle ray and numerous sea turtles – right out of a scene from Finding Nemo! Another night at camp, a woman living on the island, "Harriet", spoke to us about Polynesian navigation techniques and ways of life using patterns from the stars. As the week progressed our cooking techniques improved along with our friendly connections as a group. On Wednesday, we packed up and traveled to a permaculture farm 30-minutes out from camp on a volcanic mountain, named "Haleakala". After arrival, we set up camp and met with the head farmer and owner, "Evan," who explained the sustainable ethics of his community-oriented farm.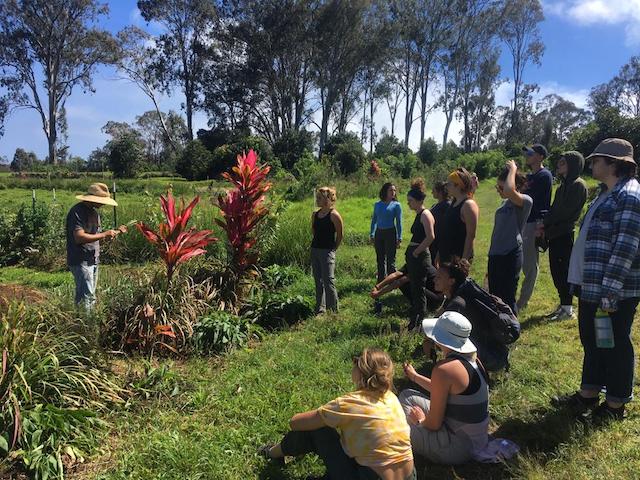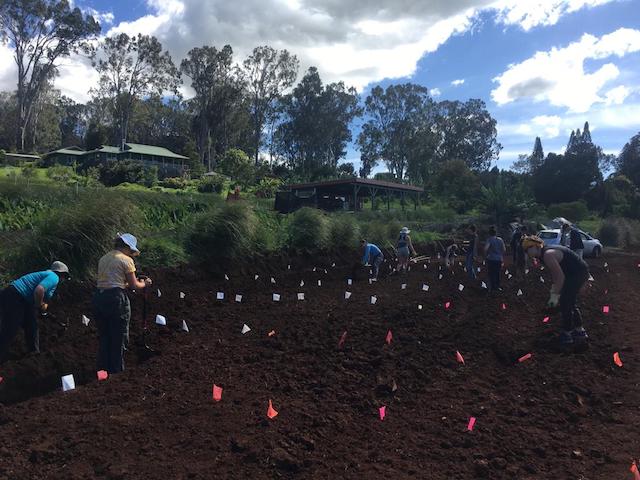 On day two at the farm, we got our hands dirty and dug-out raised beds in one of the garden plots. We continued to mesh as a group, playing many competitive rounds of banana-grams, hearts, and "Werewolf" (ask your camper about that one). On Friday we were joined by a regenerative agriculture specialist, Jenny Pell, who explained in further depth the intricacies of permaculture, ways to practice it in our daily lives, and occupations for those interested in following their passion of regenerative agriculture. In addition, she brought her 13-year-old son, "Wolf," who was a huge hit among the group with his intelligent and witty attitude. Through experiential learning, we built our own permaculture-based societies out of mulch compost piles, exemplifying the knowledge we've learned at the farm and with Jenny. On Saturday, we went to town – exploring a local thrift store in celebration of Chloe's 19th birthday! At night we surprised her with a group birthday sign and song, finishing out the exciting day with ice-cream cake!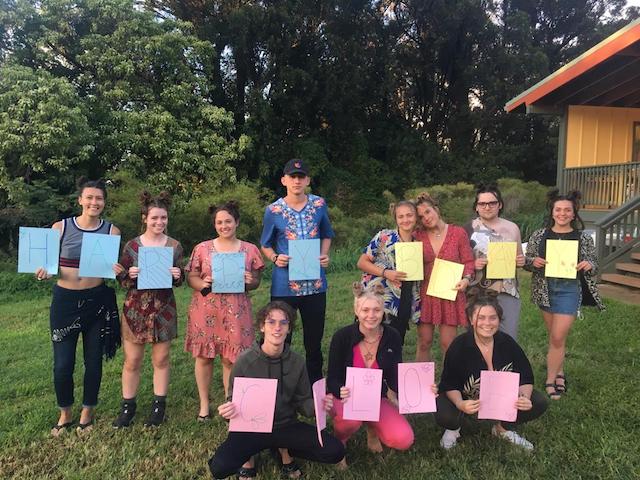 We're excited for the upcoming weeks and are thrilled with the positive, humor-filled, enthusiastic, and loving energy that our group has cultivated.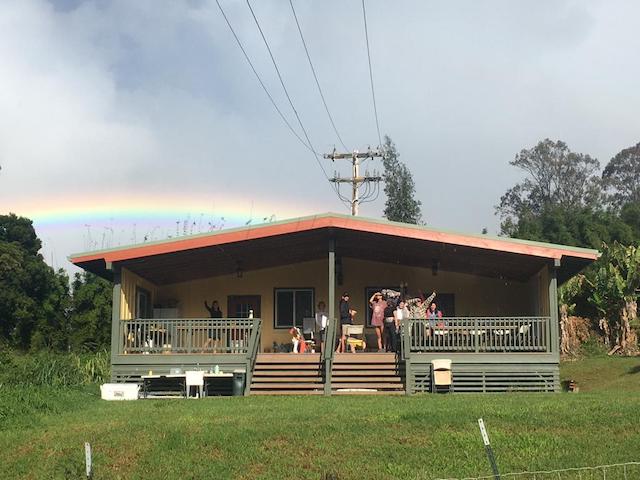 A glimpse at farm life: