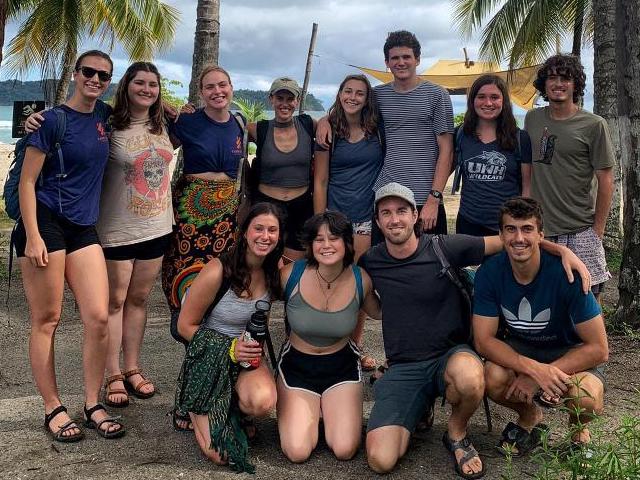 Written by Alex & Claire
Hey Quetzal Family & Friends! It's Alex and Claire, here to update you about our last week in Costa Rica- one of our busiest weeks yet!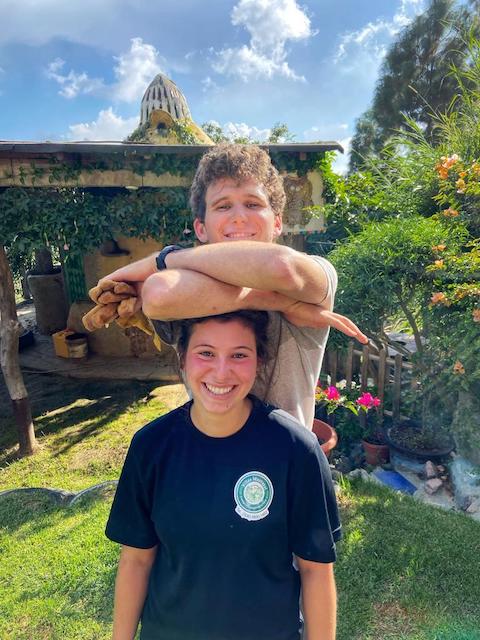 After saying goodbye to our man Stwarth and all the turtles with a final "Turtle Vibes!" chant, we had a pretty short drive to Samara. The group had an hour of free time to explore the city before meeting with our yoga instructor, Amber, for a delicious lunch on the beach! Then we headed to Colina Del Mar to get settled in our rooms before our first yoga class. We filled out a survey of our intentions and interests for the retreat, did some breath work, a short meditation, and many sun salutations as we watched the sky turn orange- ¡Qué bonita! We all headed to dinner at a small Soda feeling relaxed and hungry! Concluding the night with a personal reflection about the halfway semester point, we then all crashed in our comfy hotel beds.
For the next two days of our yoga retreat, we had an 8 am Hatha yoga active class followed by lunch and free time in the city center. The best buys included sarongs and kombucha from an organic market (it was a very touristy town). Our 4 pm yoga class on both days were a slower paced Yin style, with meditations and long pose holds. We learned so much in our few yoga classes, from mindfulness & manifestation to the chakra system. It was the perfect way to reset after a few days of burn out at the turtle refuge and reflect before heading to Guatemala.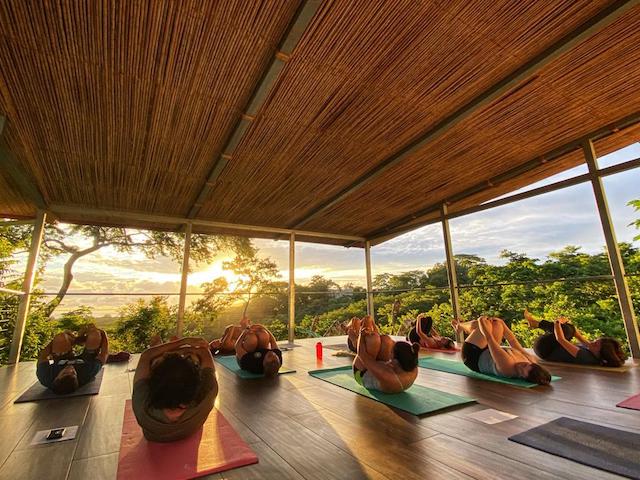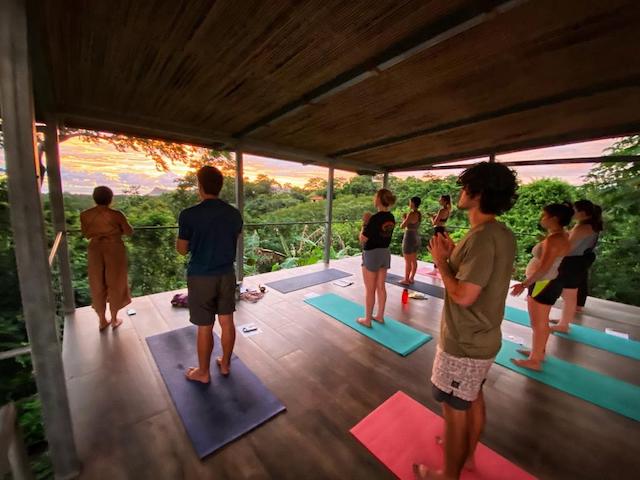 The highlight of our free time was Alex's surf lessons. He was able to coordinate renting some boards for a cheap price, and then helped everyone one-on-one in the water. Alex had the perfect combination of patience and encouragement as he helped many of us first-time surfers to stand up and catch some waves! Shoutout to Jill, Spencer, Ethan & Ryan for catching their own waves and not needing much help.
Our second night after yoga & dinner, we had a meeting to reflect about group dynamics. It was a very emotionally intense time for the group, as we realized we have a lot of issues that we need to work through as we continue with the rest of our semester. People shared things they wanted to get off their chests with anonymous notecards and gave suggestions about how to move forward. While heavy, we ended the discussion with a symbolic tying of thread around our circle and making it into bracelets.
For our last night in Samara, we dressed up and enjoyed a gourmet dinner from Casa Manigua catering. We expressed our gratitude to Amber for guiding us through a relaxing retreat and Shelley for hosting us at the stunning hotel. It was a great celebration to wrap up our time in Costa Rica!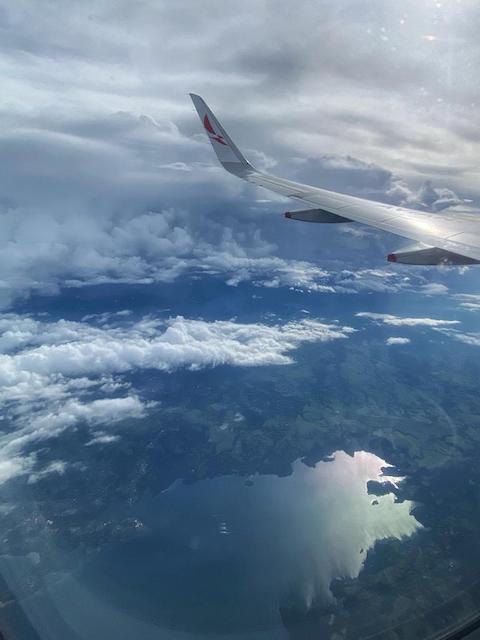 The next morning, we were up at dawn to be on the road by 6:30 am to begin the five hour drive to San Jose Airport. The vans were mostly silent as people utilized the time to sleep more. Passing through the airport was relatively smooth, except when Ethan, Spencer, and Claire were forced to take a shuttle to get COVID tested because the airline would not accept copies of their vaccination cards 🙄 All was OK as their results came back negative and they met up with the rest of the group at the gate. The flight was easy breezy- only an hour and a half- but another long van ride was in store as we got stuck in a ton of traffic on the drive from Guatemala City to Antigua. We then dropped our backpacks at the hostel and booked it to dinner, as it was already 8:30 pm! Nothing like a 14 hour travel day! We paid the price of being gringos at the restaurant when we spent 30 USD on bottled water and didn't realize until getting the check… Everyone chilled back at the hostel, prepping with limited Wifi for our first independent day of exploration.
We started our free day in Antigua all together with a desayuna típica, and then hit the cobblestone streets for adventure! There was so much to do, from ruin tours to walking through a farmers market to trendy vegetarian restaurants to shopping from local artisans. Take a look at everyone's favorite part of the day below!
Alex- fast food restaurants for the first time in a month and a half
Claire- talking to all the friendly vendors at Caoba Farms farmer's market
Emma- touring Santa Clara ruins
Ethan- visiting a museum about the history of Guatemala
Jill- trying locally made honey at the farmers market
Maddi- playing a board game on the rooftop of the hostel
Maya- getting lunch at Union café
Michaela- hanging out & watching sunset on the rooftop
Rosa- touring the missionary ruins and learning about Santo Hermano Pedro
Spencer- walking around the city
All in all, it was a fantastic and tiring day of tourism. We had a few more hours of free time before leaving Antigua, so people utilized the time to explore a bit more. Rachael and Claire went to a yoga class entirely in Spanish led by a super intense instructor with a whistle- it sure was an experience to remember! Others enjoyed coffees and strolling before our van ride. We're currently writing this as we drive to Comalapa where we will begin our work with Long Way Home. More coming soon!