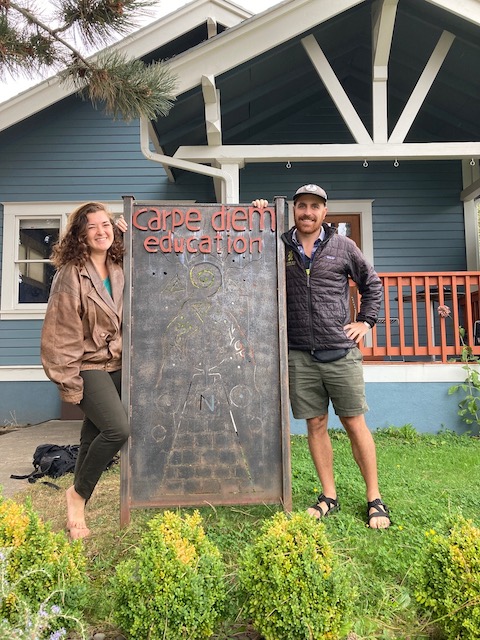 Hello Meraki Crew and all who will be following and supporting us on this journey!
With the excitement of our semester just around the corner, we are so excited to be writing this first blog. Although the students will be the usual voice on the majority of the blogs throughout our adventure, you will be hearing from us periodically too.
So, who are we?
Enter Adam and Mara, the Carpe Diem Educators who will be helping to navigate this journey and the learnings that inevitably lie ahead of us!
So many things to think about: island sunsets, sustainable farms, gorgeous mountain trails, and 12 strangers coming together to spend three months traveling and growing together.
As we think about all these different experiences we'll have, and all the different material things to pack in our bags in order to best prepare for those experiences, we are also packing our metaphorical bags, preparing ourselves for the fun, the challenges, and the eye-opening, mind-blowing, and life-changing moments (no expectations…).
The anticipation is just as much a part of a trip as the trip itself, so enjoy those daydreams, those last minute sunscreen purchases, and those precious moments with your loved ones.
We can't wait to share this experience with you, so stay tuned for more to come!
Your Carpe Diem Meraki OEs,
Mara and Adam