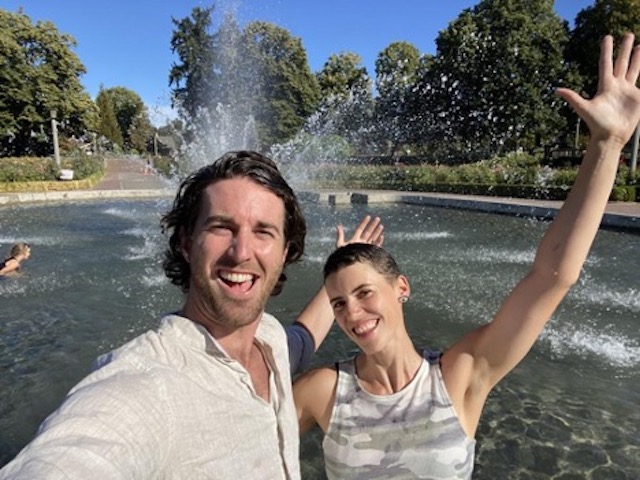 Hola Grupo Quetzal & friends & family!
This is your Overseas Educators, Rachael & Ryan, writing from Portland, OR where we are in the midst of training. We started out camping with the other OE's and HQ staff at the gorgeous Trillium Lake under Mt. Hood where we spent a lively and lovely couple days getting to know each other, learning about Carpe Diem stuff, swimming in the lake, and hanging around the campfire. We have transitioned to the city where we are diving deeper into trip prep and still finding time to enjoy each other, take photo shoots among the summer flowers, get our fill of delightful Portland food, and soak in this transient community before we take off on our various trips!
As a community we have practiced budgeting, went over emergency response procedures, discussed learning objectives, refreshed ourselves on CD policies, went over our itineraries in depth, talked about diversity, equity, & inclusion, mental health, and lots more. It has been a full week and we are ready to jump in with you!
Our departure is right around the corner! We are so excited to meet you and embark on our adventure! Can't wait to eat all the tropical fruits, swim under beautiful waterfalls, learn some Spanish, and share lots of laughs and conversations.
We hope you are enjoying these last precious days with friends and family, eating the foods you love, taking some deep rest and relaxation, and tying up loose ends. Can't wait to see you all at the Hilton Newark Airport Hotel Wed Sept 15th! We will be there by 4:00 pm!
Hasta pronto!