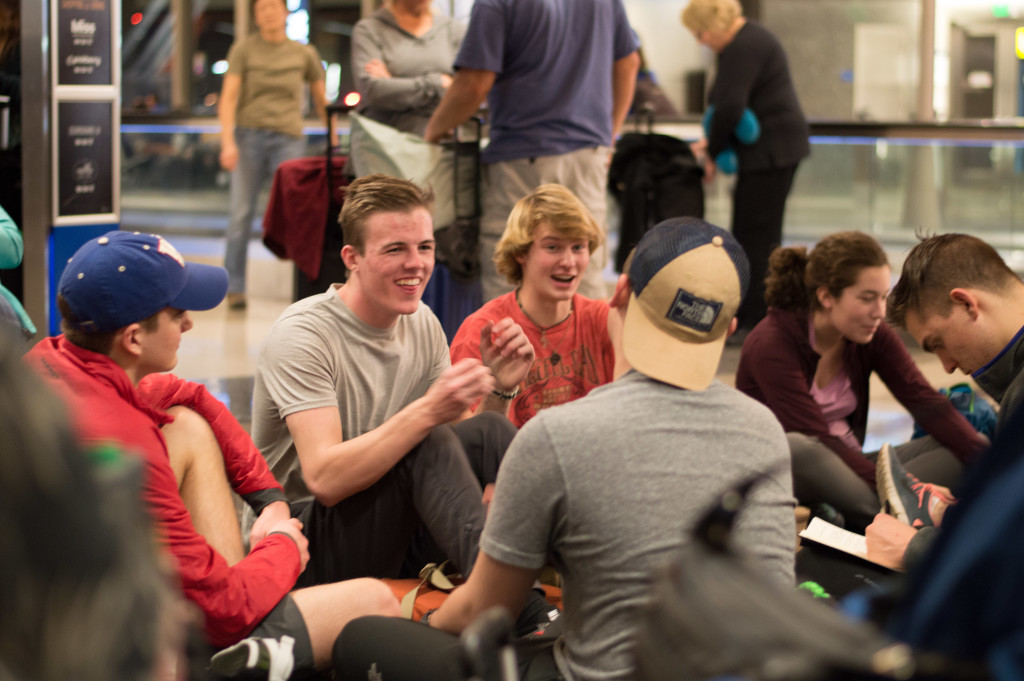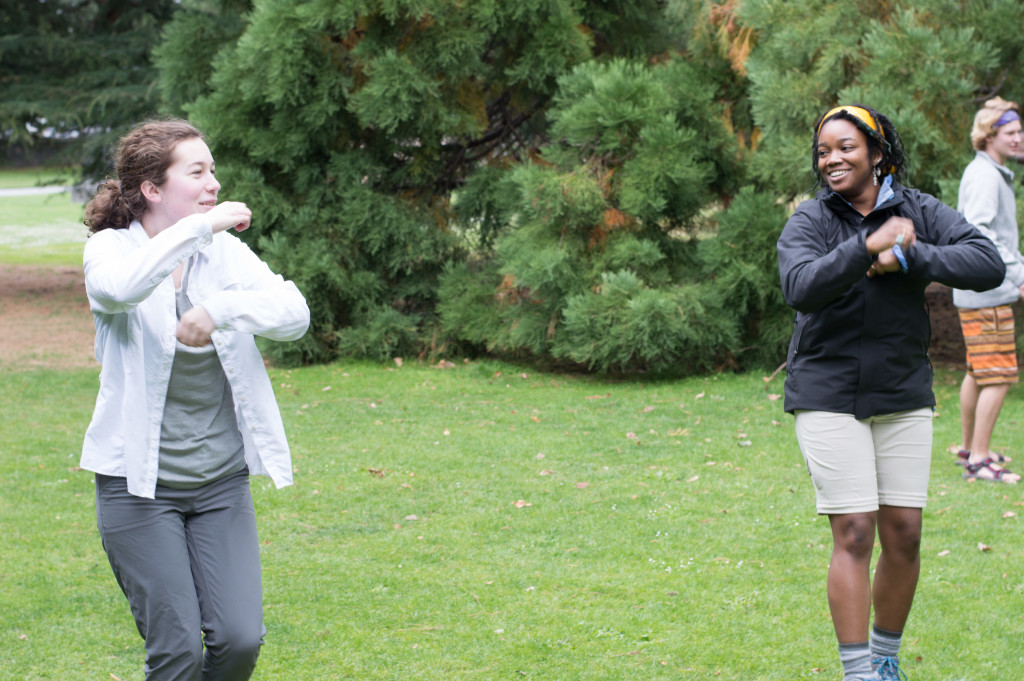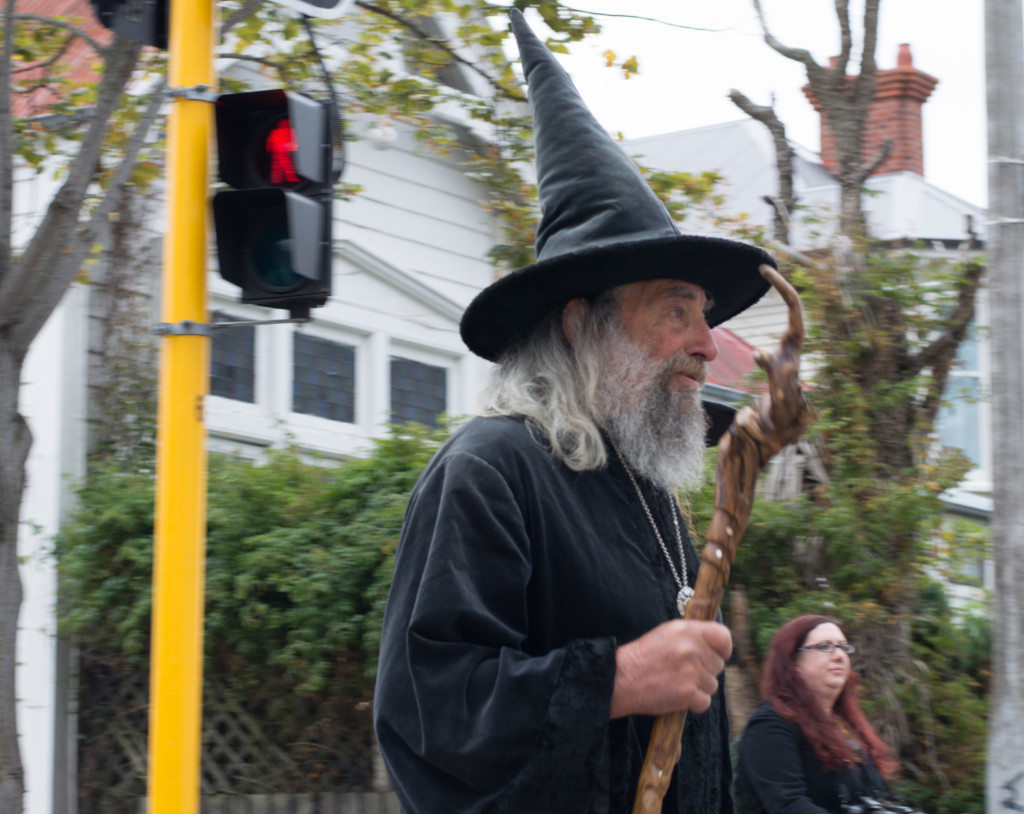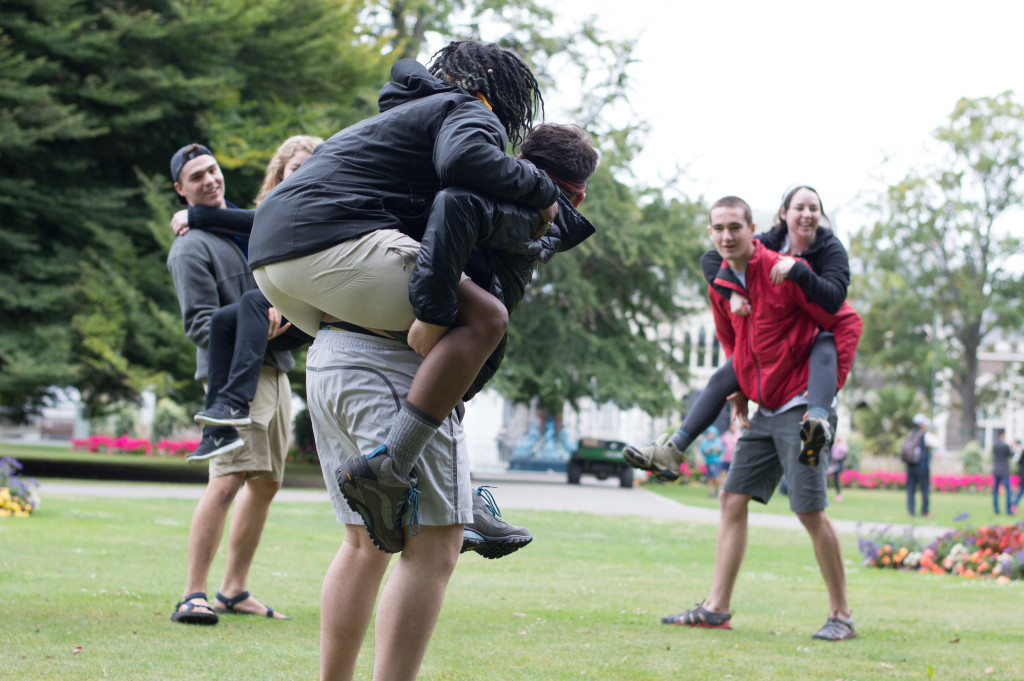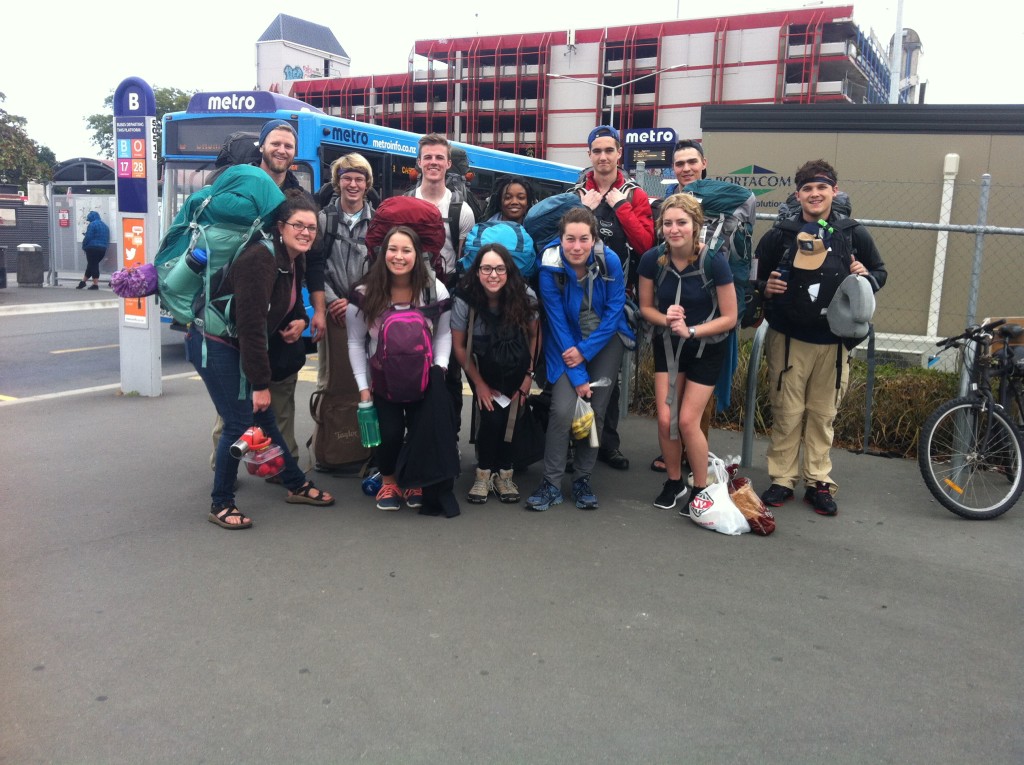 ng
Hello from tomorrow family and friends! We've all been loving our time in New Zealand so far! We arrived in Christchurch a bit groggy and confused to have skipped a date on the calendar altogether, but after a good night's sleep we were excited to get started exploring a new city. It's certainly an interesting time to be in Christchurch, since the earthquakes in 2011 leveled almost all of the buildings in Christchurch Central. The city is making the most of the opportunity to rebuild though, with a full redesign in progress and a pretty awesome display of street art throughout their downtown area.
We got started with a pretty hilarious ugly face contest in the botanical gardens, followed by some more get to know you activities and group building exercises. Never a dull moment in Christchurch however, since we were treated to awesome jazz funk music coming from a nearby concert, loud cheers coming from the Cricket World Cup being played in a local stadium, and a surprise visit by the Wizard of New Zealand (Yes, New Zealand has a Wizard. Seriously.).
The next day we got to explore Christchurch on our own and practice our travel skills with a scavenger hunt. It was great to see more of the city, including the New Brighton Pier and the RE:START mall built entirely of shipping containers. Christchurch is a town with a lot of character and resolve, and while we would love to spend more time here, we're already off to our next stop-the Rapaki marae where we will spend time living with a Maori community and learning about their culture and history.
So far we are loving getting to know each other; we've been bonding over games of shuttlecock (youtube it, we're totally as good as the guys you'll see on there) and tackling our stage fright together (we have to sing a song for the opening ceremony at the marae!!!) We can't wait to see what else the trip has to offer!
Much love to everyone back home! Until next week!