Written By, Doug Zaideman
Taking a Latitudes Year with Carpe Diem allows you to build upon experiences you had during your group semester, carrying those skills and lessons learned over to an independent gap semester spent volunteering for an international organization, a Focused Volunteer Placement (FVP). In addition to where Carpe travels during group semesters, our Latitudes Year programs partners with organizations in over 20 countries worldwide.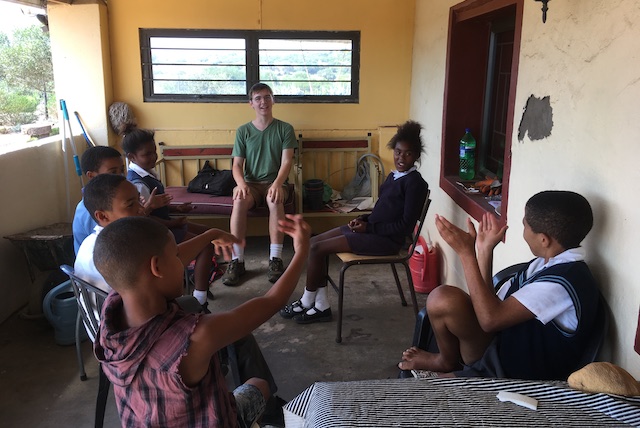 Finding A FVP
When you sign on to participate in Carpe Diem's Latitudes Year, you are introduced to your Latitudes Year Coordinator the summer prior to leaving for your group semester. The two of you meet over Skype a few times and start discussing your interests and goals for the spring semester. Your coordinator is familiar with dozens of organizations and will use your feedback to start presenting FVP ideas for you to look over. Your Latitudes Coordinator is a key resource in this process, however deciding on a placement is ultimately on the shoulders of the student and without a dedicated approach it can be a more challenging and stressful experience. It should be a really fun process, take initiative and enjoy it!
You can take a lot of pressure off of yourself by doing as much as you can to prepare before leaving on your group semester. Putting together a resume and cover letters to submit along with an application is much easier done from your home than in an internet cafe in Thailand! If those types of things are new to you, we are here to help!
You will have the opportunity to review several organizations, reach out to past volunteers, and use the experiences you are having while on your group semester to help make an educated decision on where you would like to spend the spring. Most placements are finalized by mid November, so you have 3-4 months to come to narrow down your choices and make a final decision and apply. It's not a given that you will be accepted to volunteer at your top choice, many factors can affect whether or not they are able to host you any given year, so it's a good idea to give it some good thought before you find your options more limited.
Did you know: Students have found their own FVPs before? It's true! If you have a specific field or organization you want to work in, you and your Latitudes coordinator can look into working with a new partner organization and we will do our due diligence to ensure that it would be a good fit for our Latitudes students.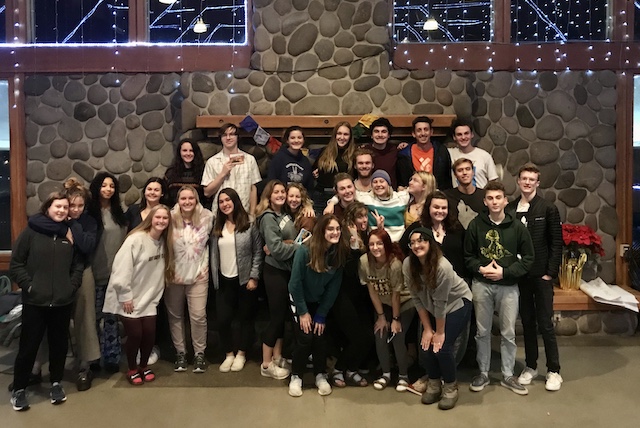 Pre-FVP Orientation
Preparing to set off for a 3 month gap year trip on your own is a whole lot different than getting ready for your group semester. To set everyone up for success, Carpe Diem holds a student orientation for the entire Latitudes Year cohort just outside of Portland, it's a fun time! There are always plenty of happy reunions with students from your own group trip, and it's also a chance to get to meet students from other group semesters who are also setting off on FVPs of their own. We're always well fed and surrounded by beautiful Oregon nature, usually with a fire roaring and plenty of stories from the first semester being told.
Two days are dedicated to reviewing risk management and emergency response protocols, discussing conduct standards and realistic expectations to set, setting goals and intentions as international travelers and ambassadors, and answering any questions you may have as you prepare to set off.  Workshops are led by various members of the Carpe Diem community who have a wealth of international travel experience and want to see all of the students be successful.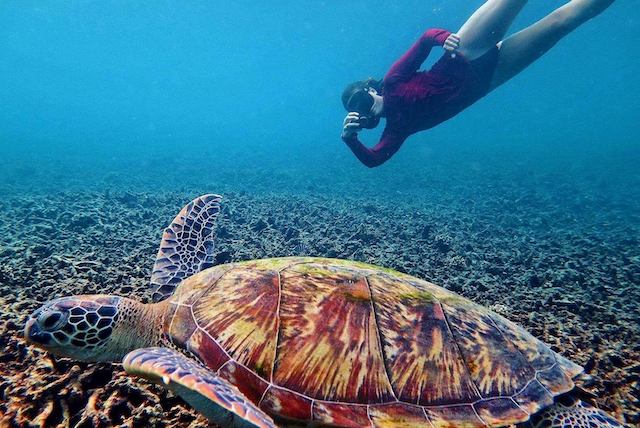 Life At Your FVP
Despite setting off on this adventure "alone", remember that you're actually going to join an already thriving community. Whether you are SCUBA diving in Thailand, working at a wildlife rehabilitation center in the Amazon, or living on a permaculture farm in Costa Rica, you can bet that you will be surrounded by passionate people that also want to dedicate themselves towards a good cause. Each placement has specific people that you will report to and you'll be working with whoever else happens to also be volunteering there at that time.
No two placements are quite alike when it comes to your living accommodations while volunteering abroad. Some students find themselves in volunteer housing with several peers in a dorm like setting, preparing their own meals, while others will live in a private room of a family's residence, joining the family for most meals. Some are in urban settings, while others can be quite rural and isolated. If a student has a preference for any type of living situation, that is a great thing to discuss with your Latitudes Year Coordinator, even if you're learning it while on your group semester. 
Even though the organizations Carpe Diem partners with are highly trusted and capable to safely and successfully guide you while on this journey, any time you travel across the world to work and live in a new environment, it can come with some challenges. One of the things that students often bring up is a sense of loneliness, or struggles fitting in, almost always within the first few weeks of the spring semester. This is NORMAL!  You're encouraged to bring up any of these feelings with your coordinator during your frequent check ins. Feelings or situations like that are surprisingly common during your first time traveling abroad independently, and discussing it can be a great way to address it. Students very rarely decide to come home, and often work through any challenges to go on to have the greatest experience of their lives!
Some past students have stressed about making the "wrong choice" when selecting a FVP, but the truth is that you can make the most out of your FVP wherever you wind up. All of our FVP partner organizations are well vetted and many of them have hosted Latitudes Year students in the past, go into it with an open mind and positive attitude and give it all you got for the 2-3 months you are there!
Having worked with Latitudes Year students over the past few years, I can honestly say that the students who do a full year with Carpe Diem have a well-rounded and transformational experience. For me personally, I love it when I can see that personal growth take place over the course of a year. I've consistently seen students become more mature, professional, and independent individuals. Students develop passions for cultures, communities, social justice, and environmental causes that go on to fuel future studies and work experiences for years to come. 
If you are considering taking a Gap Year after high school or during college, and would like to learn more about Carpe Diem's Latitudes Year program, we'd be happy to talk with you more. We look forward to working with you!