Is this you? 
You're thinking about taking a gap year after high school or in college, so you start googling gap year ideas to find the best gap year programs, and what to do during your gap year to see what your options are. 
Maybe you also take a look at the gap year travel programs on GoAbroad.com or GoOverseas.com, read program reviews, and talk with friends who've gone on gap programs. 
Soon, you're super excited about taking a gap year and you become determined to make it happen, no matter what! But you're also completely overwhelmed by all of the gap year opportunities at your feet. In fact, after a little while, you begin to wonder how you'll ever be able to figure out which program is right for you. And then you start to wonder, if taking a gap year isn't such a good idea after all. 
Enter: our new (and totally free) Gap Year Planner! This tool will help you figure out what you most want in a gap year program so you can easily find the best one for you with ease.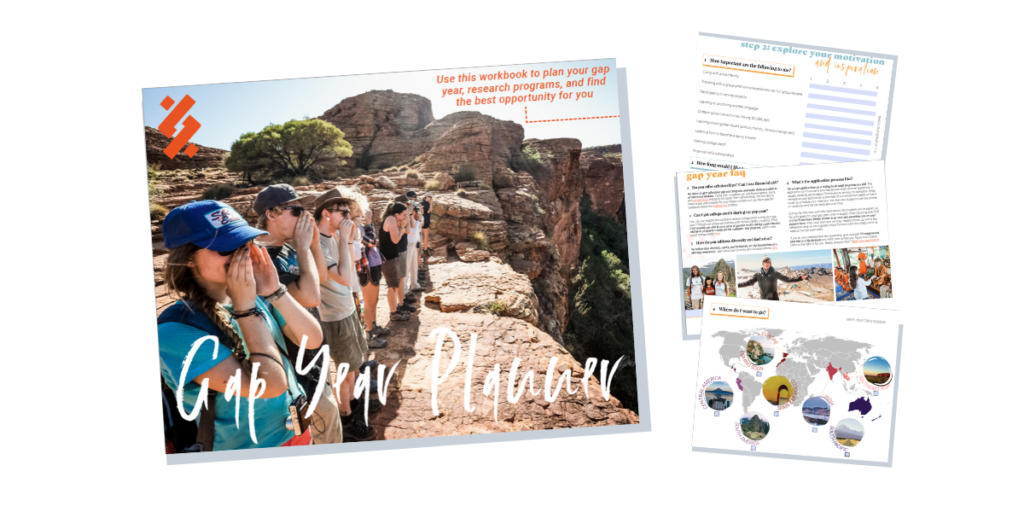 What's the Gap Year Planner? 
We know that deciding to take a gap year abroad is a big decision. We also know how difficult it can be to find the right program. The best way to find the right experience for you? Figure out what your priorities, interests, and education, career, and life goals are. Then you'll know exactly what to look for in a program. 
Our free Gap Year Planner guides you through a 5-step process that helps you do just that!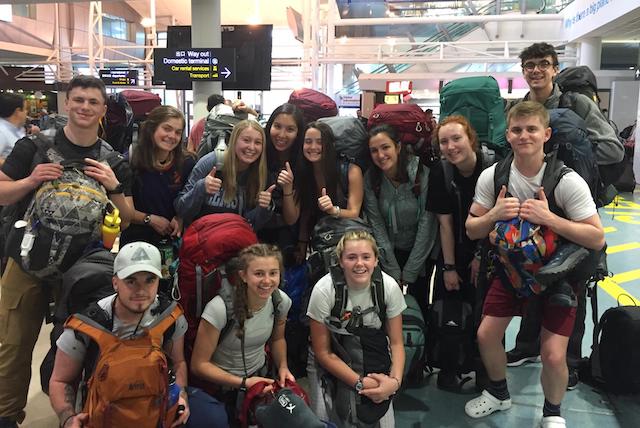 How to Use the Gap Year Planner 
1. Click here to download the free PDF.
2. Decide whether you want to print and fill it out by hand or type right into the fillable PDF online. 
3. Find a comfy chair and grab a tasty drink. Then…
Start with Step 1: Imagine the possibilities.
Reflect on the five questions in this step and then jot down your answers. As you do this, be sure that you're listening to your inner voice — not your parents', friends' or your teachers'. Use their thoughts, advice, wisdom, and vision for your future as inspiration but listen closely to what you envision for your future. 
Go to Step 2: Explore your motivation and inspiration.
This section helps you identify what you most want do, see, and experience during your gap year, and what part of the world you'd most like to explore.
Is living with a host family important to you? How about outdoor adventure? Do you want to earn college credit while on your gap year? Are you more interested in traveling in the southern or northern hemisphere? At the end of this step there's a short "mad lib" activity that will help you sum up what kind of gap year experience you want, and what you most want to get out of your time abroad.
Tip: sharing this section to your parents could help them get on board with you taking a gap year, if they're not quite there already.
In Steps 3 and 4, you have the opportunity to survey our gap year programs to see if we're a good fit for the type of gap year experience you're looking for. We also answer common gap year FAQ. 
The final step? Reach out to us for a sample program itinerary and to discuss what you discovered about yourself as you filled out the Gap Year Planner!
We're here to help you make your gap year dream a reality.
We're happy to talk with you about your gap year options and answer any questions you have about choosing a program, what it's like to travel abroad, talking with your parents about taking a gap year (we're happy to talk with them, too), applying to your favorite program, financing a gap year, how to earn college credit while traveling, and any other questions you might have. Contact us here!