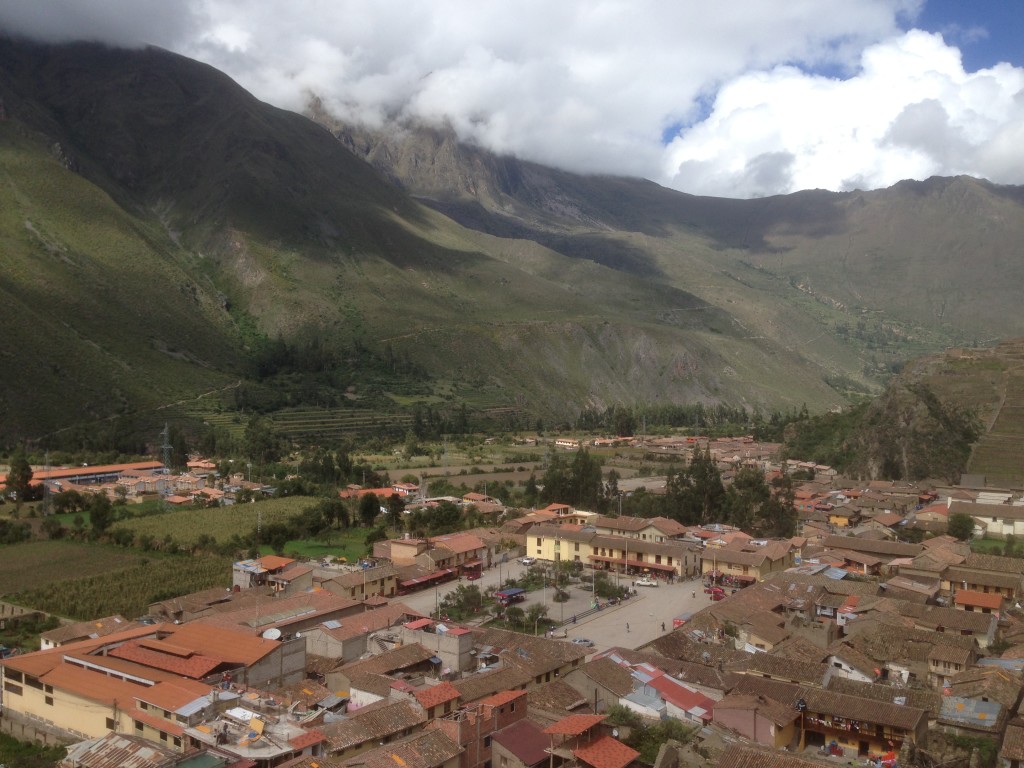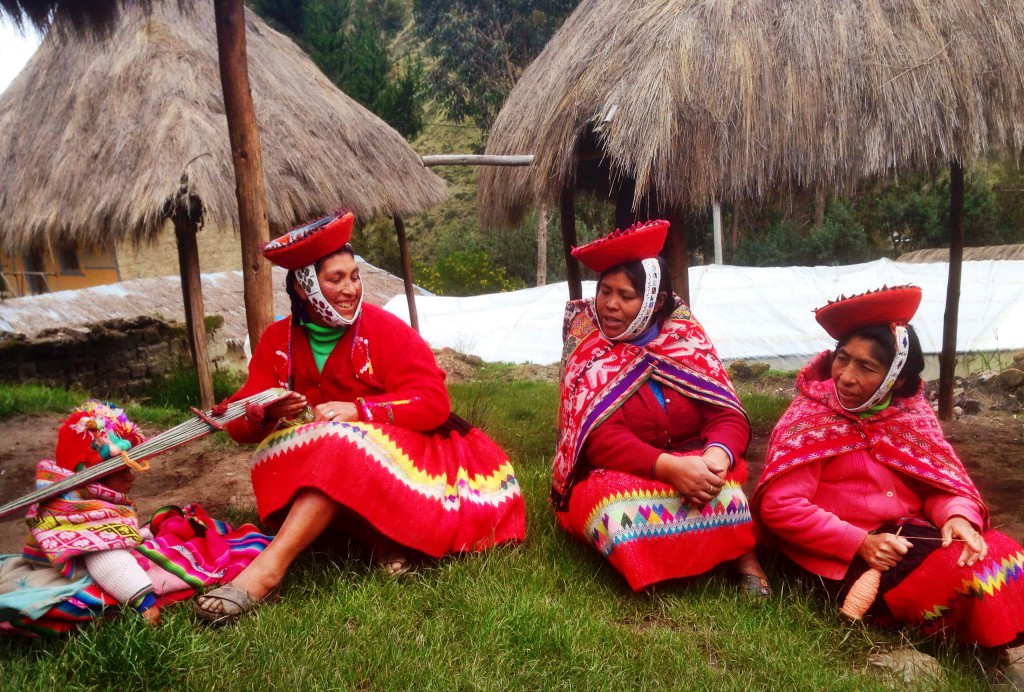 In a few short days I will have officially been in Ollantaytambo for two months. The time has flown by, yet I feel like I've done too much to have only been here for that long. Here in the Sacred Valley of Peru, Ollanta is a small pass through town for the millions of tourists that go to Macchu Picchu each year. It is an interesting mixture of rural and modern Peru. All the locals of this town of 2,000 people each other and it is not uncommon to hear people speaking Quechua, the language of the Incas, yet the sides of the plaza are lined with cafes offering wifi and pizza.
Here I work with an organization called Awamaki, which aims to revitalize the Andean weaving tradition as a fair trade organization. I work with the Sustainable Tourism branch of Awamaki, meaning I guide tourists up to the high Andean communities in order for them to gain a greater appreciation for the art form. Other Awamaki volunteers work in marketing as well as the women's cooperative program designing finished products with the textiles.
For the first month of our time with Awamaki we are required to live with a host family form the Ollantaytambo area. At first, I was not extremely thrilled with this option, as I had hoped for a little more independence. However, I was proved wrong and came out absolutely in love with my host family and so grateful for the Spanish leg up it gave me.
Now that I have surpassed a month I have moved into a room in a house rented out by mainly Awamaki volunteers. This has been a great opportunity to get to know the people I work with everyday a little bit better.
Even though Ollantaytambo has a lot of amenities for a town of it's size, it is still quite small and we often have to go a town over or even take a two hour bus ride to Cusco in order to get necessary items.
My daily schedule if I don't have a tour is:
Wake up between 8 and 9
Go to the office between 9 and 10
Answer emails until lunchtime
Make lunch at home or pick up an avocado egg sandwich at the market (for extremely cheap)
Work again until 5 or 6 and then make dinner with the roommates
If I do have a tour I meet my tour group at 9 and we drive about an hour up the mountains to return in the afternoon.
All in all I could not be more satisfied with my Latitude's Placement and am looking forward to the months to come!