By Overseas Educators Kate Abraham & Julian Hartmann-Russell
This week was our week in Baños de Agua Santa, a tourism-based town in the Sierra region of Ecuador. After a nine-hour bus ride, we arrived on Saturday night at Raíces Spanish School, where we would spend much of our time in the coming days. We were escorted to our temporary homes by our respective host families, in groups of two and three.
The following day, Sunday, was a free day for the students. We walked about and shopped with our host-family groups until 2:00, when we met up to make the hike up a mountain called Casa Del Árbol, a volcanic monitoring station which doubles as a tourist attraction for intrepid pilgrims who are willing to make the 3,000-foot climb. We came back both satisfied and exhausted and were treated to a hearty meal at Casa Hood, a restaurant with a variety of cuisine.
Monday was our first day of classes. The classes were twofold; four hours of learning Spanish, and two hours of teaching English to both children and adults. Time was allotted in between for eating lunch with our families. Monday night was Karaoke night to celebrate Naomi's 18th birthday. Highlights were Cole's spot-on performance of "My Name Is," by Eminem and Christian's miserable rendition of "Crawling," by Linkin Park.
Tuesday's schedule was the same in terms of classes, as students became more comfortable with their teachers. We spent that night at the hot baths after which Baños is named. The volcanically-heated hot pool was accompanied by cold pools, which students rotated between in order to relax their muscles effectively—a method which was patented by the ancient Romans.
Wednesday night was spent exploring the city of Baños. We traversed the streets and shopped for souvenirs at the myriad trinket-stores lining the sidewalks.
Thursday was another hot bath day. Relaxation was a necessity after managing classes full of boisterous niños and niñas.
Friday was the final day of classes, and students said goodbye to their teachers for the last time. A concert was being held that night to celebrate the opening of the new swim park in the city. The pools swarmed with people before any students could get in, and most went home to eat dinner with their families.
Saturday was another free day which, this time, was spent canyoning—repelling down waterfalls in climbing gear. It was a thrilling experience for all. We spent that night packing up our things and saying goodbye to Baños, as well as our families.
Baños was a town full of surprises and new experiences, and it gave us a perfect taste of day-to-day life in small-city Ecuador. Next stop: Arajuno Jungle Lodge, an eco-lodge in the rainforest.

One-on-one teaching time with Claire.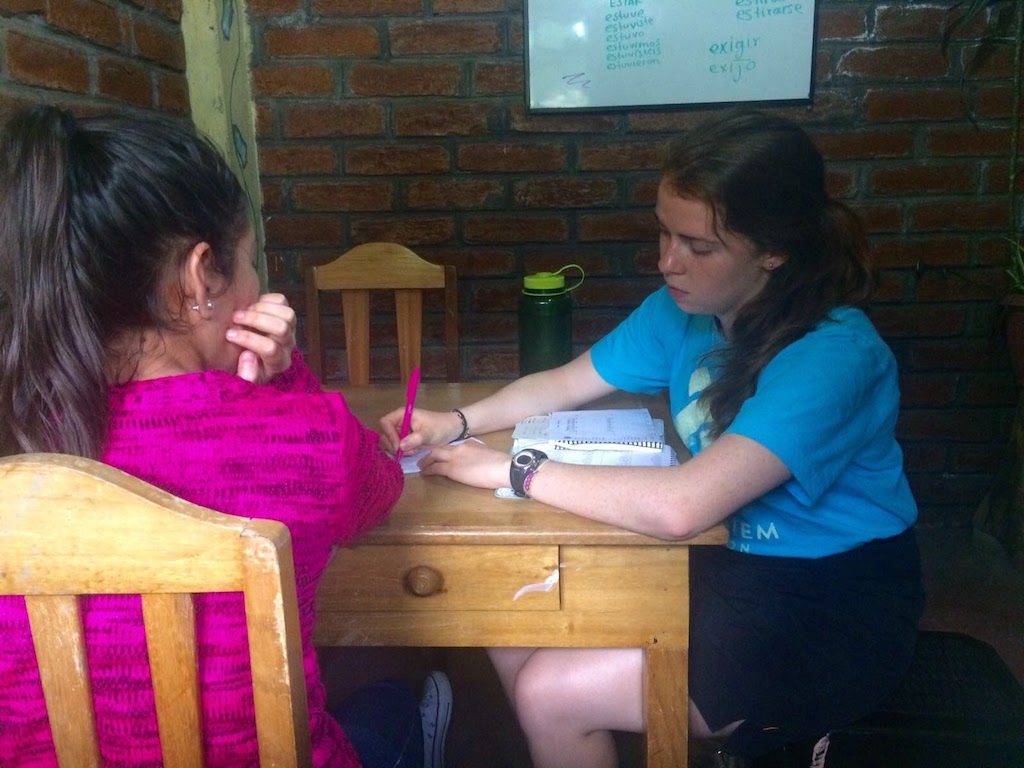 Christian descends a huge waterfall during our canyoning expedition!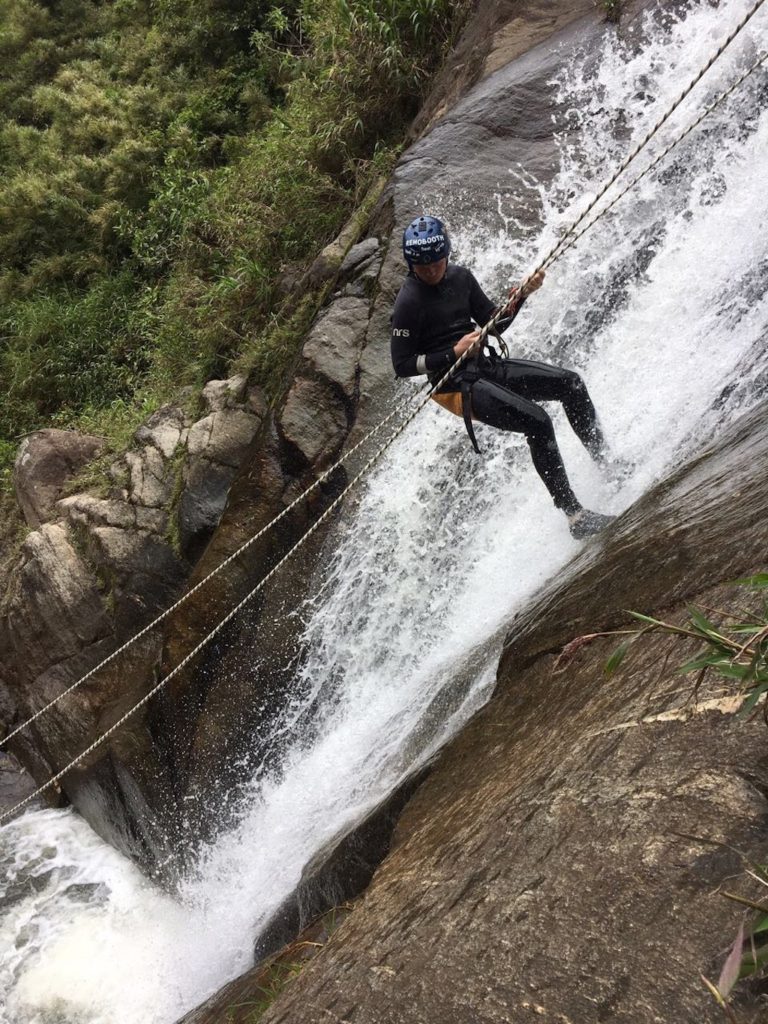 Chris and Matt conquer the waterfall.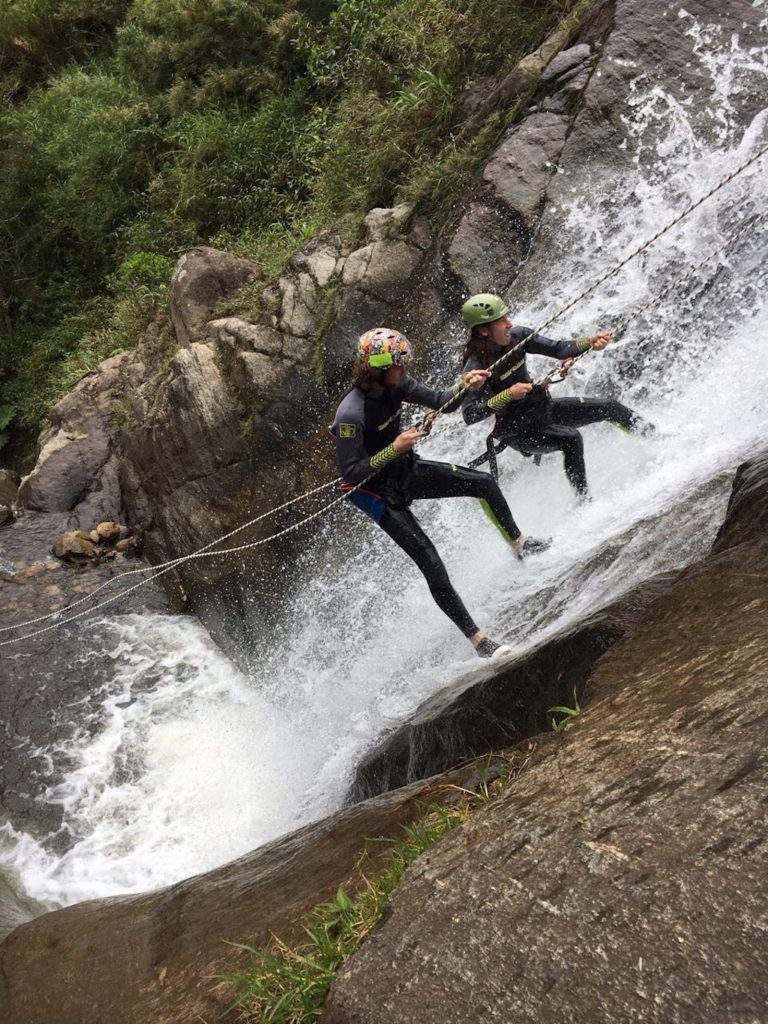 Modeling canyoning fashion at this year's Baños Fashion Week!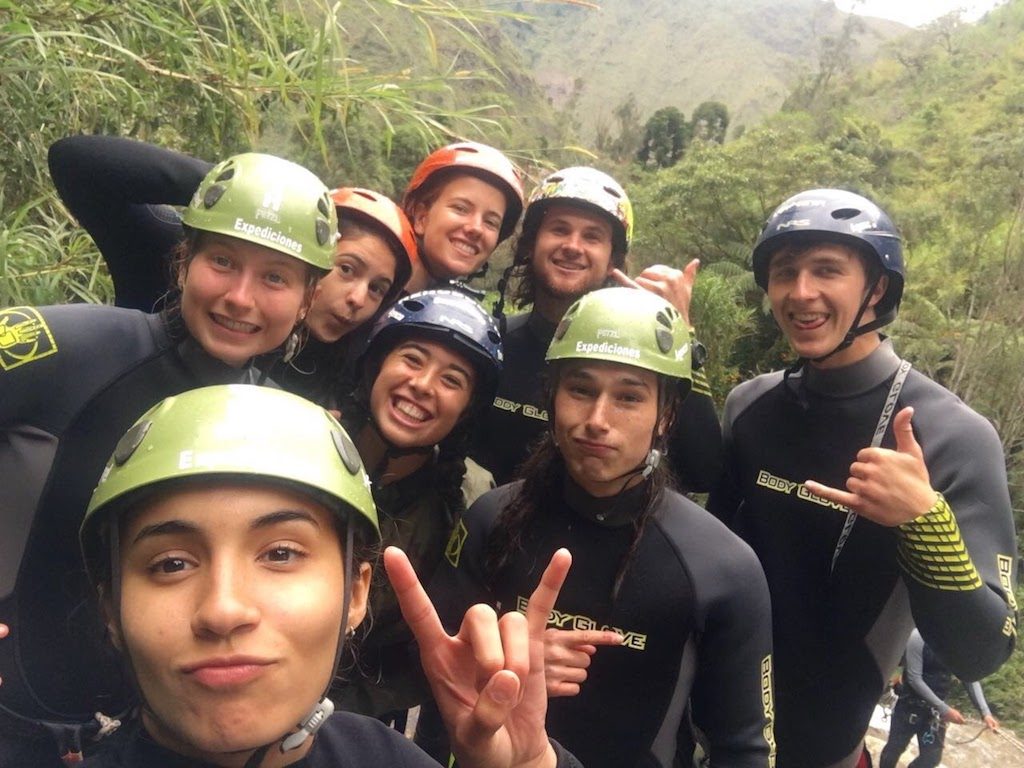 Squad goals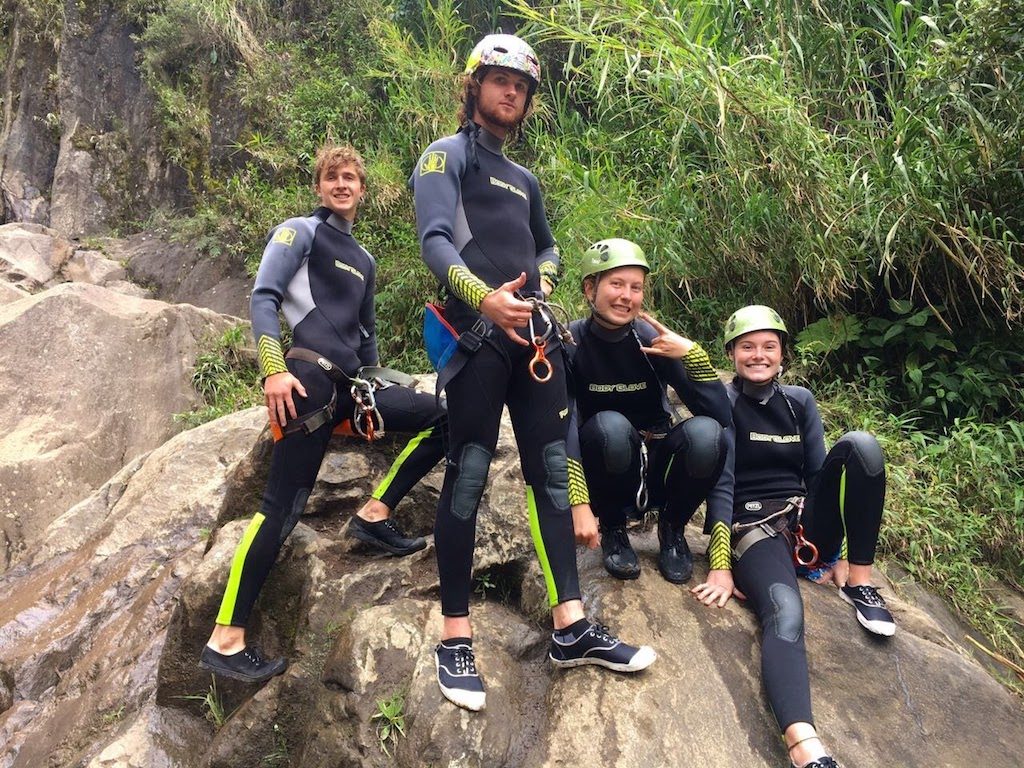 Renee portaging water bottles!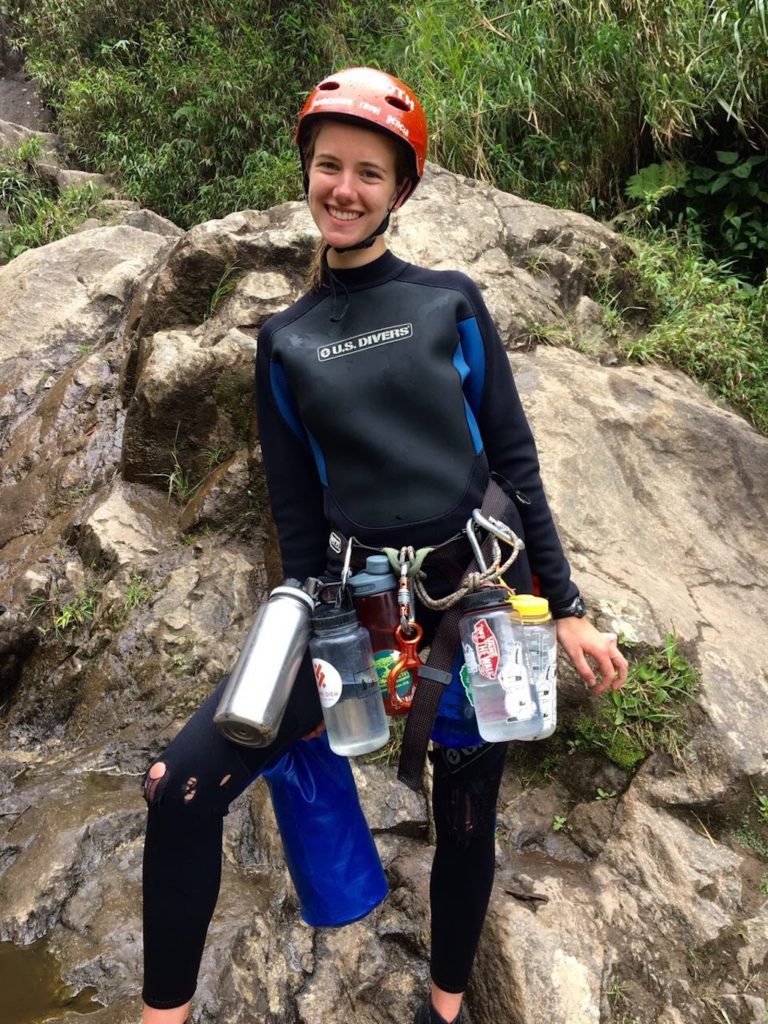 JK!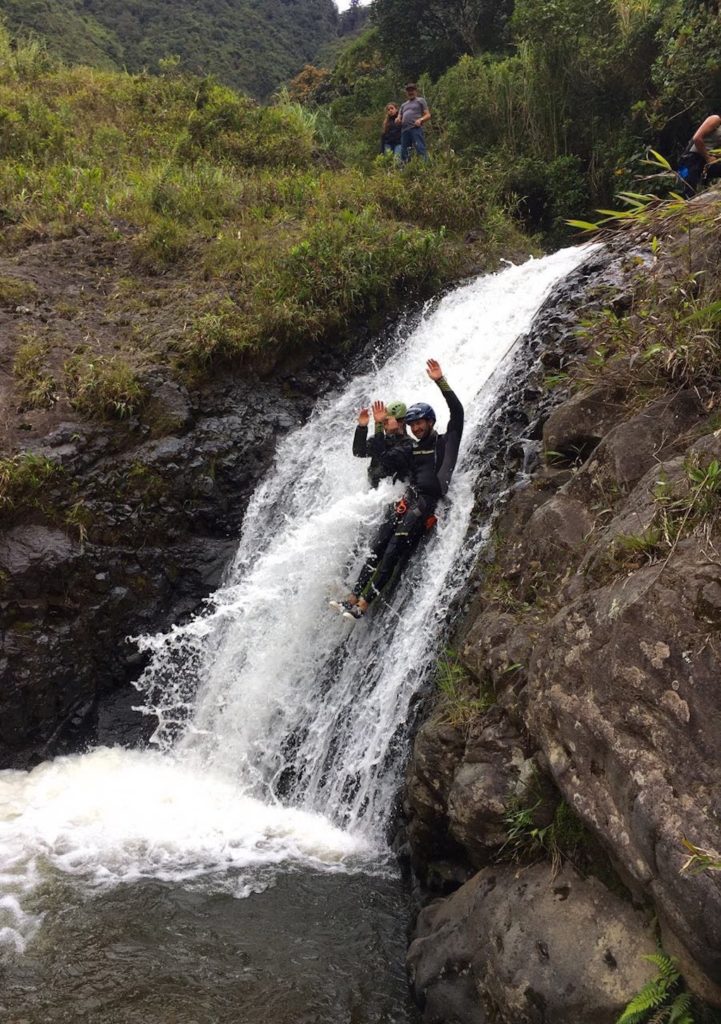 Waterfall hike during Spanish classes.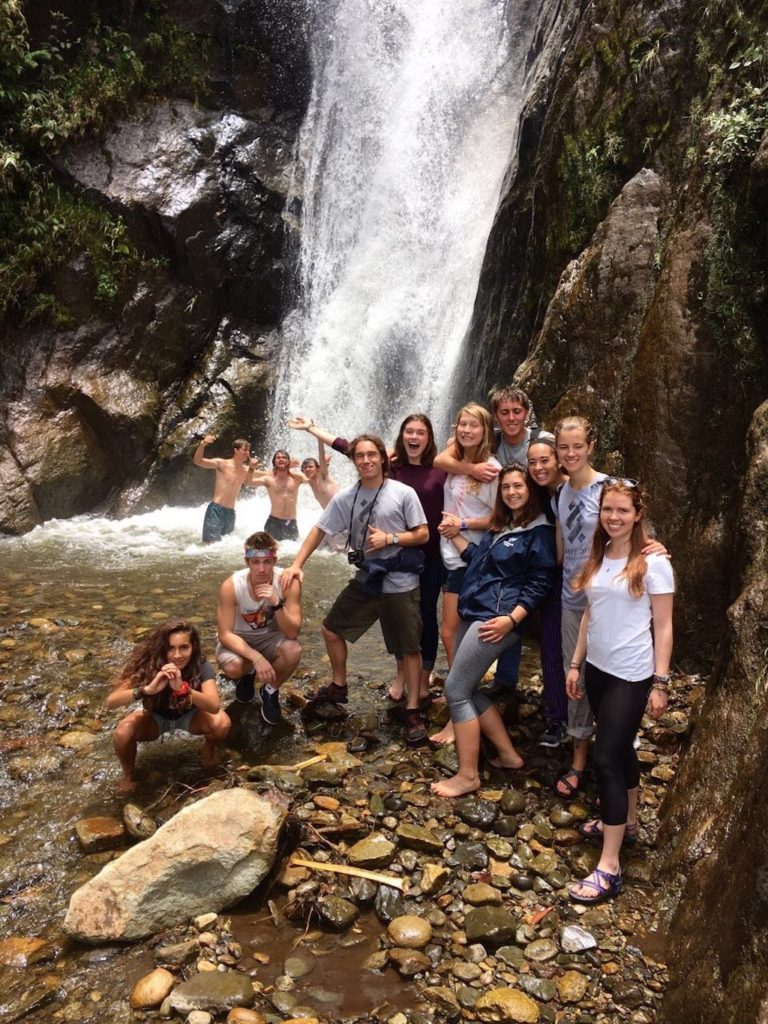 Renee teaching Spanish to her class of students.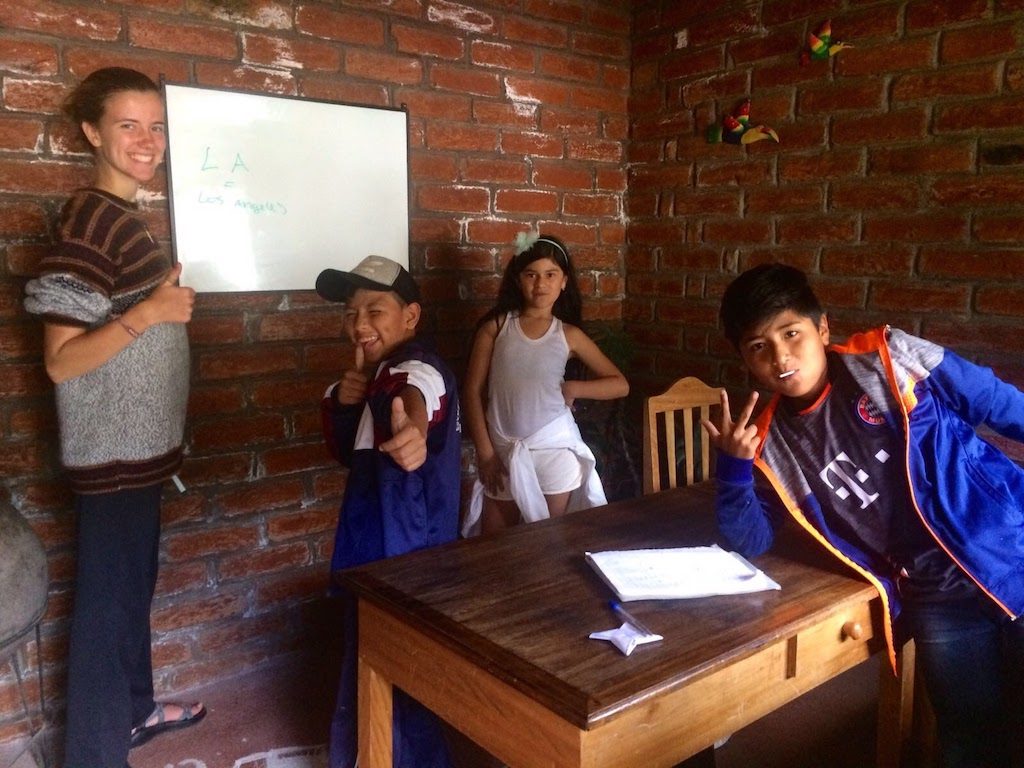 The group enjoyed views of Baños from the hike.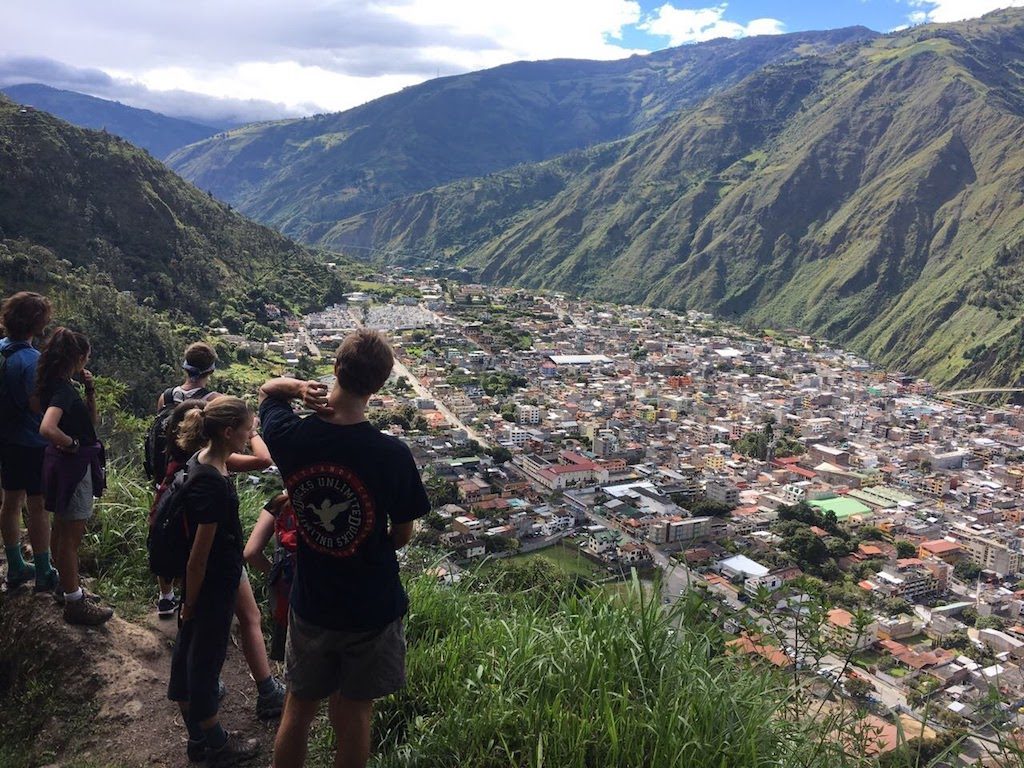 The group enjoying the sunny mountains.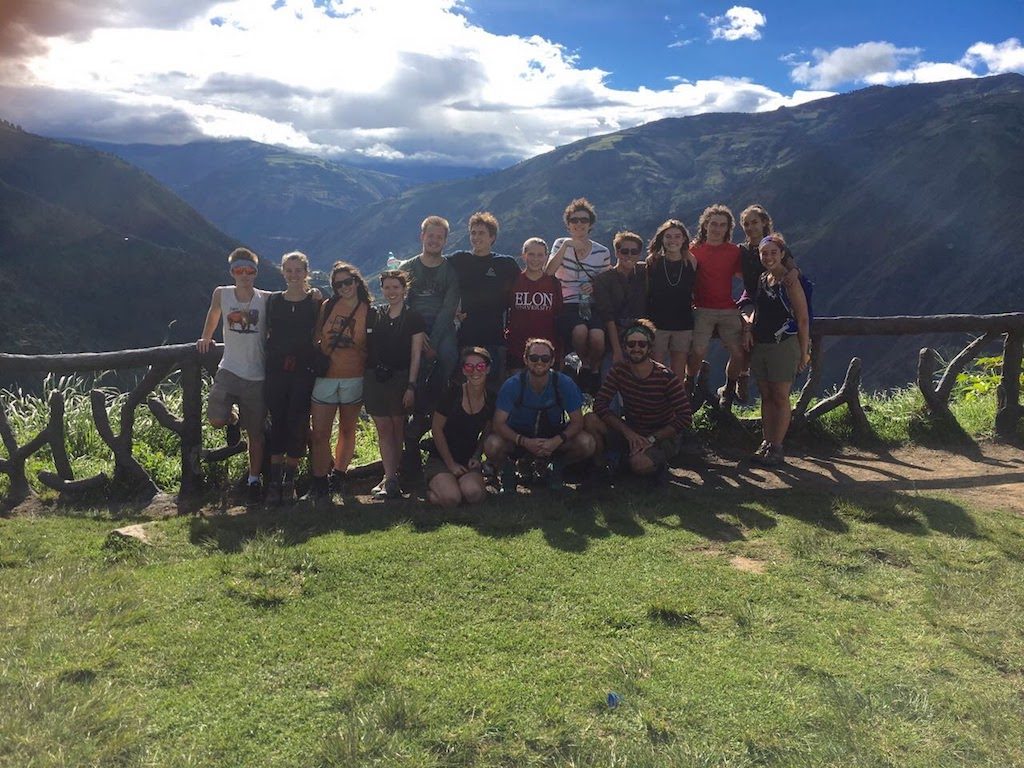 Mountain air