By Avery
Greetings family and friends! We have had a busy week in India.
We started with a couple days in Jhadol, a rural village near Udaipur where an NGO started a school that gives opportunities to young girls in villages that would not otherwise have access to education. During our time in Jhadol, we stayed at a homestay with a family. Our homestay involved sleeping on the porch near livestock and laughing with these kind families. Though we could not communicate well, we all enjoyed our time and could feel the love that they shared with us. We also spent your time in Jhadol teaching English classes at the school. Each member of our group was in a different classroom with a different grade and taught a couple of hours of English each day. Our free time was spent singing and dancing with all the girls, and looking at the cute puppies at the school.
Our time in Rajasthan was done so we headed to Agra, home to the famous Taj Mahal. Going to the Taj was a mixed bag of experiences for all of us. It was big and beautiful and surprised us as well. Some of the things we learned about it were that all of the decorative "paintings" were actually precious/semi-precious stones set into the building (emeralds, rubies, etc). The atmosphere there was a little intense. It was so crowded and everyone was literally just taking pictures of themselves with it.
Something that was good about our group being there was that we got to go with our contact in Agra, Arif-Ji, and he was very knowledgeable and showed us super cool optical illusion which really impressed us.
Arif-Ji also showed us around the historical Red Fort of Agra, which was both a palace and military base during the Mughal Empire. The tour was filled with interesting historical facts, more optical illusion tricks, and Arif-Ji's now-famous, graceful saunter.
Next, we headed to Leh, Ladakh. Going to Leh was so much fun. We took the train from Agra to Delhi and Doug and Kate kept us well stocked in bananas. The ride itself was a little annoying sometimes because of large groups of people standing in the middle of the aisles of the train, many of which were staring at us. Ah, India.
After we got off the train we spent the day in Delhi shopping or doing anything we needed to do before heading to the airport early in the morning. We woke up before the sun was out and hopped in some taxis and took a smelly ride to the airport. The plane ride was awesome because after everyone took a nap we had a good time gawking at the Himalayan's below us. Getting off that plane and feeling the cold air around us was a moment a lot of us thought would never come after the heat of the rest of India. That wonderful cold breeze brought us back to life for a couple minutes and then… it dumped us on our backs. (That and the thali plates in Delhi but that's a story for a different time.) Altitude sickness, for some, was no joke. That cool breeze also carried significantly less oxygen than we were used to. I, personally, could barely walk to her guest house when we got out of the van taxi. The next morning many of us were pretty sick. The next few days were a mix of rest and relaxed shopping in the small, cute, Ladakhi town of Leh, filled with wool scarves (bought!), yummy comfort food (eaten!), and kind people (met!).
We are all adjusting to the elevation and getting ready for our trek! We are excited to explore the Himalayas a bit more in the coming weeks.
Love, Avery.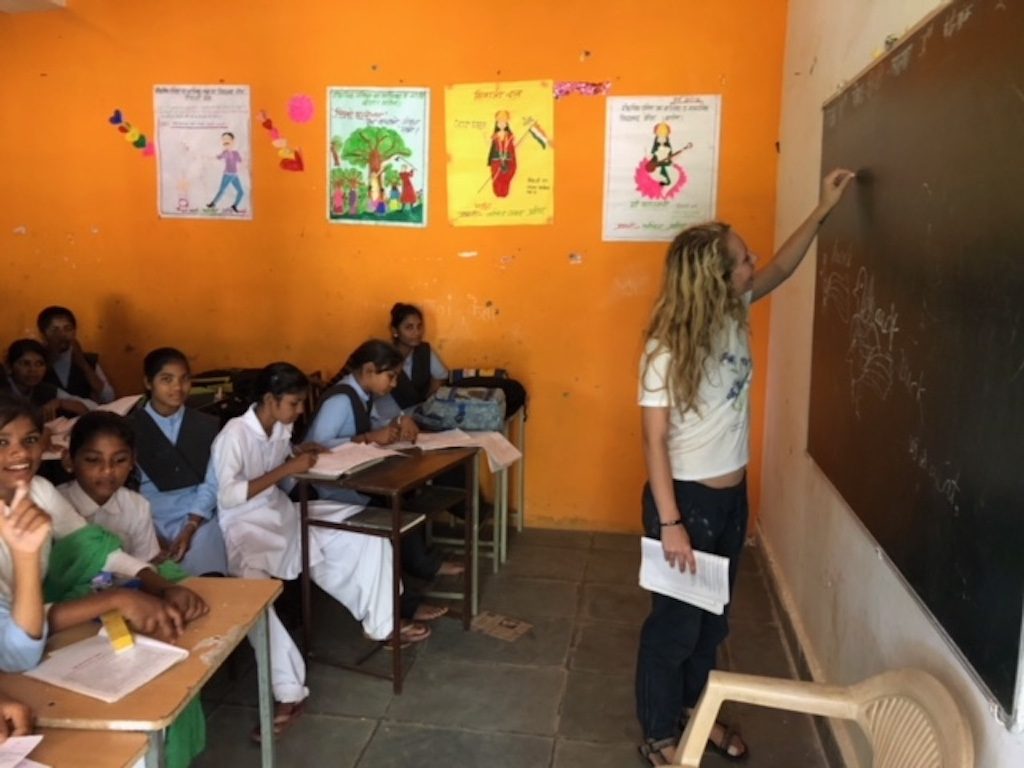 Teaching English in Jhadol.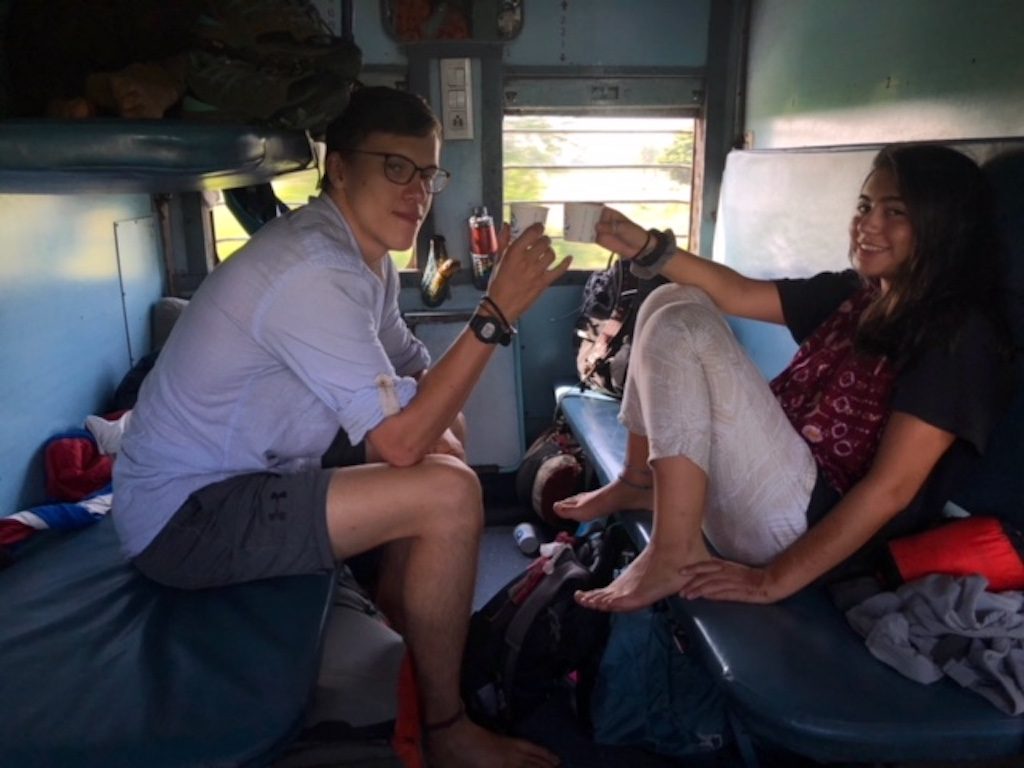 All the chai in the morning after an overnight train.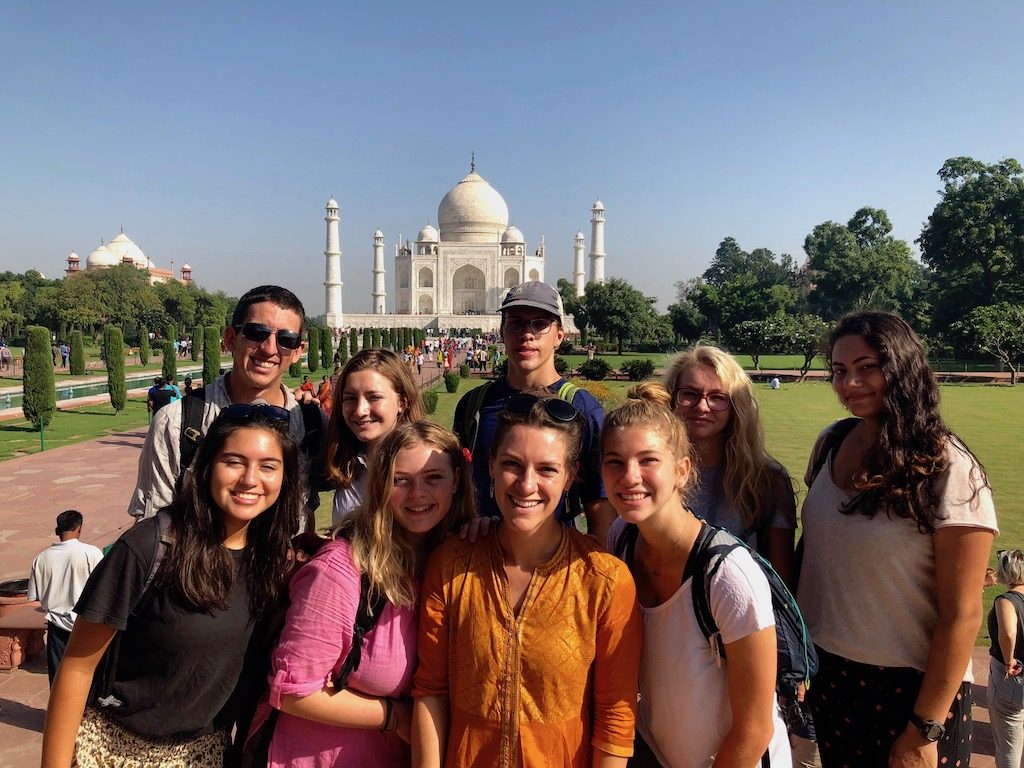 The Taj, of course.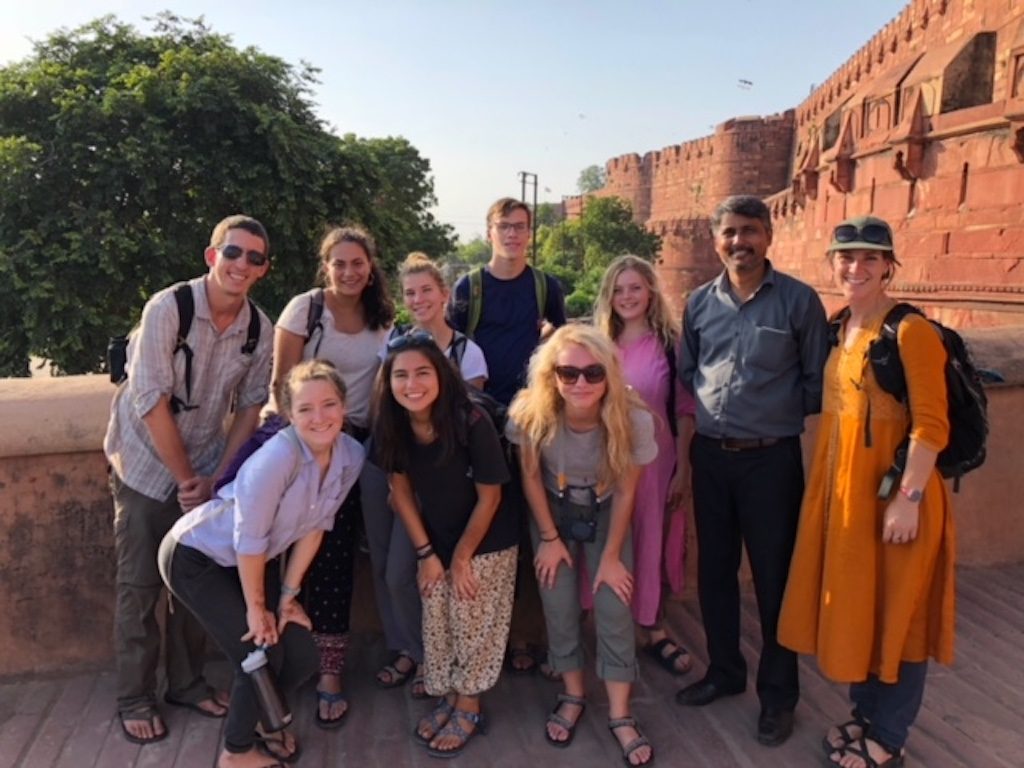 The Red Fort of Agra with Arif-Ji.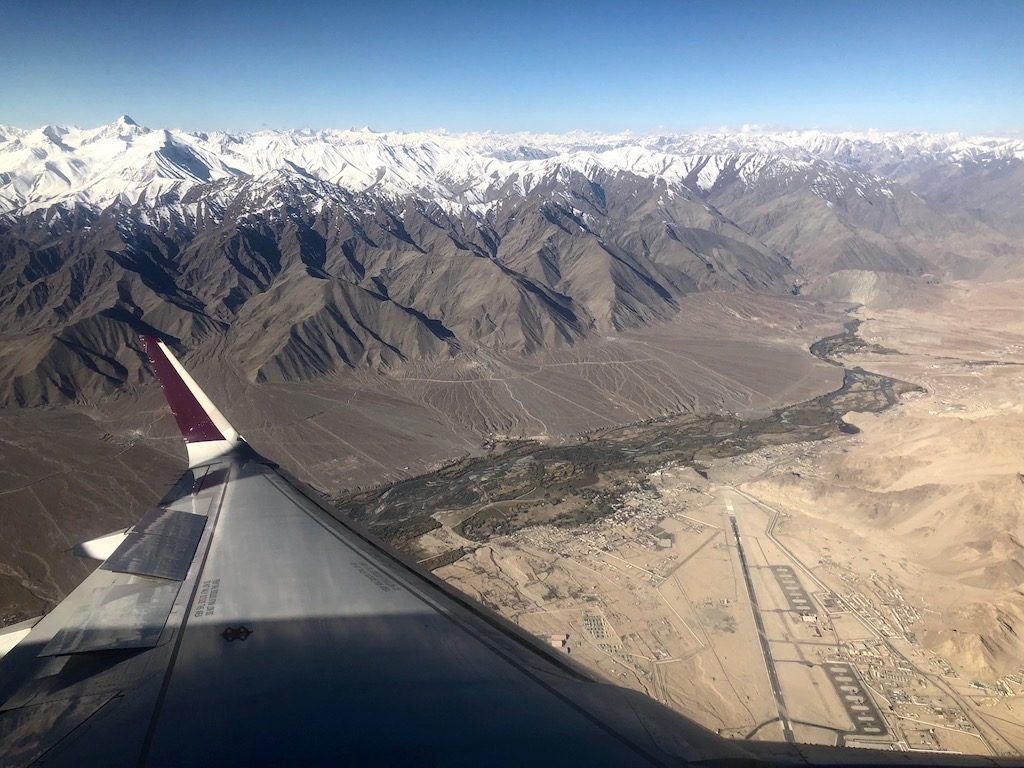 Our flight into the Himalayas.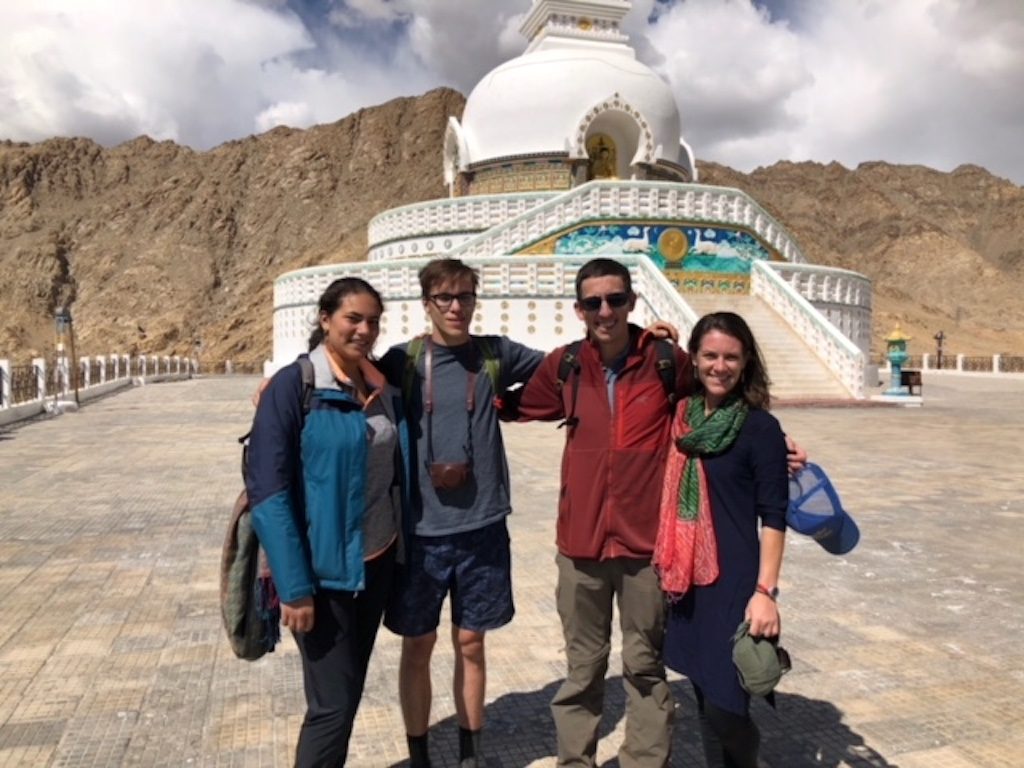 Exploring Leh by visiting the Shanti Stupa.