By Curtis and Jenny
Friday the 15th was the start of our journey together as a Carpe Diem group. The first three days of orientation were spent getting to know everybody. We shared personal details about our lives to understand everybody's motivation for coming on this trip. After agreeing on the rules we wanted to abide by and the skills that we all wanted to work on, we made a homemade flag to represent those goals.
On one of these days, we spent an afternoon in Raglan going on a cultural scavenger hunt to learn about the differences in what our society is like versus what the Maori's is like. Finally, to wrap up the week, we visited a Carpe Diem contact's farm to work as WWOOFERs (Willing Workers on Organic Farms). During those last five days, we helped with the upkeep of the farm by doing everything from building fences, planting and weeding crops, to organizing feed and supply for cattle.
It's only been about a week of full-day activities, yet all of us already feel like a tight-knit family with bonds being strengthened together every day.
And of course, we all send our best hugs, kisses, and love to our friends, family, and loved ones back home.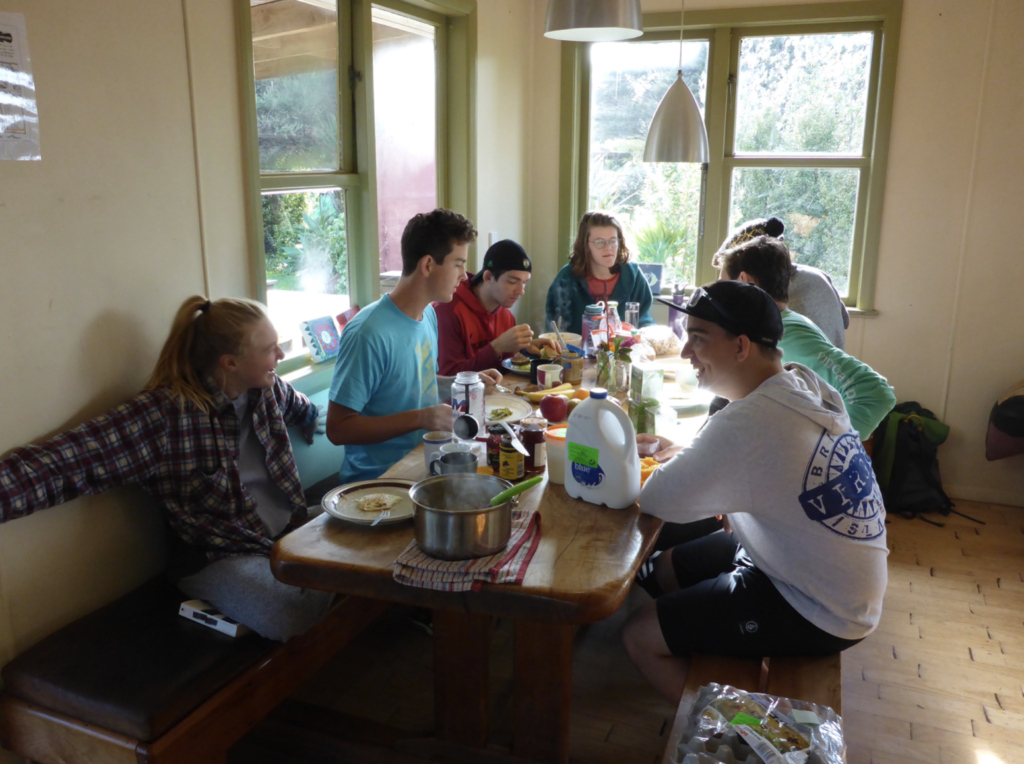 Our first breakfast together as a group in Solscape.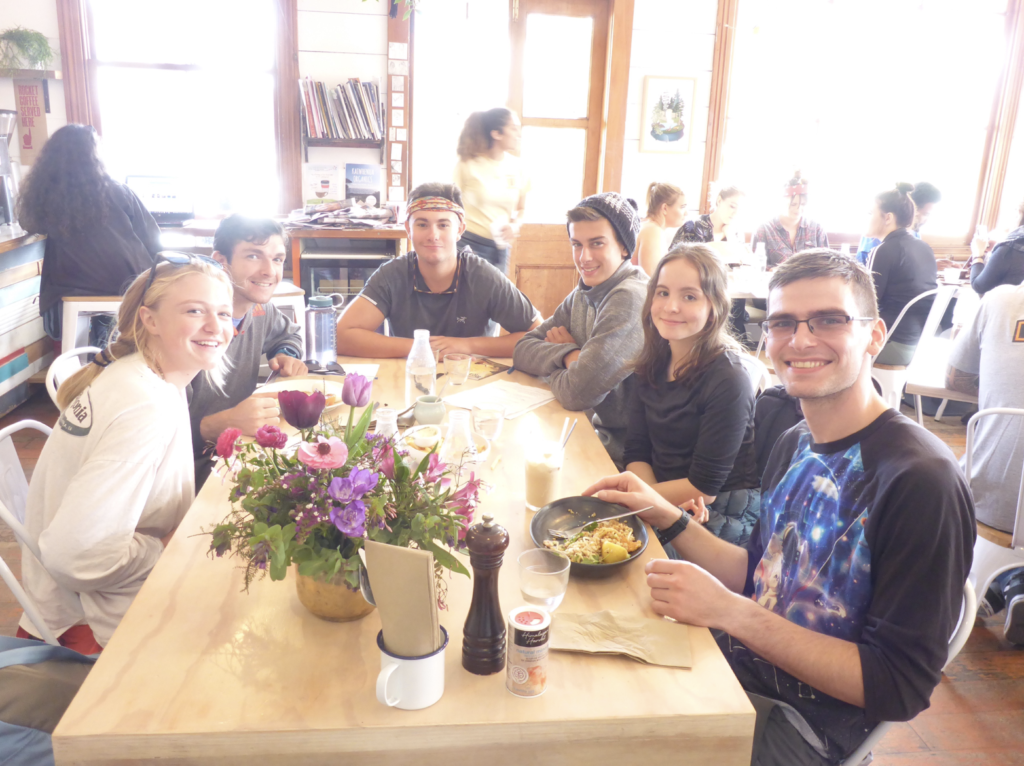 Taking a break from the scavenger hunt to get a local bite to eat with friends in Raglan.

Wrapping up the scavenger hunt with a beautiful New Zealand beach view.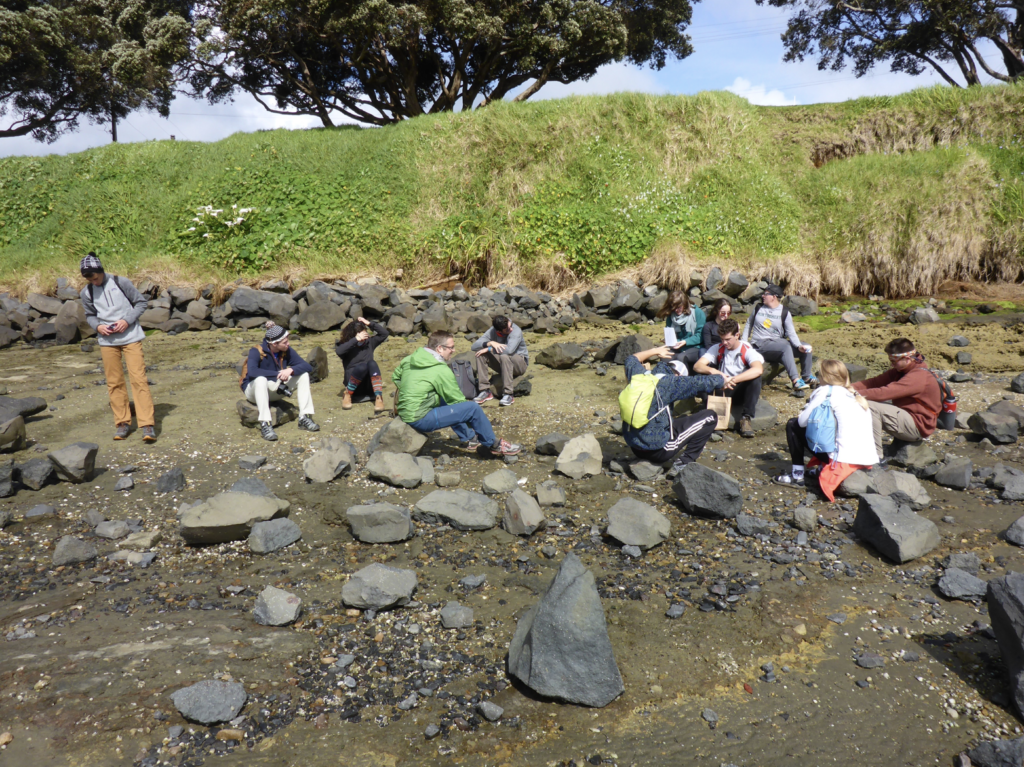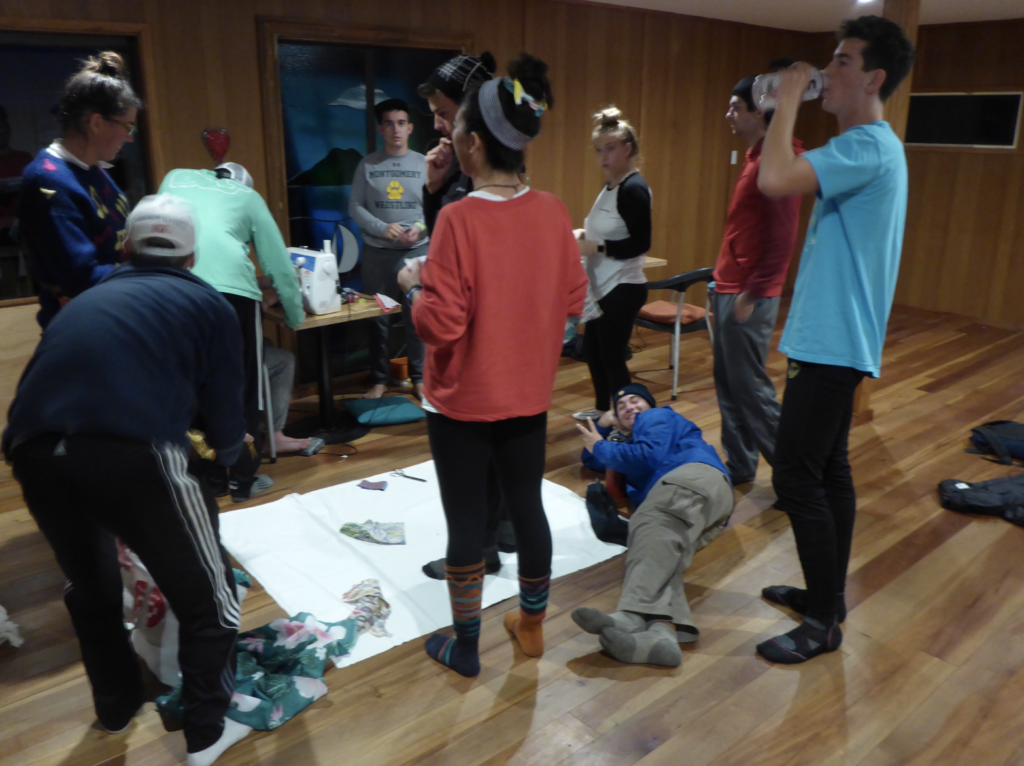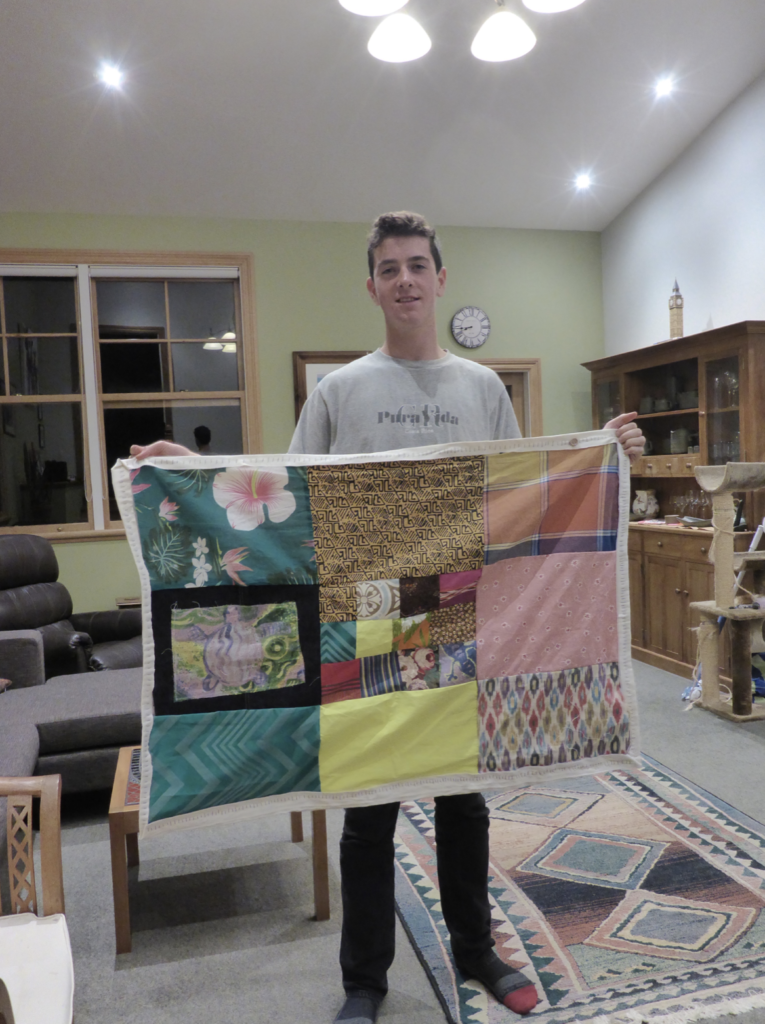 The before and after of the flag we made that represents our personal agreements as a group.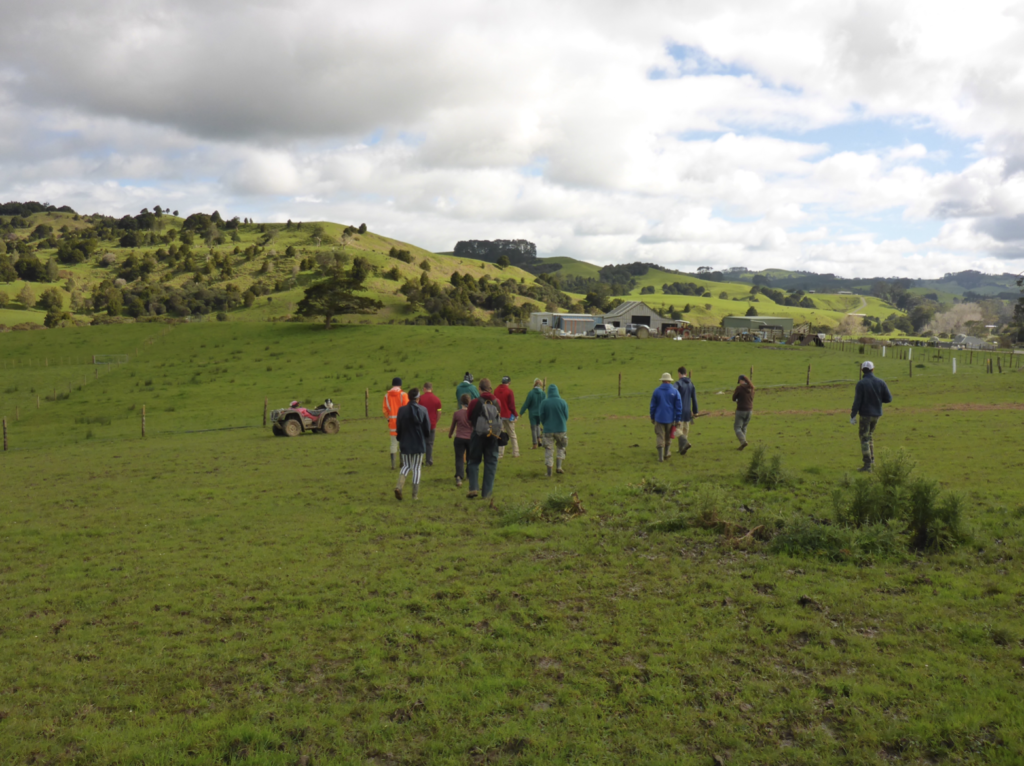 Out on one of the paddocks of the organic farm we've been working on together.