By Lexie
Our time here is coming to an end as we set out on our next adventure. I think all of us can agree than the past 2 weeks have been some of the most challenging and best days of our trip thus far. Fortunately, we were all able to power through and make the most of our experiences. We started off with a few days in Leh to acclimatize. Some of us were able to go out our first day and take in the culture. We ate some delicious thentuk (noodle soup), bought some yak wool scarves, as well as crystals from an eccentric guru man. The next few days were difficult for all of those involved. Most of us came down with what we believe was a combo of altitude sickness and food poisoning which we suspect we got from a questionable thali place back in Delhi. Thankfully with the help of Doug, Kate, and rehydration salts Tucker, Maya, Isabel and I were able to set out on our trek on time. We joined our guide Deachen from the Ladakhi Women's Trekking Company. We spent the next 4 days hiking through the Himalayas on the Sham Valley Trek trail. The first day was especially hard but the views and the Snickers made up for it. We stayed at homestays along the way. They were all run by older Ladakhi women who spoke very little English but provided us with unlimited food and blankets. Usually "Julley Julley Julley!" was enough to break the language barrier. We also had our first encounters with Traditional Ladakhi compost toilets. On the third day of the hike, the rest of our group was able to join us, along with our other guide Youdol. It meant a lot to all of us that we were able to finish the trek together and experience the breathtaking views all around us. The last day of the trek we also got to visit two Buddhist monasteries and witness the incredibly blue waters of the Indus River.
We headed back to Leh for one night and the next morning we drove 30 minutes outside of Leh to SECMOL. SECMOL stands for Students' Educational and Cultural Movement of Ladakh. It is an alternative school that was found in 1988 by a group of young Ladakhis with the aim to reform the educational system of Ladakh. We spent a week there volunteering with the students. We had English conversation classes and helped them with their chores. We also learned about there eco-friendly and sustainable living practices like the traditional Ladakhi compost toilets and their completely solar-powered campus. However, we spent the majority of our time there helping them prepare for SECMOL's 30th Anniversary Celebration that we were fortunate enough to attend. Our last night we had a momo making party followed by a talent show and then finished off the night with a dance party. We all had so much fun and met so many amazing people along the way. I wish we had more time here and I hope we all will be able to return some day.
Looking forward to the coming adventures in Kolkata!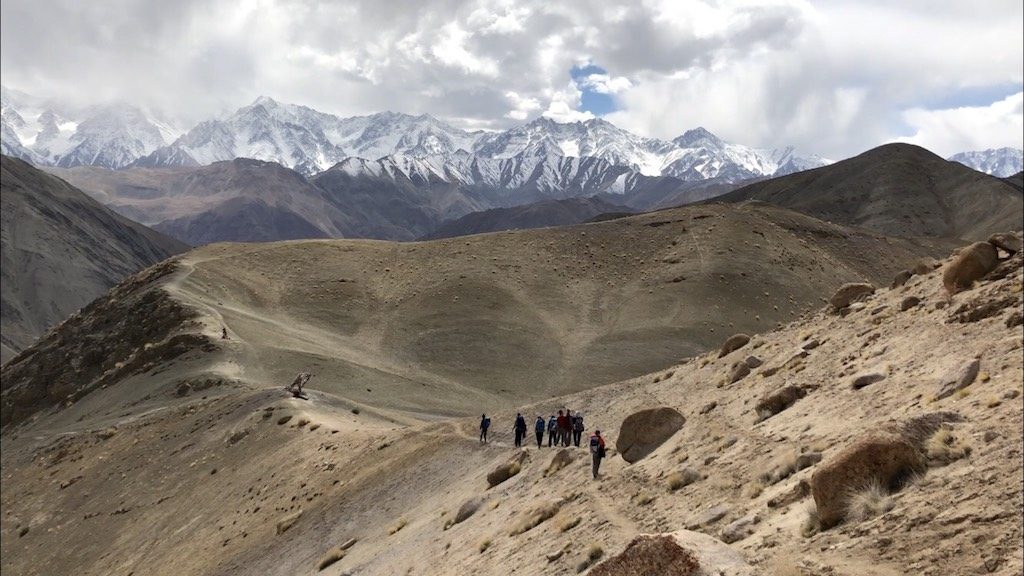 The group treks through Sham Valley.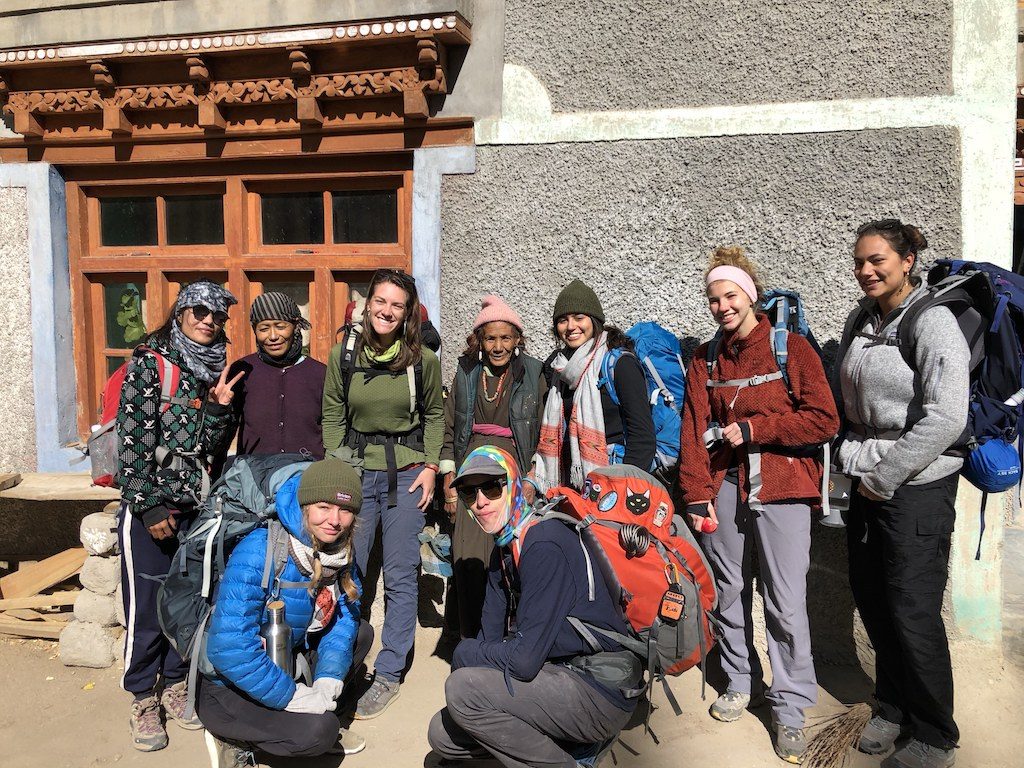 Part of the trek crew with our first trek homestay hosts.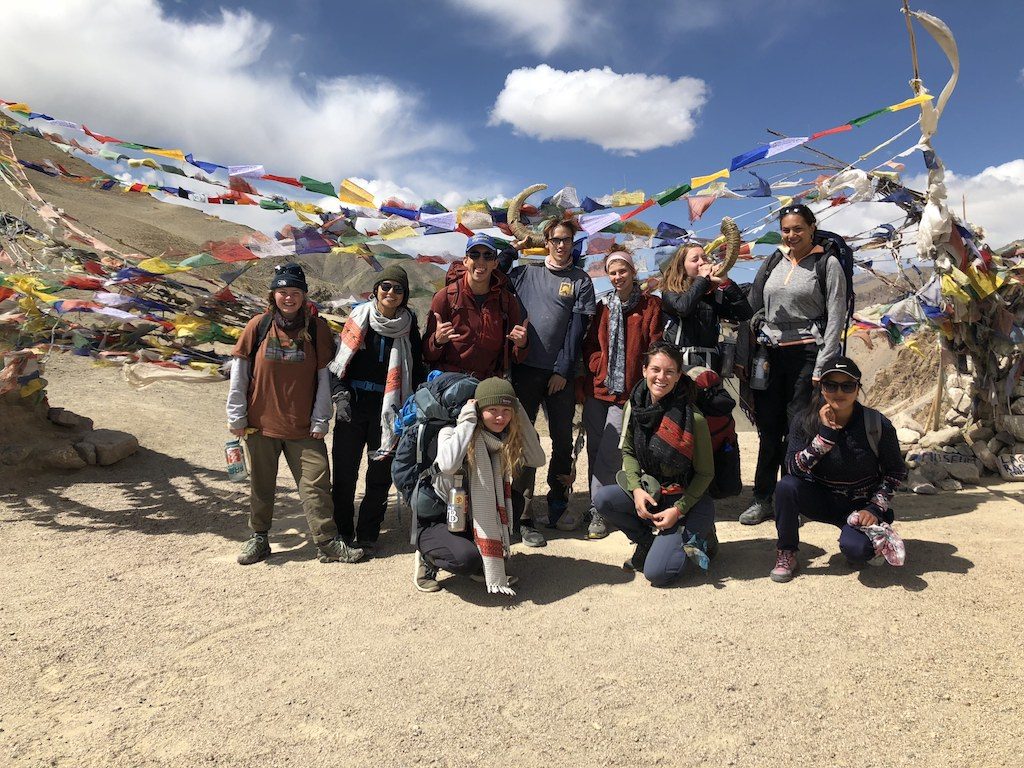 Prayer flags in the mountains.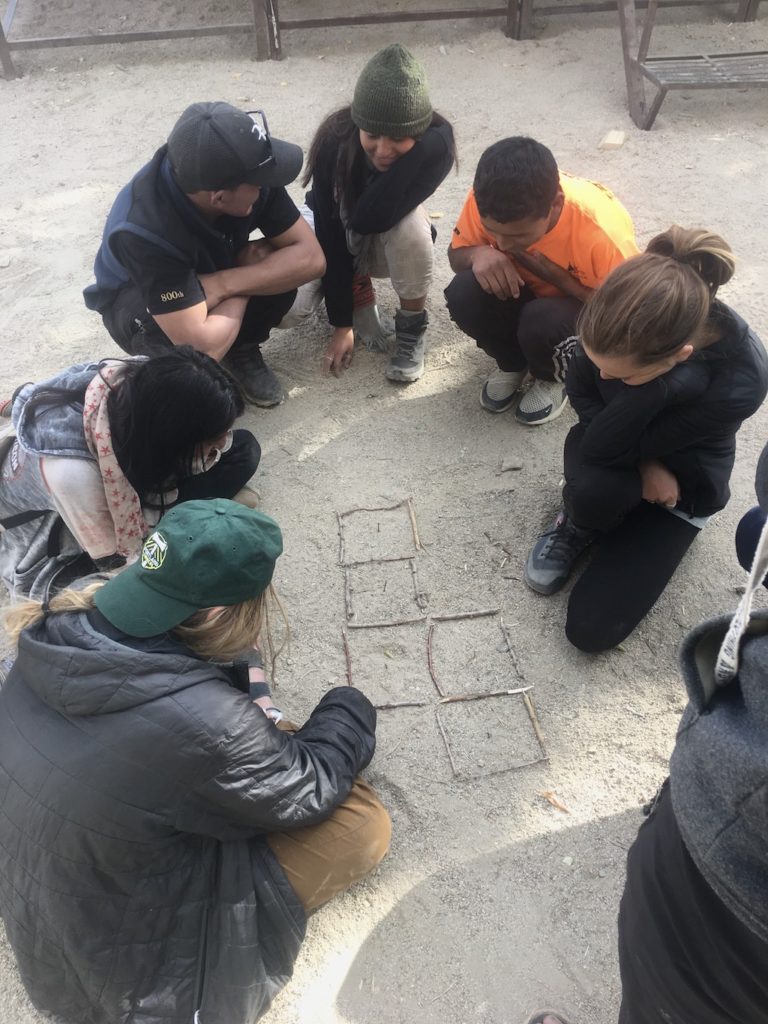 Games and puzzles with the students at SECMOL.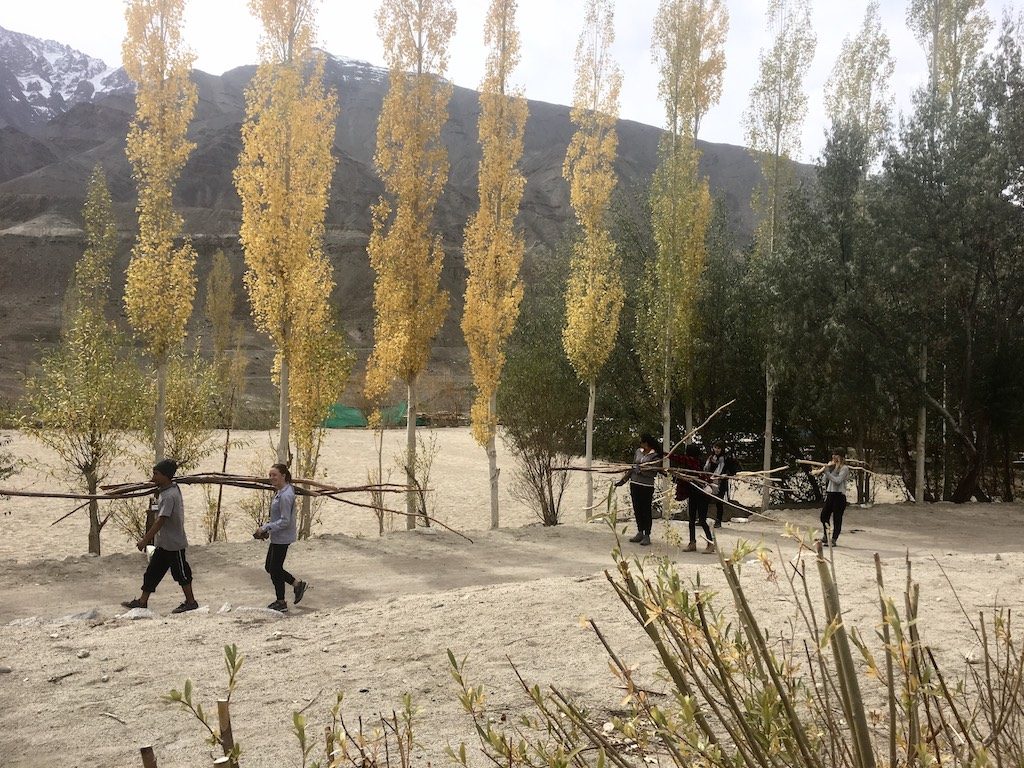 Poplar trees and work projects as we helped to prepare for the anniversary party.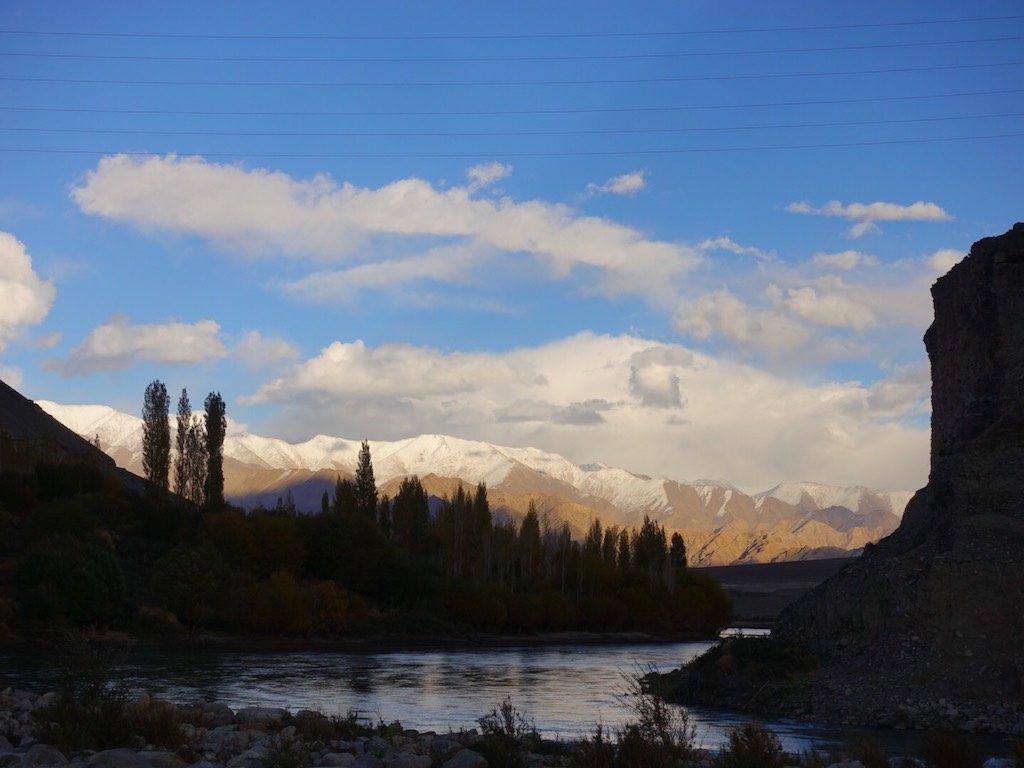 Views from SECMOL of the Indus River.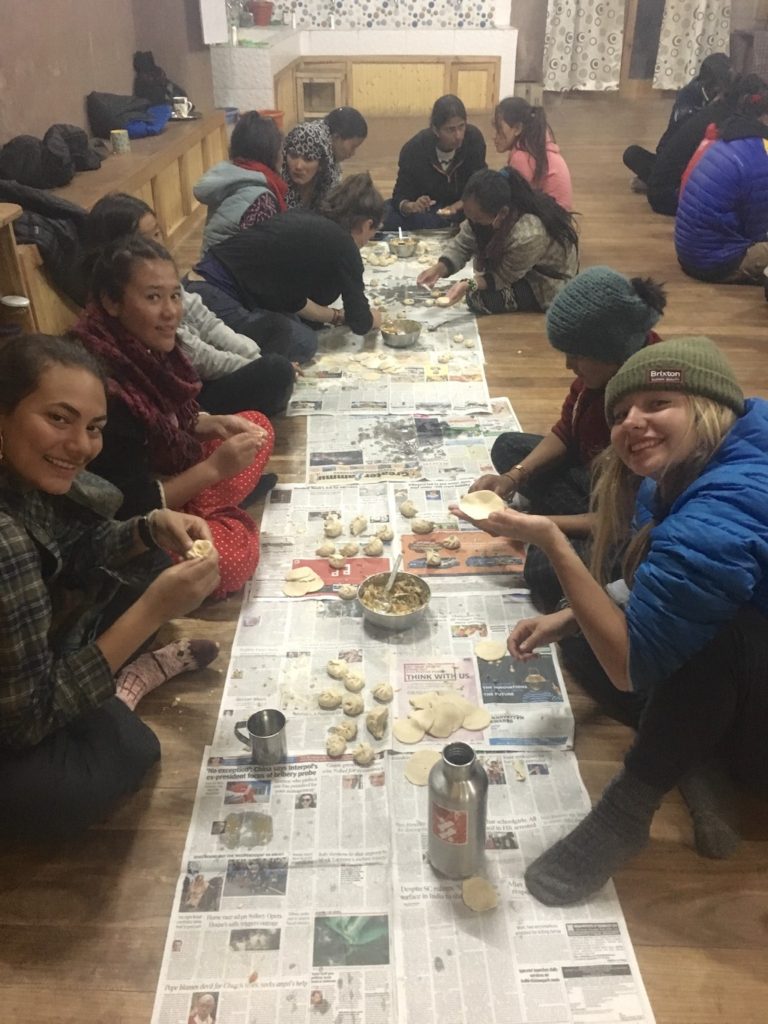 Momo (Tibetan/Ladakhi dumplings) making party with all the students of SECMOL.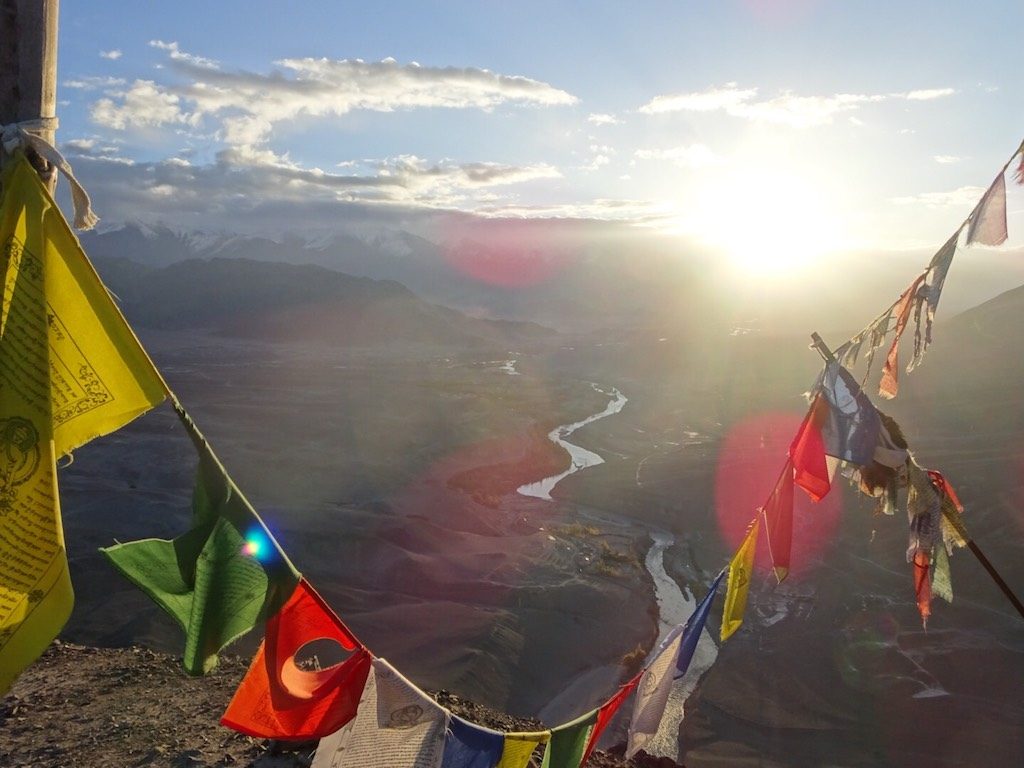 Sunrise over the Indus River.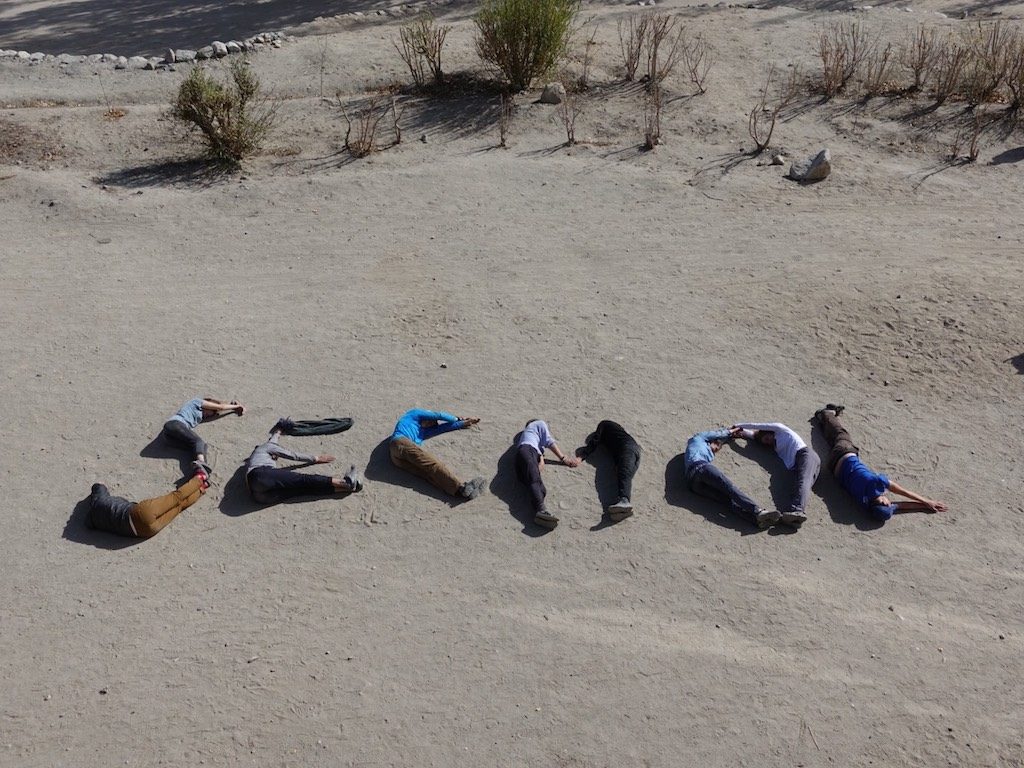 Goodbye to wonderful SECMOL! We will miss you!