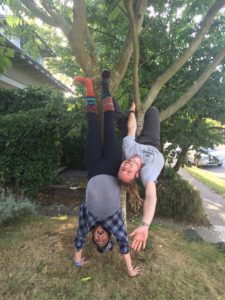 Kia Ora! Bula! G'day! (That's hello in Maori, Fijian, and Australian!)
First things first- we want to take this opportunity and tell you guys how EXCITED we are to be going on this trip with you! There's so many incredible things we're going to experience together this fall, so many amazing people and places we'll get to encounter and explore- we can hardly contain ourselves!
After we meet at the Air New Zealand Ticket Counter at LAX at 5:30pm PST, we're going to fly into the future (literally,) to New Zealand! Our first stop will be the wonderful town of Raglan, at a very special place called Solscape, where we will bask in New Zealand's epic natural beauty while setting our intentions for our journey and building our community bond.
South Pacific is a special trip from several reasons.
We get to do a lot of cooking, so bring that special family recipe or an idea of dish you'd like to share with the group.
Weather- New Zealand may be quite cold and possibly rainy, they say you can experience all four seasons in day in New Zealand. Then Fiji & Aus will be hot and wet. Definitely bring rain jackets and warm layers, as well as plenty of lightweight tee shirts, shorts, etc.
Since there are no phones, bring a couple photos of important people or places in your life to share with the group, and with the local people you'll meet!
You can't bring any food into New Zealand, especially produce.
Don't forget your passport! Seriously.
As you are gathering final items, stuffing the last few things into your bag, and making those difficult packing choices, remember you already have everything you need to learn and grow in the coming weeks inside of you. The most important asset you bring is an open mind, a willingness to grow, and an excitement for exploration!
You are meant to be in this trip and we are honored to lead you!
Aroha Nui, (Big Love,)
Simon and Lolly