By Emily Bates
Hello friends and family of Rayah!
It's been a week since the start of the program, and we've all been quickly settling into the group and our first country—Spain!
For our three day orientation, we called the yoga and meditation retreat center La Semilla home. It was the perfect place to start our journey. We bonded over late night talks in our Mongolian yurt before bed, and through different yoga classes we participated in. We got to explore the Roman ruins at the archeological site Baelo Claudia in the town of Bolonia. Owen discovered we could open our eyes underwater and they wouldn't sting as we took a swim in the Atlantic. On a clear day, we could see across the water to Africa, a hint at what is to come later in the semester.
We took a trip to Tarifa where we were broken into groups for a scavenger hunt. From cathedrals to tapas, we got a first hand look at life in southern Spain. We got a chance to practice our Spanish (Leighton and Ady especially helped translating for the groups), interacted with locals (Nate got a great picture of a street performer and his accordion), and got to share a little bit of our own culture, too (Cole, the only Canadian, made sure to introduce us as a group from North America, not just the USA).
Our time at La Semilla was concluded with a hike up to some pre-Roman ruins, and a commencement ceremony for the official start of the program. Soon enough it was time for us to pack up our things and head off to Molino de Guadalmesi, where we will be working on some projects on this beautiful permaculture farm just minutes away from the Mediterranean.
More adventures coming soon!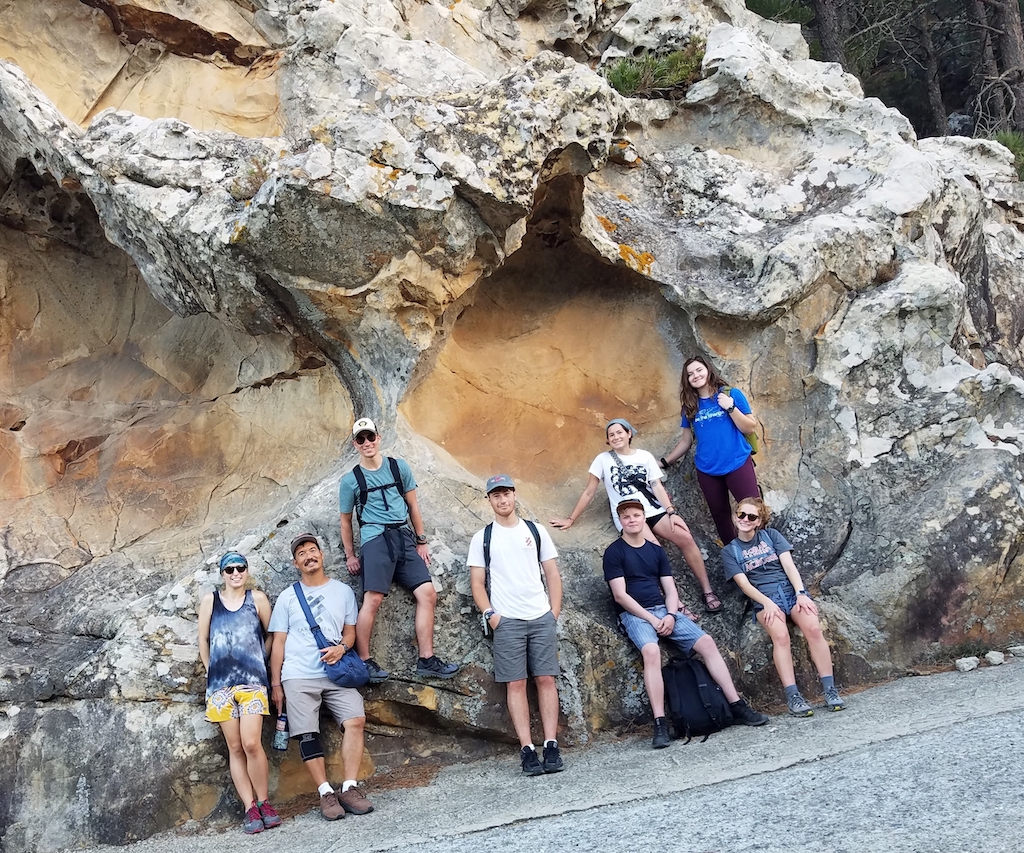 Orientation at a farm called La Semilla near the beach of la Bolonia in Andalucia.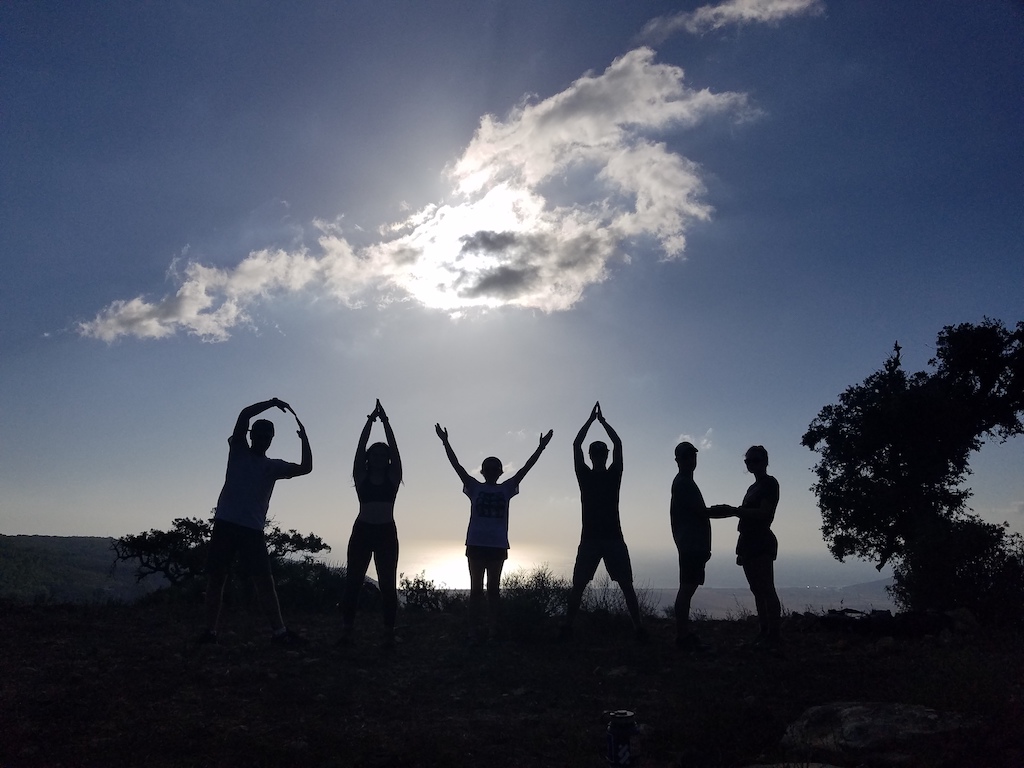 Go Team "RAYAH"!