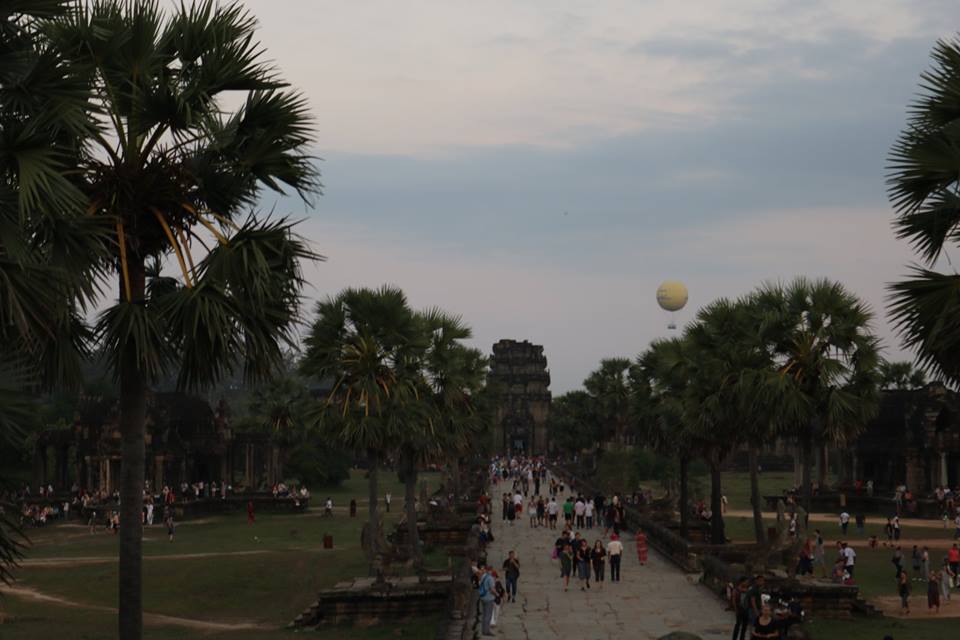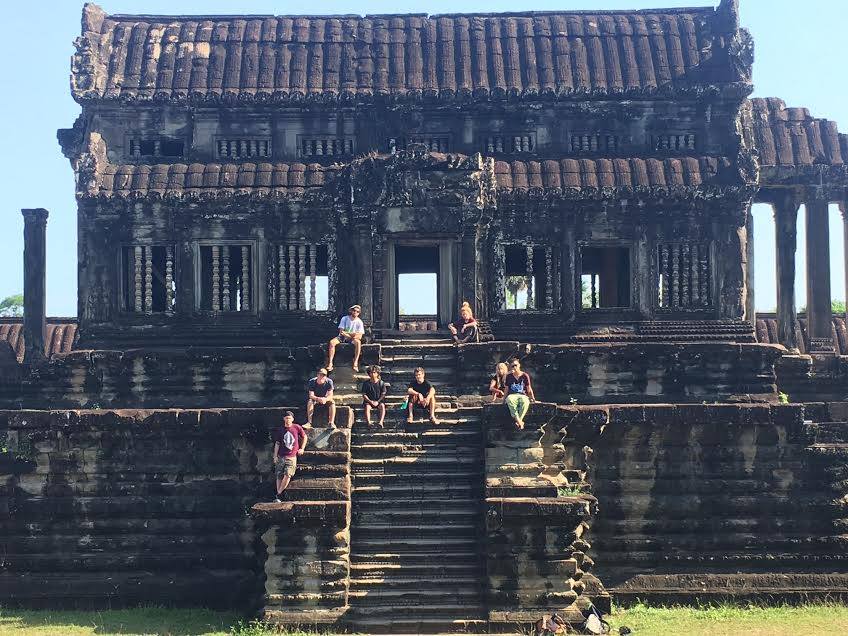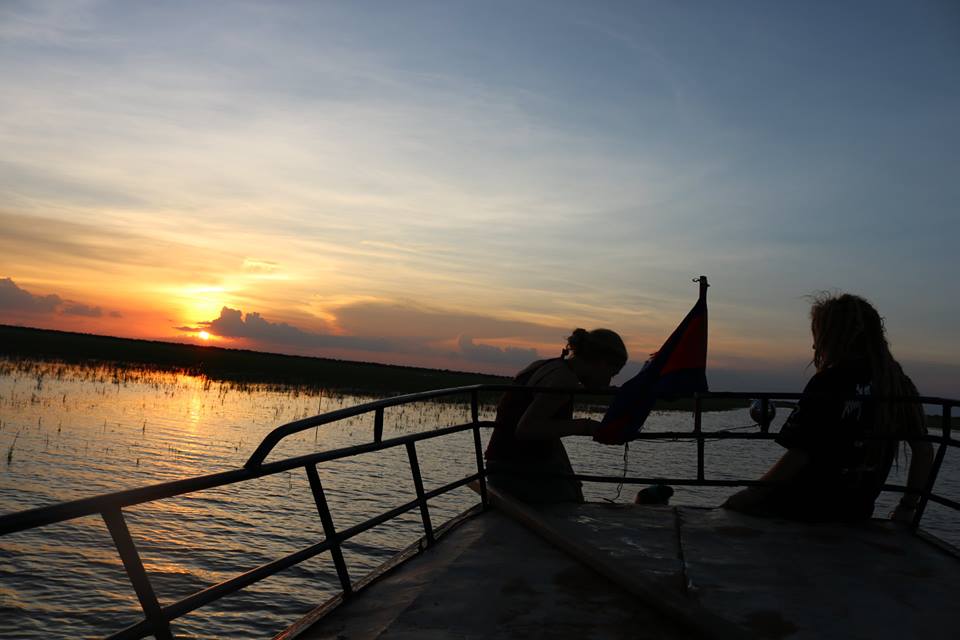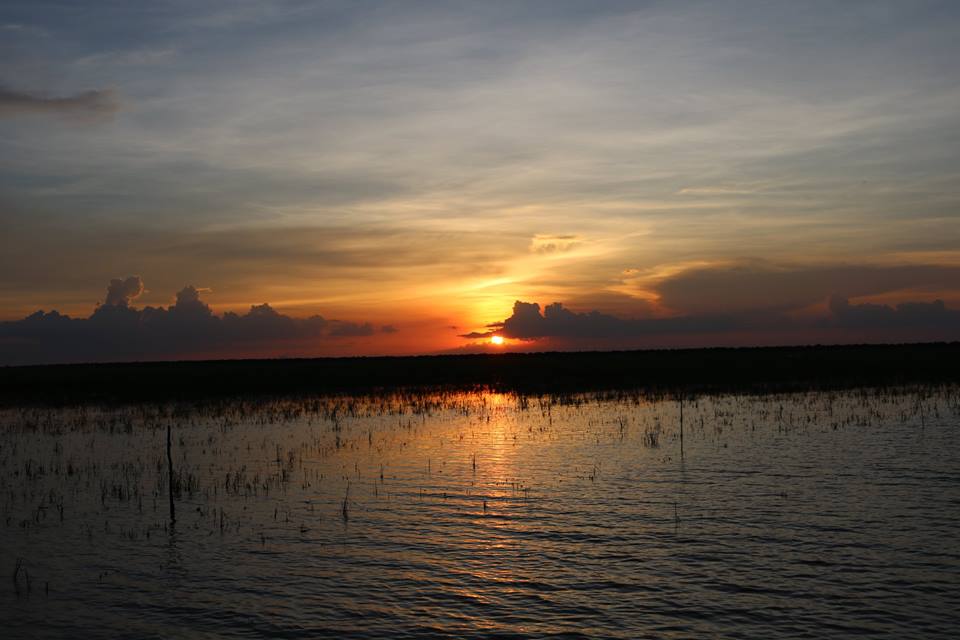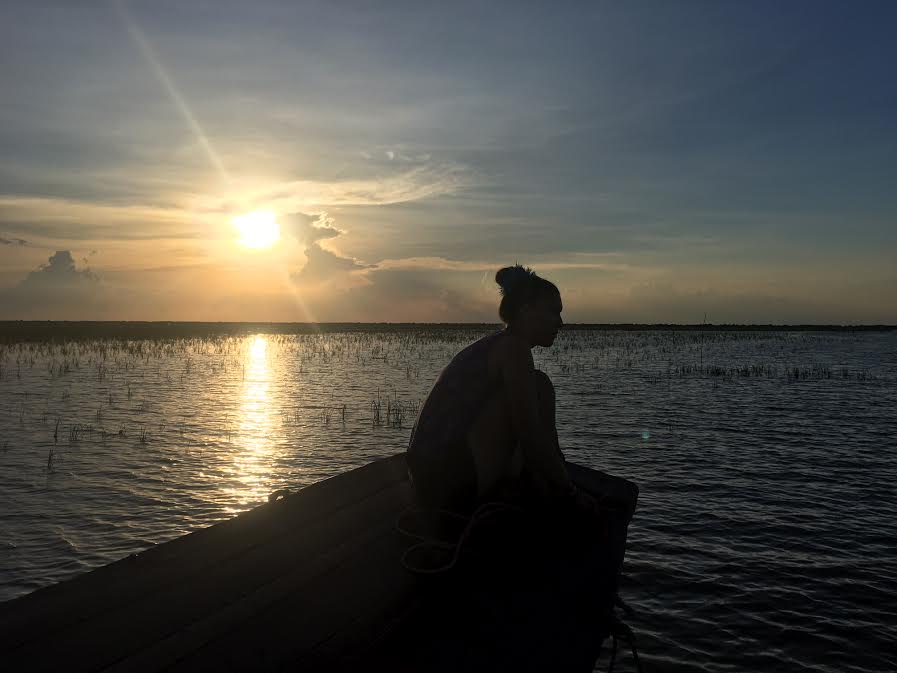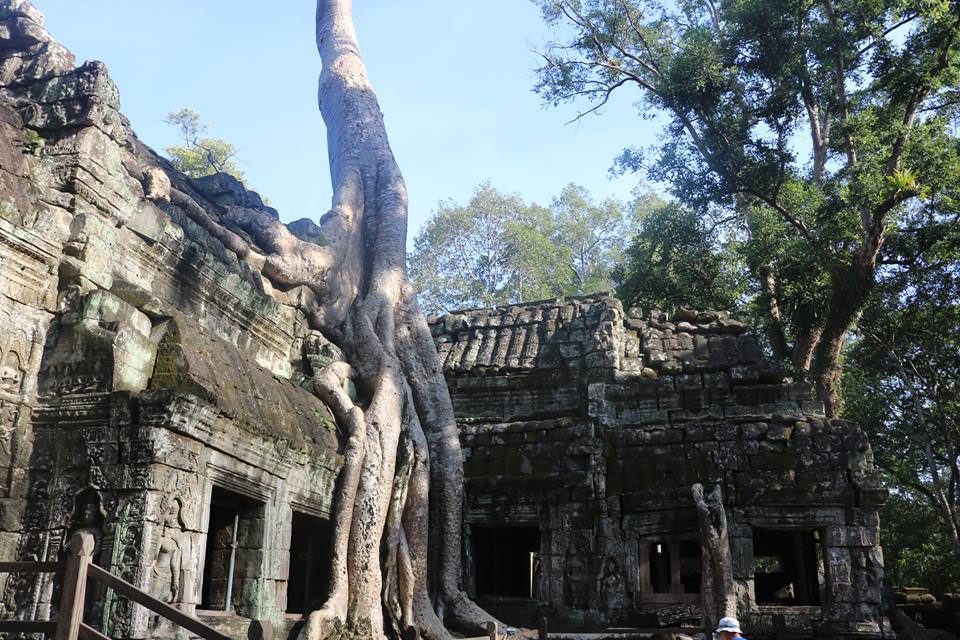 Hello blog readers, my name is Brenden and I will be the one writing the blog this week. Our last day at PTD involved watching a group of Khmer students test their English with a spelling bee. We then got recognized for our hard days of volunteer work by being awarded a certificate and then got to eat dinner with all the students. We have been traveling Cambodia majority of this week; going from Battambang to Siem Reap where we got to see Angkor Wat, Ta Prohm and a beautiful sunset by the floating villages. We are now in the big city, Phnom Penh. Today we spent our time going to the S21 Museum and a killing field where we got to learn about the genocide that took around 3 million lives from 1975-1979 in Cambodia. So far Cambodia has been giving us great knowledge, great food and unforgettable memories.
Here are the highlights of the week from each member:
Martin enjoyed relaxing on a boat while watching the amazing sunset in the floating village.
Luke enjoyed seeing Ta Prohm and all its hidden secrets.
Cooper enjoyed swimming at the Paradise Eco Lodge we stayed at in Siem Reap.
Nit Noi (Taylor) enjoyed watching the spelling bee and sharing her final moments with our beloved Khmer translator friend, Ravy.
Malit (Taylor) enjoyed being in the middle of the lake seeing the colors and clouds shift among the sunset.
Chris enjoyed gathering up as a group before entering Ta Prohm. We all sat near a lake to talk when we saw a little naked boy herding about 5 water buffalo. Such a surreal moment and happy reminder of where we are in the world.
Anya enjoyed celebrating her birthday with the group, the boat ride throughout the floating village and the sunset. Then getting surprised with a birthday cake, playing Marco-Polo in the pool, and receiving little thoughtful notes/gifts throughout the day.
And I enjoyed watching that amazing sunset in the floating village.
Stay tuned for next time, akun! (Thank you)