By Mali
Hello friends and family!
After several days trekking through the beautiful and formidable mountains of Lake Bunyonyi, we have made the 180-degree transition to the city of Kigali, Rwanda's capital.
Although we spent only a few days in Kigali, the city was characterized by its cleanliness, modernity, and (like everywhere in Rwanda) a significant amount of hills. Also notable were the myriad delectable foods and an interesting amalgamation of architectural styles.
Our first excursion into the city was to the Kigali Genocide Museum, which gave all of us a memorable look into one of the most brutal and devastating genocides in human history. While here, we were able to gain insight into broader statistics of the genocide, as well as learn the specific stories of some of the victims and survivors of this tragic event.
After a heavy day getting a glimpse into Rwanda's history, we spent the following couple of days enjoying the notably modern, current Rwanda—the progress that the country has made since the genocide is truly impressive and inspiring. One of the days, we were able to visit the local craft market as well as the Kigali main market, where many of us got custom-made dresses, jackets, and other items of apparel. We also got the opportunity to enjoy dinner at the Kigali Mall and then went to a local movie theater where we split into three groups to respectively watch Kingsmen 2, It, and Blade Runner.
After a few days enjoying the modern comforts and commodities of Kigali, we were off to the much smaller city of Huye. One of our first activities here was visiting Huye Mountain Coffee Farm, and learning about the process and history of making and selling organic, free trade and fair trade coffee. We also got to go on a hike to see the actual coffee plantation, as well as attempt to roast some of our own coffee. While in Huye we also got the chance to visit the Ethnography Museum (a museum for Rwanda's pre-colonialism history), and another impactful genocide memorial.
Lastly, I would like to acknowledge all the people (Guy, Mr. Coffee, and many more) who made our experience in Rwanda so memorable—we cannot thank you enough for your incredible knowledge, enthusiasm, and willingness to share stories of yourselves and your culture with us.
Next stop: Dar es Salaam, Tanzania!
P.S. Mom, Dad, and other concerned parties: I sprained my ankle on a run, but have had an incredibly kind cohort of people carrying me and my stuff around for a week, and am nearly fully recovered, so you needn't worry!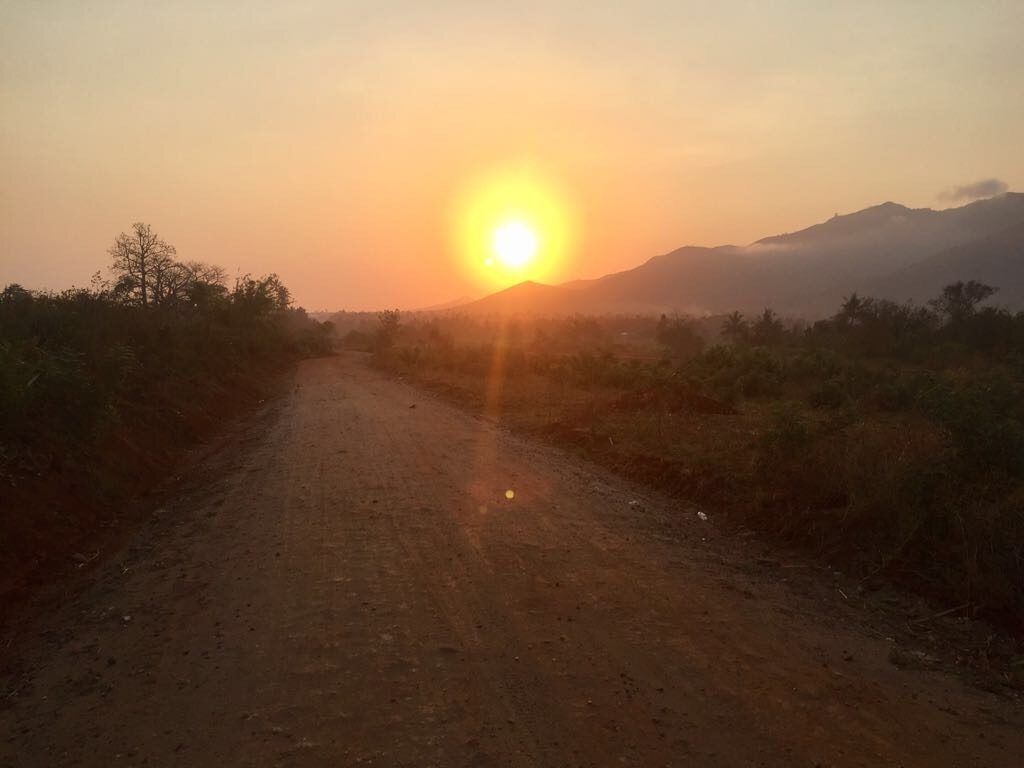 Beautiful sunrise in Morogoro.