By Daisy Osowski
The rainy season is upon us. Dirt paths have turned to slip and slides and hauling water from our water tank 30 feet away has turned into an adventure. Just the other day while I was hauling a 40-pound jerrycan up to my house I made it to the top of the hill and slid all the way back down it.
The rainy season isn't all bad though. Rain clears away the smog and refreshes all of the plants that were thirsty after a long dry season. The guava tree that's right outside my front door is weighed down with all the guava that's just barely ripe. You can almost always find at least one child in that tree eating as much as they can shove in their mouth.
Halfway through my time at the Kitanga Special Needs Education Center (SNEC) and I'm feeling a whole mix of emotions. Hadley and I have made a home for ourselves here. We have a house that we cook all of our meals in, a warm bed to sleep in, and all the kids at school to play with. Hadley and I have taken over the primary 2 classroom and have fallen in love with our kids.
In our primary 2 class, we've been working hard on trying to get the kids to recognize letters and numbers 1 through 10. We've recently started working on simple addition and the kids are doing so well! Especially for kids who don't speak English and have two teachers that don't speak Rukiga (the local language here).
We also do a ton of art projects with the kids (because we aren't really teachers and love art). The kids love painting; they've already used up an entire watercolor set that I brought for them. We're also working on a paper maché globe, nature looms, and self-portraits. This past week we had our first zine-making workshop where we made little books with whatever they wanted in them. A bunch of the kids now carry the zines around in their pocket wherever they go.
Baking is another common classroom activity. With a recipe sent from home (thanks, mom) we made banana bread. It was a new experience for the students and the teachers but every one was picking the crumbs off their plate by the end of it.
Hadley and I have also learned how to make mandazi during a class. Mandazi are basically corn doughnuts and they're delicious.
Outside of school things are pretty calm, which is nice after being around 30 screaming children all the time. Our home at school is cozy and it's always fun to venture out to Kabale town on the weekends.
Lots of interesting things happen every time we go into Kabale town. Strange interactions with drunk men on the street, lots of street food vendors, music blaring from every direction, and everyone under the sun trying to sell you something keeps you on your toes. Kabale is fun, but I'm always happy to return to my hobbit hole at school on Sundays.
I love the home that I've created for myself here. Living and working here in Uganda is giving me confidence that I am capable of finding myself a home anywhere. If I can thrive in a small village in Uganda where no one speaks English, with very limited resources, I'll be okay anywhere.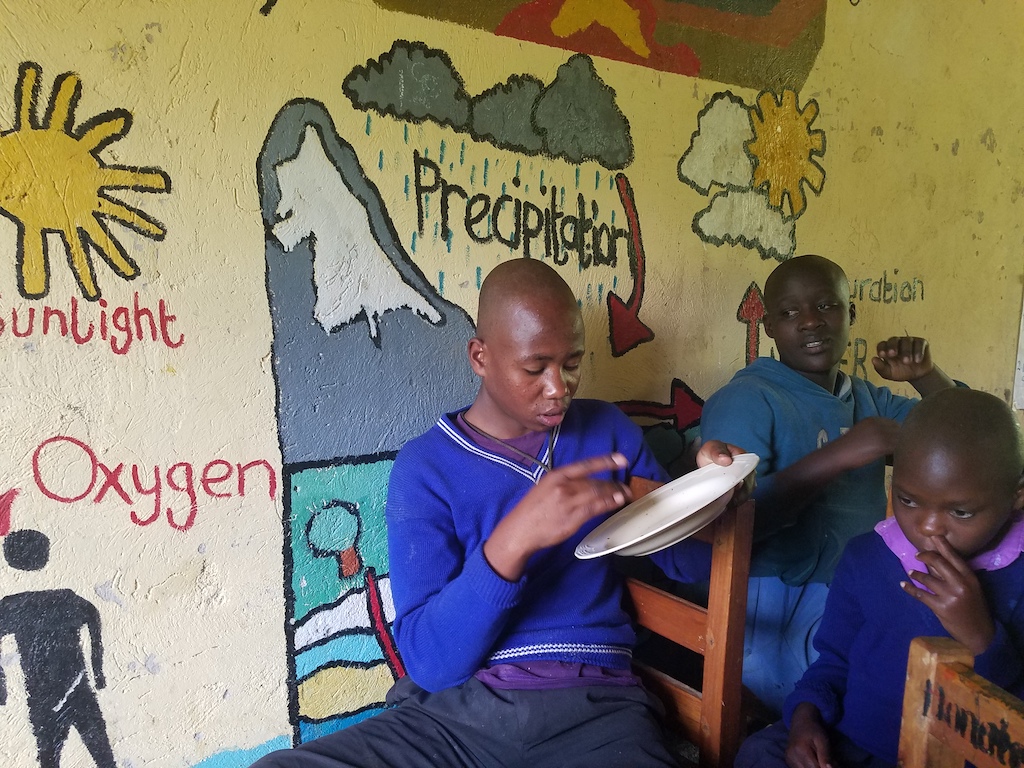 Edwin licking the banana bread crumbs off his plate.

Teacher Emily frying mandazi while Edwin (left) and Arnold (right) watch.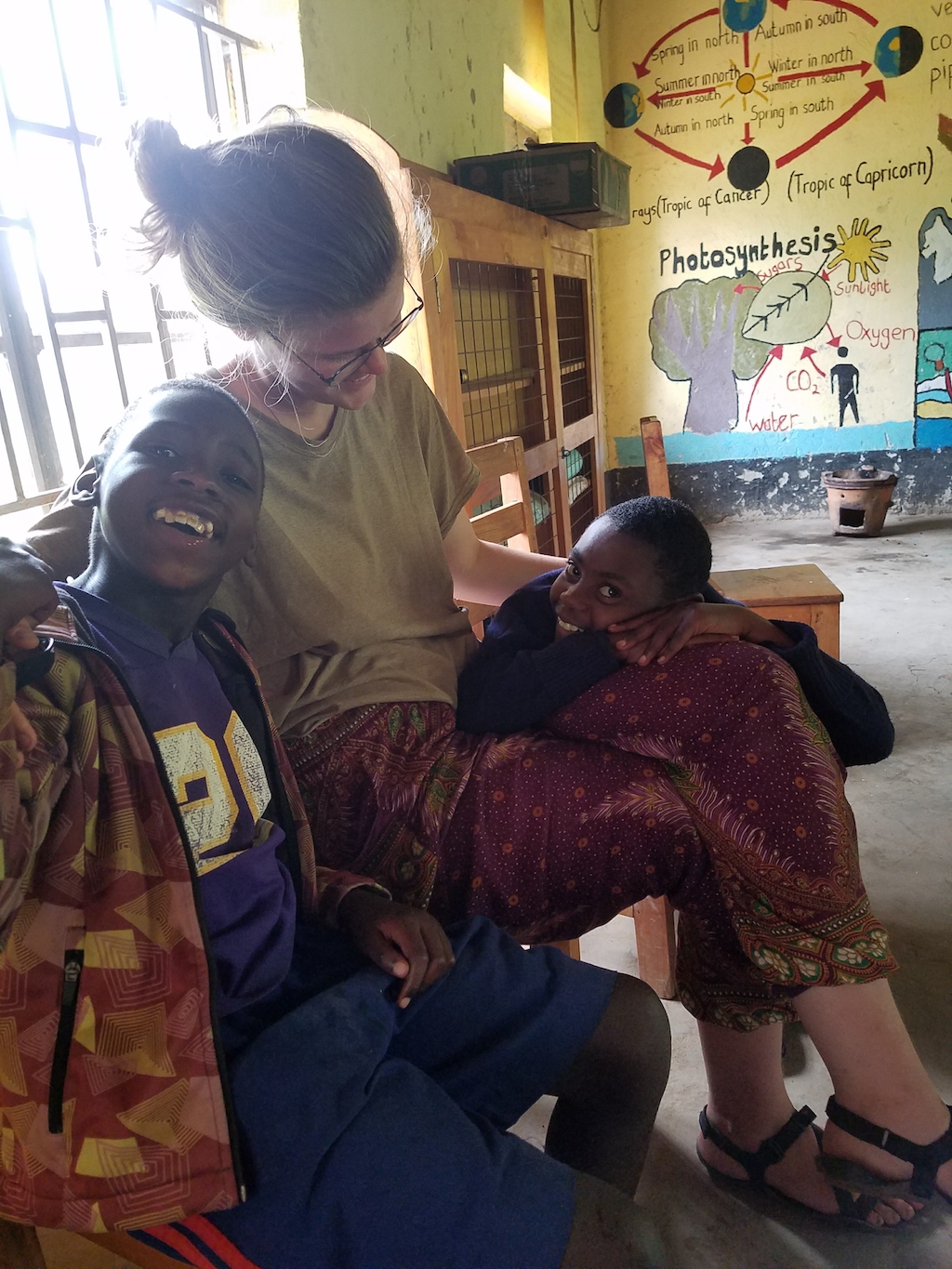 Ruth Miracle laying in my lap with Sadias. Ruth fell asleep there shortly after this picture was taken.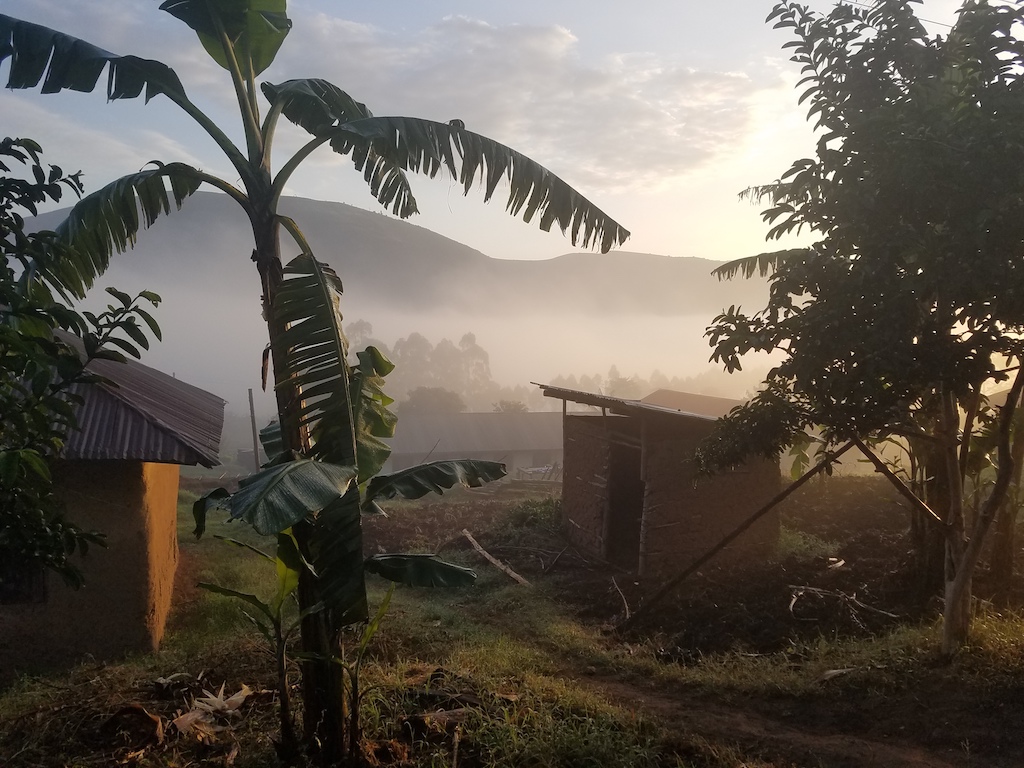 A very foggy morning at school.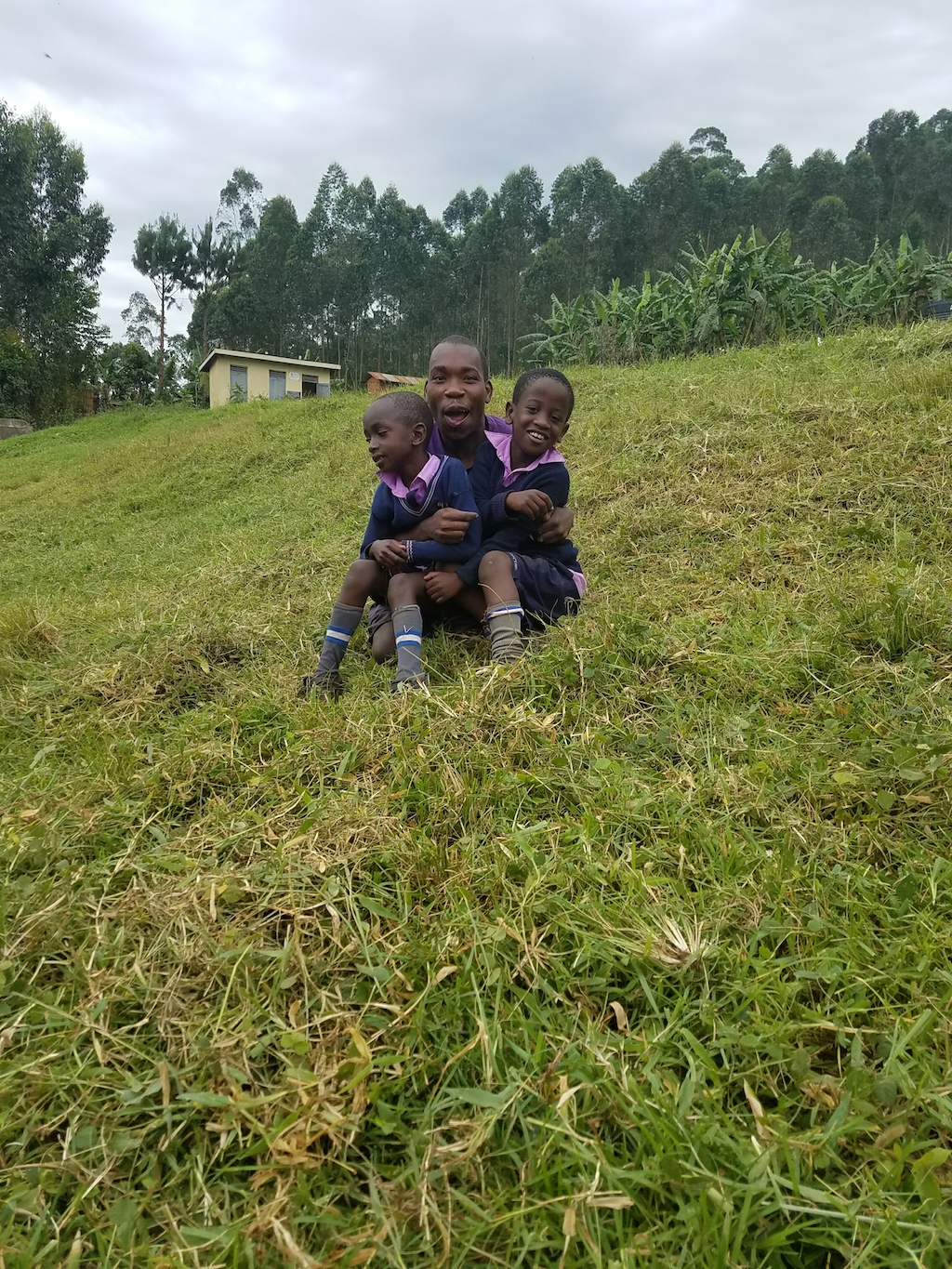 Kenneth with Mathias (left) and Concern (right) on his lap.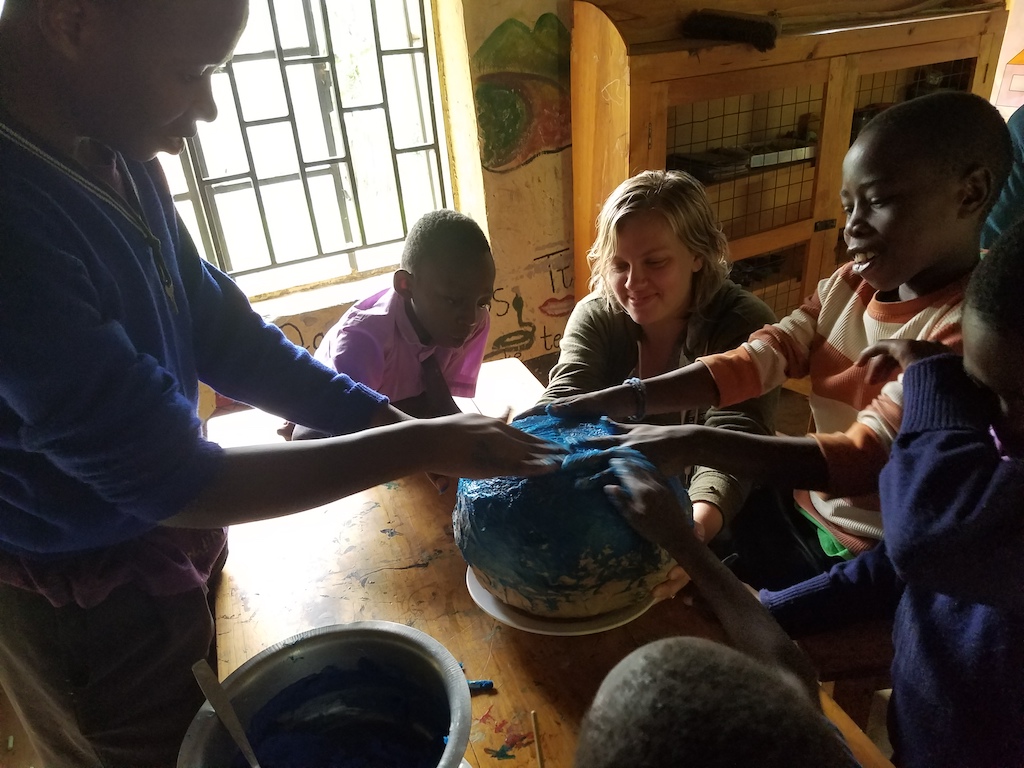 Hadley finger painting a paper maché globe we made with Edwin (far left), Bonus (left), and Lawrence (right).