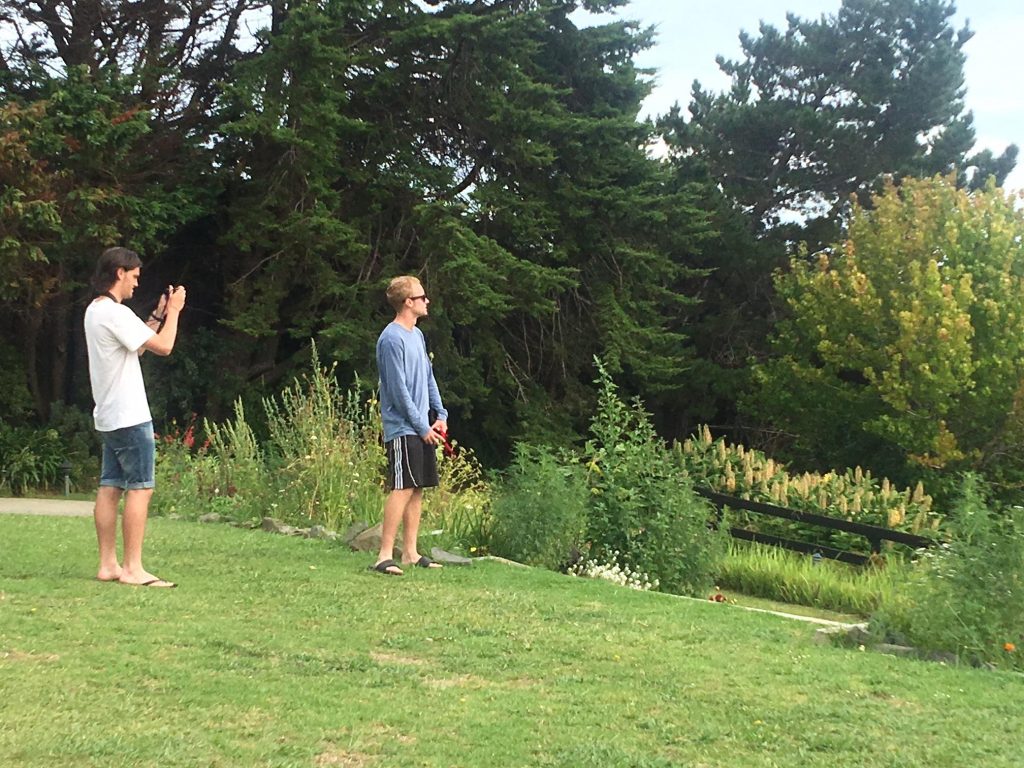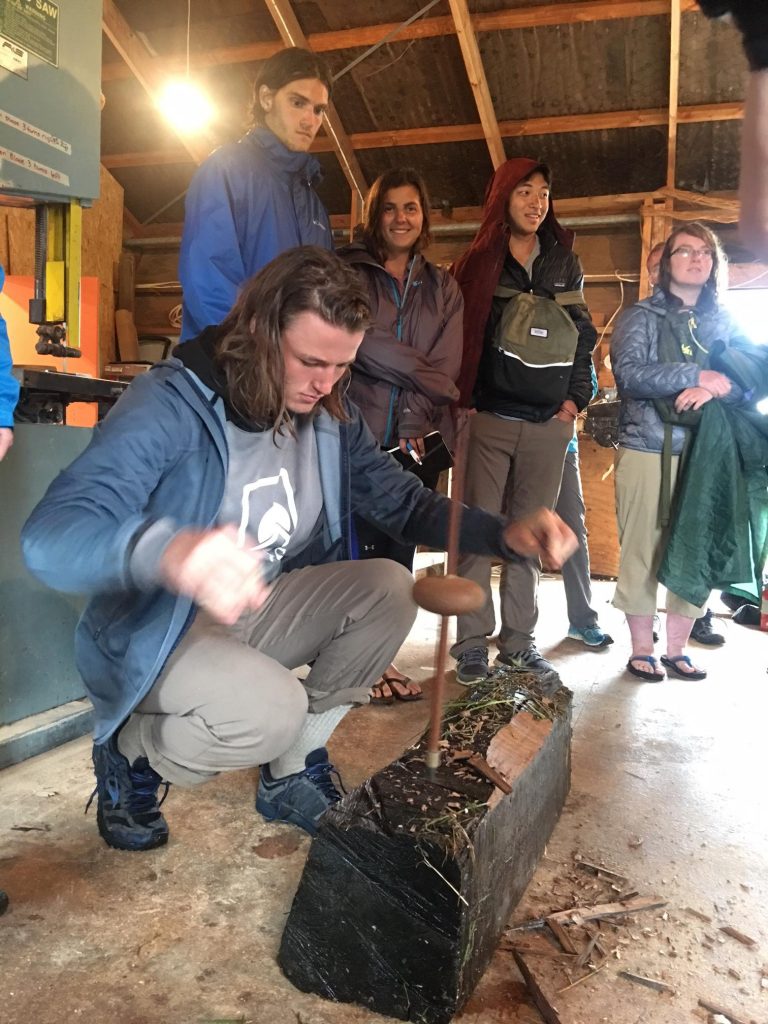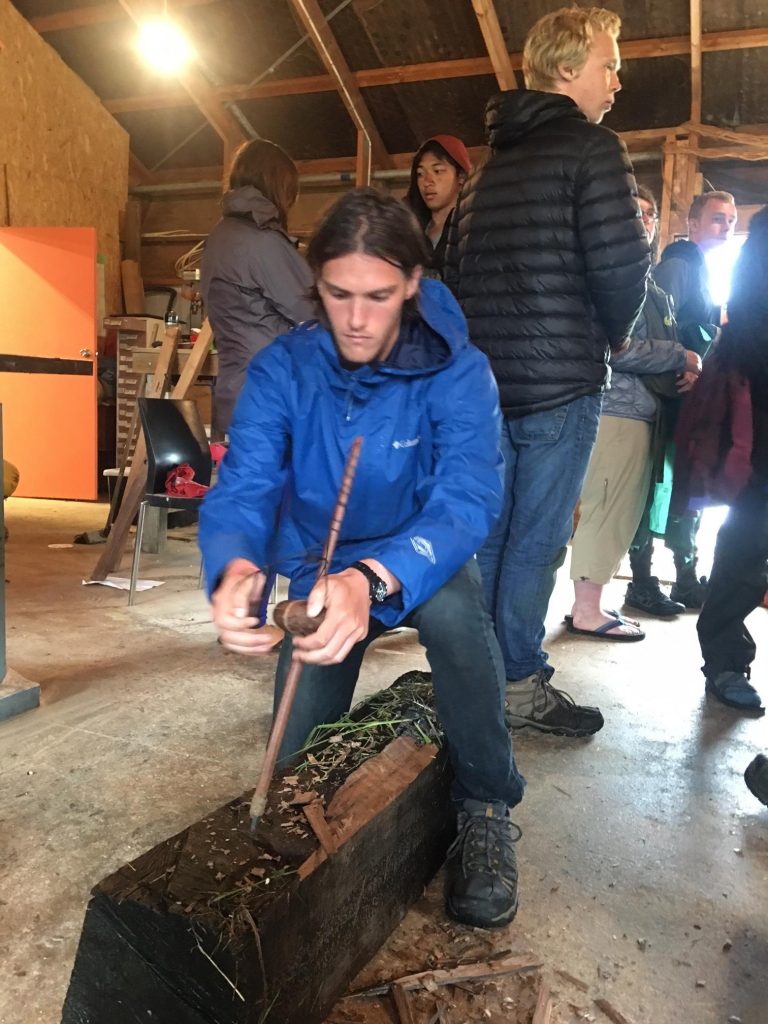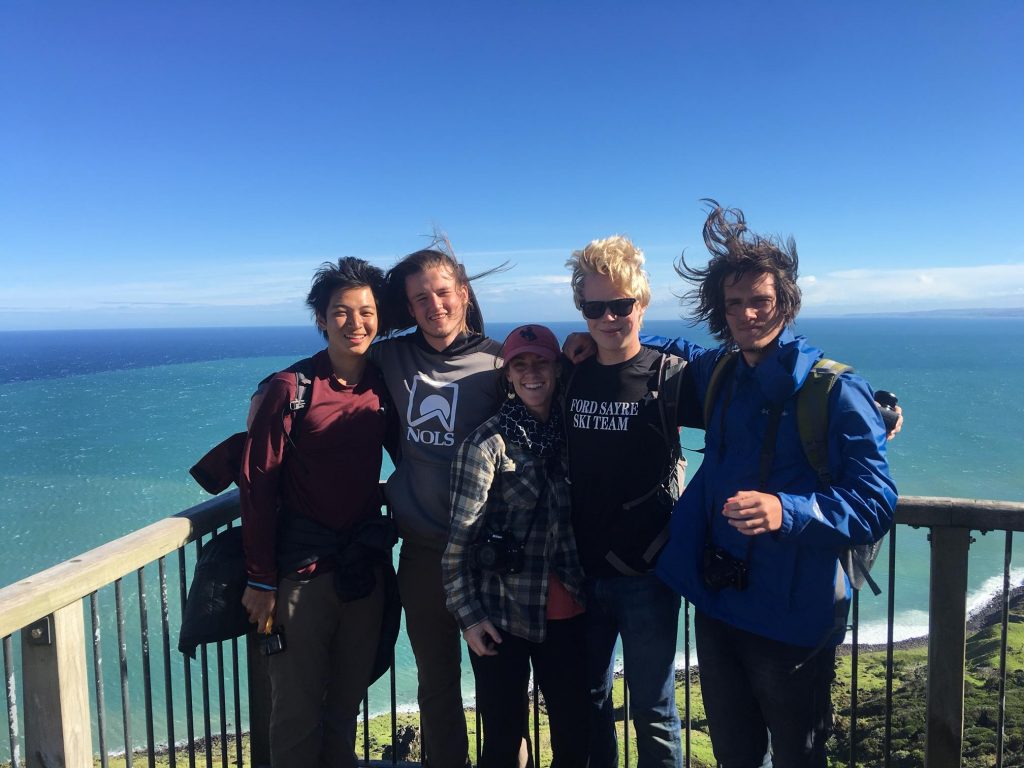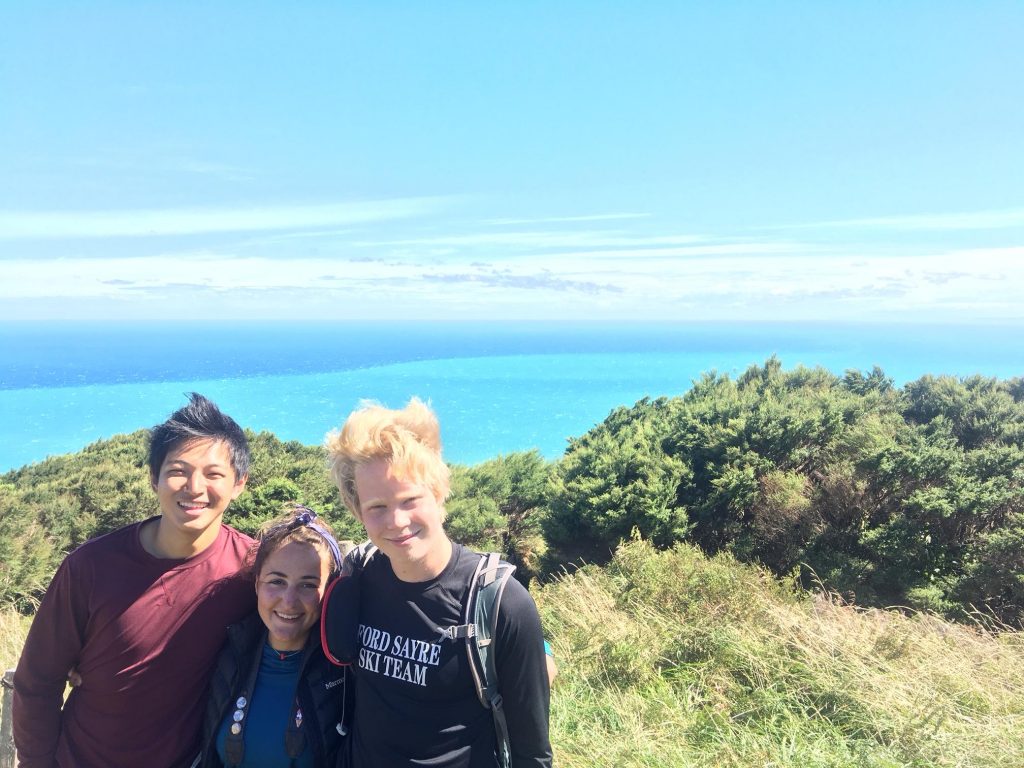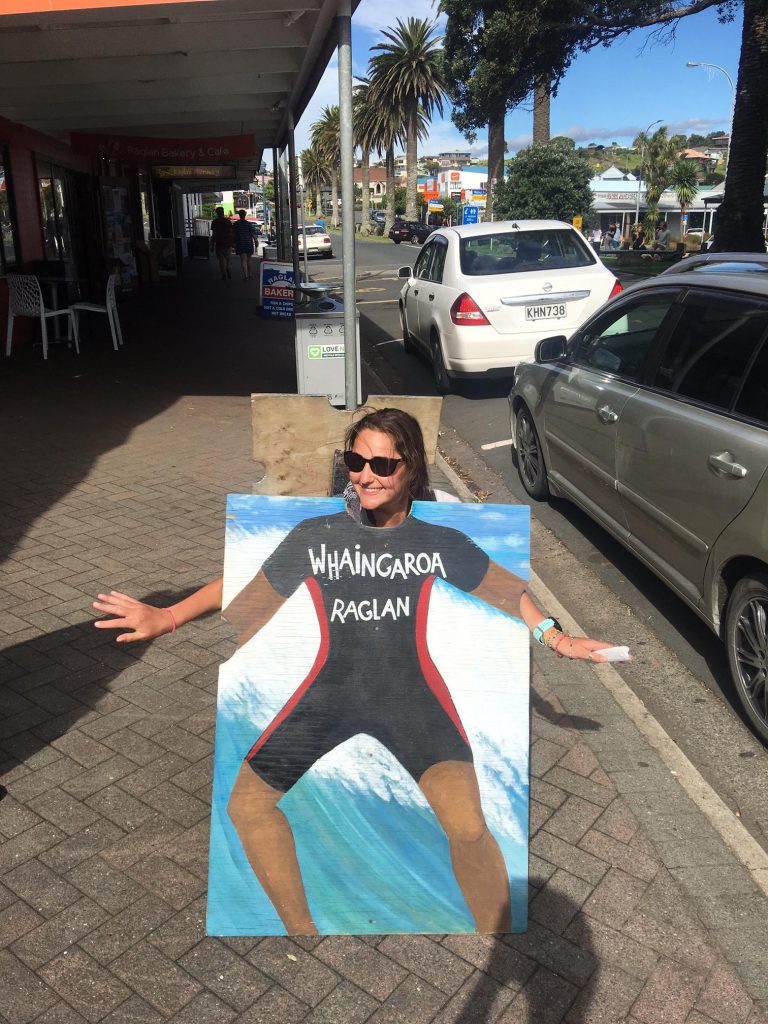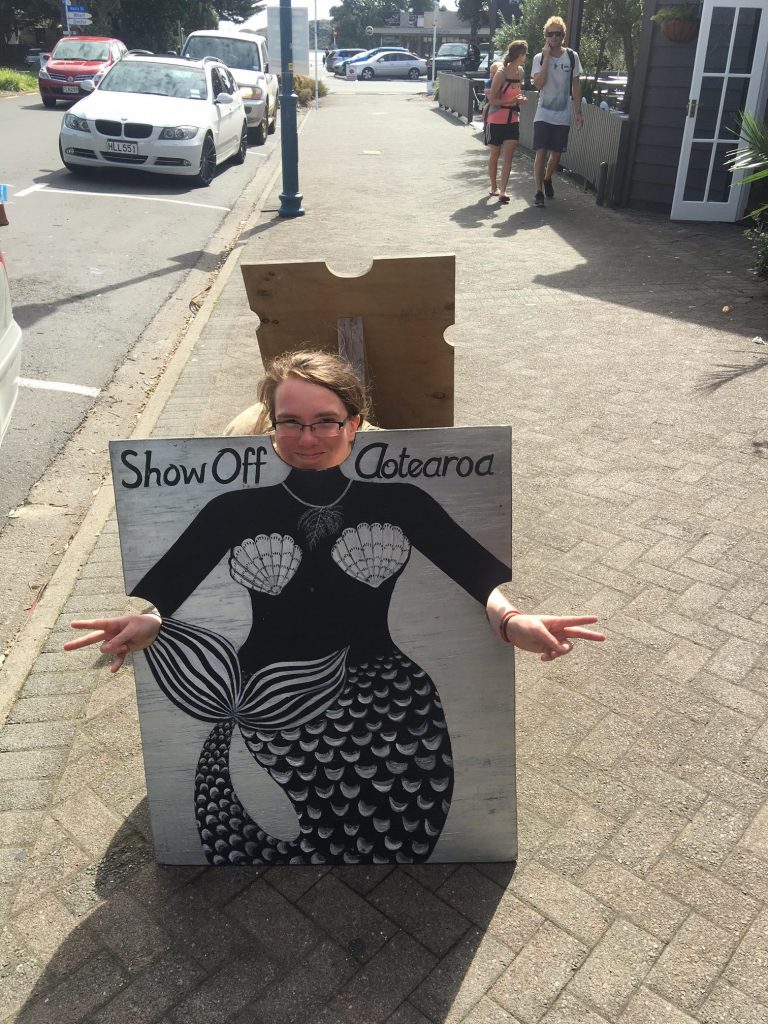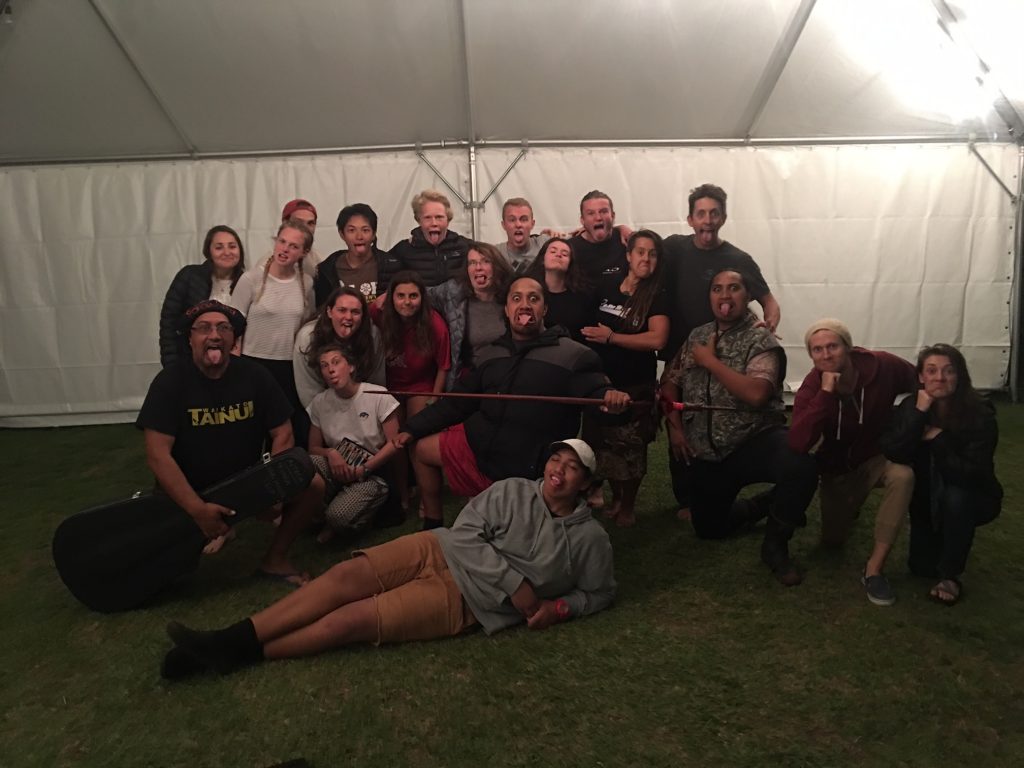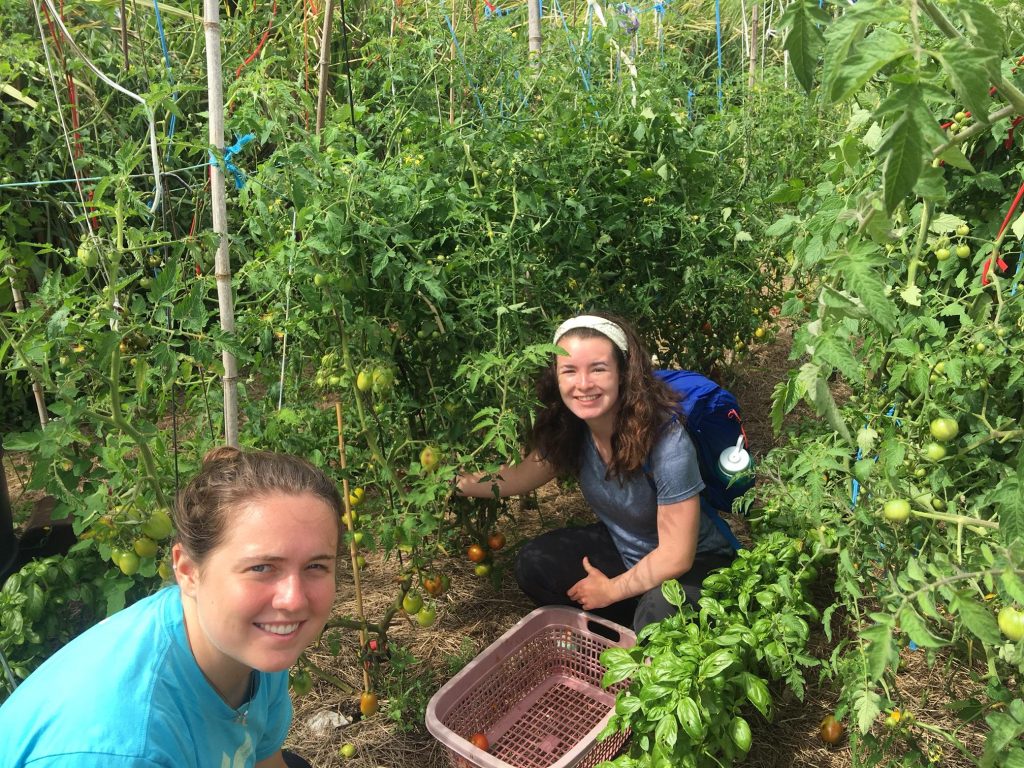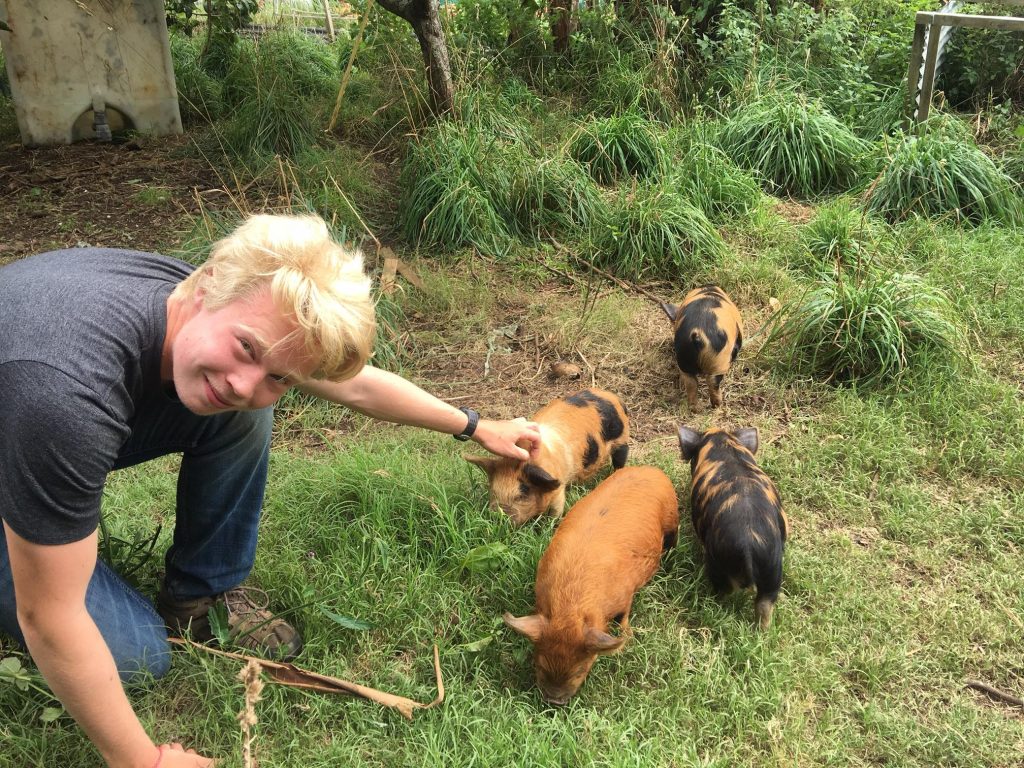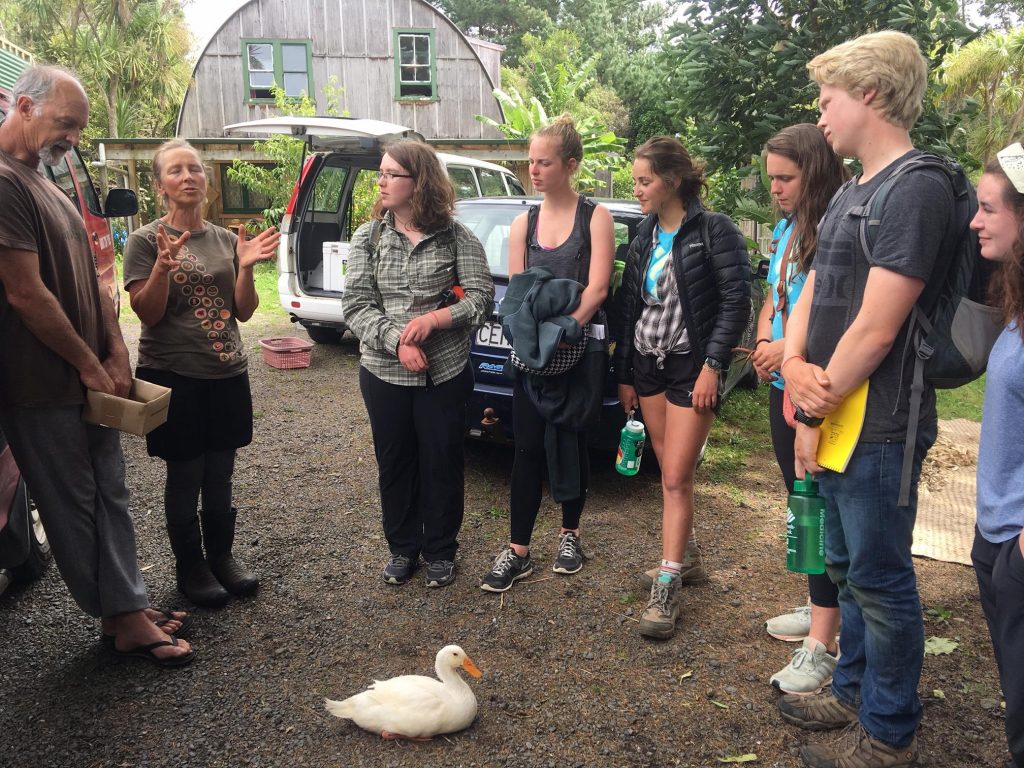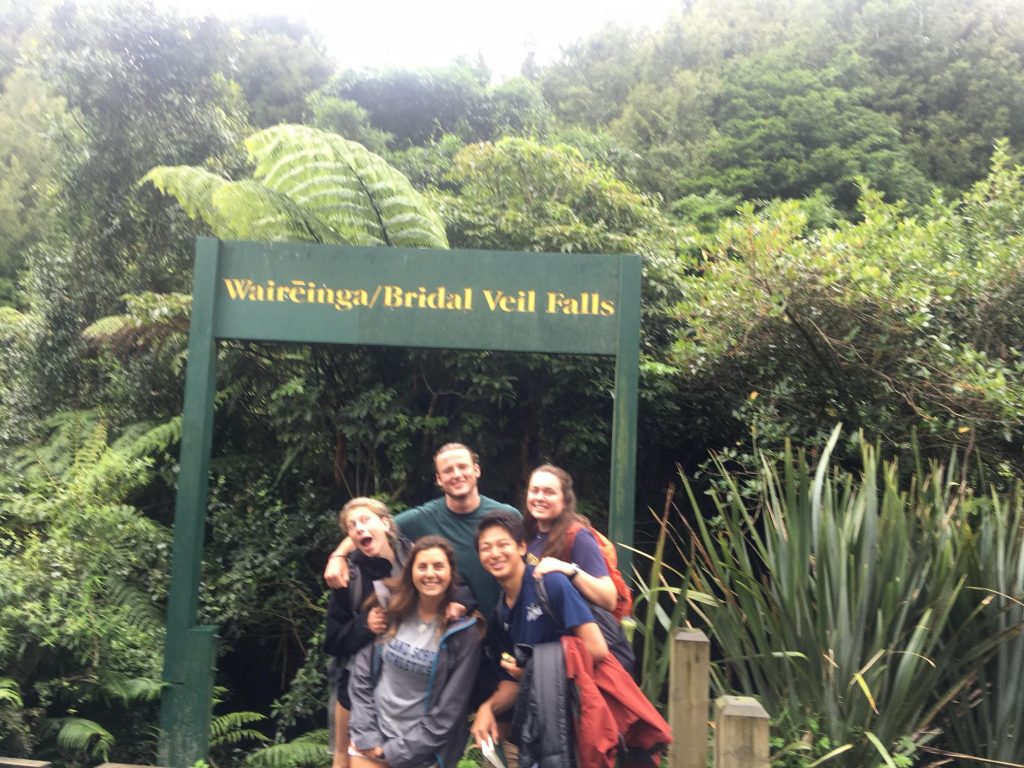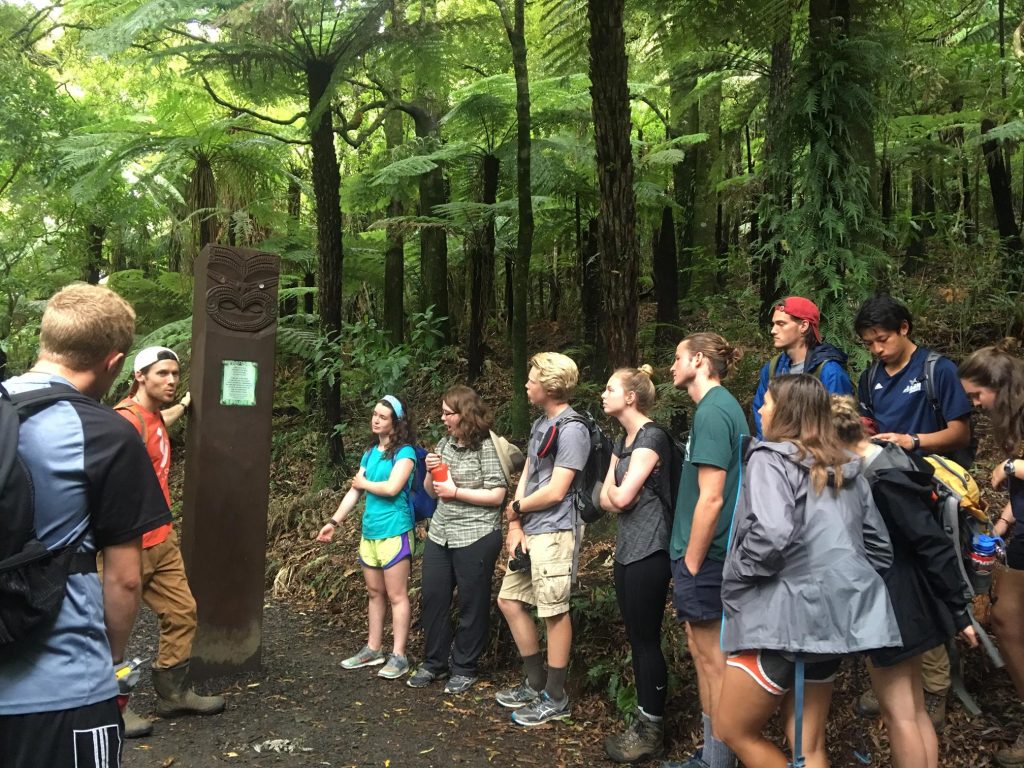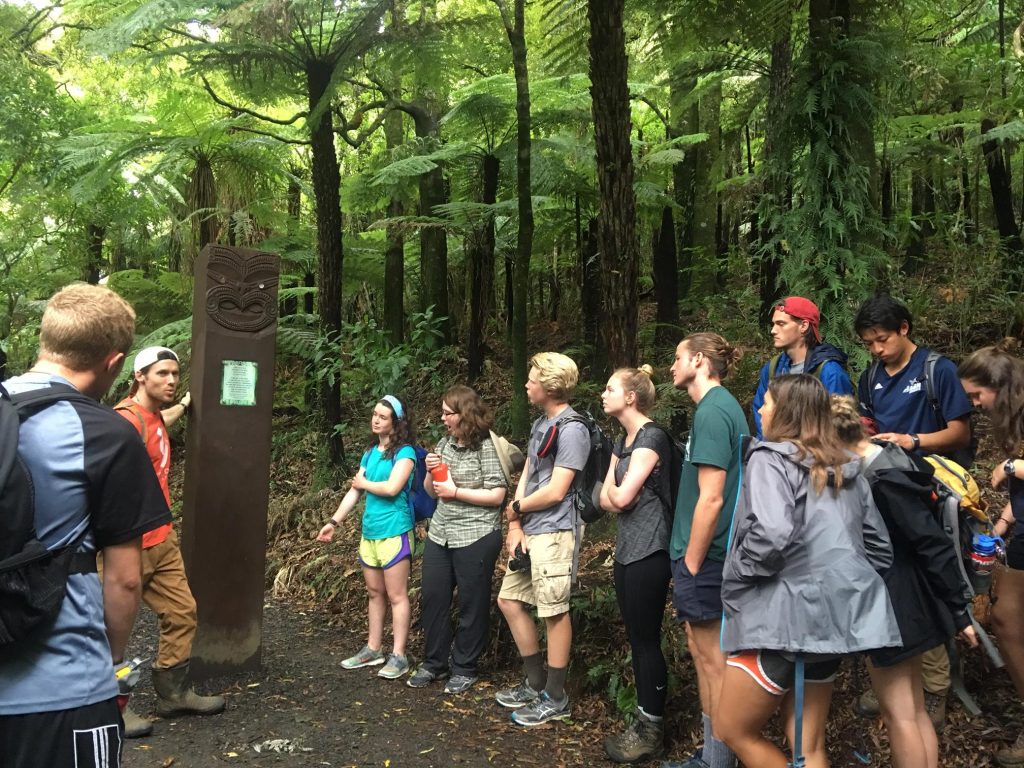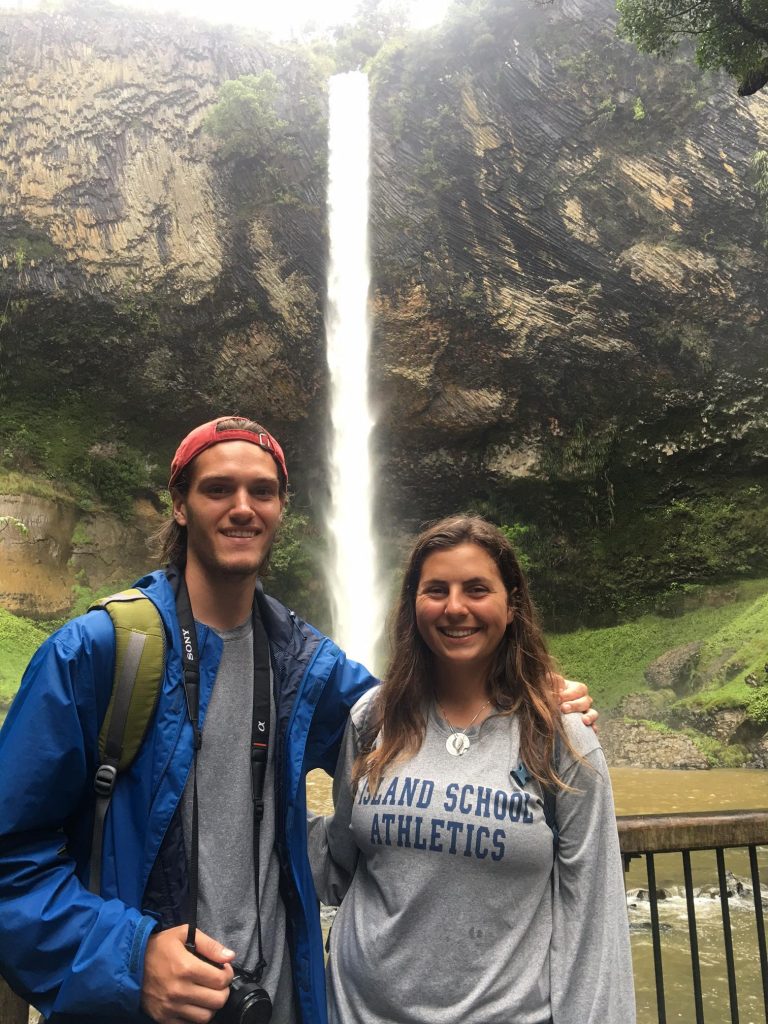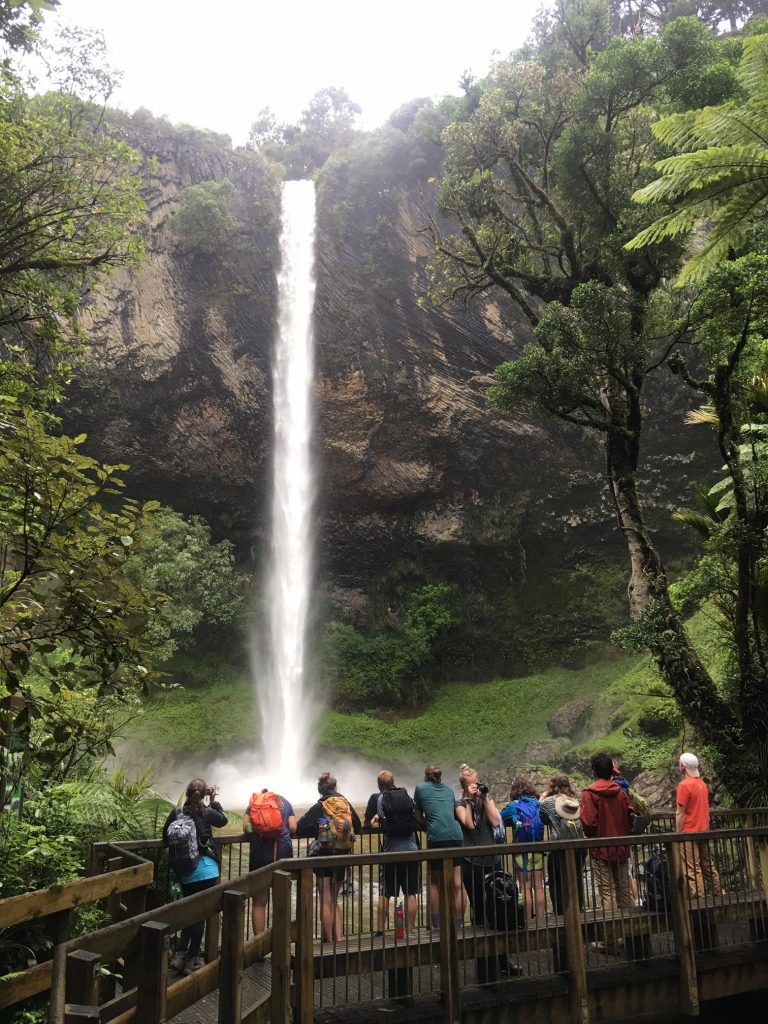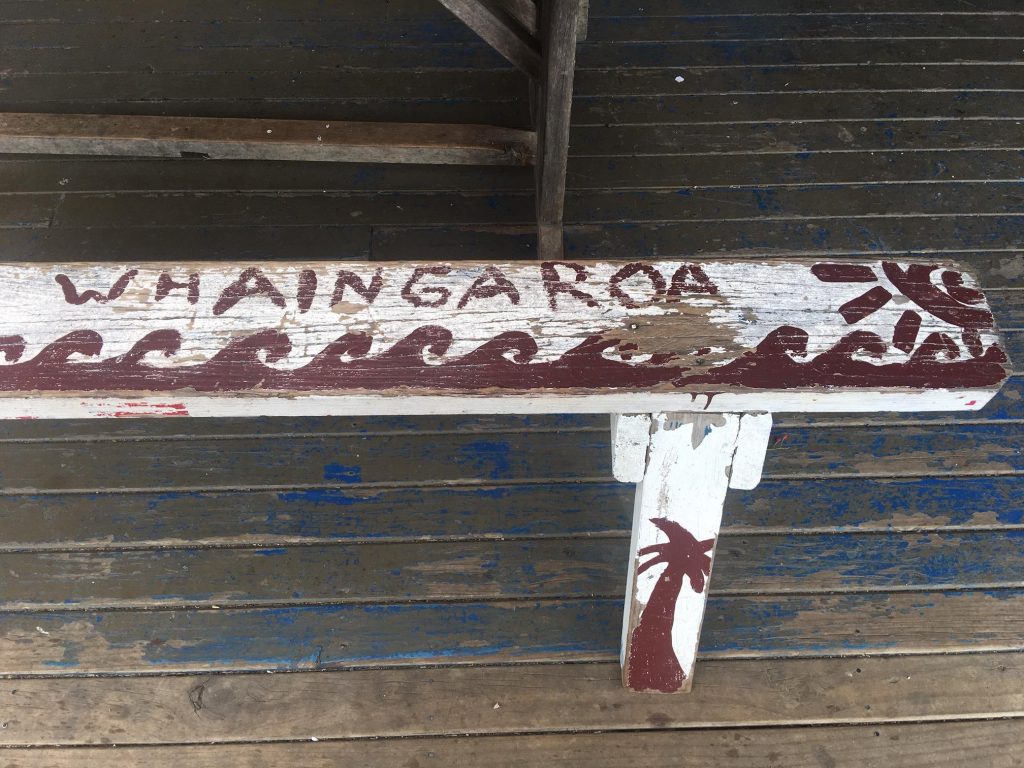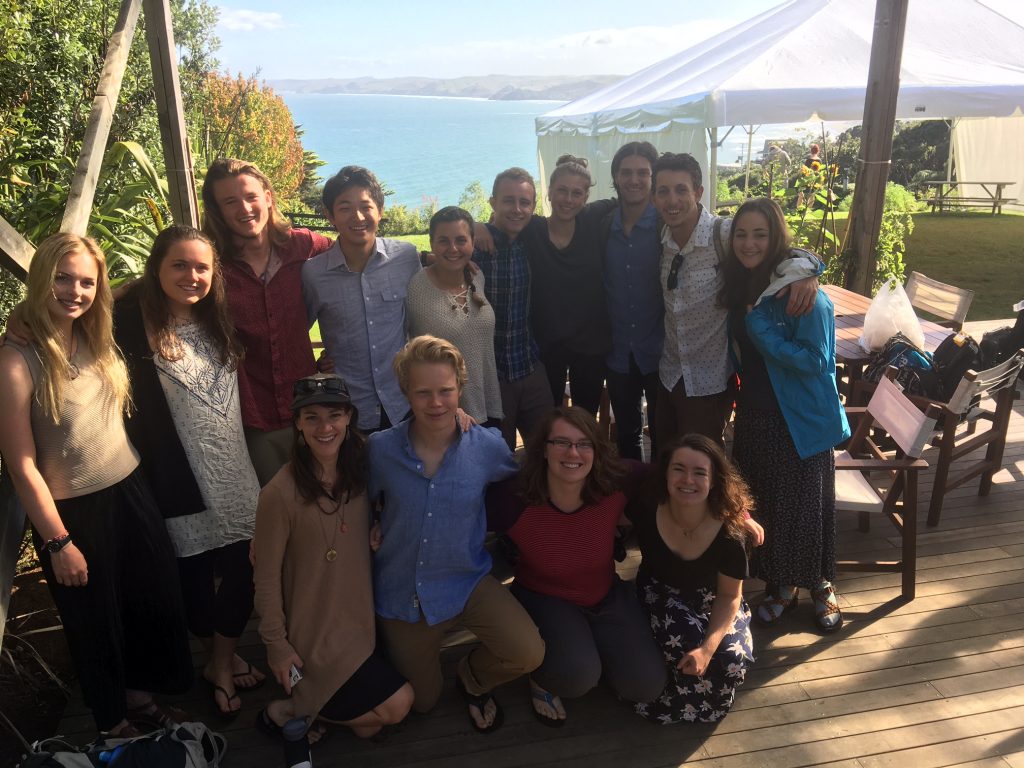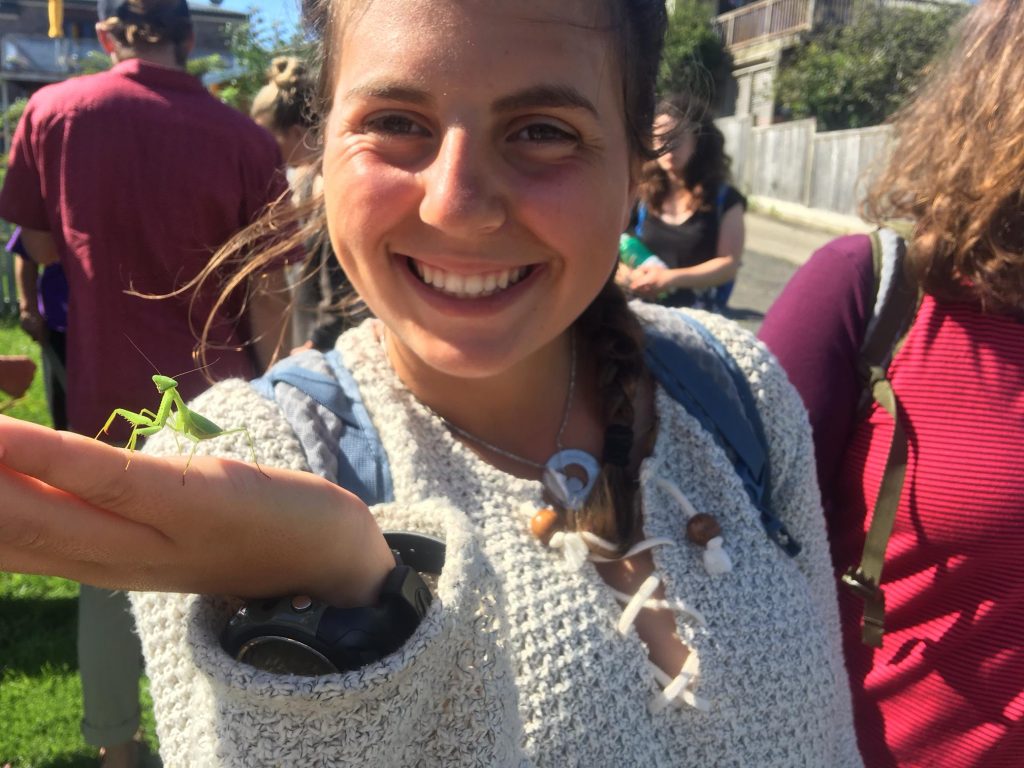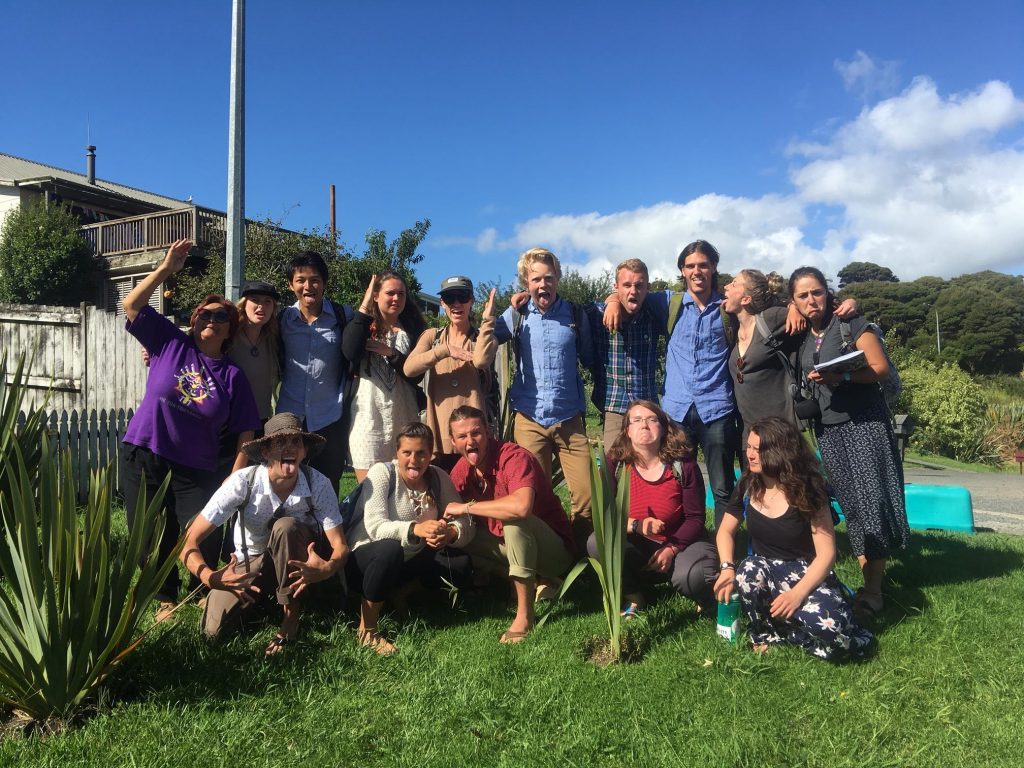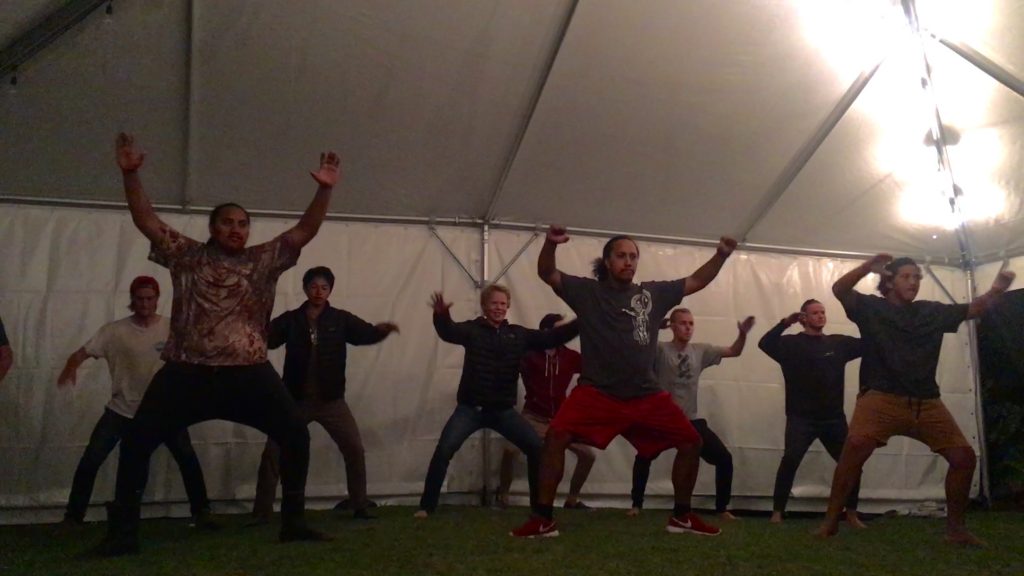 Kia Ora friends and family!!!! We are currently in Raglan, one of the twelve transformation towns in the world. We are enjoying our last night in the scenic eco hostel, Solscape, before embarking on our student directed travel for the next week. Although we are looking forward to seeing more of New Zealand, we will miss our Maori cultural immersion. In the past week we had the pleasure of being led by Tiaki, a member of the Maori community here in Raglan. He led us on many enlightening experiences. On the first day of our Maori immersion, we had the privilege to walk up Mt. Karioi and explore the idea of mana (a Maori term used to describe power and prestige).
After our first few days at Solscape, we stopped by a permaculture farm to learn about sustainability in farming. We then left to go learn about the indigenous peoples of America. After a half hour drive and lots of hydration we arrived at a local couple's house where we would be staying the next two nights and participate in a life-changing traditional Native American sweat lodge ceremony. The ceremony started off with the women entering the blanketed hut, followed by the men. We sat in a circle around the pit where the heated stones were laid. Several songs were sang in native language, followed by 4 splashes of water (symbolizing North, East, South, and West) on the stones. There were 4 rounds, ranging in temperature between 140-180 degrees. Although at certain points many of us felt overwhelmed, we prevailed and felt cleansed of all impurities.
With our new found clarity, the group returned to Solscape to continue our Maori studies. We became educated in the language, lifestyle and even got to learn a tradition dance (the Haka) and Maori song with members of the tribe. After a long week of learning and new experiences, we ended our studies with a full immersion into the Marae, a sacred place of Maori culture. Upon our arrival, we were welcomed with traditional song and an exchange of Maori prayer. Our language skills were put to the test, as english was prohibited at the Marae. We then had a two hour class on the spiritual art of harakeke weaving by a Maori elder.
With all the community and culture that this week brought, we look forward to growing as a group this next week as student directed travel begins! Tihei mauri ora!
Sending love back to the states,
Tom and Nora