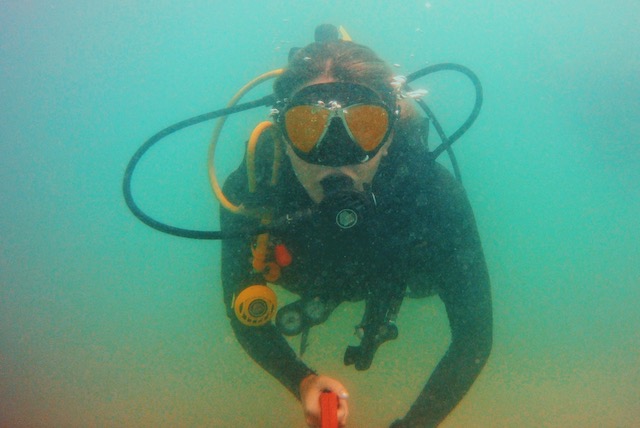 Written By Lily, Latitudes Year '20 Thailand
S̄wạs̄dī from Koh Phangan, Thailand!
It's crazy to think that 6 weeks ago, Jackson, Madi and I were boarding our 22-hour flight to arrive on this beautiful island in the Gulf of Thailand. Time is flying by; it's hard to believe we are past the halfway point in the semester! At Core Sea, on our daily morning dives, there is always a new survey to identify fish, coral, and predators to the reef, like coral bleaching or sea urchins. We learn about the danger to our oceans and ways to prevent damage to the reef; for example, avoiding the usage of single-use plastic! In the afternoons, we are in the lab using our collected data to make graphs on the computer. This helps us monitor if our data is improving or worsening every dive. In between our morning dive and afternoon lab work, you can most likely find us enjoying some fried rice at a restaurant right down the street. Every Friday is conservation day, so we clean up fishnets and other garbage stuck in the reefs and in the afternoon we do a beach cleanup.
My favorite part of the semester has been exploring the island. Whether it's walking across the street and swimming at the beach or traveling to the south of the island for their night markets, it's always a fun experience.
I've learned more about myself than I could've imagined throughout my gap year so far. First, I learned the importance of being yourself. It's never worth it to worry about what others think of you. I gained an appreciation for my family, friends, and the privileges I have at home. It makes me happy to know that there are people back at home who support me and are rooting for me during this year. My biggest takeaway from this year so far is how I've learned to accept any challenge and try new things every day. I am so grateful to have this incredible opportunity of making unforgettable memories with life-long friends. I'm looking forward to what's to come!