By Hannah
Tashi Delek! Hey, again friends, family, and followers! Our long days of travel from Varanasi to Delhi and Delhi to Dharamshala have come and gone pretty smoothly. We've spent the last week exploring McLeod Ganj and all the cool sights and experiences it has to offer. This is our Student Directed Travel week, the week where we give Doug and Kate a little break and take over all the day to day planning. There's plenty to see and do right in the main streets of town; lots of shops for souvenirs, scarves, books, etc., lots of tasty street momo stands, a LOT of great cafes and restaurants to try – places like Tibet Kitchen, Snow Lion, and Common Grounds quickly became our favorites and were given our Carpe Diem seal of approval. The Dalai Lama Temple is also nearby, a beautiful place to visit. McLeod Ganj is the current home of the 14th Dalai Lama in exile, bringing a lot of Tibetan influence to the town. We've spent time volunteering at Tibet World – a school dedicated to teaching languages like Chinese, English, French, and German to Buddhist monks, many of whom are refugees from Tibet. There we got to help with their conversation classes, affectionately known as #MonkChats. We got to watch a Tibetan Culture show where we listened to traditional Tibetan songs, dances, and folk tales. We even got the opportunity to learn some of their dances, which proved to be harder than it looked – the Tibetans have some fancy footwork. Some of us got to do a yoga class taught by our new friend, Jorge, the volunteer coordinator from Tibet World. We all learned a lot this week about the conflict between Tibet and China, something we were all shocked we didn't already know more about. It's a humbling and eye-opening topic to look into and it's been really fascinating to see it's influence on the culture around us.
We also took some time this week to explore the surrounding areas, by arranging trips outside of the main scene of McLeod. Some of us got to go to guided meditation classes at Tushita Meditation Centre. We took a walk to the Bhagsu falls where we all got to enjoy some time to sit by the water and soak up the sun. Then we went to the last day of the Dharamshala International Film Festival in Dharamkot at the Tibetan Children's Village. There we got to sip chai and browse the various stalls selling handmade Tibetan crafts and other goodies. For the past 3 days, the festival was playing a collection of indie films from around the world, a few of which we got to watch that day. One we all enjoyed was Waru, a film from New Zealand about the different aspects and views of Maori culture. Definitely recommended for any film junkies out there. This week we also went on a short trek to Triund, a little campsite up in the nearby mountains. We spent one day going up the mountain and one day going down, and the night we spent there was beautiful. Above us we could see tons of bright stars twinkling in the sky, AND we could see all the lights and Diwali fireworks twinkling like stars in the city below us. Then in the morning, we got time to admire the crystal blue sky and the surreal mountain views before starting our descent back to town.
We've spent our last days soaking up our favorite parts of McLeod before we move onto our week at the Dev Bala farm in lower Dharamshala. We're all looking forward to the adventures ahead but it's safe to say we'll all be missing McLeod for a long time. So till next time, Namaste!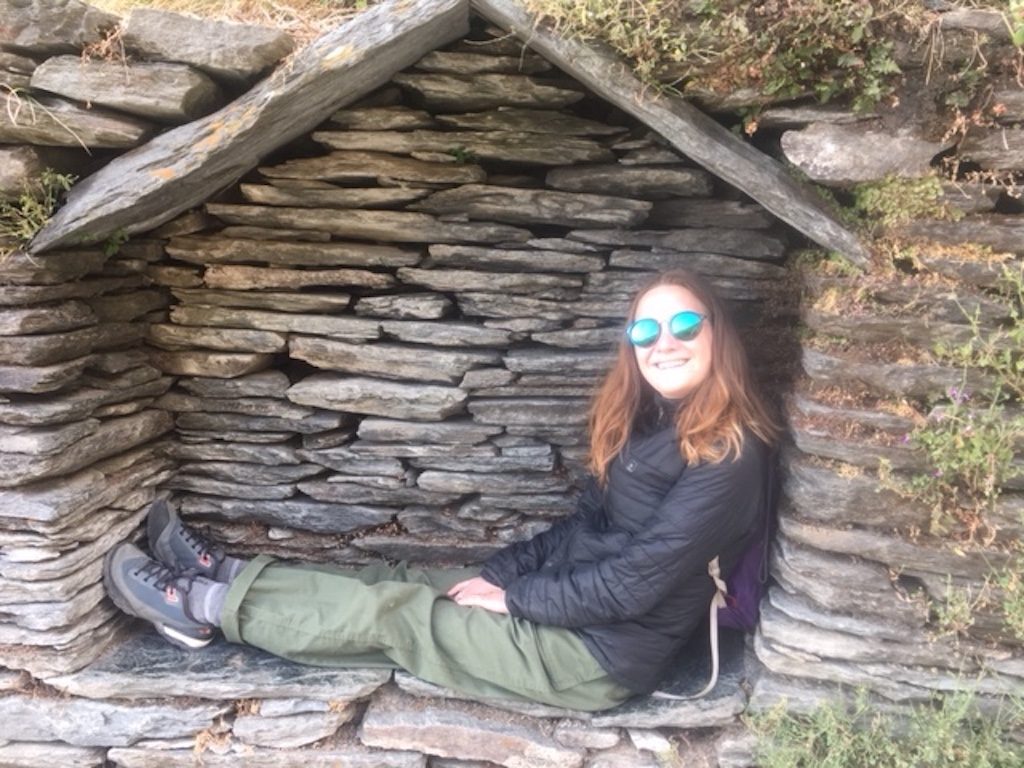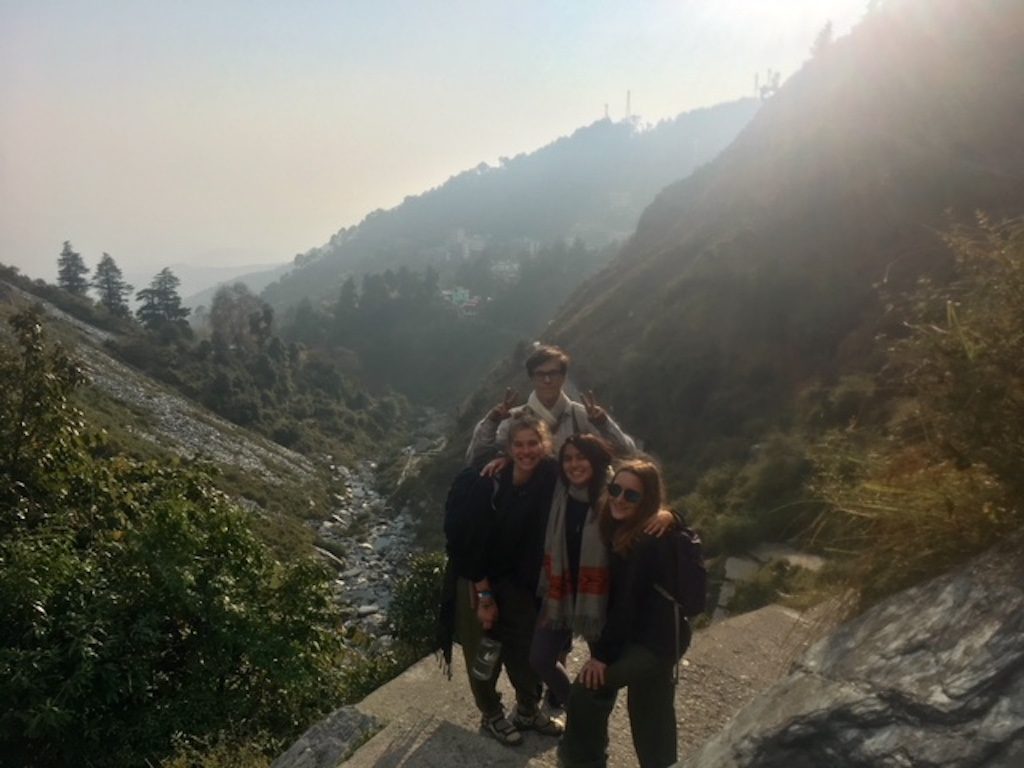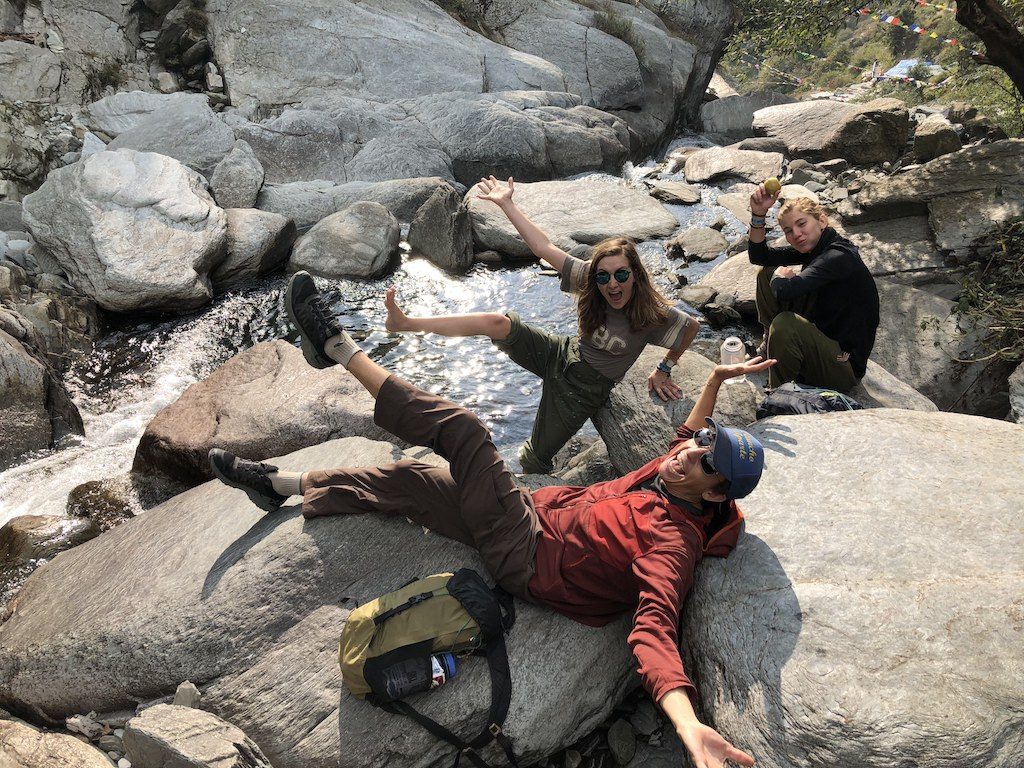 Hanging out at Bhagsu waterfall!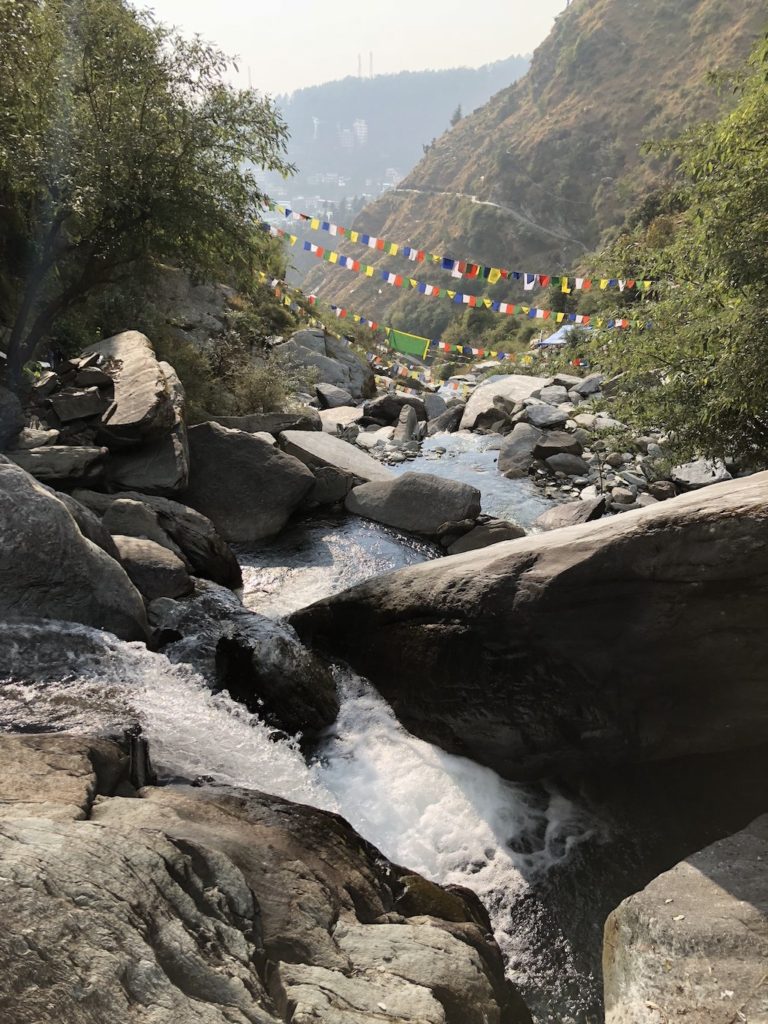 View of the falls from above.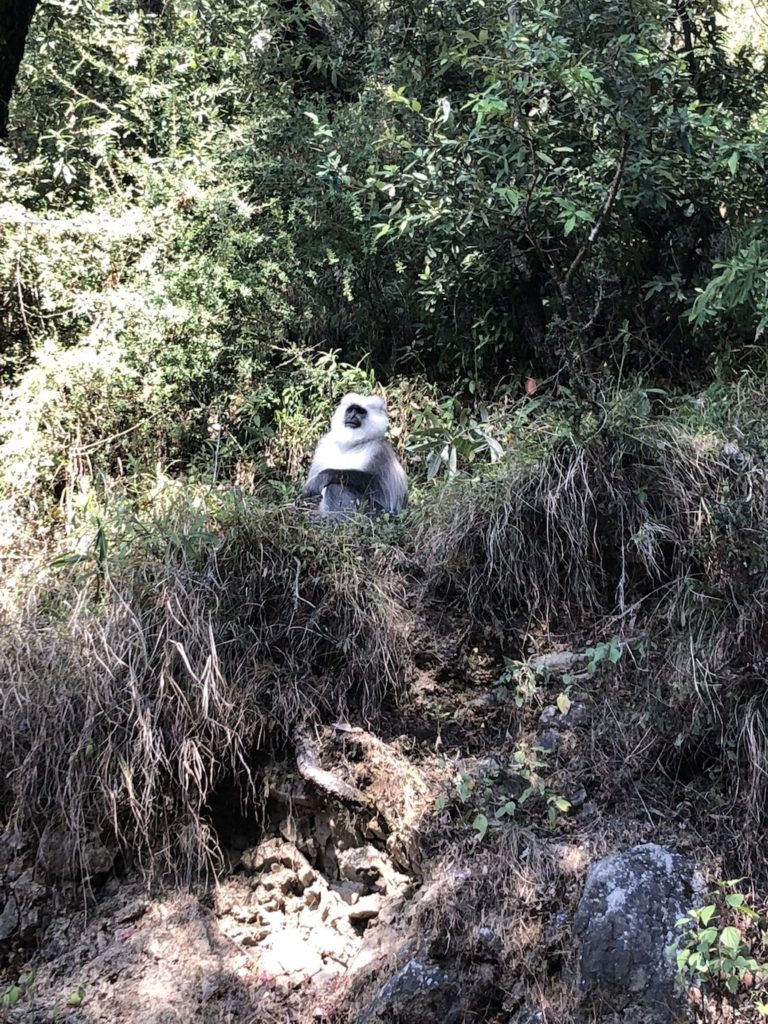 Neighbors!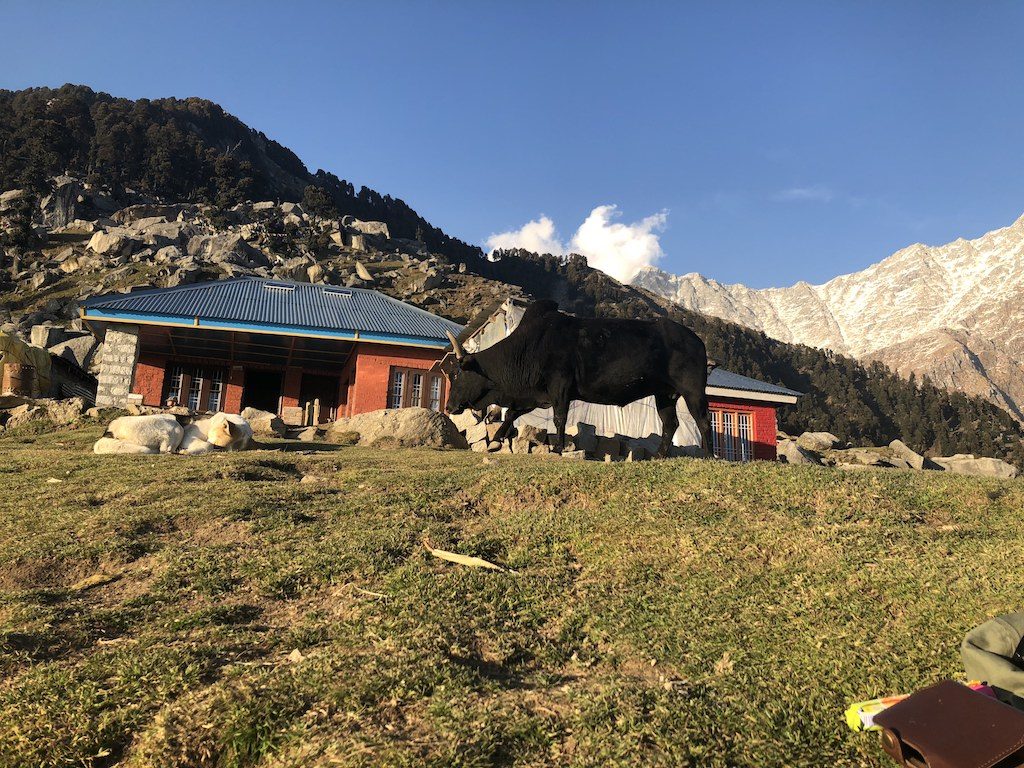 Our guesthouse at Triund base camp and a lovely cow friend.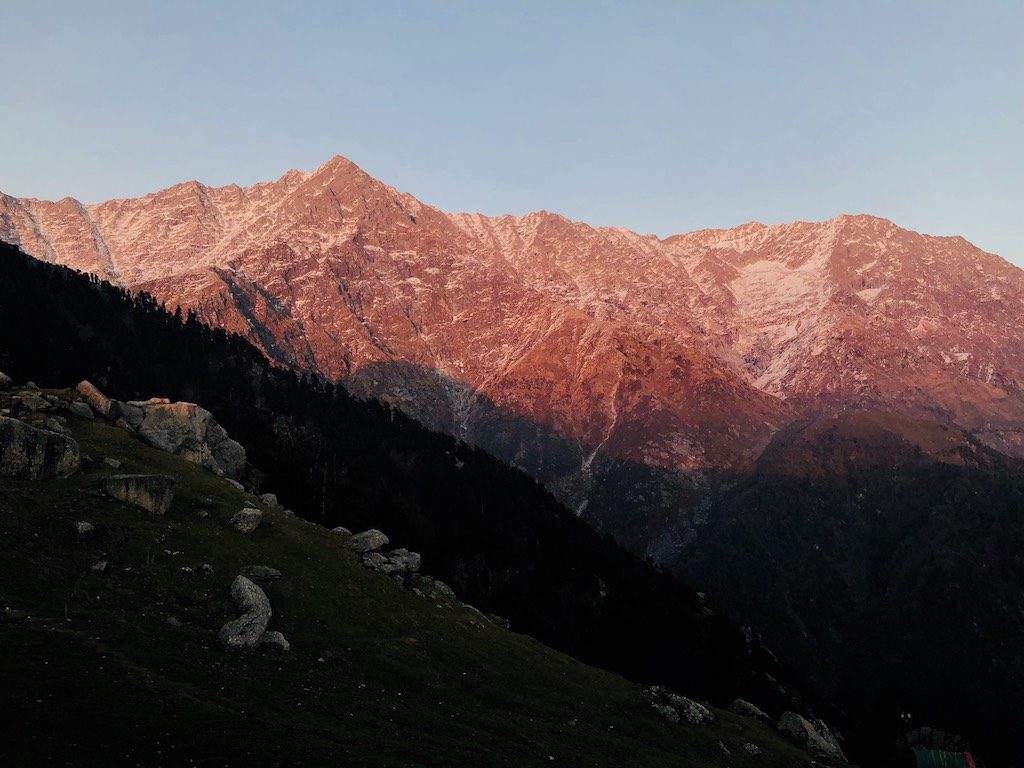 Triund at sunset.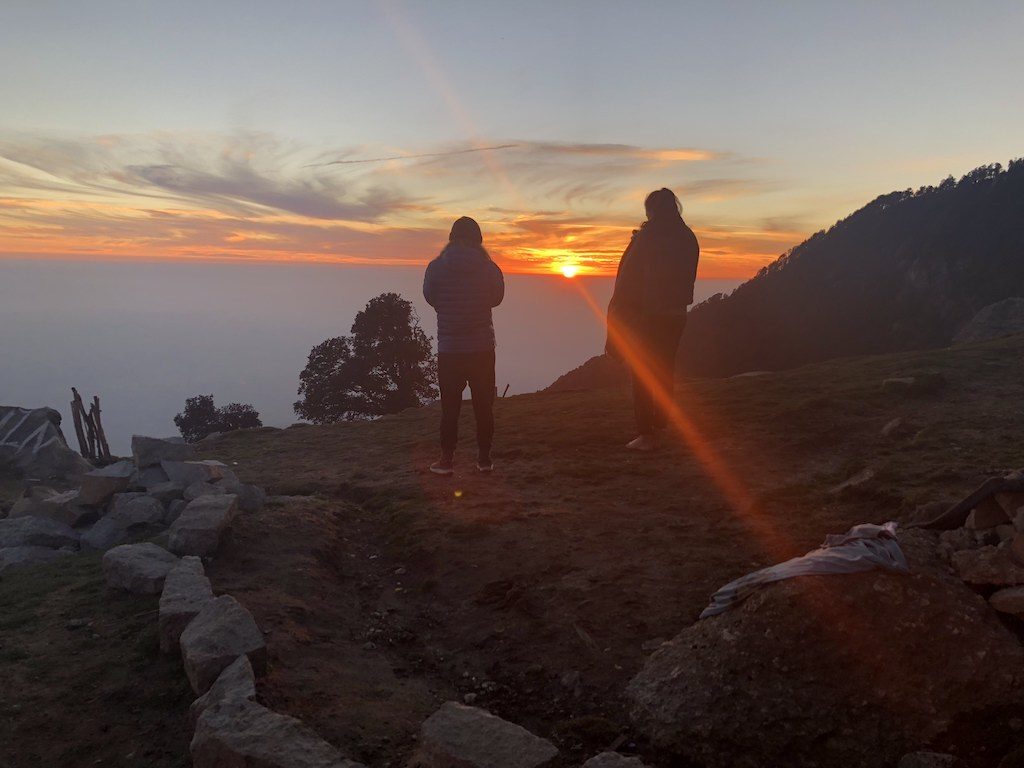 Lexie and Maya watch sunset at Triund.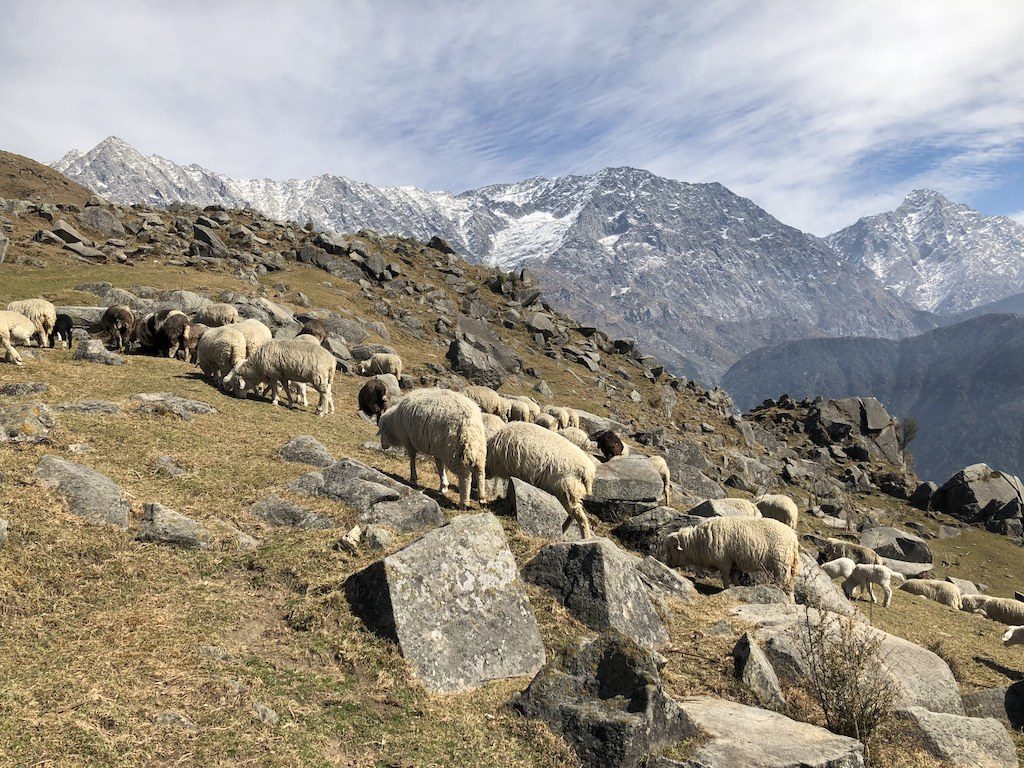 Baaaaahhhhhhhh! Sheep friends and the mountains.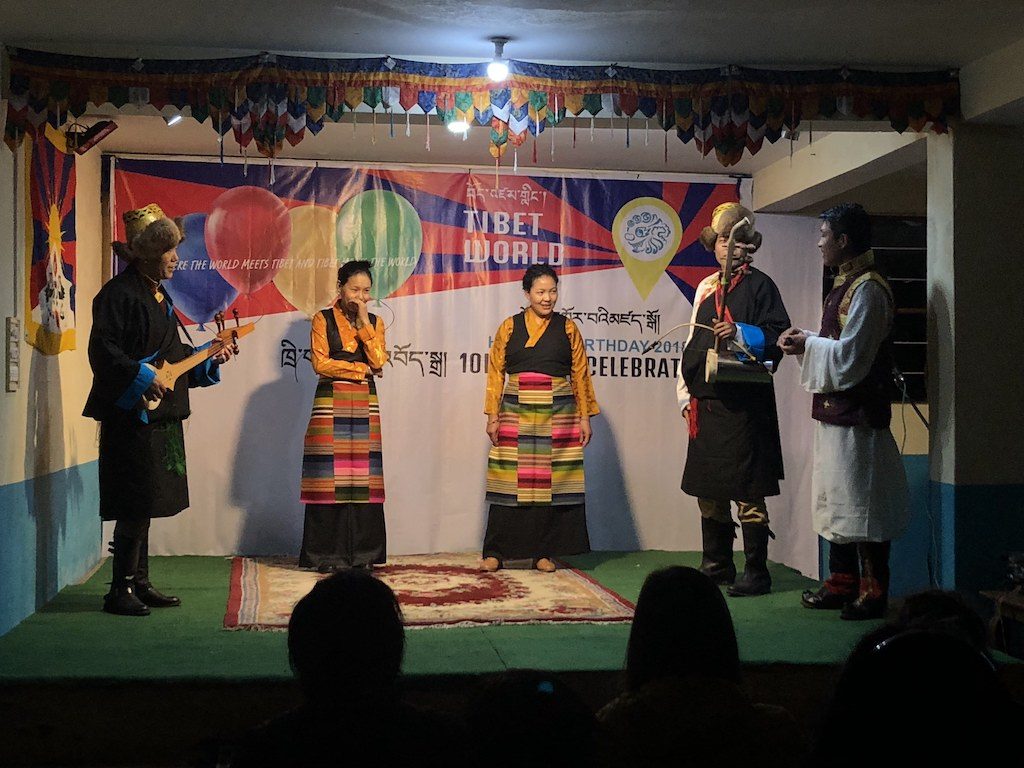 Cultural show at Tibet World. 5 star review!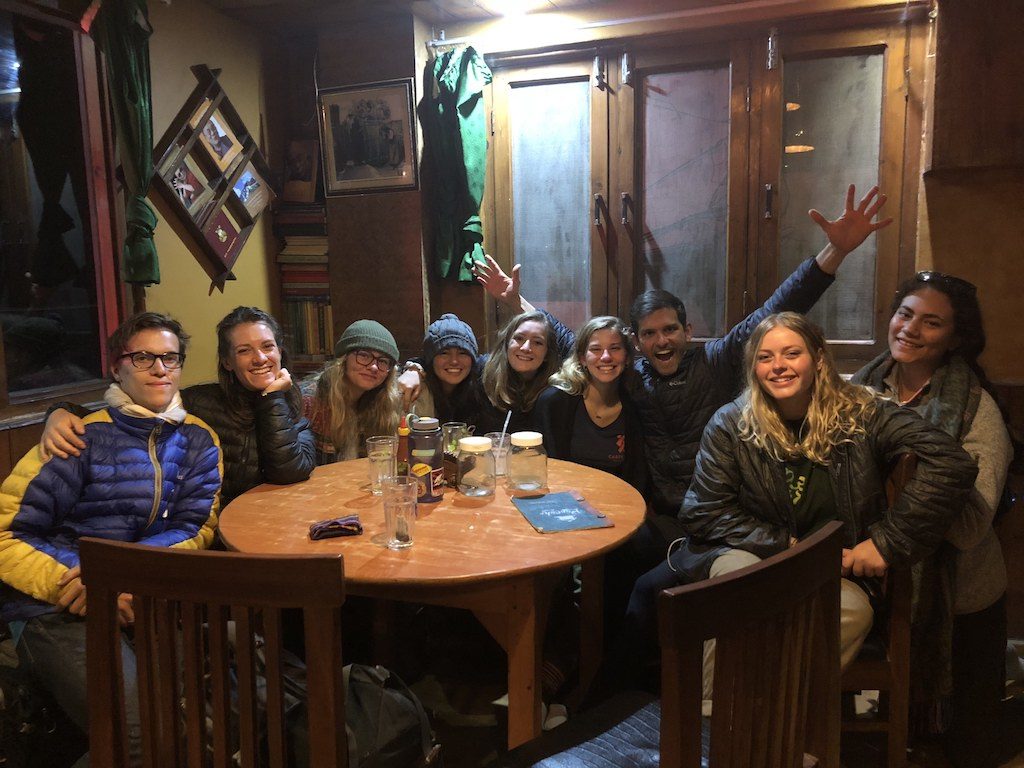 Dinner with Jorge at Pancake Crepe, a favorite restaurant.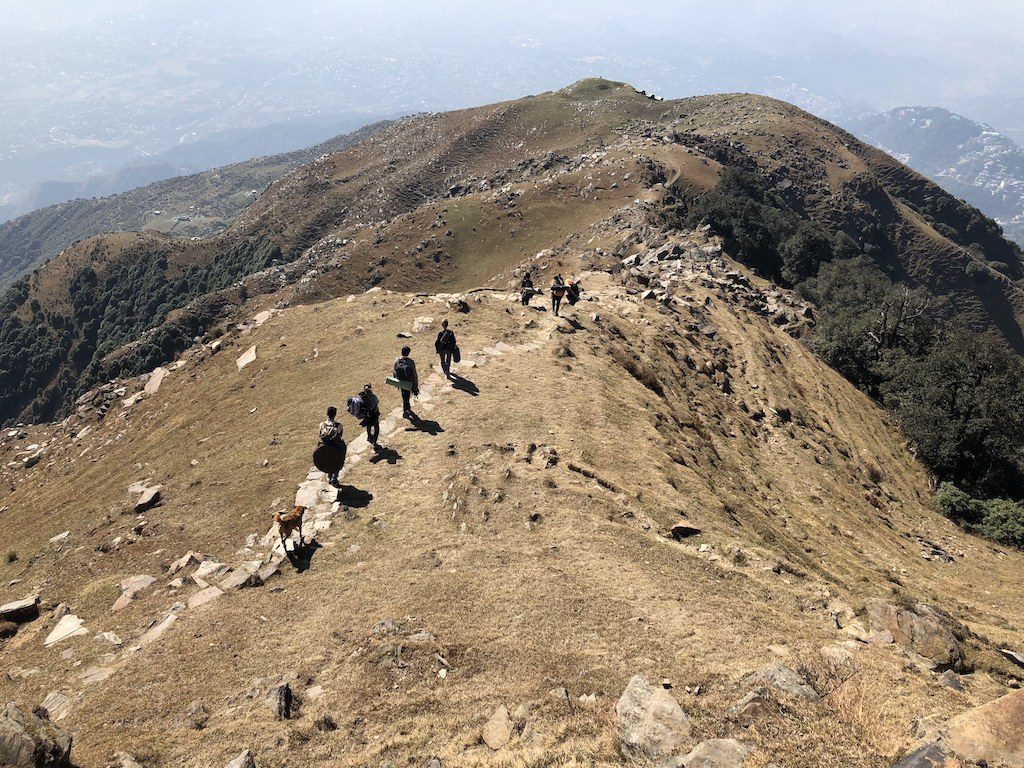 Trek trek!