Written by Aidan & Mackenzie
Greetings from Italy! When you left us, we were traveling to Mondeggi from our week in Bologna: this week, as you may expect, we are in Mondeggi. From the first, we were welcomed into the communal farm with open arms, surprisingly good English, and lots of cats. The next few days consisted mainly of getting to know the flow of Mondeggi. On Wednesday, we spent the morning planting cabbage and the afternoon reflecting deeply on our experiences on the trip so far, as Wednesday was the halfway point of our time together. Digging holes for artichokes and preparing a field for planting occupied the next couple of mornings. Thursday afternoon was occupied by an in depth talk by some Zapatistas from the Chiapas region of México, who have similar values to Mondeggi, but on a much larger scale. Surprisingly, as the talk was translated from Spanish to Italian, some of us got to use Spanish that we learned in school, and the rest got a deep immersion in a lot of Italian. On Saturday, we all got to be experts at bottling red, rosé, and champagne wines from the enormous vats that they fermented in. Later in the day, we got to taste a bit of the wine we bottled, and then danced till midnight for Liam's 19th birthday!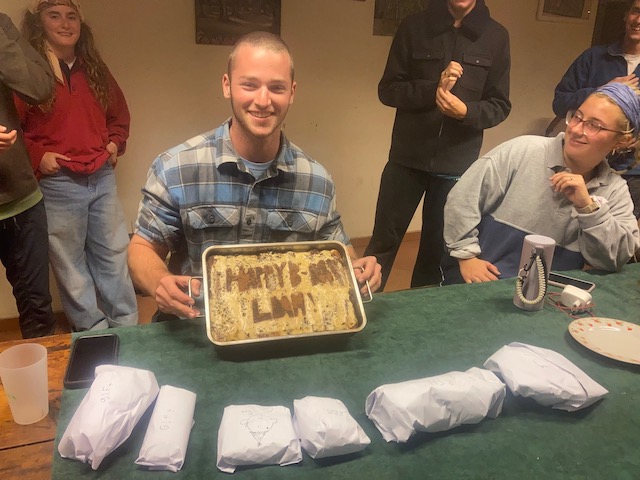 On Sunday and Monday the group spent a lot of time harvesting olives. We all had different tasks to keep a smooth flow in the process. These tasks included relocating giant nets that caught the olives, sorting out sticks and leaves from the olives, and picking the olives with our hands or rattling them out with a "shaky rake". On Sunday the entire Mondeggi community had been helping with the harvest, so they hosted a big potluck style lunch afterwards. Our group ate and had a much needed afternoon off, then we got to hear a bit about Mondeggi's history from Isabella. She told us how these homes and fields had once been abandoned and due to an economic crisis the government was looking to sell it. Activists had wanted to use this area for the community, so they squatted on the land, cleaned up hundreds of olive trees, and made olive oil. With a lot of support from surrounding areas Mondeggi first started to grow. Over the years different projects have started here including bread beer and wine making, gardening and restoring the houses on the land. It has now been 9 years and Mondeggi is still going strong.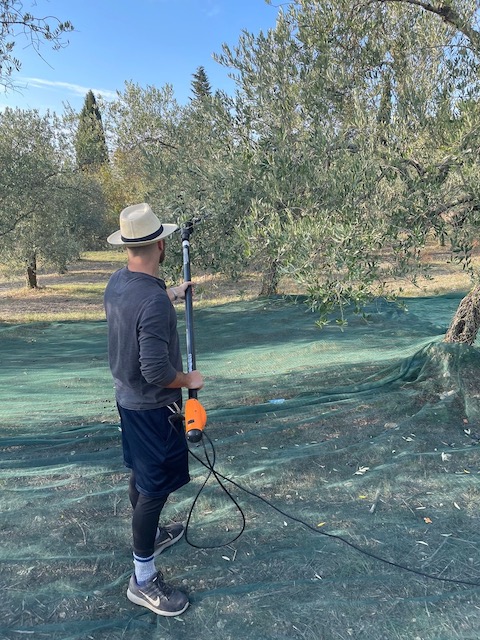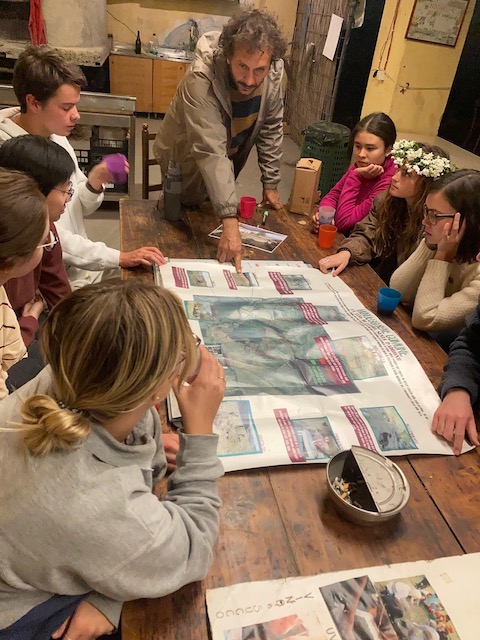 On Tuesday most of the group spent the day olive harvesting while Clemmie and Kenzie made bread. The bread making consisted of a very early morning, lots of kneading, and hours of music. We helped Francisco, Natalia, and Phil weigh, shape, and bake the bread for the market. While our time at Mondeggi still isn't over it is nearing its end before the group heads to Florence. We have loved getting to be a part of this community and are going to soak up these last few days!