Written By Laura
G'day, mates!
Our adventures this week began with a couple of very long travel days as we made our way from Fiji to Australia. This included a layover in Auckland, New Zealand, which gave us one day where we were in three different countries! We also had the opportunity to spend a night in our most luxurious accommodation yet: The Brisbane Airport. Sleeping in an airport, as we found, is a simple matter of finding the coziest patch of floor (or row of chairs), rolling out our trusty sleeping bags, and being tired enough to sleep through TVs playing, florescent lights, and construction work being done inside the terminal. It was nothing we couldn't handle!
When we finally arrived at our destination of Sheoak Ridge, a nature reserve outside of Cairns, we were warmly welcomed by our hosts Claire and Marcus (and Menzie, one of Claire's wallabies). Our accommodations were some snazzy tents, allowing us to be fully immersed in Australia's natural world. This description would not be complete without a mention of the composting toilets: Although we are well-used to this eco-friendly alternative, it was always a gamble this week as to whether we would be joined by a giant spider every time we took a trip to the "loo." This definitely added a sense of suspense to our daily routine. Our week consisted of learning about the tropical rainforest around us through a combination of lectures from Claire and Marcus, manual labor projects, activities, and hanging out with the resident macropods and birds. Some of our manual labor projects included pulling up unwanted roots and burning them, adding an extra layer of mesh around the chicken coop, and cutting down protruding vines and branches along the edge of the rainforest and along a jungle path. Other activities included a beach cleanup, a fascinating presentation by a member of the Aboriginal Australian community, a hike, and some nature walks.
The wallabies were joined by a number of pademelons, some chickens, a few turkeys, and a handful of rather odd-looking birds called curlews. One of the littlest pademelons (named Billy) had an injured leg, so Claire put him in a tiny orange cast and carried him around with her in a homemade pouch. Billy was the image of cuteness! Menzie, being larger and a bit awkward in his ways, had his own brand of cuteness: He was essentially a dog, but in the form of a wallaby, so he would often come to hang out with us in our open air hangout zone called The Cortex.
Easter was a jolly affair thanks to Claire, who was kind enough to organize an Easter egg hunt for us. Faced with the prospect of finding a giant chocolate bunny and a smattering of chocolate eggs, I was immediately spurred into action and before I knew what was happening I had sprinted up the hill and collected so much chocolate that I had to cradle it all in my shirt. Needless to say, I was the clear winner (having only shoved a couple of people out of my way in my haste).
For our last night, Marcus created a highly entertaining trivia quiz about Australian (Aussie) slang, at which we all tried our best. There were many words and phrases that none of us had ever heard before, such as "get a wriggle on" = get moving, "squiz" = take a look at, "bogan" = the Aussie equivalent of a redneck.
Through our experiences this week, we learned about the diverse ecosystems that exist within Australia, the importance of being conscientious about how we are affecting the natural world in our day-to-day lives, and what we can do to leave the planet better than we found it.
After saying goodbye to Sheoak Ridge, we spent one night at a cute, little hostel in Cains before flying down to Brisbane (or "Brizzy," as they say here) where we spent one night. Today we are heading to our next and almost final adventure: The Chenrezig Buddhist Institute. We are all very excited and curious about what this will be like!
That's it for today, folks! Hope you enjoyed!
Brought to you by Laura 😀
P.S. This week also included a celebration of our very own April, whose 18th birthday was on Thursday! Although we were on the move that day, we still managed to celebrate with lava cake and a night out in Brizzy, not to mention a window seat on the plane. In Brisbane, we all went out to eat at a spaghetti restaurant and then a few of us took a ride on a giant Ferris wheel. It was a hopping good time!

[ezcol_1half]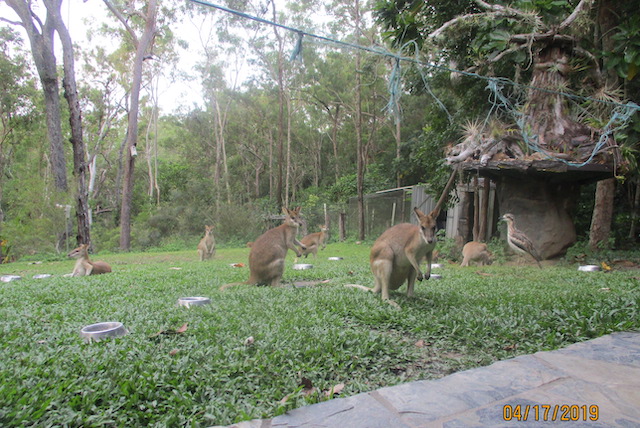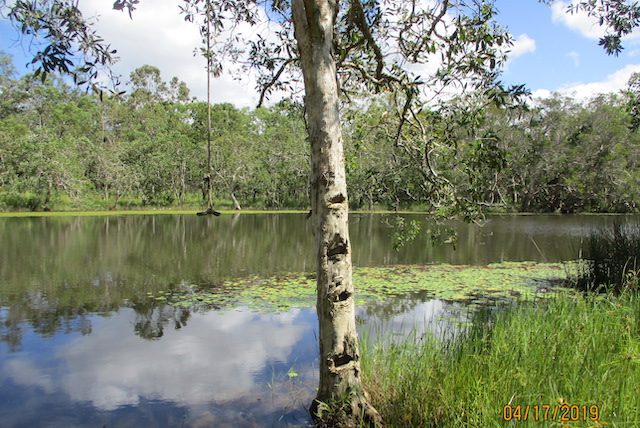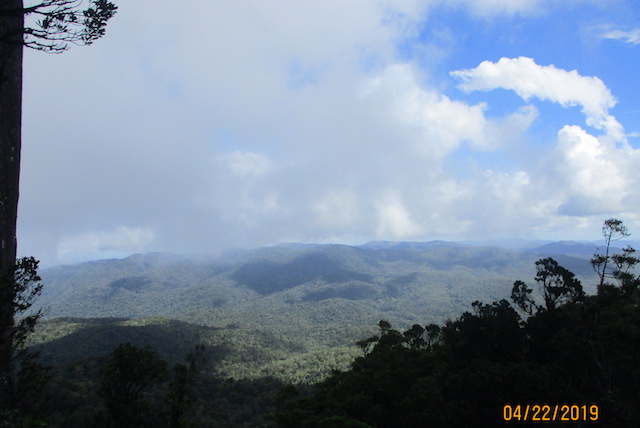 [/ezcol_1half][ezcol_1half_end]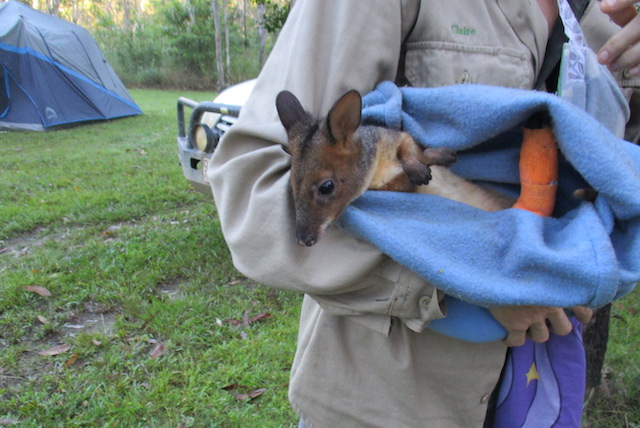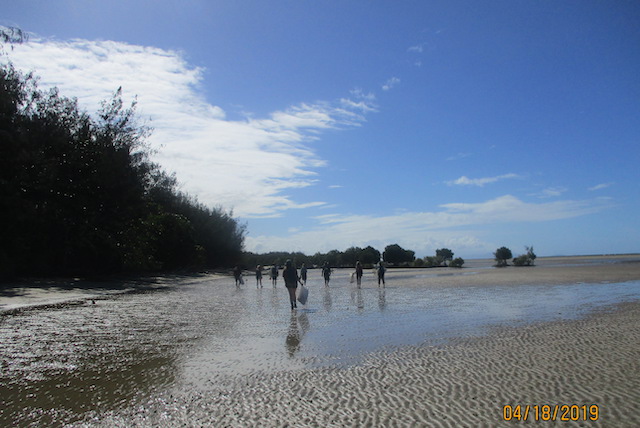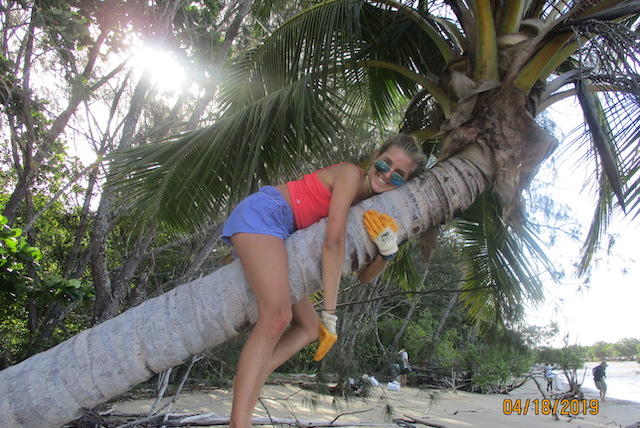 [/ezcol_1half_end]