This week we are located in a small town tucked in the Andes called Patacancha. It has around 400 residents and the main source of income is selling textiles made of Alpaca and sheep wool. However, this is a story for somebody else to tell. My job is to inform you of what we did last week in a town that I still cannot pronounce.
We enjoyed our last week of Spanish classes in Ollantaytambo. It is fairly small but extremely touristy because it is very close to Machupichu. As of now we have all completed 70+ hours of Spanish classes and have the opportunity every day to practice with locals. Ollantaytambo is surrounded by mountains on all sides and the cliffs on the North and East sides of the town had Incan ruins near the top. During Spanish classes one day our teacher took us on a hike to the top of the Northern ruins. She there explained that these were the school, food storage, and defense forts for the Incan community. She also explained that much of what we were seeing had been destroyed by the Spaniards when they invaded. So much of these ruins had been recreated or added upon to restore them close to what they looked like when the Incans were still in power. Once we reached the top of the cliff our teacher pointed us to the East and explained that the mountain itself looked like a llama eating grass. This is, in my opinion, one of the most beautiful places we've been so far in Peru.
Later in the week, we saw many other Incan creations throughout the town, as well as a chocolate museum. This had a step-by-step process laid out on the creation of chocolate and how it has changed with the progress of technology. Last week was also our last week of Internet, more or less, so on Saturday and Sunday when classes were over many of us went to the Internet cafes to start writing papers, contact home, or catch up on news. I have to say that many people enjoyed this week, especially because we were in homestays once again. From what I have heard the food was good for most except for a sparse breakfast consisting of bread and tea at one of the girl's houses. Marco and I were lucky because our family cooked great food and also had a DVD player which has been rare thus far.
Two nights out of the week we got to have some of our friends over and enjoy some throwback movies from the states. I have to shout out Marco who made some amazing guacamole with the perfect amount of spice, some lemon zest, and some bacon flavored chips to top it off. Anyway, I hope you enjoyed my brief recap of our time in Ollantaytambo and wish us luck at Machu Picchu.
Saludos,
Adetokunbo Haastrup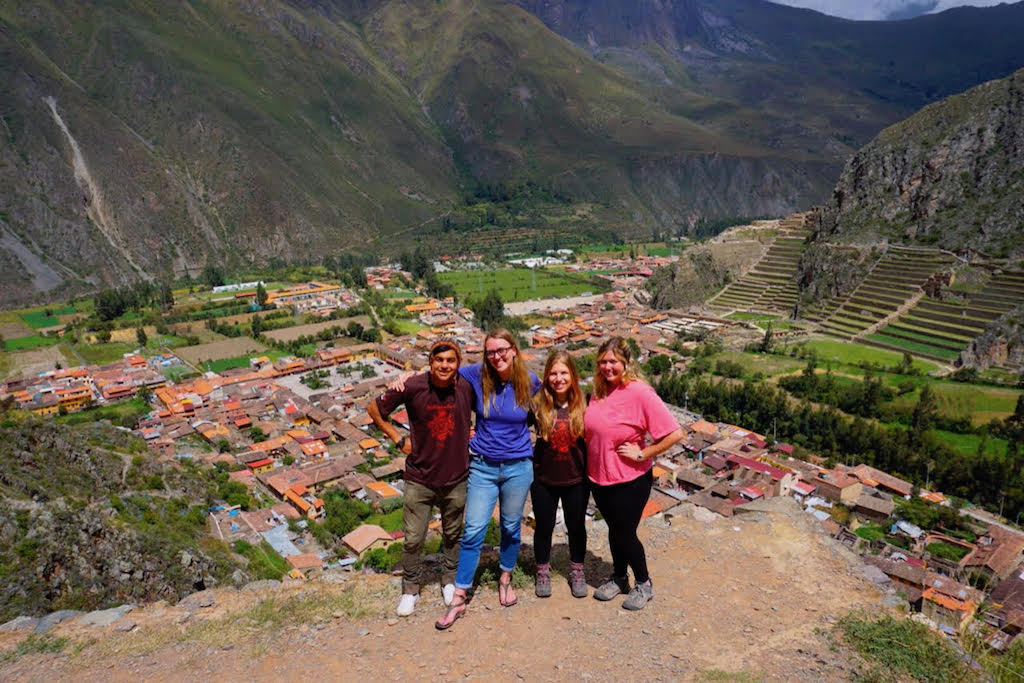 Spanish class while exploring Incan ruins overlooking Ollantaytambo.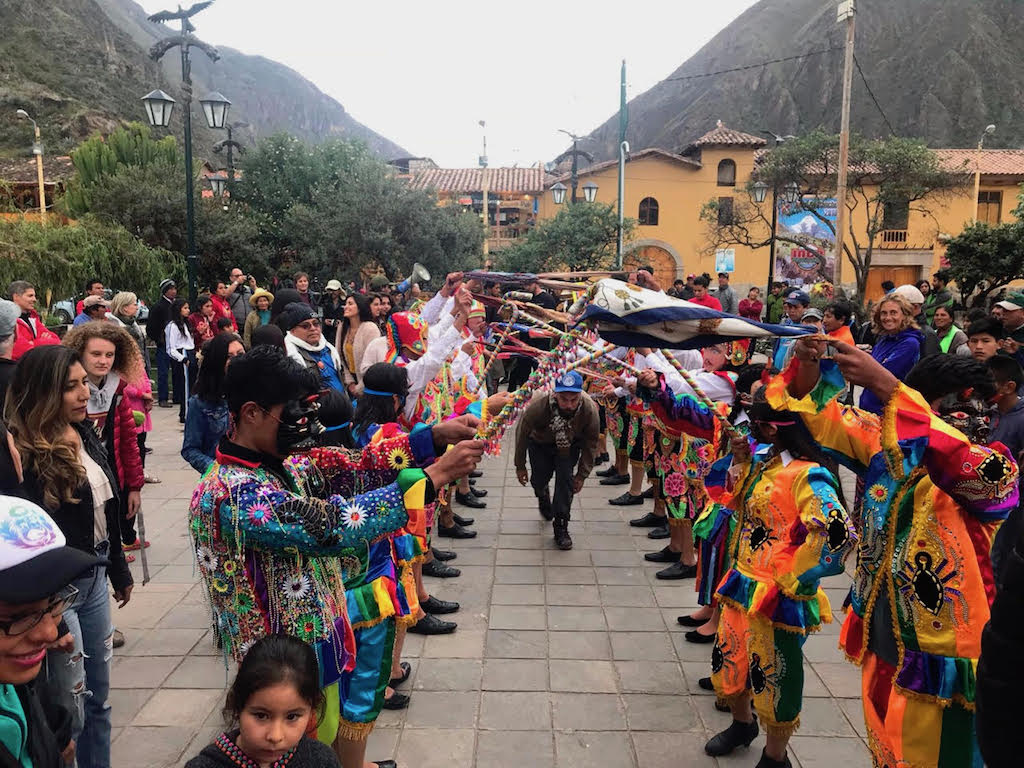 Spontaneous Peruvian coordinated dance in main square.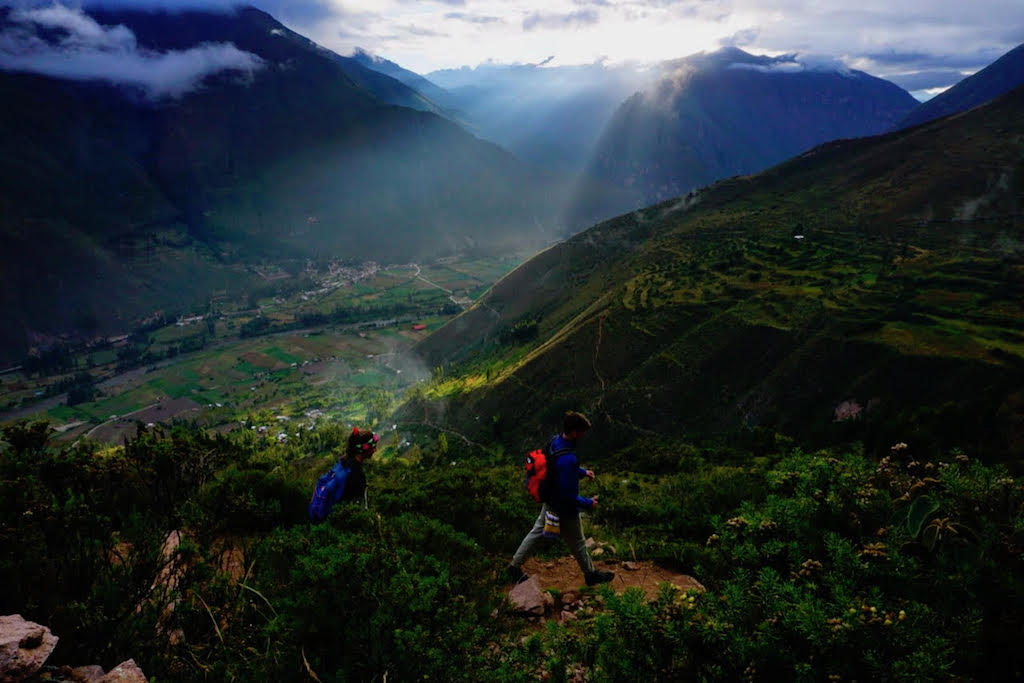 Another beautiful view overlooking Ollantaytambo.